32 Best Hentai Manga Series Of All Time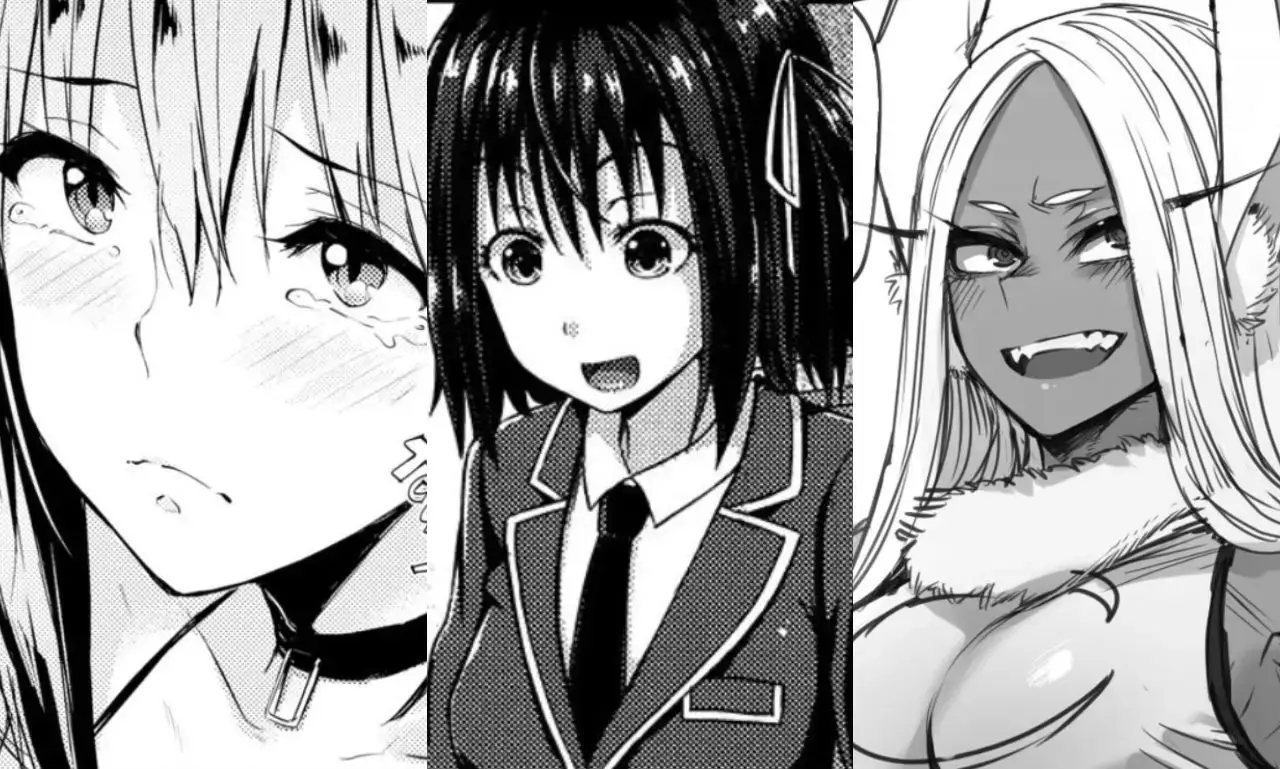 There's no doubt that hentai manga is very famous, so it was only a matter of time before I talked about it on this site.
So, if you like intense hentai books, I'm going to tell you about some of the best ones you can read.
Art is a matter of taste, but orgasms are not. That means you can argue about the good and bad parts of any piece of art until the cows come home and need their udders touched.
But there's no question about orgasms and how cool they make you feel on cloud 9!
Anyway, the main topic for today is the best hentai comic in the world. Some people won't agree with some of the choices on this list, but that's okay.
And that's why we say "art is a subjective piece of sh*t," because what we gush over at work could be what you and your friends use to wipe your asses.
32. Irrumax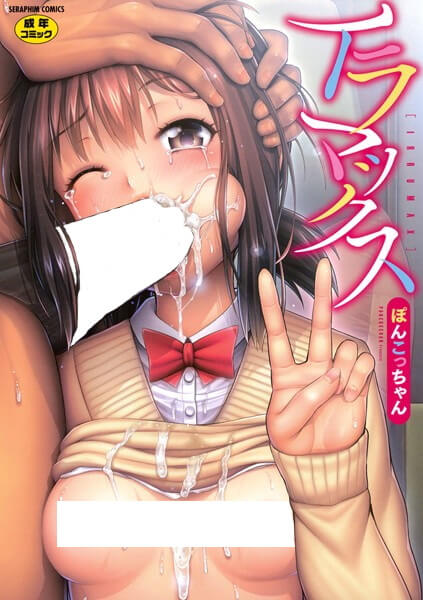 Irrumax is a hentai manga that is pretty long and hasn't been edited. It's about a guy who goes to a new place. There, he meets a ghost, which turns out to be the spirit of a Dutch wife.
For those who don't know, a dutch wife is a pillow-like thing the size of a person that guys use to have "fun."
Now that it's a ghost, it wants to be used the way it was meant to be used in the first place.
So, the ghost offers herself to the main character of the hentai, and they have a good time together.
31. Oshikake Bakunyuu Gal Harem Seikatsu!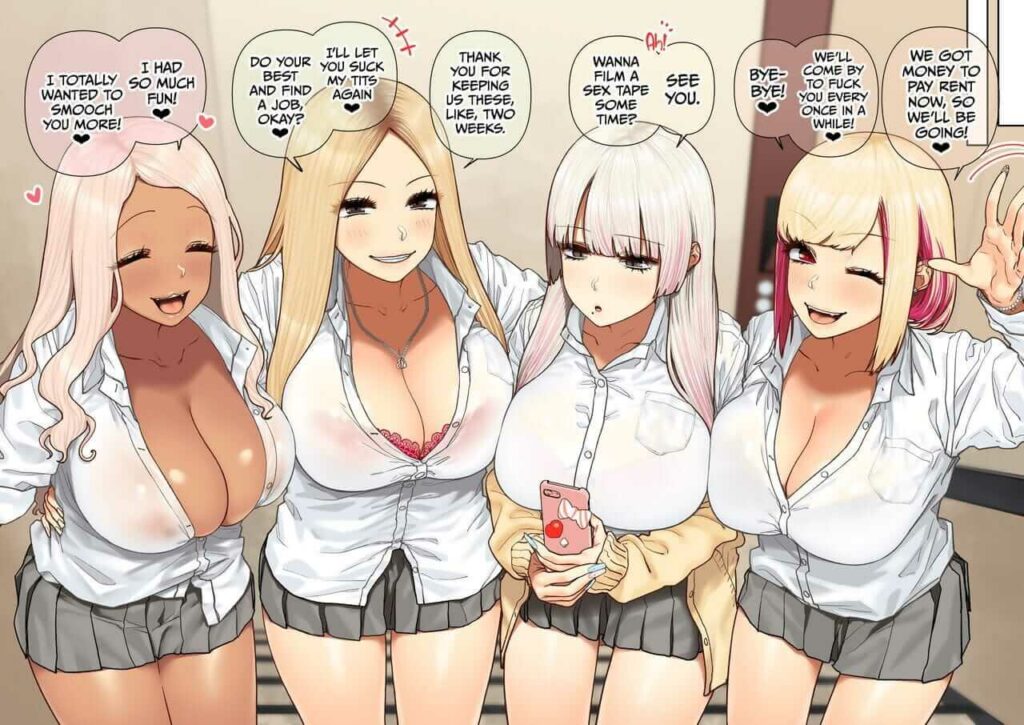 This is an uncut, fully colored harem hentai comic. I swear, it's the best mix ever.
It is a 74-page hentai comic about a guy who just lost his job and a group of girls who don't have enough money to rent a house.
While the girls were going up the stairs, the man was looking under their short skirts.
They try to get him to pay money because he peeped, but he just lost his job and has no money.
So, they decide to use him as a plaything and move into his house since they couldn't afford to rent one.
They tease him every day because they live in his house and do it with him whenever they can.
The POV is the best thing about this doujinshi. The main character of this story is also an otaku, but he's not very good-looking. Most people can connect to the fact that he is plain.
30. Home Alone Romp with my Childhood Friend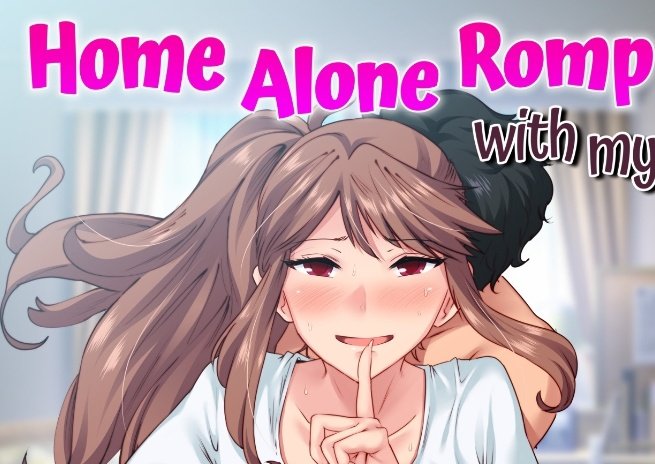 This is yet another hentai cartoon with full color. At the beginning of the story, two childhood friends and neighbors plan to do "it" while their parents are away.
Since they had known each other since they were kids, they knew everything about each other. So, normal plans for dating are just boring for them.
So, they were more interested in the grown-up parts of having a relationship. But their parents being at home was a big problem for them.
So when both of their parents finally took a short trip to a hot spring, they finally got their chance.
But their plans to go on vacation had to be changed.
They were upset that their excitement had been taken away, so they decided to do it anyway, even though it was dangerous, by being sneaky and quiet at night.
29. CL-orz 52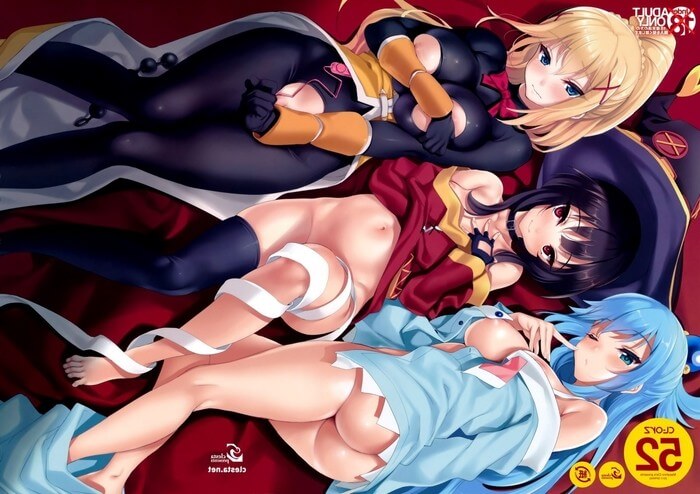 What does this title mean, you ask? I don't know either. But don't judge a book by its cover. Look at what it says inside.
This is possibly the Konosuba hentai comic that people like the most. This one is not only blank, but it also has full color.
They don't waste time like other doujins do with openings and setting the scene.
This doujin comic starts with Aqua pretending to be asleep while wearing "awkward" clothes. Kazuma does what she is teasing him to do, even though he knows it.
After that, darkness and megumin also get a chance to talk to him. That's pretty much the end of the story.
28. Mirko: Individual Compatibility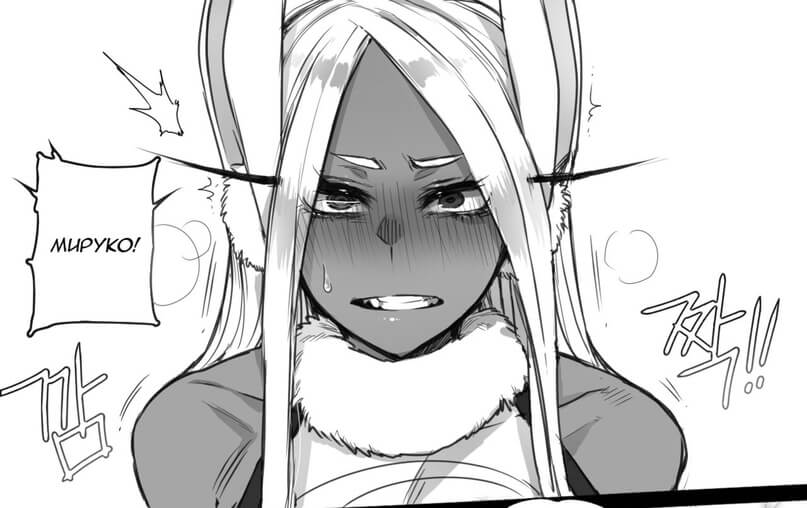 As you probably already know, doujin artists have turned every popular anime show into a hentai comic.
Even My Hero Academia doesn't break this rule.
There are a lot of MHA hentai stories online, but this one about Mirko is the most famous uncensored doujin manga.
But, to be honest, I don't think this one should be so famous. It is a very short piece of writing, with only about 20 pages, and the art isn't very good either. But hey, the internet says it's good, so I'll just put it here.
Also, for those who don't know, Mirko is a character who looks and has powers like a bunny. She has a strong will and won't give in to anyone.
At least, that's what everyone else knows. But there is one case where she doesn't do anything at all.
She just can't stay away from the hentai protagonist, you got it. She only gives in to him, and she lets him play with her all he wants.
27. Nudist Beach ni Shuugaku Ryokou de!!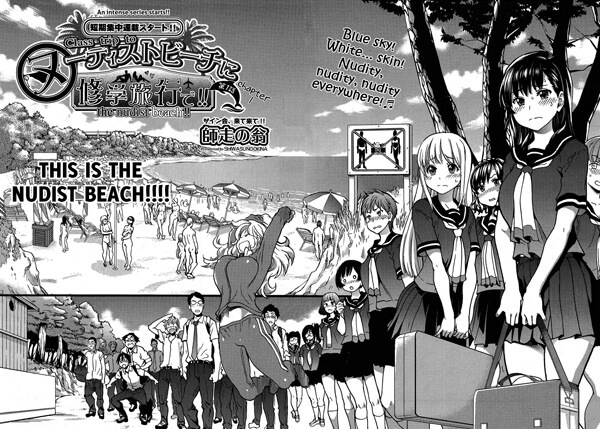 In this high school fuckathon, everyone in a class goes to a naked beach.
At first, it's strange, but as the students spend more time together in their birthday suits, they start to feel more comfortable, and those with pussy holes start getting poked more than they might have wanted.
This hentai manga has very creative sexual scenes, which is reason enough to put it on a list of the best comics. Plus, the art is realistic, and the figures are cute but strange.
26. Power Play!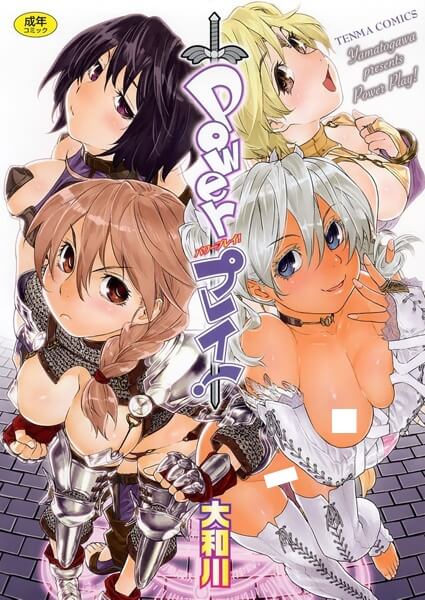 Sadaharu, who is having a hard time, wants to be the best game creator the world has ever seen.
But everything goes wrong when the figures from his game come to life and show up in this world.
And these characters are beautiful women with big breasts who think Sadaharu is a king of incubuses who should be killed and fucked.
This is a great hentai manga, especially in its unedited version, where the genitalia are drawn in such detail that a biologist would blush.
This book is full of exciting fantasy, sweet romance, and cock-raising sex scenes, and they all pack a punch.
25. Shocking Pink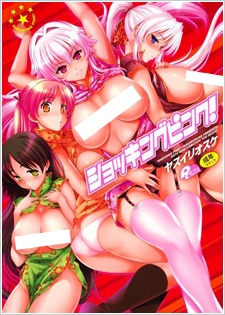 In this manga, a guy meets a very hot girl who thinks she is related to Emperor Liu Bei, who started the Shu Han State during the time of the Three Kingdoms.
Because the boys' name is almost the same as that of the emperor's chancellor and strategist, she thinks that he should be her main advisor and they go on lots of adventures together.
And oh, her sisters come with her and all do bad things in more than one way.
This is a family story that is cute, sexy, and funny, and it will make you blush.
24. Torokase Orgasm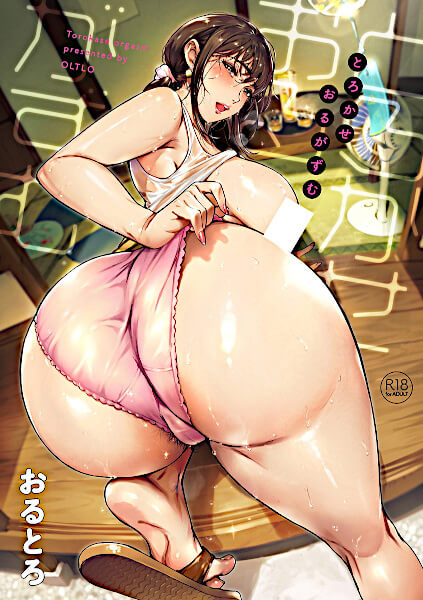 This comic has enough big asses to make Kim Kardashian cry herself to sleep every night.
These skanks also have thick thighs, and every hot-blooded guy's dream should be to lie between them while ecstatically pumping.
Now, Torokase Orgasm has some of the best and most beautiful work in the manga world.
The stuff is so bright and detailed that it should be in a museum, and no hole or body part is blocked.
There are about six stories in this book. One is about a guy who works at an elf baby factory, and another is about a guy who seduces and fucks his big-titty aunt. This comic is a thing of great beauty.
23. Seikatsu Shuukan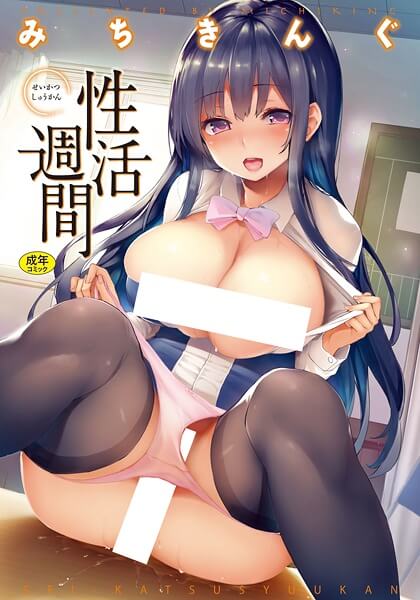 There's a guy who keeps wetting his sisters' underwear with his poop, which they don't like.
They catch him doing it one day and beat him up. He goes to bed upset, but not before he tries to play a video game called "Week-long Older Sister Experience," which he finds out about later.
The game won't start, but when he wakes up in the morning, he looks a lot younger than he is.
His sisters think that he looks very cute in his new form, and they all try to spoil and fuck him to kingdom cum.
Who knew that to get a dish of sister poon, all you had to do was look as cute as a button?
22. Oyomesan wa Maou!? (My Bride Is the Demon Lord!?)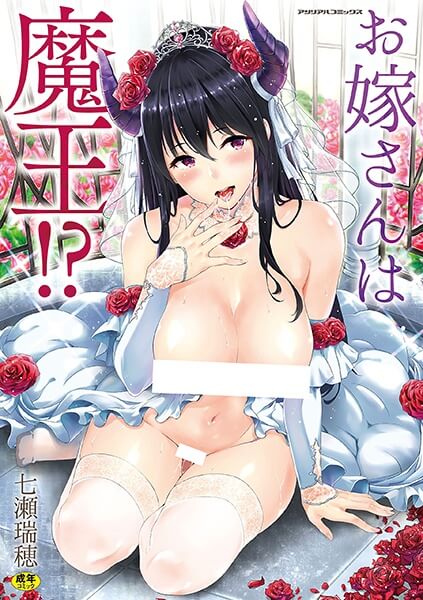 Once upon a time, the Demon Lord did everything he could to kill all people. He obviously failed, or else we wouldn't be here!
Many years later, the Demon Lord's grandchild met the grandson of the man who killed him at a magic school, and she quickly fell in love with him.
But she has a lot of competition from her friends. Some of them want the guy so badly that they would kill for him.
We have a horny hero whose cock pumps out gallons of the white stuff whenever asked, and he never runs out of pussy to try. Check out this sexy hentai comic to get rid of your demon cum.
21. Pandemonium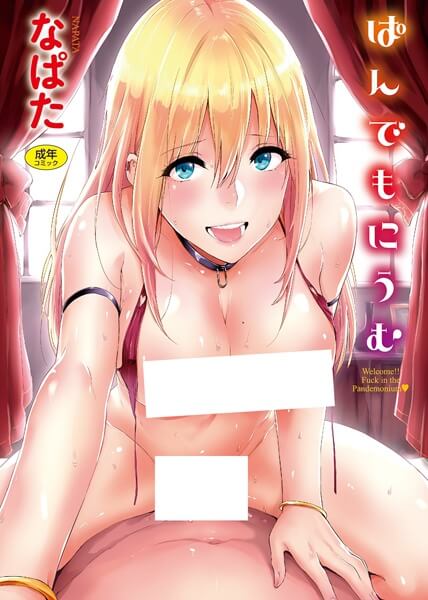 The story is about a mystery man who carries a box with his dead wife in it and looks for people who can use magic to bring her back to life.
He passes out, is found, and taken to a town of wizards, where nothing is what it seems.
The people in the village don't have magical powers, and this fact is finally revealed in the most exciting and heartbreaking way possible.
The mystery man and the person who saved him end up getting married, having a child, and kind of living happily ever after.
Pandemonium is more like an Aesop tale than a typical manga, and it doesn't have as much erotica as most manga. It's weird and interesting, and it deserves to be on this list of the best hentai comics.
20. Koakuma Kanojo (Cute Devil Girlfriend)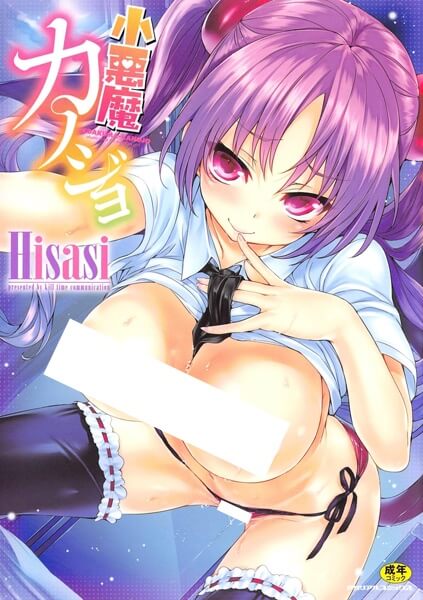 This is a collection of hentai comics, which means it has a bunch of short but very interesting stories.
There are stories about orgies and threesomes, swapping genders, futanari incest, and computer programs that come to life and need a strong dick in their privates.
With so many different kinds of music and movies, this collection is sure to provide the best fun.
Even though Koakuma Kanojo doesn't go anywhere new, the story is sweet, colorful, fun, and exciting, and the art is good enough for us to include it in this list of the best hentai comics.
19. Tayu Tayu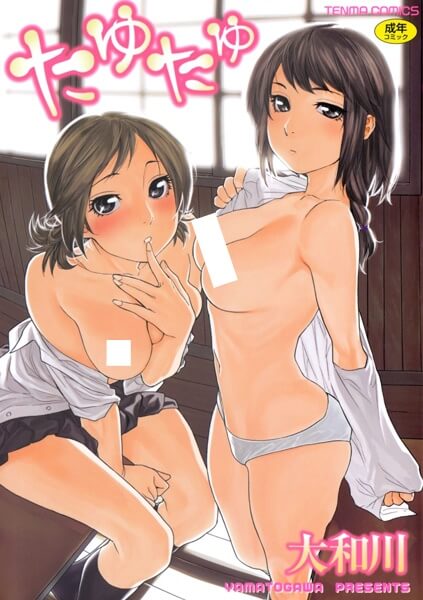 This hentai series feels so much like a waking, wet dream that we can't say it wasn't based on one. In the story, a student named Reiji goes back to the small town where he grew up.
When Midori, who is horny and flirty, and her sister Shiho, who is more sensible, start to like Reiji, things start to heat up. Soon, his thick meat will fill up their holes.
Not only that, but every young girl in the area is sexually hungry and wants to try out the new guy.
Can he handle all the fresh, open pussies that are coming his way?
In Tayu Tayu, he does that very well.
18. Youkoso! Sukebe Elf no Mori e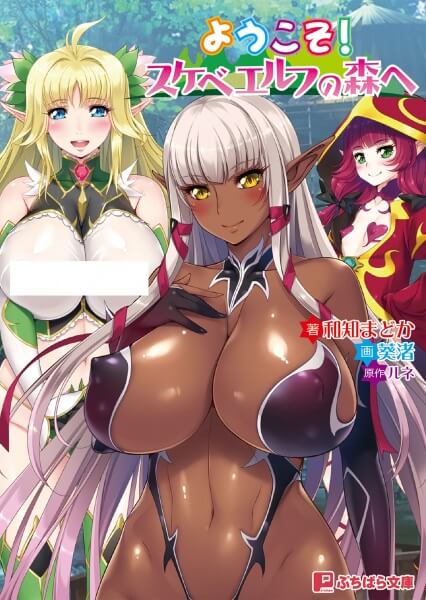 This comic would be better known in English as Local Man Teaches Elven Snatch New Tricks.
Here, a guy named Yuichi is doing his thing. He doesn't know that there's a world of elves called Alfheim where people are fighting and splitting up because their magic source is running out.
A prophecy says that someone from another world will fix this sad situation by fucking them. Yuichi is that person, and he is taken to Alfheim and accused of filling cute elf snatch with sperm and kids.
Many people like Youkoso. It's always on the front page of most hentai comics sites, and you can find it there often.
There's a lot to like about this, and the sex scenes, in particular, will blow your mind and make it hard to stay calm.
17. Dorei Usagi to Anthony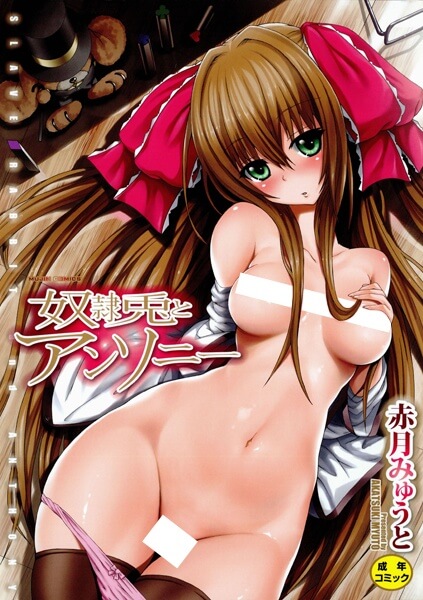 The main character is a young boy who is bored to death at school. Hiroto's life gets better when a very cute girl with perfectly sized pear-shaped tits moves to his school and likes him.
She can also read minds, so she knows all the different ways he wants to stab her and all the different slits he has been busy making.
When will he realize that she might be the right girl for him and stop going out with the school thots?
This is a really fun hentai manga that you can always wank to. It has a good story, good art, and good character growth.
The first chapter is especially bad, and there are other wish-fulfillment comics that are better.
16. HHH Triple H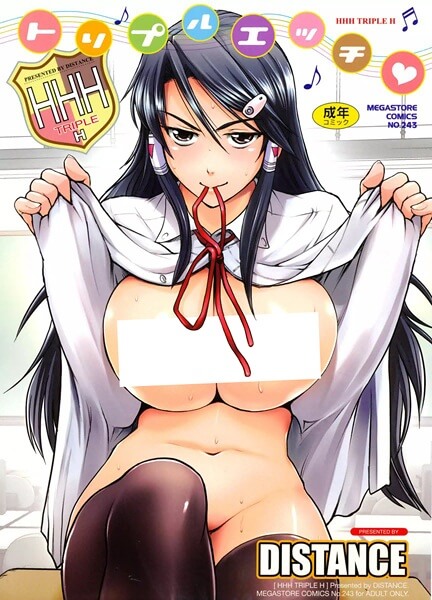 There are 3 short stories in HHH Triple H. The first story is about a high school student named Shigure Takashima, who is very well liked by everyone.
But she loves wanking in empty classrooms after school is over. One day, the guy catches her and she starts fucking him.
In the next story, "Konami Ken," a girl who asks a guy to dinner and then goes to sleep is raped. In the last story, "Miyuki Hen," a hot girl still takes baths with her dad.
One day, he can't take what he's seeing anymore and quickly sends a cock up her cunt.
HHH Triple H is a hentai manga with a level of depth that other hentai manga can't match, and it stays that way the whole time.
15. Tokoharusou e Youkoso (Welcome to Tokoharu Apartments)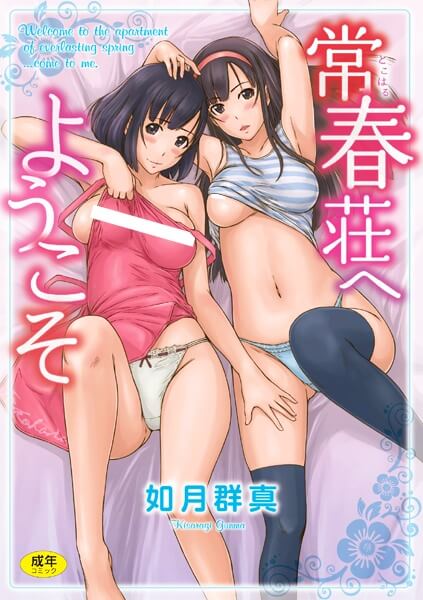 Kumisato Haruya is the major character. He is a new tenant at a housing complex run by Yua, who he has been crazy about since they were kids.
He wants another chance to win her heart, but then he finds out that the renters are using Yua as a garbage can.
When Kumisato's heart breaks, he meets a ghost and tells it to tell Yua how he feels about her and why she needs to stop letting other men touch her legs.
Things start to go his way, but then Yua's younger sister asks for her own dose of cock.
This hentai manga was written by Kisaragi Gunma. It has characters with normal-sized organs, a lot of vanilla sex, and the best character growth you could hope for!
14. Enbo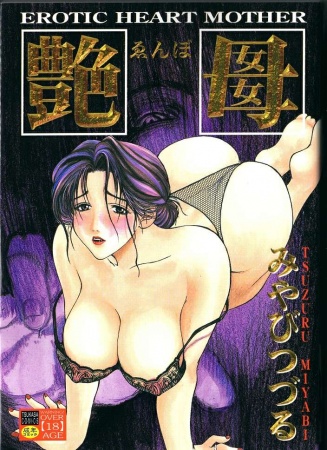 We would never say this in court, but we are willing to say it here and now: almost no woman of any age is safe when Kazuhiko is around.
In Enbo, he is busy fucking his new stepmother so hard that we aren't sure if she can even squat to go to the bathroom. He does the same thing to Emiko, who is the stepmother's younger sister.
Whether you like it or not, Enbo is not only one of the best hentai manga any guy has ever read, but it's also one of the best hentai anime shows you'll ever see!
The story is one of the strangest and most entertaining, with more twists and turns than a professional maze runner could ever come up with.
13. Ane Naru Mono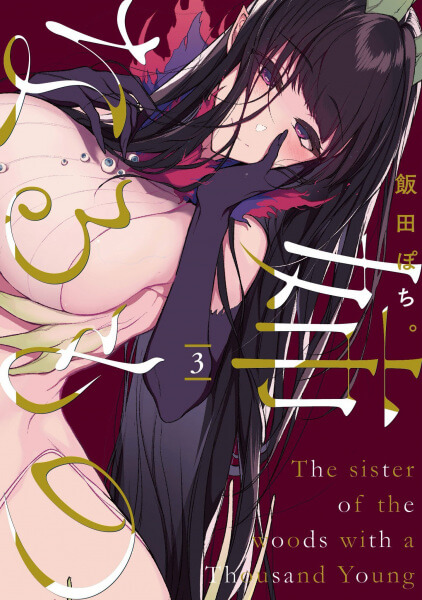 Yuu is the main character of this manga story. His parents died not long ago, and since then, he hasn't been given much attention.
Chiyo, his guardian angel, promises to take care of him and treat him like her little brother. But there's one thing she wants in return, and it's not hard to guess what it is!
This hentai manga warms the heart, tickles the groin and stomach, and makes you feel as good as a carton of vanilla ice cream.
12. Kyoushi to Seito to (Teacher and Student)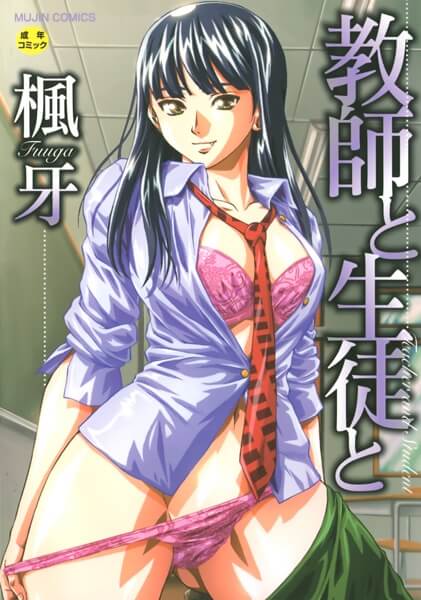 The plot of this hentai manga is clear from its name, and what a story it is! Mai Morisaki, a teacher, is the main character.
She is the kind of clingy, self-centered, and more demanding bitch that most of us have met from time to time.
She has nowhere to stay, so she moves into a student's house. After acting like she doesn't want him, she charms him and lets him into her caves.
The two have a connection that isn't one-sided in the end. But of course, this kind of relationship between a teacher and a student is frowned upon, and the two fuckheads run into some trouble with their affair.
Even though there is a lot of sex in this manga, it is not the main point. Instead, it tells an old story in a new and interesting way and gives us all a cool finish.
11. Itadaki! Seieki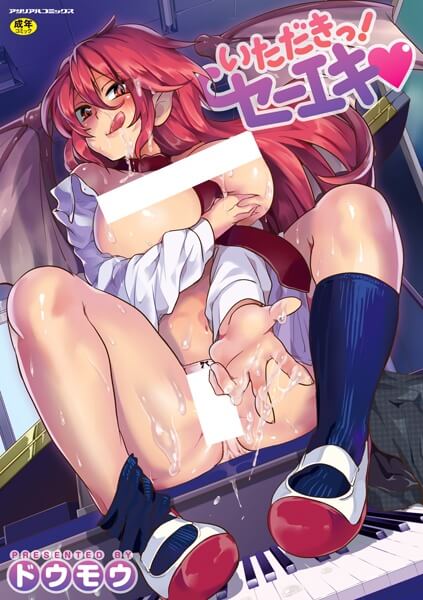 Been busy thinking about getting sucked by a vampire or drilling those sharp-toothed sluts right in the bong hole?
Well, my guy Kanzaki is a doer, not a thinker, and he's been doing tough things for a while.
In Itadaki! Seieki, he starts dating a vampire/succubus who is a student.
The two guys fuck like rabbits, and the vampire girl has the kind of orgasms that explode when you pull on her cute bat wings.
Kanzaki is so sad! While he's crazy about his cute biter, all she wants is his sperm. Her heart is off limits.
This hentai comic is praised as often as your right hand holds your slick boner.
10. Shoujo Sect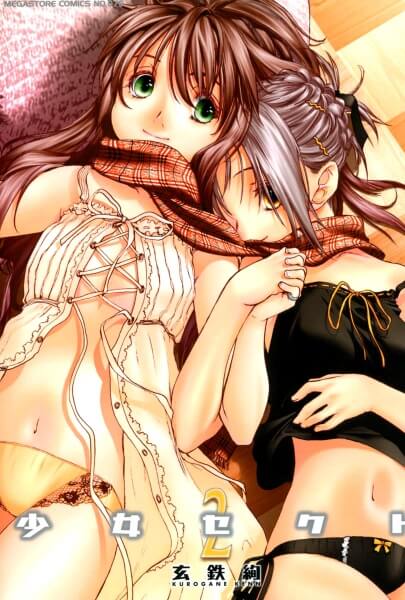 Ken Kurogane is the only person who could have written this Japanese adult comic. There are two main characters in this story, and their ideals couldn't be more different.
Shinobu Handa is the first. She is a spoiled high school student who is fucking most of her peers.
Momoku Naitou is the second. She is a bit of a prude and is thought of as a good girl by most people.
Both of them have known each other for a long time and have made a promise to each other. In the end, time and chance bring them together so that they can keep their promise.
9. Inma no Mikata!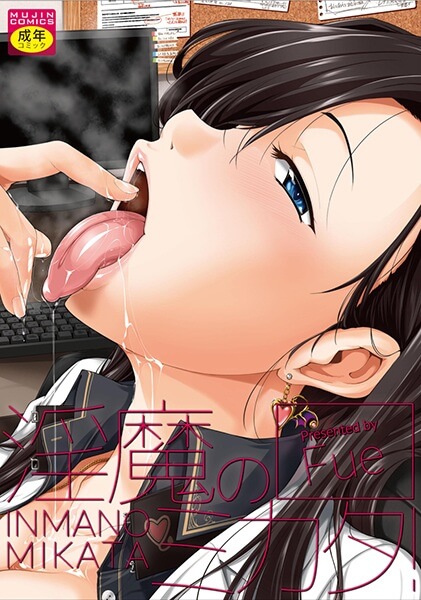 When Inma no Mikata! came out, people who liked oral sex almost hurt themselves. It has some of the best action you'll ever see, and if ever there was a big dick ad, this is it.
The story is about a young man named Tadahiro Masato, who is out of work. Unlike most people, this guy doesn't have succubus blood, which makes his sperm even more delicious and healthy.
A couple of young succubus girls pay him to feed them with all the sperm his very big member can make. We'd give anything to be in his place!
8. Imouto Paradise! Oniichan to 5-nin no Imouto no Ecchi Shimakuri na Mainichi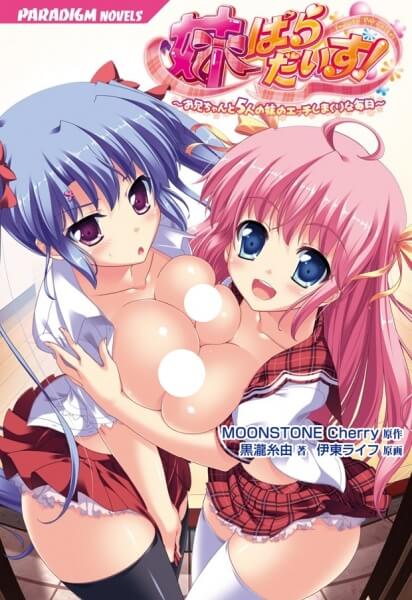 This hentai manga sounds like a warning tale about what can happen when parents or adults aren't home and children with raging hormones and/or a curious interest in sex are left alone.
So, it's summer, and Keiichi's parents are in a different country. He lives alone with his five sisters, who are the horniest and most beautiful women any wanker could ever want.
All six of them make out, and Keiichi has to find a way to keep all five girls happy, which isn't easy.
7. Take on Me (Domin-8 Me)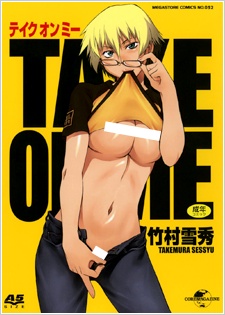 You may have heard that the seeker can become the prey.
Well, that's what happens in the movie Take on Me, in which a schoolboy named Tamonori Tsuda accidentally takes an upskirt picture of a tall friend who doesn't wear underwear.
Instead of wanking to the stuff in peace, he thinks it would be a good idea to use it to scare her. But she has no shame and forces him to be her twisted sex slave right away.
Actually, everyone in this book is a pervert, but Miss M, who is the horniest and flirtiest teacher ever, takes the cake by a long shot.
There's some forced sex and stuff that's been soaked in pee. Take on Me is a huge hit because the figures are so fuckable and the animation is flawless.
6. Fella Pure: Mitarashi-san Chi no Jijou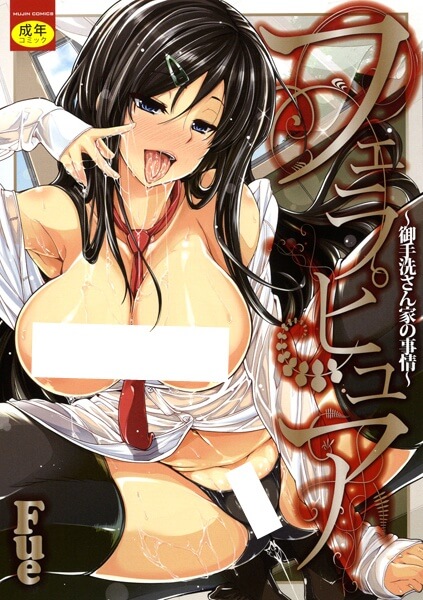 Keiko Mitarai is right there. The students love her, she has a great image, and she has a beautiful body. You could say she was an angel and ask that she be made a saint.
The only trouble is that Keiko is crazy about fellatio and dicks. One day, she starts acting out her dreams with the help of her younger brother.
They start having wild sex in inappropriate places, almost as if they want to get caught. Without a doubt, Fella Pure is pure fun!
5. Twin MILF
What is a huge improvement over one MILF? Of course, two of the nice girls! In Twin MILF, a college student called Shinji Kanou has a lot of fun just being himself at school.
But then a new family moves in close by, and his life changes so much that you'd think he was thrown into a BangBros shoot.
Twin MILFs who look like supermodels and have tits the size of watermelons are part of the new family.
Shinji will soon have more cunt and boobs than he can handle on his own, and he will be cumming so often that his prostate may not be able to handle such a heavy load.
This is a great hentai comic story about a lucky guy.
4. Dropout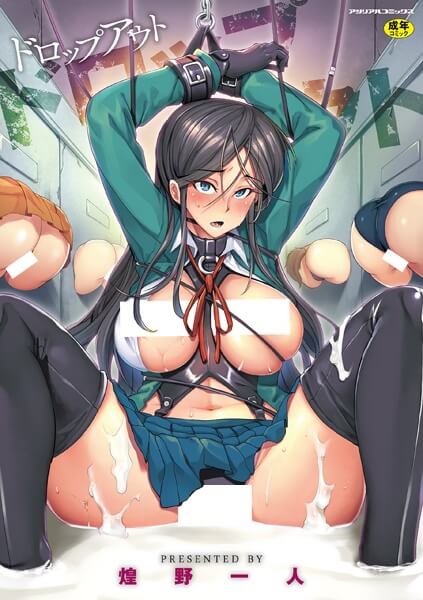 This manga is a collection of short stories about desire, extreme sex, and the challenges of school life.
It is a work by Fanno Hitori, and while it might not be on everyone's list, it is still important and controversial enough that people argue about its characters, the plots they are involved in, how they look, and how well they perform in the sack on hentai manga forums all the time.
The characters in Dropout are beautifully drawn, and the anal sex scene is so cool that you might want to frame it and hang it on your bedroom wall.
It's a good piece of art that has no reason not to be on this list of the best hentai comics.
3. Sensei wo Mite Kudasai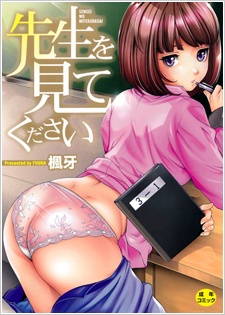 This hentai comic has 3 parts, and in each, the main characters are people who hate each other at first, but then start to like each other and things like that.
But you shouldn't take that as a sign that you're about to go crazy and drill that MILF down the street who you've been fighting with since you moved into the neighborhood.
Sensei wo Mite Kudasai is slow-paced and entertaining, and it's definitely not the normal kind of hentai manga that we've been reading whenever we have a few minutes to kill.
The characters are so well made that you could see them on the train tomorrow, and the art is a work of art.
2. Henshin (Metamorphosis)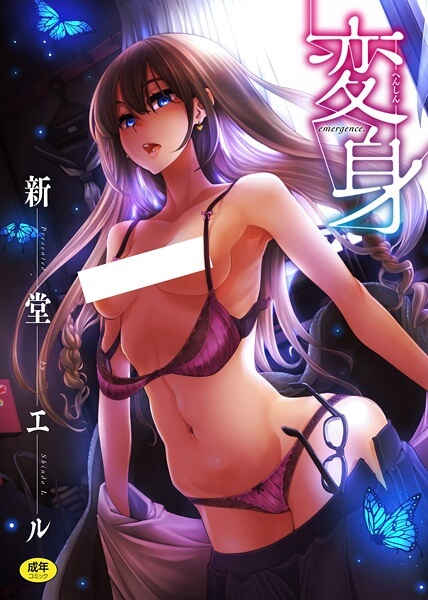 This hentai comic is so dark that it could start a nuclear winter all by itself. The main character is Saki Yoshida, who is about to start high school.
On her first day of school, she meets an older guy who turns out to be a big deal. The guy sleeps with her and gives her drugs.
From there, things go downhill very quickly, and in the end, what Yoshida does doesn't really surprise us.
Henshin hits you hard in the stomach. Still, in its own way, it is a classic, showing us all in HD how dark, cruel, and wrong the world can be.
1. Boy Meets Harem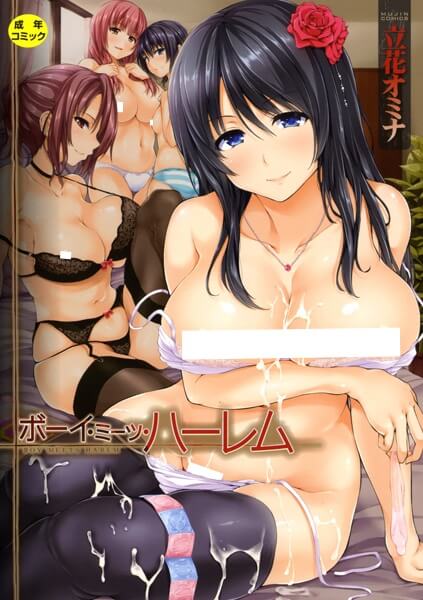 There are some hot harem stories in this book. In Nangoku Harem, a plane crash kills everyone except a boy, a few of his friends, their teacher, and a flight attendant.
The boy puts together a gang and fucks pussies like their lives depend on it!
In Yukiyama Harem, the same boy is stuck in a house with some hot girls, and he is so excited that he does some cool stretching exercises with their cunts.
In Nettai Harem, the boy has a new adventure when he gets lost on a warm island and the women there use him to have babies.
Last but not least is Deatte Harem, in which a lonely guy uses a dating app to go out with and drill three girls at the same time. That's great!