21 Best Borderline Hentai Anime of All Time
There are many different types of anime in Japan, like Shounen, Shoujo, Seinen, etc. And each of these types is further split into many sub-types.
Ecchi and isekai are two examples of these subgenres. In recent years, fans have become very interested in these two subgenres.
Ecchi anime usually have a lot of fan service, but there are some anime that push the edges of fan service to the point where it makes you wonder if you're watching an anime or a hentai. "Borderline Hentai Anime" is a popular name for these shows in the anime world.
Today, we'll talk about some of these Borderline hentai. So, let's get right to the Best Borderline Hentai Anime (Recommendations).
21. Heaven's Lost Property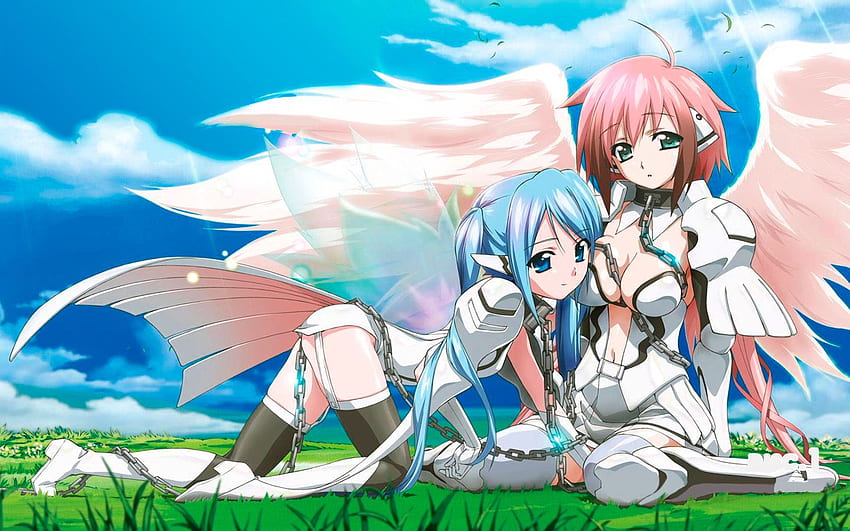 I don't understand why these guys can only get girls from everywhere.
Here, the main character, Tomoki, lives a quiet life until Ikaros, a blonde humanoid with wings, falls from the sky and becomes his helper.
She is hot and seductive. One of the best borderline hentai you can watch.
After that, they both fell in love, and the show got more sexual. The lewd shots we got here are on a whole other level.
Tomoki has talked to a lot of humanoids, but it's hard to say who is the most beautiful and hot because every humanoid is good enough to please a fan.
20. Skirt no Naka wa Kedamono Deshita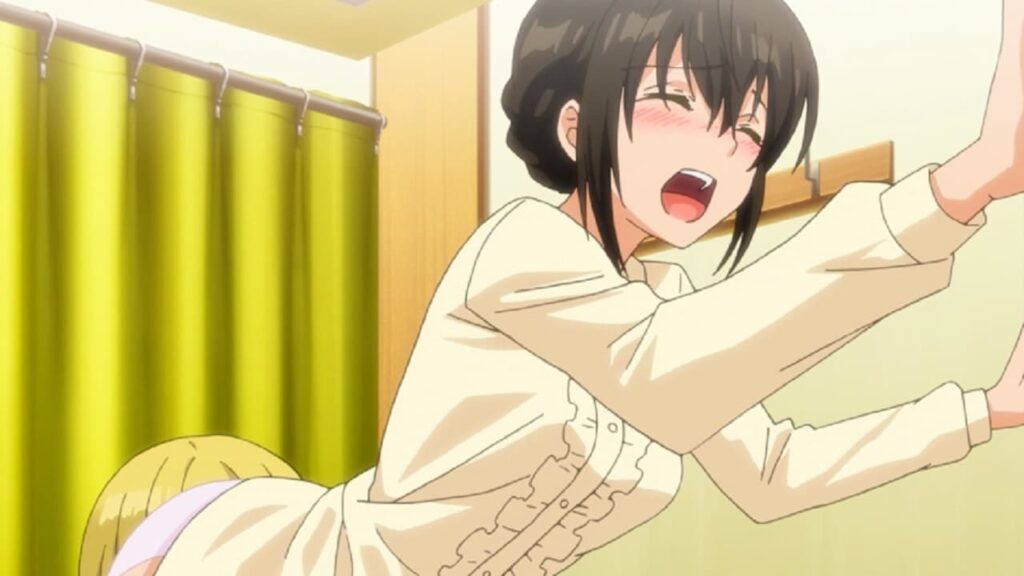 This borderline hentai anime how a woman who is sexually abused by a man develops Stockholm Syndrome and starts to like the man who hurt her.
Shizuka is a shy college student who fell in love with a handsome guy named Ryou.
Then Ryou took Shizuka back to his place, where they drank a lot and did some naughty things.
The shots really damn make you think you're watching a hentai, but it's just on the edge, so don't worry. It's good for anyone who doesn't mind being sexually abused.
19. The Qwaser of Stigmata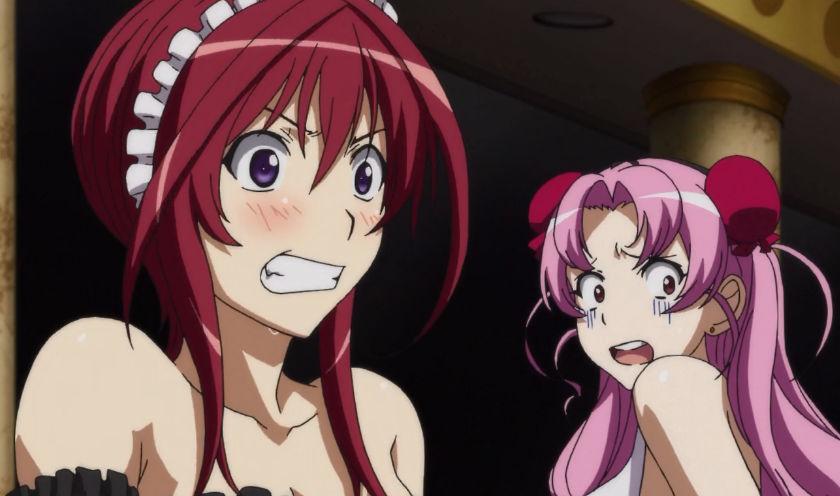 What bad guy can get superpowers by drinking the breast milk of women?
Yes, a powerful Qwaser named Alexander gets his skills from drinking breast milk.
The way he gets the milk is very risqué, which keeps the audience's attention by giving them enough fan service.
Our two hotties, Mafuyu and Tomo, were taken by Alexander and put through a lot of torture.
After a few fights, they learn the secrets of Qwasers and Stigmata, a mythical treasure that will give them a lot of powerful abilities.
Will they be able to get it?
In this best borderline hentai, you can see it.
18. Kiss x Sis
Keita Suminoe's mother died, and when his father remarried, he got two step-sisters, Ako and Riko, who were twins.
But ever since that fateful first meeting, the girls have been in love with their younger brother, which has caused them to fight for his heart for the rest of their lives.
Keita is almost done with middle school, and he works hard so he can go to the same high school as Ako and Riko.
During this time, he has to figure out how to deal with his mixed feelings for his family and decide whether or not to accept his sisters' romantic overtures.
Unfortunately for Keita, his sisters aren't the only women who want him, and he has no way of knowing when he'll give in to desire.
17. Why the Hell are You Here, Teacher!?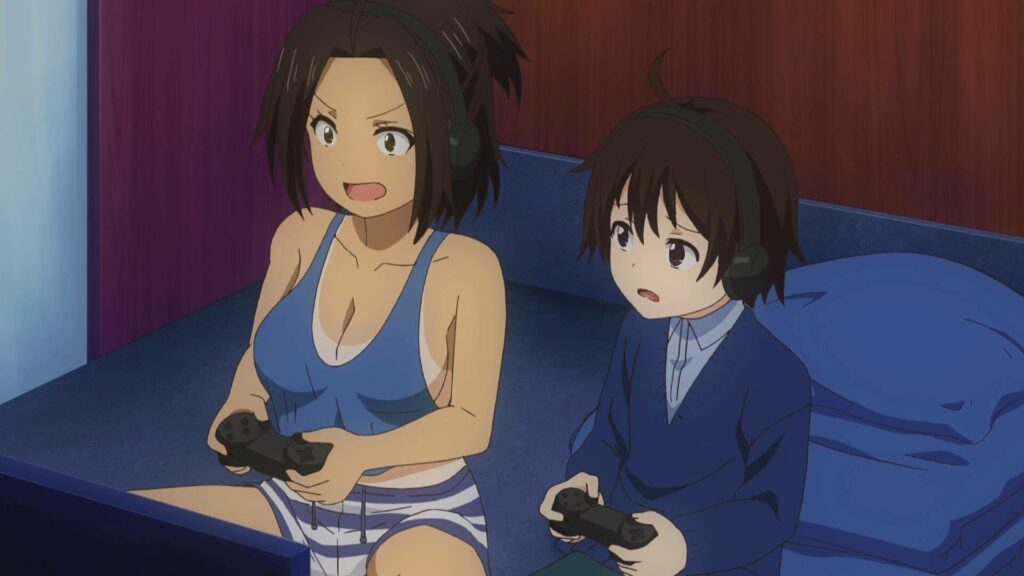 Ichirou Satou, a second-year high school student, has always been a normal person.
That is, until he meets his teacher, Kana "The Demon" Kojima, and they get into some strange situations together.
Satou's Japanese teacher, Kojima, is known for being so harsh that even students who break the rules bow down to her.
When Satou meets Kojima in the bathroom one unlucky day, the two of them have a private conversation that makes Satou's mind go crazy for days.
Why in the hell are you here, teacher?
The story follows Satou and his teacher as they go about their daily lives. Each time they meet, they get closer to each other.
16. Aki-Sora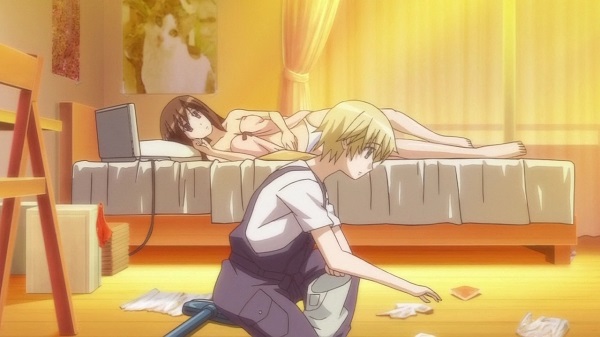 The story of two close brothers who were very close when they were young. Aki and Sora found out that they both had a feeling when they were growing up.
It's one of the best borderline hentai to watch because the scenes are very sexy.
Aki and Sora really push each other during their intercourse, but they don't show any penetration or genitals, so it can't be called a hentai.
This is the best fan choice because it is racy and pushes the envelope.
15. Prison School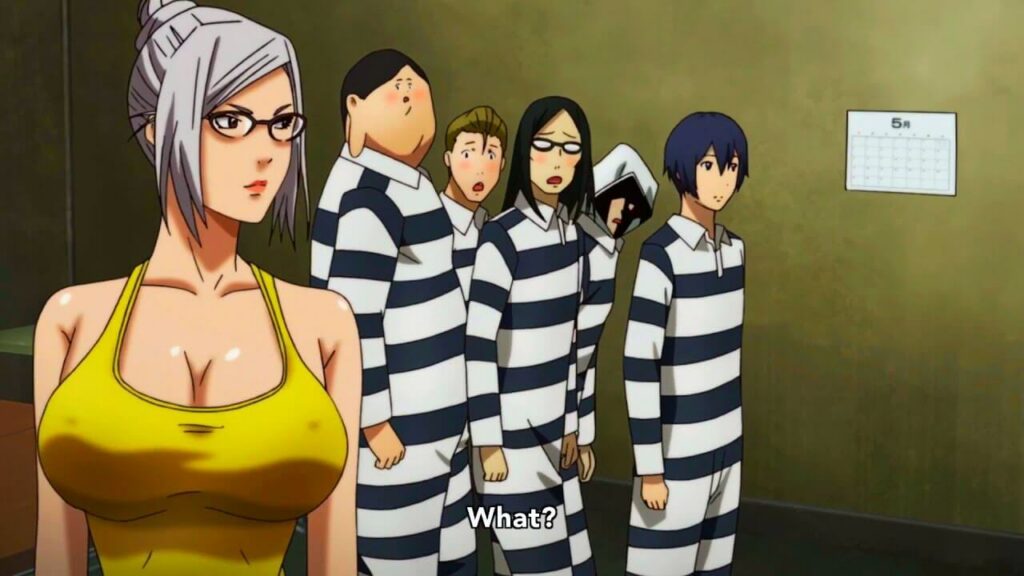 Hachimitsu Private Academy is a well-known all-girls boarding school on the outskirts of Tokyo.
It is known for its high-quality education and well-behaved students. This is about to change because the school's most famous rule is being changed to let boys join as well.
At the start of the first semester after this new rule went into force, only five boys were allowed to enroll.
This meant that there were 200 girls and only one boy in the class. Kiyoshi, Gakuto, Shingo, Andre, and Jo are quickly thrown out before they have a chance to make a first impression.
When the boys couldn't talk to their female friends, they did something much more dangerous: they peered into the girls' bathrooms.
After the infamous Underground Student Council destroys the group's plan, they are thrown into the school's jail for a month as punishment.
So starts the story of the boys' hard lives in Prison School, a righteous fight that will eventually put friendship and perverted brotherhood to the test.
14. Interspecies Reviewers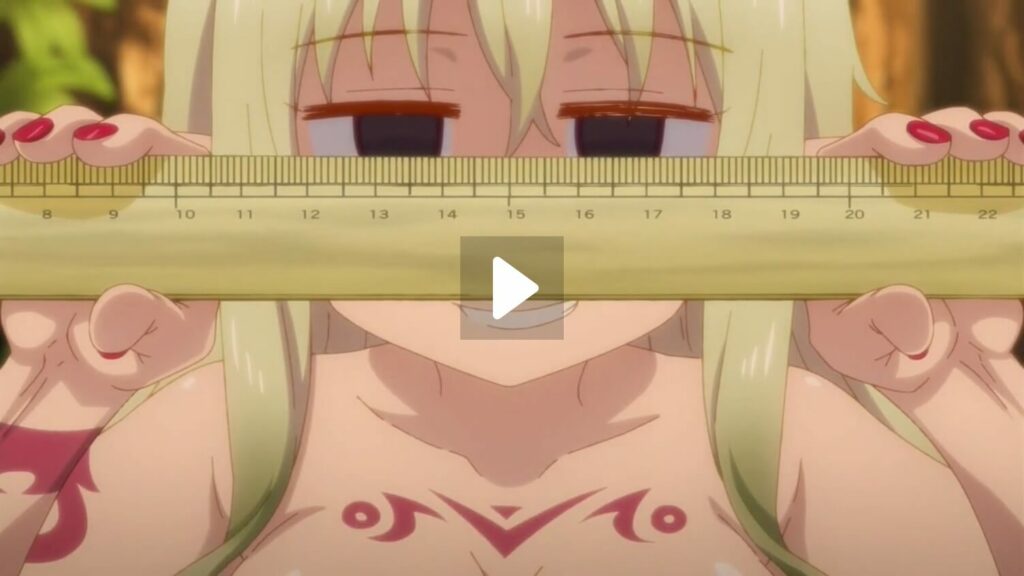 There are many different races in the world, from happy fairies to slimy things that ooze. With so many different kinds of animals, there are bound to be a lot of interesting brothels.
With so many choices, it's hard to decide with which succu-girl you want to have a deep, unique experience.
Lucky for us, a small group of brave fighters have joined forces to teach the public. These perverted adventurers do hands-on study to find out what makes different types of succu-girls appealing.
The people who review for Yoruno Gloss don't leave any species out, not even the scorchingly hot salamanders or the udderly huge cow-girls.
The man who made Miru Tights is in charge of Interspecies Reviewers, which tries to answer one of the most important questions: which species is the sexiest?
13. Yosuga no Sora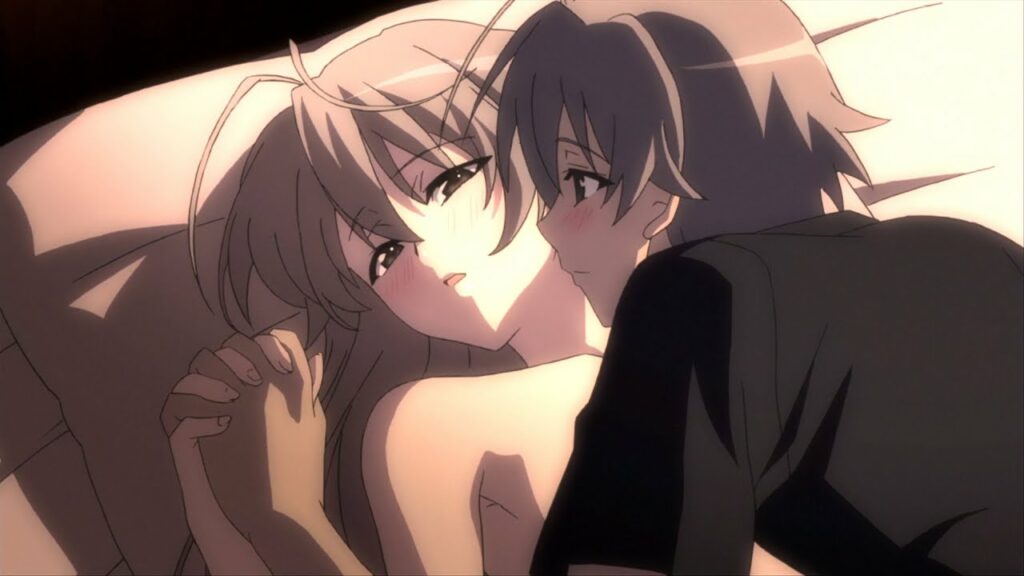 Love and harem are enough to make an anime best for fanservice.
In Yasuga no Sora, the main characters were Haruka and Sora, who were sisters. After an accident killed their parents, they chose to move to the country.
There, you'll find the sexiest and most eye-opening scenes.
Our Haurka has some beautiful women to play with, but all of a sudden, they got the urge, and the scenes got sexier, giving fans the best amount of fan service.
Overall, this is the best questionable hentai to watch for the best fanservice.
12. Testament of Sister New Devil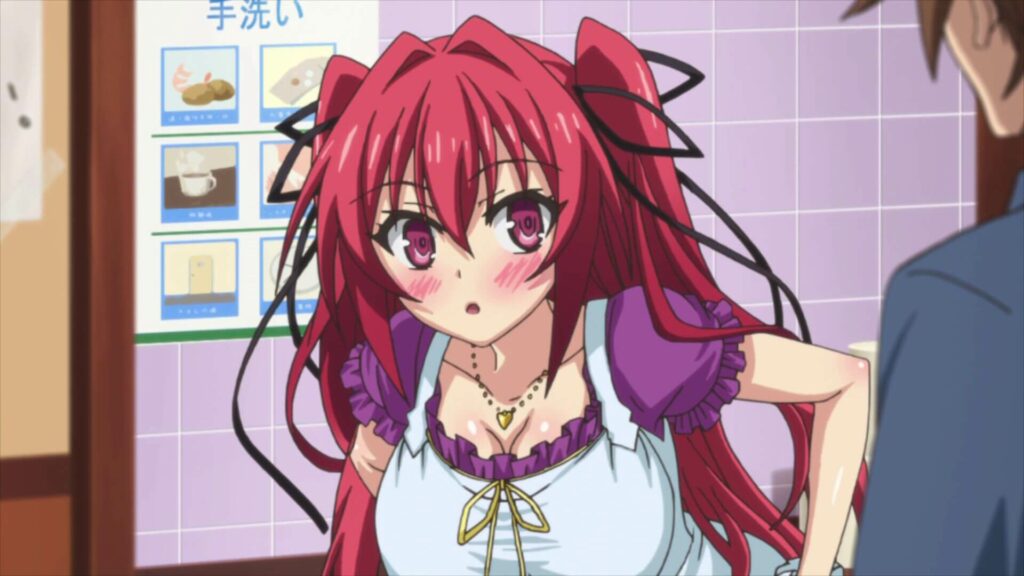 The main character, Basasra, and one of his step sisters were in a master-servant relationship.
Even in the first episode, the sexually explicit scenes make people nervous, and this anime has a lot of panty shots while the characters are fighting.
If you liked High School DxD, you will love this borderline hentai.
The point of the contract is to push the relationship between master and helper to the limit, so Basara uses the chance to make him and Mio happy by being rough and pushing them in a way that makes our cheeks and eyes red.
One of the best borderline Henati to watch.
11. Gantz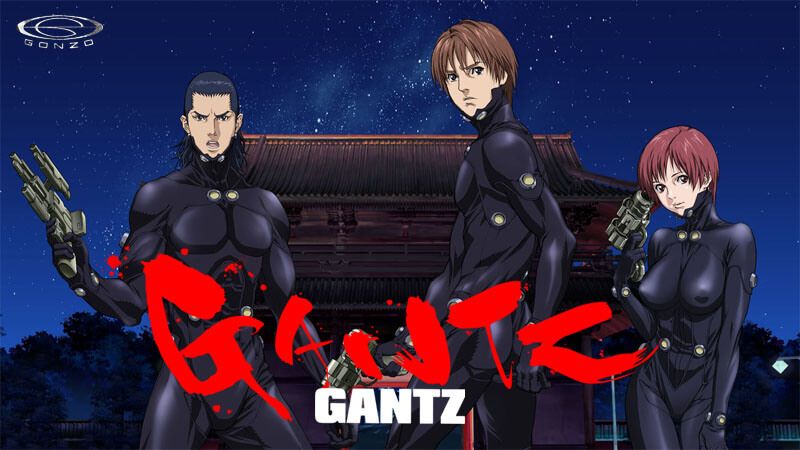 Did you think things were bad in your life? There are times when death is worse. There is no rescue, no peace, and no god waiting to take you into their care.
But, hold on, a god?
You might be talking about the big black ball that got stuck in the room with you.
You are now stuck in a game where you have to fight green aliens and robot monsters to stay alive.
When Kei Kurono is killed, he finds himself in the middle of a game that tests his skills, morals, and will to live.
His life does not belong to him, and his death is spit on and stepped on over and over again.
What if he doesn't want to hear?
Only God knows.
Caution: Gantz is not for the weak-hearted and is not as easy as it seems. There is a lot of gore, rape, and violence, and greed, violence, and all the bad things in society are shown.
10. World End Harem
Reito Mizuhara is a medical student at Tokyo's National Advanced Medical School. He has a rare and deadly disease called cellular sclerosis.
To help him get better, he is put into cryogenic sleep for five years. When he wakes up after a year, he finds that the novel Male Killer (MK) virus, which only affects men and has killed all the other men on Earth, has caused a global pandemic.
Reito and four other men were lucky enough not to catch the virus while they were in cryosleep. They are now immune to it.
Since they are the only men left on the world, they need to mate with as many women as they can to make more people.
Reito, on the other hand, is very loyal to Elisa Tachibana, his childhood friend and the only person he has ever loved.
However, he just found out that she has been lost for three years. While the other male survivors get used to their new environment, Reito decides to go after Elisa, fight desire, and look into the strange virus.
9. Sekirei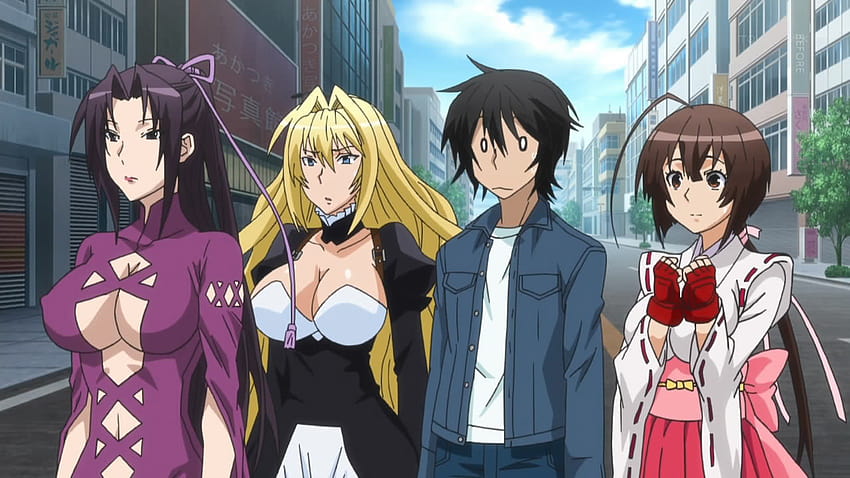 Minato Sahashi, a 19-year-old who is poor but smart, has failed his college entrance tests for the second time. This makes everyone around him think he is worthless.
But when a beautiful woman with magical powers falls from the sky and into his life, everything changes dramatically.
Musubi is a "Sekirei," which is a name for a humanoid alien with special skills. She is one of a kind. People know that these aliens kiss people with the Ashikabi gene to make them use hidden powers.
Musubi kisses Minato, who is confused, because she sees promise in him even though he doesn't seem like much.
This sends him into the high-stakes world of the Sekirei, where he and his new partner must fight against others in a battle for survival called the "Sekirei Plan."
But the contestants don't know that there is a lot more at stake than what they thought at first.
8. Redo of Healer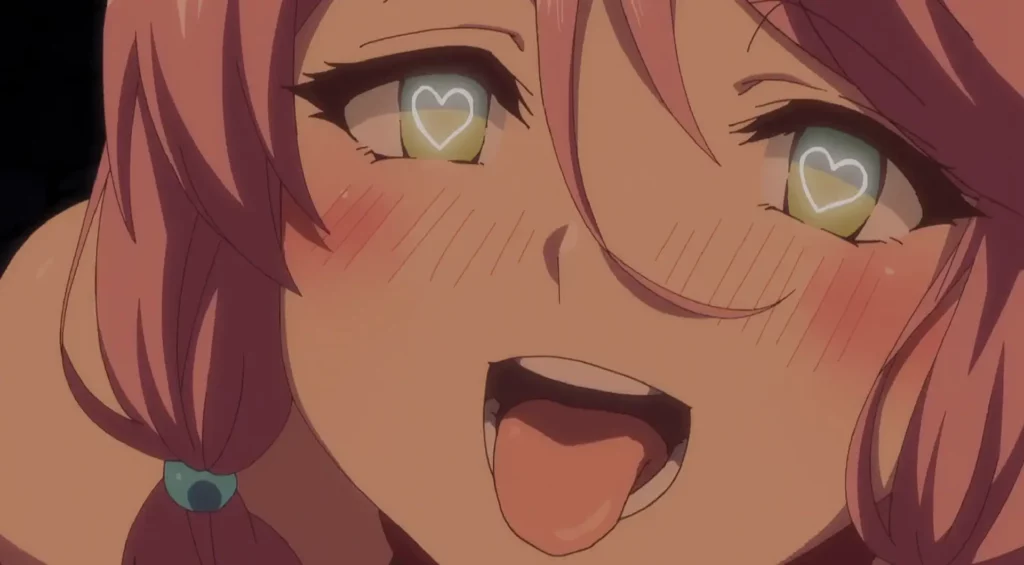 One of the best borderline hentai with a great story. After being severely tortured, Keyaru got his powers back and chose to get even with the people who put him through so much pain.
Because he can heal so well and turn back time, he has a great chance to get his payback.
When our main character's enemies tortured him, they were shown a lot of sexually explicit and sexy shots.
Sometimes he even turns into a psychopath who wants to hurt his enemies, and there will be a lot of fan service in this story. His actions are shocking, especially to the women who hate him.
7. Hybrid × Heart Magias Academy Ataraxia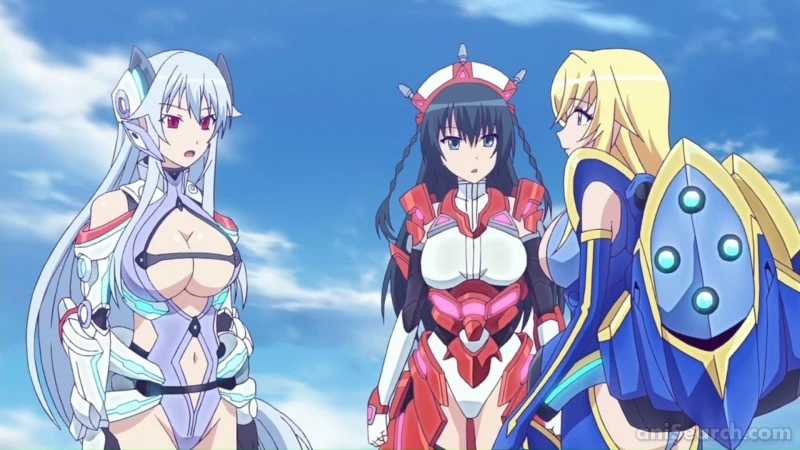 Hida Kizuna has the HHG (Heart Hybrid Gear) ability, but it isn't strong enough to make him very useful.
His older sister sends him to a strategic defense school where many of the students, most of whom are big-breasted girls, use their HHG powers to fight attackers from another world while wearing very skimpy pilot outfits.
Kizuna isn't very good at fighting, but his sister has a different idea. She thinks that having sexual experiences with Kizuna will give the girls more energy and help them power up.
It looks like he will get into a lot of trouble at his new school.
6. Monster Musume: Everyday Life With Monster Girls
Kimihito Kurusu lived alone and had a quiet, ordinary life while his parents were gone, until monster girls came to live with him.
This alternate reality shows a modern Japan that was the first to help non-human species become part of society.
Kimihito quickly gets interested in girls of all kinds after Agent Smith, who is in charge of interspecies exchanges, sends him home with a Lamia named Miia because he isn't good at his job. As a result, he has an ever-growing harem full of sexuality and attraction.
The Interspecies Exchange Act says that people of different species can't have sexual relationships with each other.
The only exception is a rule that lets people try out marriage.
As passionate, loving, and lustful women follow him around and try to get his emotional and sexual attention, Kimihito's life becomes complicated by a lot of creature-specific rules and rules about relationships between different species.
There are always new species and events that seem to come out of nowhere, so no one knows where Kimihito and his harem will end up.
5. High School DxD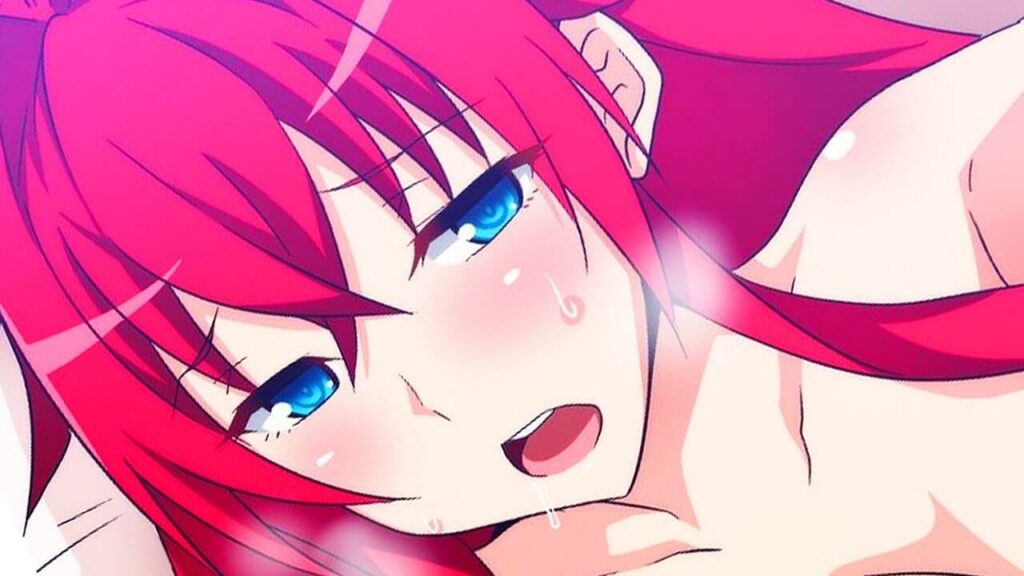 Because of how popular it is and how well-known its characters are, there is no weeb who doesn't know about this anime.
Every scene has the right amount of curves. It can be thought of as both Ecchi and the best borderline hentai anime because its story and lewd scenes are so flexible.
Our lucky main character Issei can do his hobby of pressing boobs as much as he wants. His girlfriend killed him on their first date, and Rias, who is the head of a home, gave him a new life.
Issei's skills and the way he looks out for the girls in the house make them really like him. If you're looking for a perfect story, this is it.
4. Harem in the Labyrinth of Another World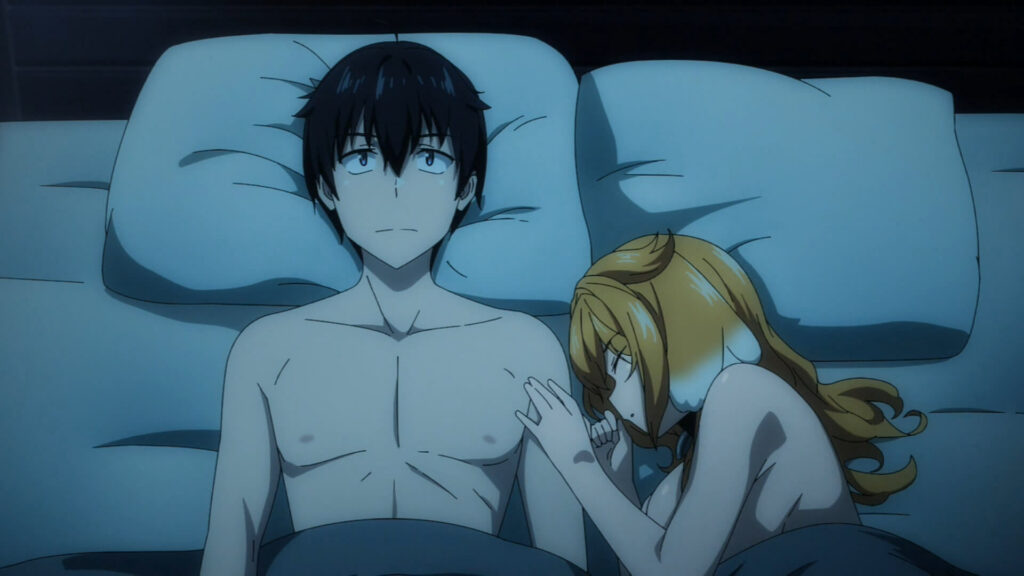 A high school student named Michio Kaga tries to start a strange online game he found one day while surfing the web.
Instead, he is taken to a small town in the world of the game, where he is given special powers and a strong sword.
After he has time to think, he finds himself fighting bandits and learns quickly that he can't log out.
Michio gives up and accepts that this is how things are, so he goes on a trip to enjoy his new life, beat dungeons for money, and build a harem to satisfy all his manly desires.
3. Yosuga no Sora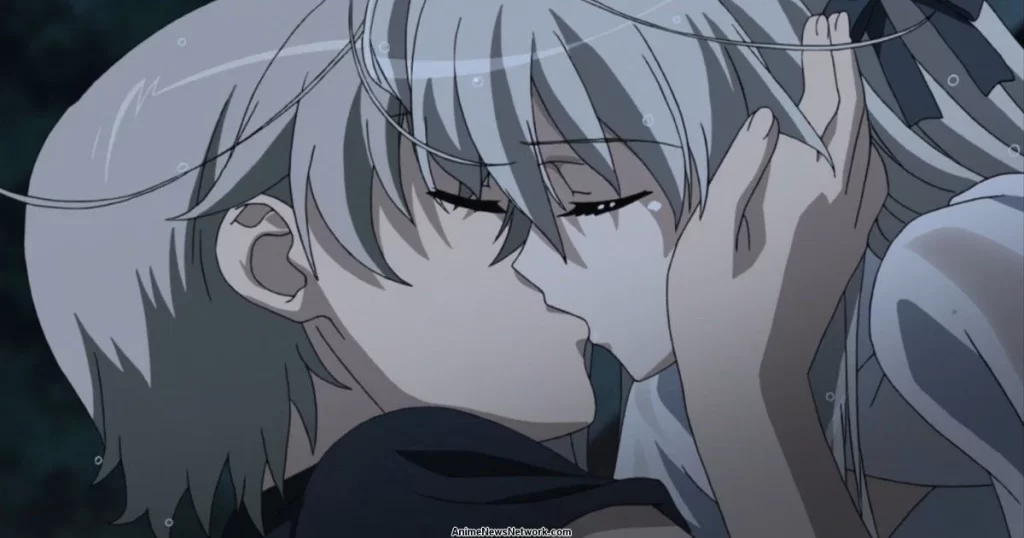 A terrible accident took the lives of both of Haruka and Sora Kasugano's parents. They are starting over, so they move back to the small, country town they left four years ago.
But going back to a place that brings back so many memories means thinking about all of the good and bad times they had there together.
Haruka and Sora's story gets more difficult as they meet both old and new friends and as their lives are slowly changed by acts of love, friendship, envy, and maybe even lust.
2. To LOVE-Ru Darkness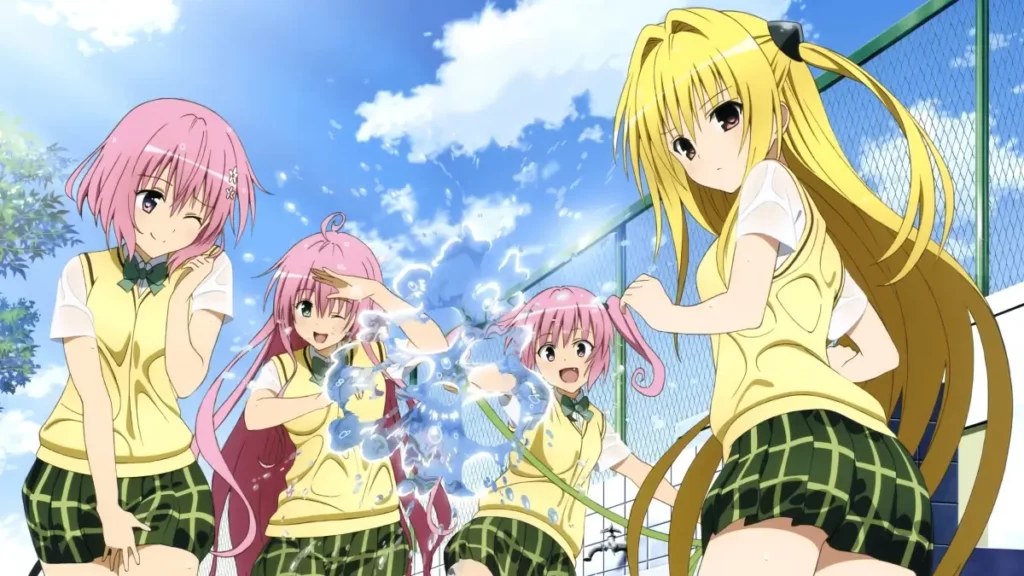 Close encounters of a strange kind keep getting closer between the people of Develuke (mostly the women of the royal family) and the people of Earth (mostly a very tired Rito Yuki).
Junior princesses Nana and Momo moved to Earth School, where big sister LaLa can (theoretically) keep an eye on them.
Things SHOULD be going well for them. But when Momo chooses to "supplement" Rito's relationship with LaLa with some "sisterly love," you know LaLa won't waste time splitting harems.
Unfortunately, Yami, the Golden Darkness, shows up with all the subtlety of a supernova, with an army of possessed high school students following close behind.
All of this is going to make Rito's life at the family picnic as bad as a black hole. Unless, of course, a certain half-demon princess can give that part of other celestial bodies a little Develukean Whoop Ass!
1. Immoral Guild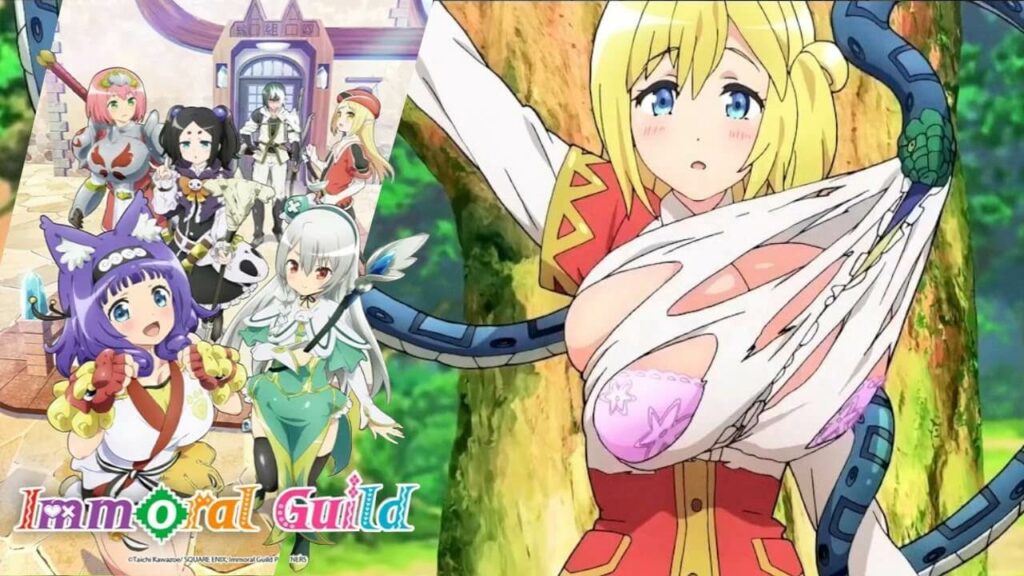 Kikuru Madan is an excellent monster hunter in the forest, but he quit his job because he didn't want to waste his youth.
But if he wants to quit his current job, he has to train some new recruits whose skills aren't clear, so that the town won't be vulnerable.
But, to his surprise, they keep getting attacked by monsters instead of helping Kikuru kill them.