45 Best Hentai Anime Series of All Time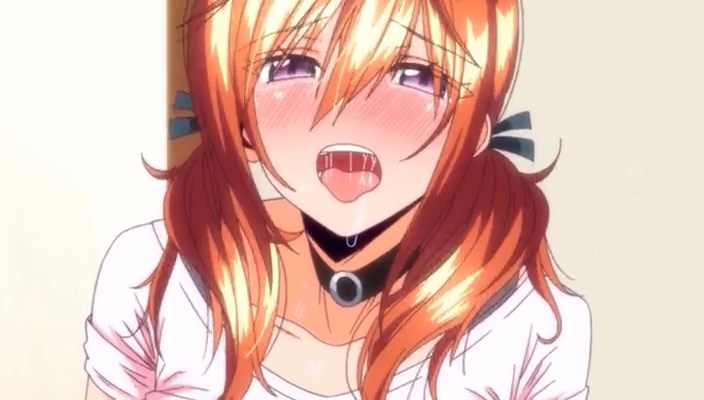 There are a lot of hentai anime, but only a few can be called the best because they have the best animation, the best sex scenes, and a story that keeps you interested until the end.
Some people think that hentai is the best way to bring the most funny, erotic, and crazy dreams to life.
Others, though, think that hentai is too silly to be taken seriously. No matter where you stand on the issue, you can't deny that hentai anime has the power to make you feel deeply, stiffen cocks, and oil cunts!
Since there are many titles to choose from, I will list the best hentai anime in this piece, which will give penises the power to end the world!
45. Pretty x Cation The Animation
Have you recently fucked a brother? If not, watch Imouto Bitch ni Shiboraretai (I Want to be Squeezed by My Little Sister) to see siblings getting it on!
In this story, a brother and sister go to a party and act like they don't know each other. They play games that get more and more sexual and fuck like rabbits.
Later, when he gets home, the brother finds a hole in the wall between their rooms.
First, he watches his sister stroking, and then he puts his crotch in the hole. She eats it and pretends it's a vegetable while putting it in her snatch.
What does this hentai teach us?
Well, if you have a hot sister, keep thinking about turning her into a huge poop pile, and one day your dream might come true.
44. Fella Pure: Mitarashi-san Chi no Jijou The Animation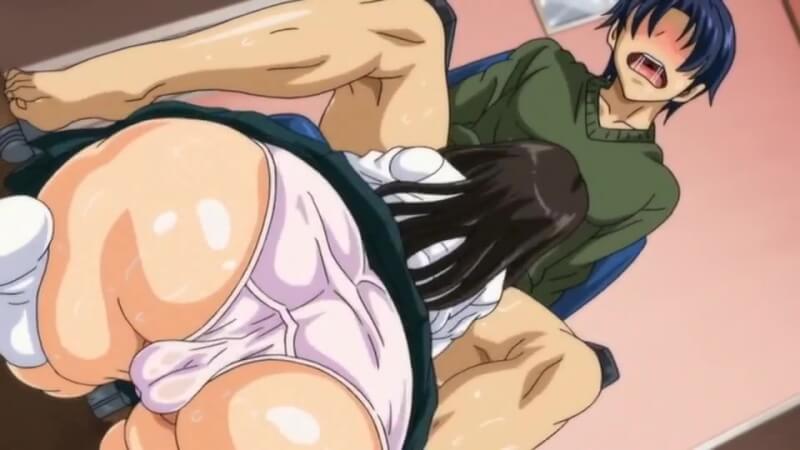 Well, looks can be deceiving, which is something we never get tired of shouting from the hills. Take the case of Keiko Mitarai.
She is the president of the student council and is so well-liked that other students almost faint when they see her.
But she's also crazy about blowjobs and cocks to the point where she sees almost everything straight and long as a bone that needs to be milked right away!
One day, when she was alone with her little brother, she fell on his dick.
You can't help but be happy for her now that a long penis is filling her mouth and choking her gullet, along with her wet and dripping twat!
Once, the two almost got caught, but everything worked out in the end.
43. Slave Market
This hentai anime is about good beating evil. In this case, the power of slave girl snatch is what makes the good happen.
In the story, a man named Casius goes to a made-up place called Constanivole.
There, he finds a slave market where high-class slaves are sold to high-class buyers. Casius buys three girls at the market who are all different in terms of their skills and personalities.
There's Miya, who doesn't talk and is secretive, Bianca, who is as childish as fuck, and Cecilia, a peasant girl who ran away from her abusive husband.
All three girls get fucked silly and use their cunts to turn Casius into someone his mom could be proud of. Slave Market's only flaw is that it ends too quickly.
42. Koakuma Kanojo The Animation
Most of this hentai is about a DVD that is cursed. In the first story, one of the two students has strong feelings for the other.
Whether it's good or bad for her, the DVD makes her horny and irresistible, with big tits and a major case of pussy hunger.
In the second story, some of the girl's friends try to get her to watch the same DVD. Because of this, she gets a huge dick, and her little sister is there to love on this steely tool.
41. Tsugou no Yoi Sexfriend?
Our boy Yuu Arahama is a shameless fuckboy who has at least 5 women in love with him who don't know about the others.
Misako Shimizu, one of his girls, asks him to marry her one day, but he says no. He tells her he has other partners and wants to keep fucking them all without being tied down.
Misako then calls all the other girls to a powwow. Each one wants Yuu for himself or herself, so they start giving him as much poon as he can eat without choking.
This is one of the best hentai anime series of all time because Yuu always comes out on top. He regularly eats five pussies and never puts a ring on any of them.
40. Enbo (Taboo Charming Mother)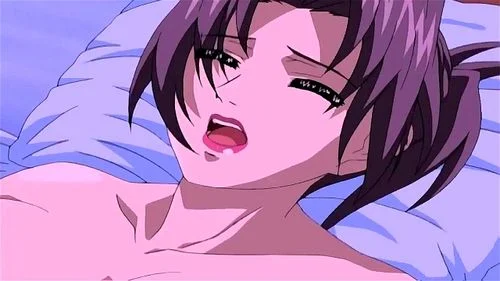 This hentai is based on one of the best hentai manga series, and its story could have been inspired by RealityKings or Brazzers!
In the story, a man has an affair with his stepmother, and we can easily picture Ava Addams or Kendra Lust as the stepmother and Ricky Johnson or Xander Corvus as the drunk and always-horny stepson!
In Enbo, a student named Kazuhiko is not happy that his father is getting a second wife. Even though he is not nice to his new stepmother, he still steals her underwear to sniff and wank to.
The stepmother hasn't had any sex in a long time, and an unknown fake caller keeps calling her.
One day, her stepson walks in on her using a XXX toy to relieve stress. We don't have to say what happens between them next, do we?
39. Nee Summer!
Yuuta Yamauchi would be happy to tell you that lots of sweet things happen in the summer if you could ask him.
In this hentai, the boy spends his summer vacation at the house of his cousin Kei Higashide, who is fat and has a bad attitude.
Kei helps Yuuta study for a test while Yuuta is busy with other things.
As soon as she sees that he's starting to like girls emotionally, she teaches him everything he needs to know about women's bodies and the slits they have.
Nee Summer is a powerful cock booster because it has great art, well-developed characters, and Kei, who is both sexily drawn and thunderously fun to fuck.
38. Master Piece
Master Piece is one of the best hentai with a good story. As the name suggests, you can't ignore the quality of the show.
Before his parents died and the Tsubakihara family took him in, Tsubakihara Yuuji was a very regular student. He lives with his two sisters, who have been his friends since they were kids.
When the two sisters like him and try to get him, things get worse. The mother finally got involved in what the three of them were doing.
It's a good way to begin your first hentai show.
37. Toshi Densetsu series
If you think ghosts are scary, you should watch this series.
In the Toshi Densetsu series, there is a parody of a Japanese urban tale that is so full of passion and sexuality that it makes you not afraid of ghosts or demons anymore.
There are 6 episodes in the series, and each one is based on a different urban tale. Hanako, Sadako, and Hachishaku are all well-known ghost stories that turn out to be true.
The story is based on an adult manga called Satsuki Imonet, and the company that made the anime did a great job with it.
36. Itadaki! Seieki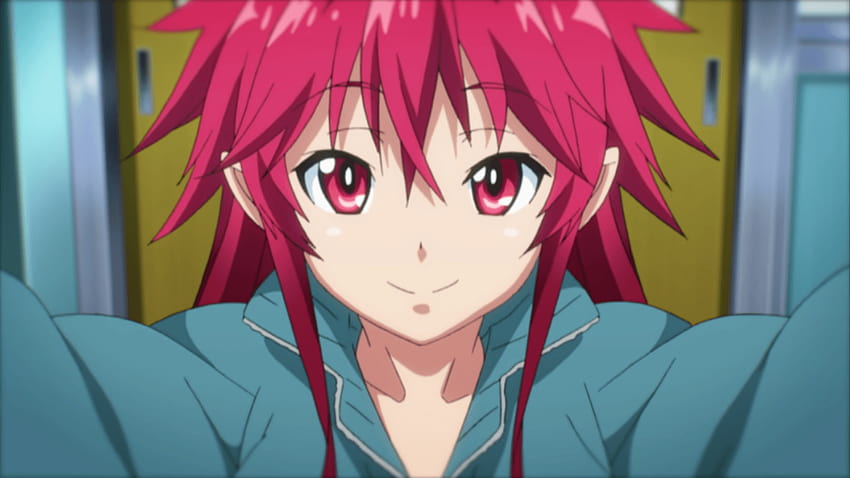 The story starts when a vampire student named Mari Setogaya sends a letter to a student named Kanzaki.
The letter asks for a meeting. Mari strikes Kanzaki with all her strength, but she can't knock him out and eat his blood.
She tells her lucky target about life, and he feels bad for her and lets her bite him.
Mari doesn't like the taste of blood, though, so Kanzaki feeds her with his crotch instead, which makes her breasts bigger by accident.
Mari even has tiny wings, and if you touch them while you're fucking her, your orgasms will go off the charts. She tells him she loves him, but it looks like he's just a great lie to her. How sad!
35. Muramata-San No Himitsu
If you like strange things, this hentai might be just what you're looking for.
Kaji works for a boss named Muramata-san. One day, Kaji did something wrong that made the boss mad, and muramata-san took the blame for it. Kaji felt bad about it because of this.
Muramata-san asks kaji to have a drink at the bar because he knows kaji is tired from work. However, the bar where people usually hang out is closed for a while.
They decide to drink at Muramata's house in the end. Kaji knows that Muramata-san has a split mouth, which is his secret.
34. Mankitsu Happening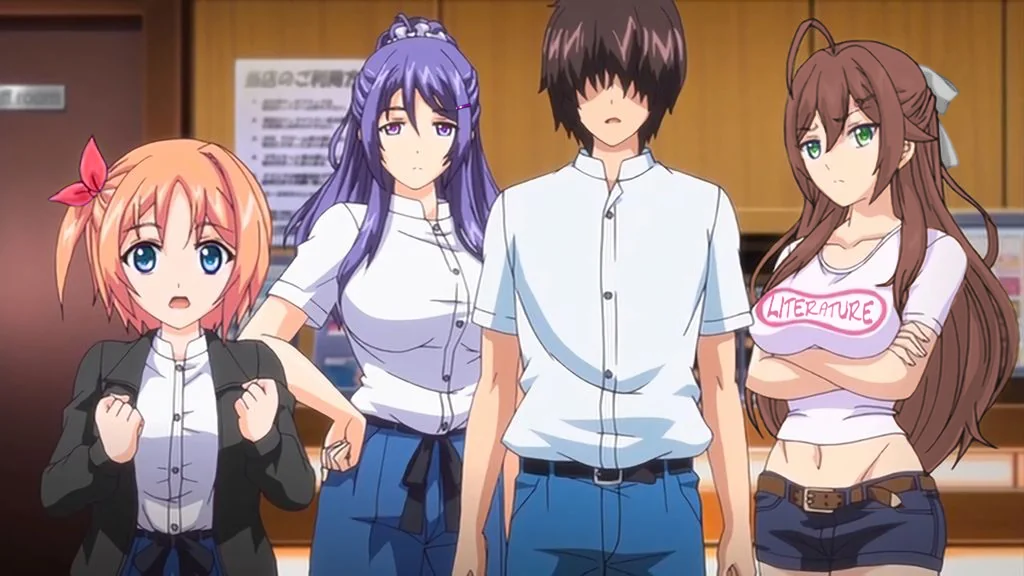 Keiichi Oyamada has a penis and libido that are out of control. Because of this, he usually ends up fucking pretty much every woman he meets or works with.
As word of his excessive cock spreads, eventually no business will hire him and he is out of work for a while.
Then he gets a job at a manga cafe, where history keeps repeating itself and Keiichi's woody and its urge to spread gossip soon get him into trouble!
Mankitsu Happening has a lot of big breasts to look at, and the sex is as exciting as free sin. There is a lot of comedy and drama, and you can laugh or cry as much as you want.
33. Joshi Ochi!: 2-Kai Kara Onnanoko Ga Futte Kita!?
This may sound crazy, but what would you do if a beautiful girl fell from someone's room upstairs to yours?
Aikawa Sousuke is a bum who lives in old boarding houses and only works part time because he doesn't need much money.
When he got home from working the night shift and was ready to go to sleep, he heard a loud noise.
Suddenly, a girl fell from the second floor into his room, and when she did, her private parts went straight into his cock.
When the owner also liked him, things got more difficult.
What a lucky guy!
32. Amakano
Yuuki goes to a snowy town to help his sick grandparents run their boarding house in the winter.
The people in the town are friendly, and Yuuki soon finds himself falling for a wide variety of them and giving them bones to choke on.
And that's the story of Amakano, a very romantic hentai that can't get enough praise.
It has a story that makes sense and feels real, people you can connect with, great voice acting and sound, and a lot more polish than a lot of other productions.
Why wouldn't you like it?
31. Overflow
If you don't like short shows, you should check out overflow. Each episode of this show about childhood friends has a lot of great stuff going on.
The story is about a young man named Sudou Kazushi, who has two cute childhood friends named Shirakawa Ayane and Shirakawai Kotone.
They look like a family, but this man goes crazy because of how hot they are.
This is another good hentai series that will help you fill up.
30. Resort Boin
Daisuke Ichijou wants to relax, so he goes to his grandmother's beach resort. The place is full of beautiful, horny girls who could use some cock in their lower regions.
Daisuke soon starts to fuck everything with a slit, but he leaves his grandma alone, which is a good thing.
The girls he meets swoon over him, fight over him, and give him all the tough love he needs.
What a nice holiday Daisuke has, and what a good workout for his cock!
Resort Boin has simple action but great animation, so it doesn't hold back and hits like a beast.
29. Kimi Ga Suki
If you like a good love story, this hentai could be one of your choices.
In the story, there are two sets of lovers who are crazy about each other.
During their last summer vacation, they decide to go to the fireworks fair and have passionate sex.
In the other episodes, a couple promises to stay together forever and live happily ever after.
Those who believe in the power of love (and sex) should watch this.
28. Tsumamigui 3 The Animation
Do you know a guy named Akito Natsuki?
Well, he takes a summer break in this hentai about forbidden fucks.
At the family home, he meets his sister-in-law and her super-hot friend, who do their best to make him feel at ease.
But not everything is as it seems, and this guy wants to slip his artillery piece into both women's slick fields and fire cum shells at their cervixes.
One day, things start to happen, and he starts banging them. We're still shocked that they didn't break in two from all the hard sex Akito put them through! He is a great lover.
27. Fella Hame Lips
Imagine if there were live sex toys. Well, this is the kind of thing that this hentai tries to show.
Ichiji Matarou is a college student who has been alone for a long time and always masturbates with the word "onahole."
At the time, the biggest business that made onaholes came out with a new product called onahoko, also called the 4th generation doll.
Matarou worked hard to save up enough money to buy the new thing.
After getting it, the wire was pulled out of nowhere, and when trying to change the personality system, something went wrong. Type fla 4545 gets up to welcome him.
This hentai was based on a different one of Fue's adult manga.
26. Maki-chan to Now
This top hentai anime is based on a visual book and is just as exciting as a virgin snatch for the first person who sees it.
A guy named Sakonji Seiichi is at the center of the story. The lucky guy lives next door to a beautiful, classy, and smart woman called Sanjou Maki.
She chooses to jerk off on her veranda one day, and Sakonji is there to see it. They talk, and she decides to be his sex slave and enjoy his straight-as-fuck woody on a regular basis.
They have a lot of sex in public, and in the second episode, Sakonji gets to fill a new pussy.
Maki-chan to Now is one of the best animated shows out there, and the sex scenes could teach a satyr a thing or two.
25. Dokidoki Little Ooyasan
After Tanaka Daisuke graduated from college, he got a job and moved out on his own. He saw an ad for a cheap, small, old, not very good boarding house one day.
Tanaka-san moved out of his old rooming house right away.
He was interested in the ad because it said that if he paid his rent on time, the boarding house would do extra things for him.
And it turned out that the boarding house mother with a small body was served and happy with that special care.
There are different stories in each show. I love how the house mother tries to get him to love her in every way she can.
24. Joshikousei no Koshitsuki
After watching Joshikousei no Koshitsuki, no one will blame you for thinking that schools today are full of male students and teachers with always-upright cocks and female students whose wet cunts are useless unless they're filled with a steel-hard boner.
In this school-based hentai anime, a female student goes for special training with the beach volleyball coach.
She doesn't know that their pussy-pounding and cum-drenched "training" is being watched by another horny slut who wants her taste of dick and blackmails the teacher to make it happen.
Not only that, but the students here are always making plans for seductions, orgies, and more.
23. Youkoso! Sukebe Elf No Mori E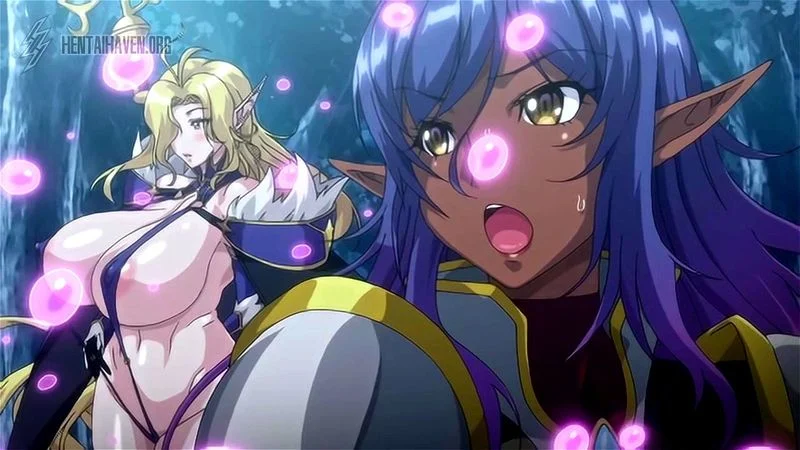 "The place where all the horny elf's gather" is the best way to explain this hentai anime.
Alfhelm is a world where only female elves live. They live near the holy tree.
The war between the elves and the dark elves killed more elves and made the holy tree less powerful, so it could not have any more children.
The only way to do this is to find a male human who can help the town bring back the elf race by putting a lot of sperm into an elf's womb.
Yuuichi got sent somewhere else by accident, but it wasn't because of truck-kun. He met zero, who is the leader of an elf town.
Zero took Yuuichi to Alfhelm so he could get a lot of milk from him to help the elf race.
With a good mix of isekai, you might forget that this is a hentai until a sex scene pops up out of nowhere.
22. Tamashii Insert
A guy is upset because his dad got a second wife. He gets a stepmother and a little stepsister, and he's just as happy about it as you would be if you got an RPG up your behind.
Then, one sweet night, he finds a phone app that lets him take over the bodies of other people and live their lives.
He does this to his schoolmates, his stepsister, and other girls to see what it's like to be a woman with an itchy cunt and two huge titties.
With good art, memorable characters, and cock-raising sex, it's not hard for Tamashii Insert to get a strong place in your heart.
21. Oneshota The Animation
This hentai is a reverse isekai, in which the creature from the fantasy world comes to our world.
The story is about a young boy named Mahiro who goes to his grandpa's house in the mountains and meets a person from another world.
The two young women who come to see her are aria, an elf, and lulu, a woman who is half-beast.
They both look after Mahiro well and teach him a lot.
I'm not sure if this is a hentai or not because it looks like a regular slice-of-life anime.
20. Saimin Seishidou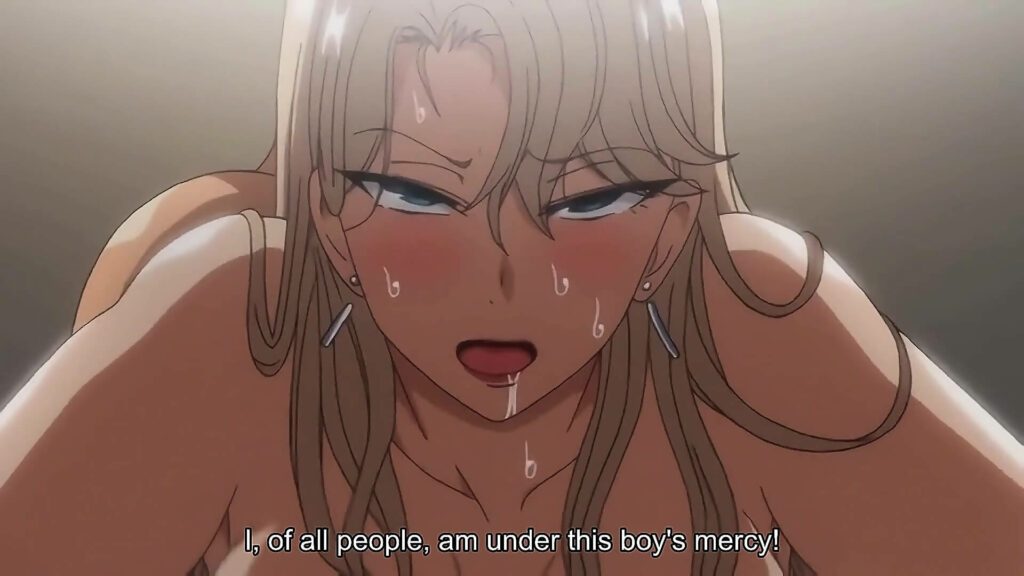 The story is all about Tanaka Hajime's hypnotic powers, which help him get all the poontang he wants and more.
He gets himself hired as a sex coach, because the law says that all couples need to take lessons from someone like him before they can get intimate or even just kiss.
Obata Yui and Tachibana Daiki go to Tanaka for help because the law says they have to. Daiki is smart enough to watch as Tanaka stabs Yui with his dick and breaks her hymen.
We hope that he learned enough from the master to be able to give Yui all the cum she will ever need.
19. Real Eroge Situation Season 1 & 2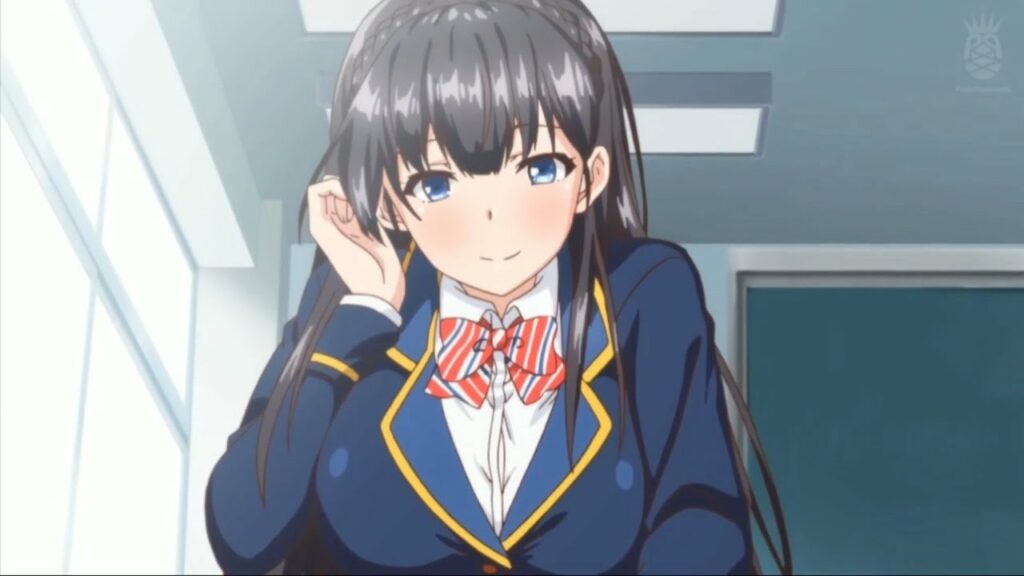 Have you ever thought about being in something like this? Well, this show makes me think about it for the first time.
If you haven't heard of Eroge before, it's a Japanese porn game where you choose your own story and ends.
Most of the stuff in these games is for adults, which leads to steamy sex scenes.
A story about a young boy who meets his gang in real life and gets to sleep with each of them.
This is pretty much what harem anime looks like, except that every show has some raunchy sex scenes.
If you can't get enough of the first season, there is also a second one.
18. Isekai Harem Monogatari
Does cum have the power to save the world? Well, in Isekai Harem Monogatari, the answer is definitely yes!
A 16-year-old fap addict named Naoki Oikawa is shown. He wanks so often that his right hand might as well reach his toes.
One day, while he is playing with his woody, he is taken to a magical world where he meets a priestess, an elf, and a swordswoman.
The three tell him that an evil being called the Demon King will destroy their world, and the only way to stop this is for him to give them his semen, which gives them strength and makes their magic stronger. Our young boy works without complaining, filling cunts and gullets.
17. Okusama Wa Moto Yariman
If you like milfs, you should definitely watch this good hentai anime.
The main character of the story is a young man who lives alone. His neighbors are all nice people who love to help him out.
They all treat him like a child, which is one of the things he hates most about them. But when it was his birthday, he was finally treated like an adult.
If you like short series, this old-school hentai is a great choice.
16. Shoujo Sect – Innocent Lovers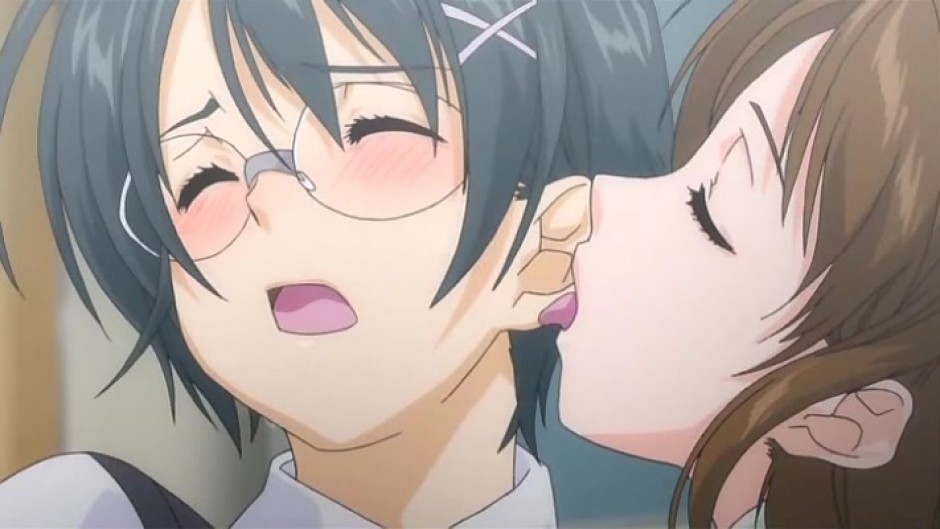 Shinobu Honda is in love with Momoko Naito, a school friend she has known since she was a child. But Momoko is a member of their high school's morals police and isn't very interested.
Shinobu makes the best of her position and builds up a harem of girls with whom she has frequent passionate relationships.
But in the last episode, her patience pays off, and she gets to show Momoko what she can do in bed.
Each character in this hentai series has an interesting backstory, and the sex scenes could only have been written by a lesbian expert.
If you watch this yuri hentai, you'll be so blown away that the only thing you'll want to do tomorrow is have a threesome with the closest lesbian girls.
15. Eroge H Mo Game Mo Kaihatsu Zanmai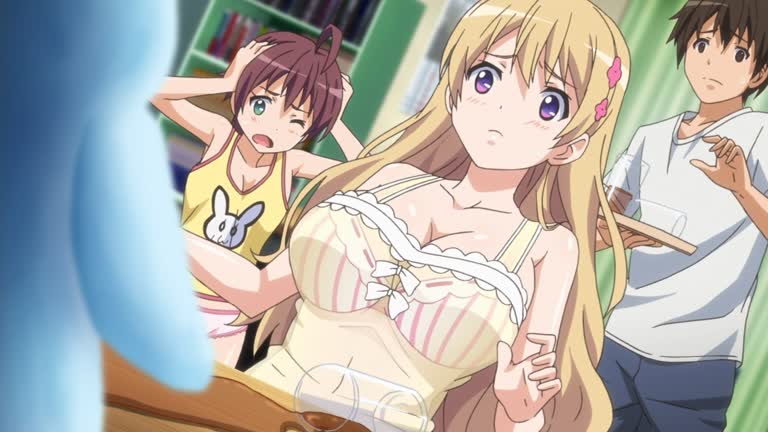 Most of you probably know about this series.
Mochizuki Tomoya is a new worker at a company that makes eroge games. He works for the company as a game tester and advisor.
But he figures out what makes this company fail in their last year: they don't have enough sex experience.
He gave his friend a sexual experience to help her make a good eroge, but two of their mates ended up falling in love with him.
This is an old but good Hentai you can't pass up. They also fill some other gaps within it.
14. Shishunki Sex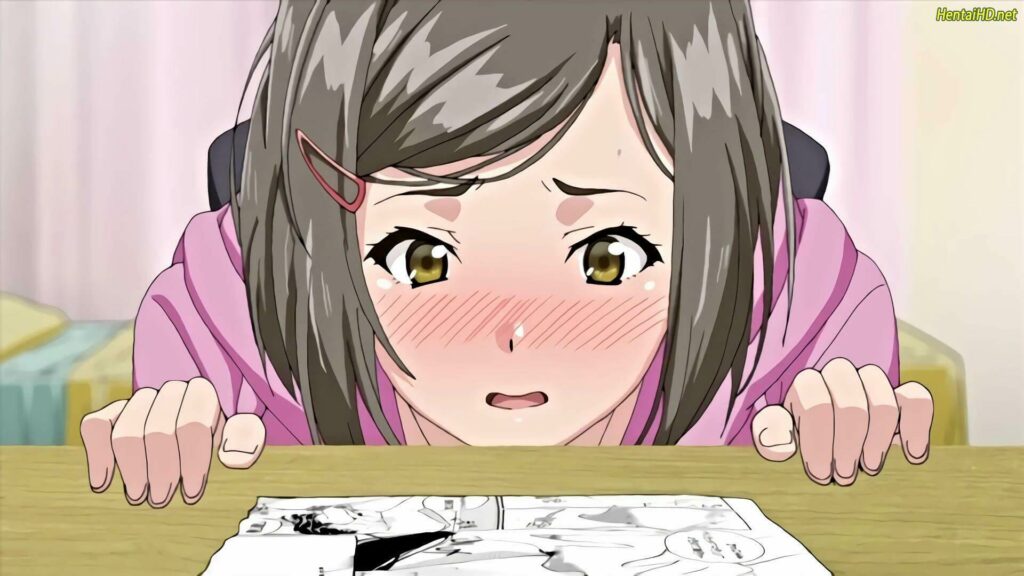 This is a good hentai anime in which school and sex meet. There are a lot of shows, and each one is fun to watch.
The episodes I like best are the second and third ones, in which a couple learns about sex for the first time and then does it.
This hentai is one of the ones you should watch because the pictures and story are both good.
13. Kyonyuu Hitozuma Onna Kyoushi Saimin (Creating Sex Addicts With A Cellphone App)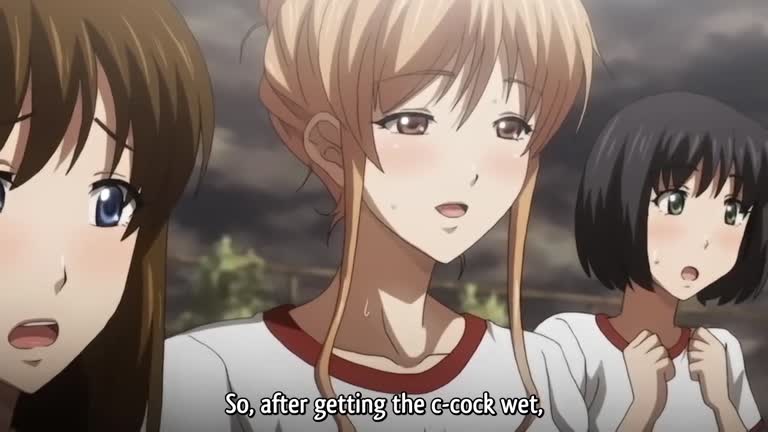 Who here can say they've never wanted to fuck their teacher until the middle of the next century?
None?
Not the least bit shocked!
In this hentai anime, a scholarship student named Morishita Wataru does more than just consider giving his teacher a bit of salami.
He is forced to do whatever he can to keep his scholarship at the made-up but well-known Ousei Academy. Even if he has to use an app that makes people sleepy to get what he wants.
You could say that the app puts him in some pretty tight spots that he has to get out of with an amazing amount of cum!
12. Discipline: The Hentai Academy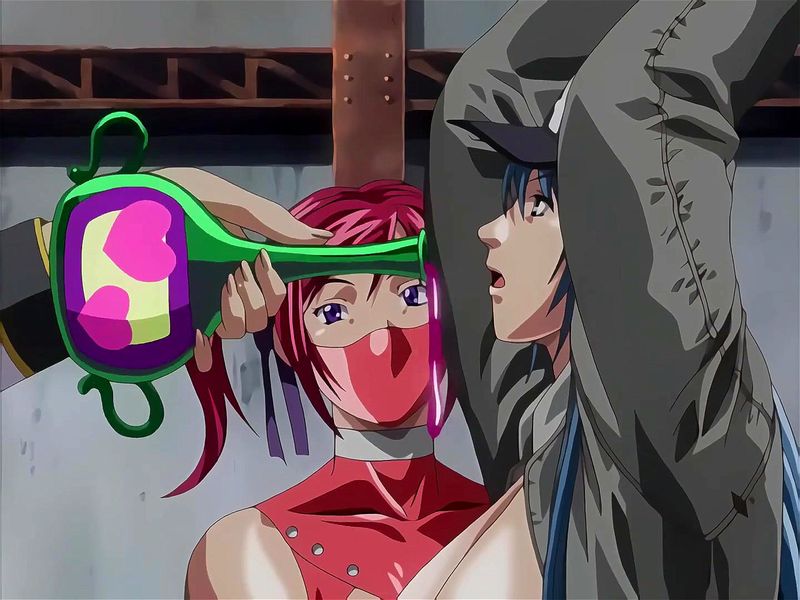 The girls-only Saint Acadia School has recently chosen to let boys in. Takuro Hayami is the first boy to come in.
He doesn't understand until much later that the female students are so horny they could fuck a cup of rice because they haven't had any sex in a long time.
Soon, a student seduces Takuro. She thought it would be a normal sexual adventure, but then she finds out that Takuro has a PhD in bedmatics!
As soon as the word gets out, every girl at school wants a piece of Takuro's dick!
This hentai anime may have the most characters who can fuck themselves into a coma if they are given the chance, and the story jumps from the usual to the unexpected.
Look out and pray!
11. Rance 01: Hikari Wo Motomete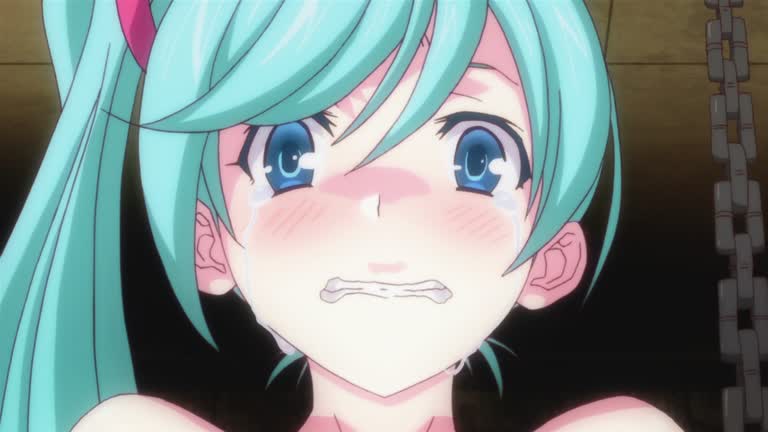 This is another fantasy hentai anime you should watch because it has steamy sex scenes.
In the story, the best fencer is a sex lover.
Even though he is the best, people call him the worst because of how he acts.
He was hired to guard a town one day.
He starts his mission to protect the town with his sex slaves.
10. Nikuyome: Takayanagi Ke no Hitobito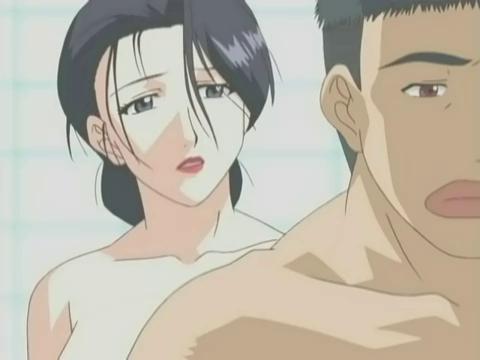 Mitsuko gets married, has a child, and thinks that the best part of her life is about to start. Things don't work out as planned, though.
She lives with her husband and his family. Her husband rarely wants to taste her sweet snatch, so most of the men in the family use her as a sex slave.
But she's not the only woman in the family who needs to be taken care of regularly, and there's a happy ending for everyone!
And the lesson here, gentlemen, is that you should always try to put your wife in a wheelchair with the sharp end of your cock, so she has no interest in finding out what other boners might have for her.
9. Araiya-san! Ore to aitsu ga onnayu de!?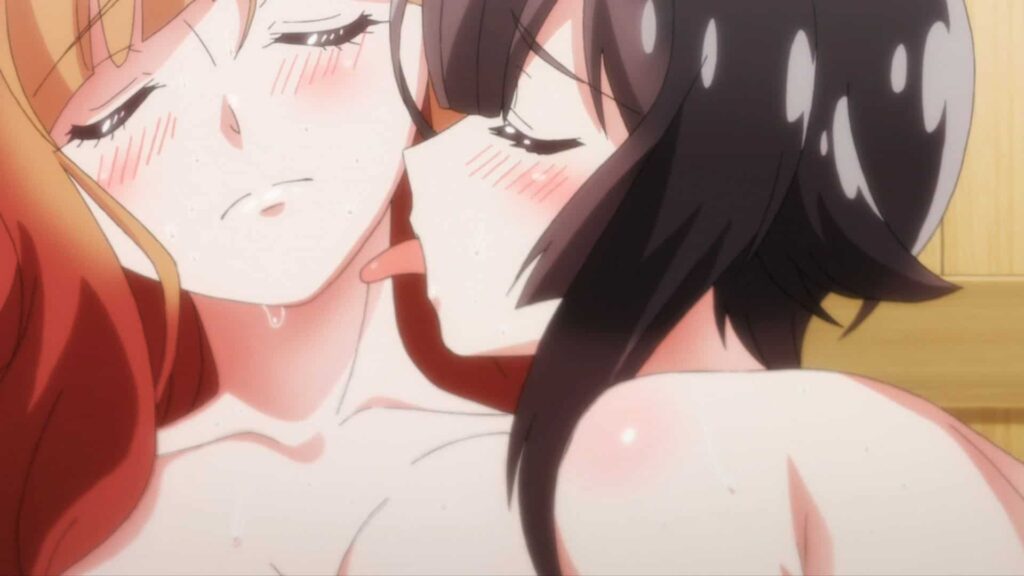 This is a good short hentai anime with some interesting love stories. It has several stories, but each one is only about 8 minutes long.
In the story, a girl who has known a guy since childhood falls in love with him. But she is too shy to say it.
She ran into him while he was working at the public pools that his family owns. He was dressed up.
It's funny to see them both in an awkward position, but when it comes to sex, they don't hold back at all.
8. Baku Ane: Otouto Shibocchau zo! The Animation (Bombastic Sisters)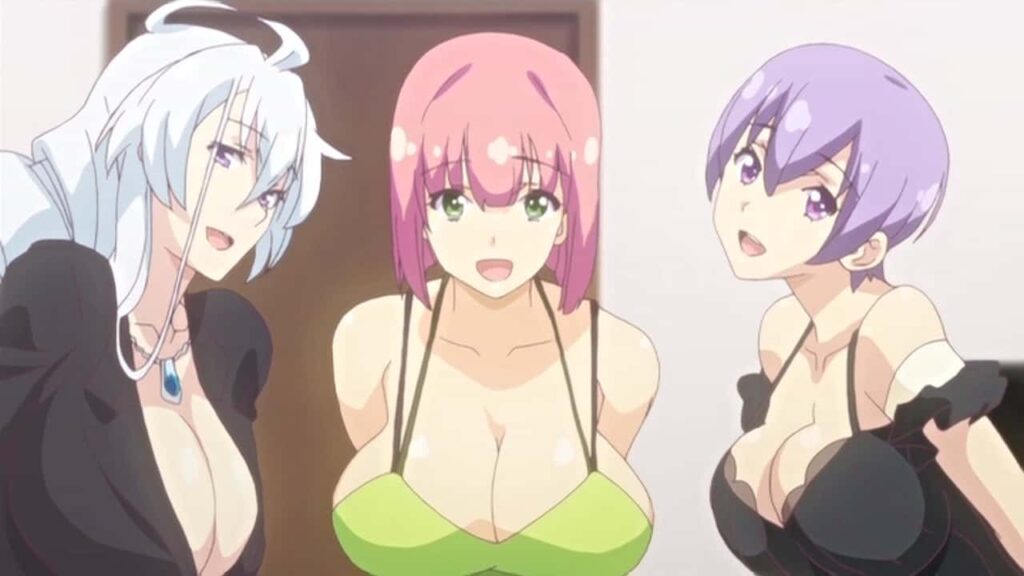 This hentai is about a soccer player named Ryoushirou Hayasaki who gets hurt and goes home to heal with his parents.
The parents are on vacation in another country, so he stays with his four sisters.
Everything seems to be going well until one of the sisters finds loli comics/videos and love letters from teenagers in his possession.
Everything goes crazy, and a huge fight makes Ryoushirou decide to leave home.
Before he can do that, one of the four sisters jumps on him and lets him fuck her until she starts crying like a baby.
And that's just the beginning. The guy keeps fucking his sisters like he has a score to settle with their uterus.
7. Mizugi Kanojo The Animation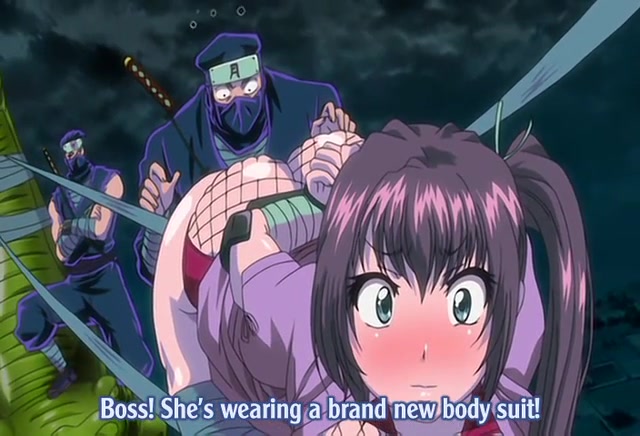 We can only say that the person who wrote this anime has a thing for water and couples having sex, because there's a lot of it!
The first couple we meet is made up of a curvy girl named Mizuho-chan and a handsome guy named Hiro-Kun.
The woman can't swim, so Hiro teaches her how to do it. Eventually, he stops teaching Mizuho-chan how to do breaststrokes and starts grabbing her big tits and making out with her.
Sayaka-chan and Takuya-Kun make up the second pair. They live next door to each other and have become so friendly that they often help each other get dressed.
6. Kanojo x Kanojo x Kanojo: Sanshimai to no DokiDoki Kyoudou Seikatsu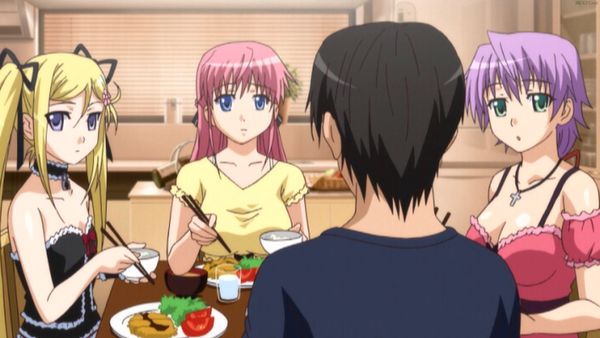 There is no real list of the best hentai shows that would leave out Kanojo x Kanojo x Kanojo: Sanshimai to no DokiDoki Kyoudou Seikatsu!
It's a video game for the PC, DVD, and PSP, and it's also in art books and the hentai genre.
In this hentai, a young man named Haruomi Shiki has to leave his island home after an earthquake destroys it.
He moves into the home of a relative, only to find out that the guy had died and left behind 3 beautiful girls.
As is often the case, things get hot, and all four characters end up fucking each other until they are unconscious.
Haruomi has to keep the fuckathon going while also trying to make the family ice cream business successful. What a way to put pressure on a guy!
5. Dropout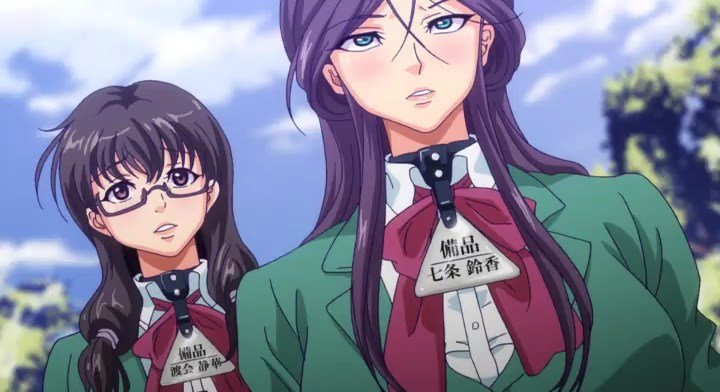 Dropout is either a future nightmare or a weed-activated wet dream, depending on where you stand.
This anime is based on a manga, and it takes place in Japan, where there is so much unemployment that the government makes unemployed kids, high school dropouts, and college dropouts do manual work.
Under the Dropout system, students make the most beautiful girls their sex slaves. Ryouta Nimi comes along.
He has a crush on Reika Shichijo, a very attractive student. She does not do well in school, though, and Ryouta gives her to him as his sex slave.
Dropout has forced sex, exhibitionism, bonding, oral play, pet play, and a lot of shame. It's as good for your bones as a carton of Viagra!
4. Euphoria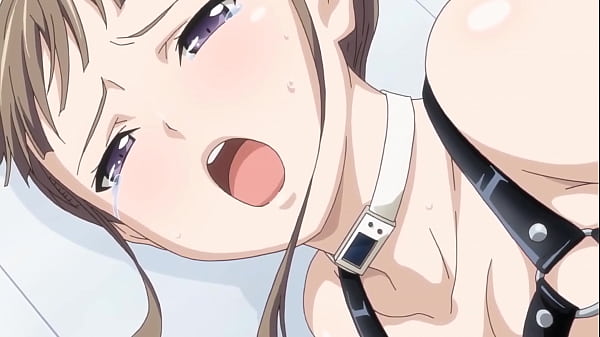 Before being made into an hentai, Euphoria came out in 2011 as a video game.
It has a lot of very dark and extreme content, like raping and eating poop, as well as cruel sex and sex to the nth degree.
This is probably not the kind of hentai you should watch before you go out into the real world and talk to people.
The story is about 6 kids and a teacher who are taken hostage and forced to do increasingly dangerous things to get away.
One student who won't follow the rules is abused until he or she dies.
Euphoria is a strange work of art that will either shock you to your core or make you cry.
3. Oni Chichi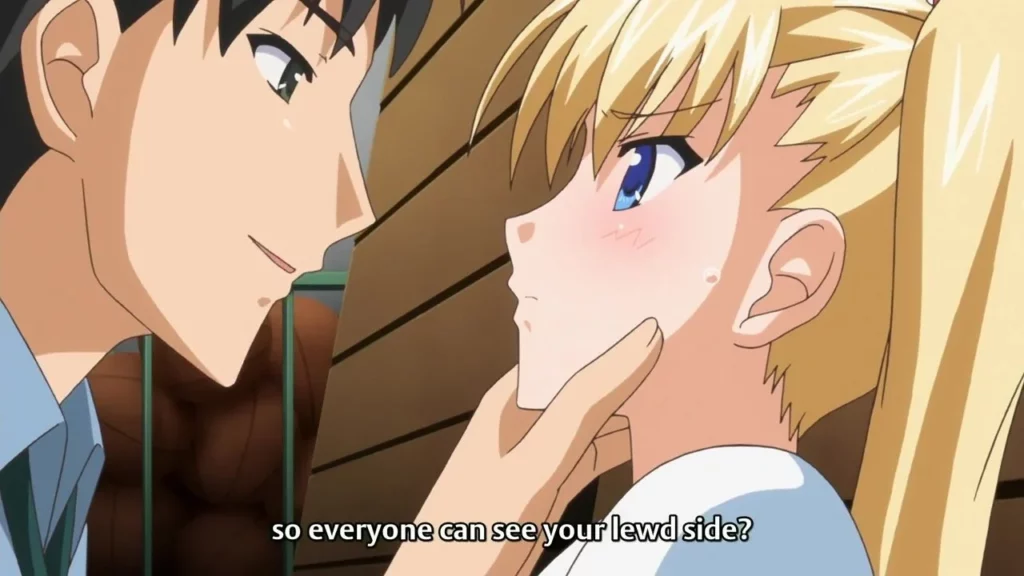 A cute and pretty virgin with big tits is hunched over a desk, but you can't see her drawers.
She's moaning that her crotch hurts, but the taller guy is not in the mood to listen.
He shoves his big piece of hardware into her snatch and starts pumping like he's mining Bitcoin.
This is about the beginning scene of Oni Chichi, which many people think is one of the best hentai anime.
The story is about a stepfather who is a pant-sniffing pervert and a chemistry professor.
He gives drugs to his teenage stepdaughters and their friend, changing them into freaks with dripping cunts who want to rub cocks.
Explore Oni Chichi to see how stepfathers can love their stepchildren in many different ways.
2. Baka Dakedo Chinchin Shaburu No Dake Wa Jouzu Na Chii-Chan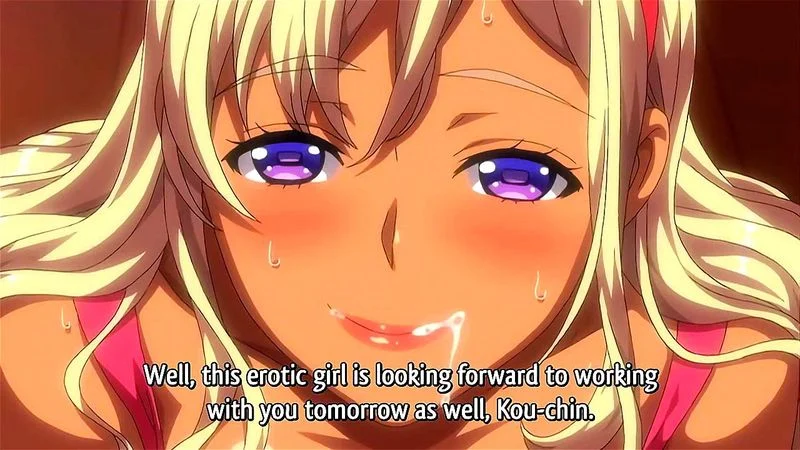 This anime is called Not Too Bright But At Least She Sucks Dick Like A Pro, Chii-Chan in English.
The story is about a nerdy student who lives alone and has troubles with his family.
He goes to a nearby convenience store and meets a classmate named Chii-chan, who is a shameless but cute-faced slut with big tits and cock-sucking skills that would make Skin Diamond or Asa Akira hang up their panties and quit!
Chii-chan asks our nerdy student to help her with her homework, and she is so grateful that she sucks him off and they make out all summer.
She does have a boyfriend, but she doesn't let him get to her.
What a letdown!
1. Bible Black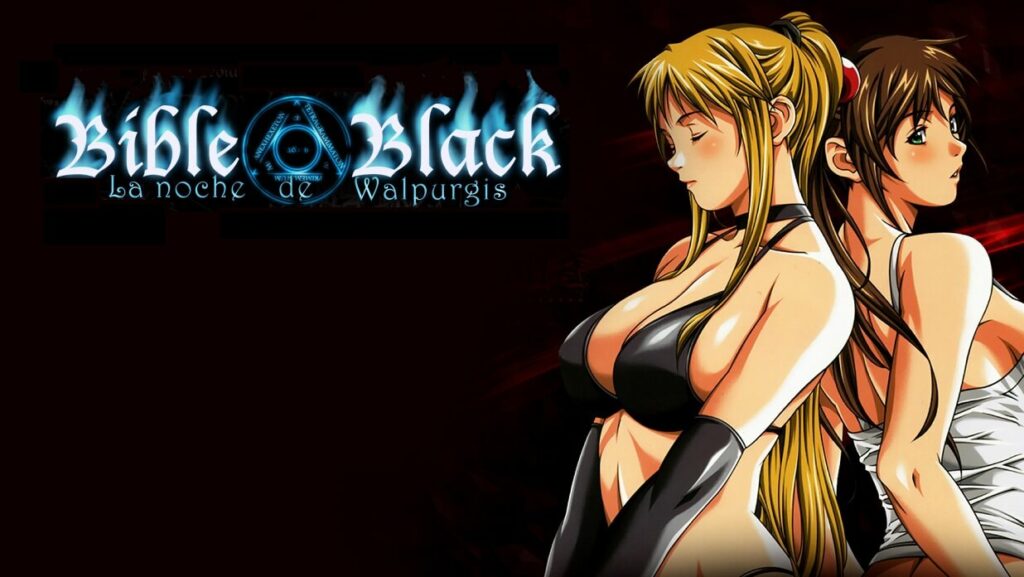 Bible Black is a famous erotic video game from the year 2000 that was turned into an anime.
Black magic, Satanism, rape, and devil possession are some of the topics that are talked about.
In the story, a student finds a book about black magic and uses it for his own, mostly twisted, purposes.
It goes without saying that this anime is not for people with weak stomachs or who aren't used to seeing the craziest sexual practices.
Bible Black will either make you scream in horror or make your woody more stiff than it ever wanted to be.