25 Best Futanari Hentai of All Time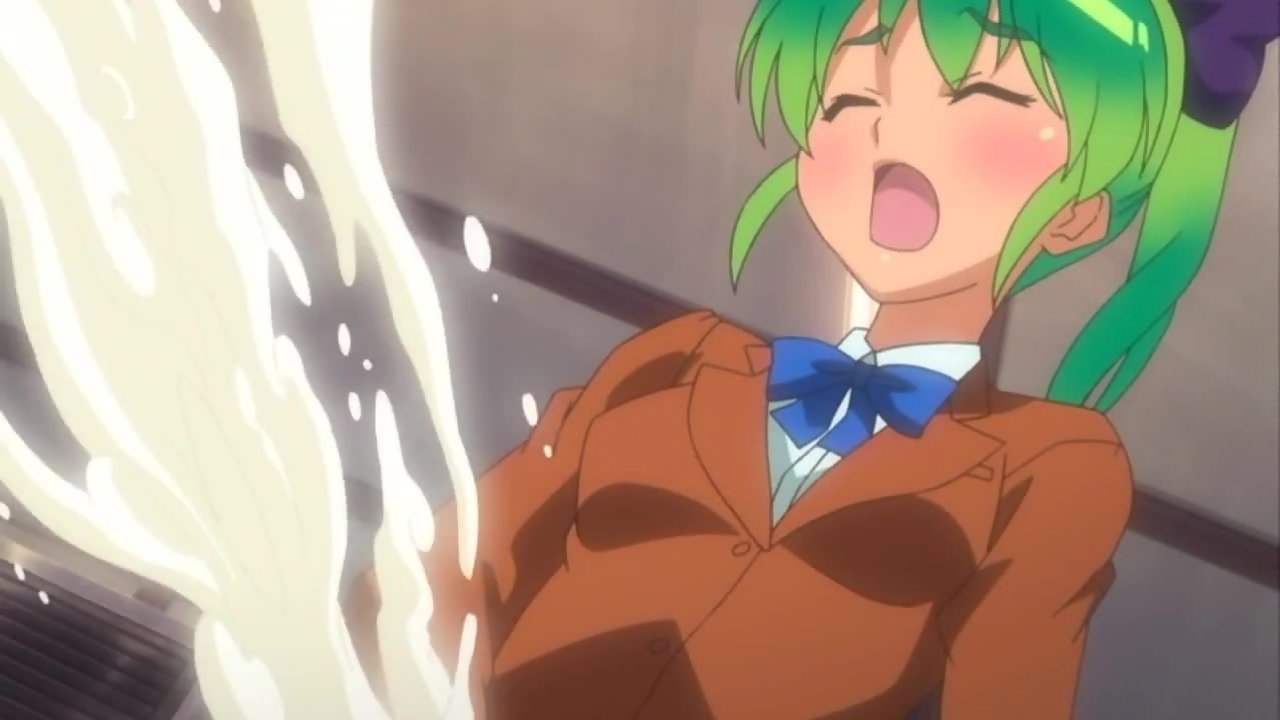 The Japanese word for hermaphroditism is "futanari," which is also used for "androgyny" in a broader sense.
Outside of Japan, the word is used to describe a type of eroge, manga, and anime that is generally explicit and has characters who show both essential sexual traits.
In today's language, it only refers to people who look like women but have both female and male genitalia, even though gonads aren't always present.
Also, the word is often shortened to futas, which is sometimes also used as a short name for the works themselves.
You might call it trap hentai, but the real name for this kind of order is futanari hentai. Futanari are women who have a little something extra down there.
These hentai show women with penises, who often also have their own private parts.
There are a lot of great futanari hentai movies with young women who have male private parts, either naturally or by mysterious means.
This summary should get you more interested in futanari hentai and maybe make you stop calling it trap hentai or trap anime.
25. Koakuma Kanojo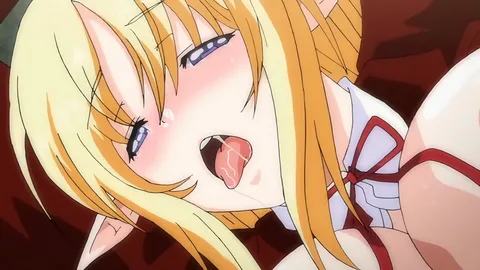 Someone said that anyone who watches a strange DVD will be cursed. Two different stories use the main idea of this hentai.
The first story is about Akuno Mika, a student who fell in love with a friend but couldn't tell her. She turns into a horny monster when she finds the DVD.
In the second story, Kana's friends ask her to watch the rumored DVD. She and her little sister Mei find out that the stories are true.
You should watch this great futanari hentai anime if you like girl-on-girl stuff with real action.
24. Mahou Shoujo Elena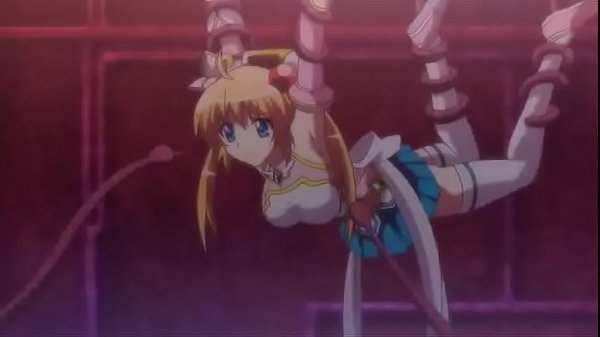 Elena turns into a magical girl to beat Zoid, a monster with limbs who abuses both women and girls.
She has been trying for a long time to save her sister by fighting these creatures with the help of a strange creature.
But it looks like her adventures are over because her hard fate has finally come.
Now, it affects both her sister and their mother, who has already passed away.
Elena might be able to fight for her family, but she might also give in to her sexual urges.
23. Youma Shoukan e Youkoso (Welcome to the Courtesans Palace of Mystics) — Episode 2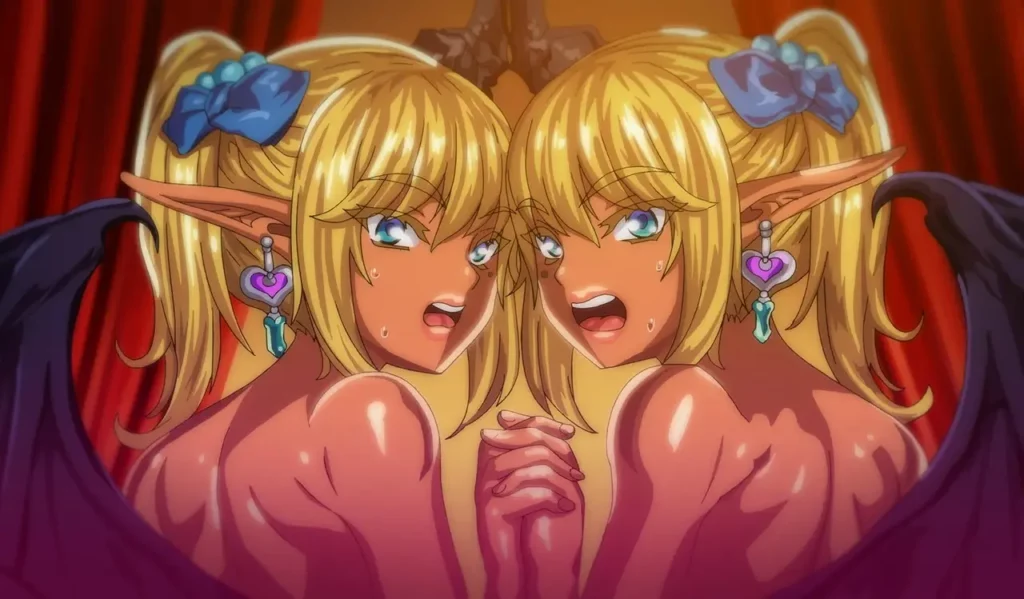 When the main character goes back to his home, the first person he sees is Maria Saint, who works as the receptionist at the Palazzo Delle Mystica Courtesans.
Kris and Nina, who are both futanari vampires, say hello to the main character when they finally meet.
Nina is a vampire, but in a past life, she was a princess. Futanari anime doesn't have a lot of FFM Threesome.
Well, sort of. Doesn't FFM still mean Female+Futanari+Male? Even though this happens often in futanari manga, it doesn't happen often in hentai.
Kris is at the bottom of the main s*x scene, Nina is at the top, and our main figure is at the top.
22. Nosewasure: Onna Kyoushi Chuuzenji Ayano no Inutsu na Kore kara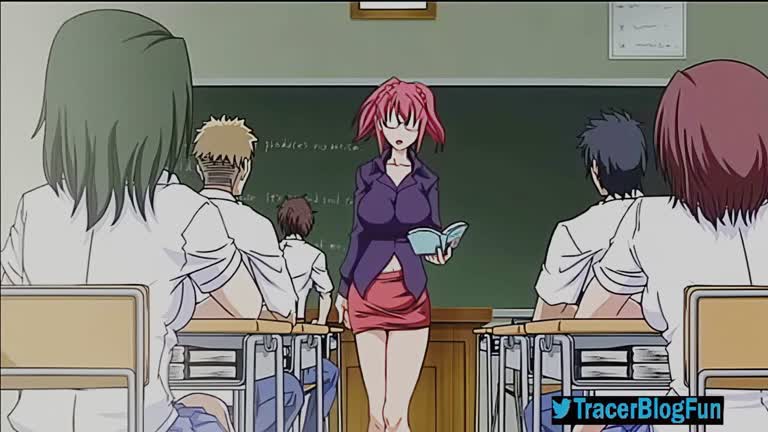 Ayano sensei fell in love with one of her students, and the two of them have had lesbian sex. This is not good enough for Ayano.
Ayano finds a picture of two women having sx… with a pnis in the trash. Ayano wants her own pnis, but Morizumi tells her that a guy has to cm in her 100 times before she can have one. Ayano agrees to this because she loves her student and wants to have sx often.
You might think of a futanari as someone who has a pnis from birth or gets one quickly in the anime.
The story is different with nosewasure. In both shows, there is a great story about a lesbian who dreams of having a pnis so she can give her girl more pleasure and joy.
21. Yvain's Rewards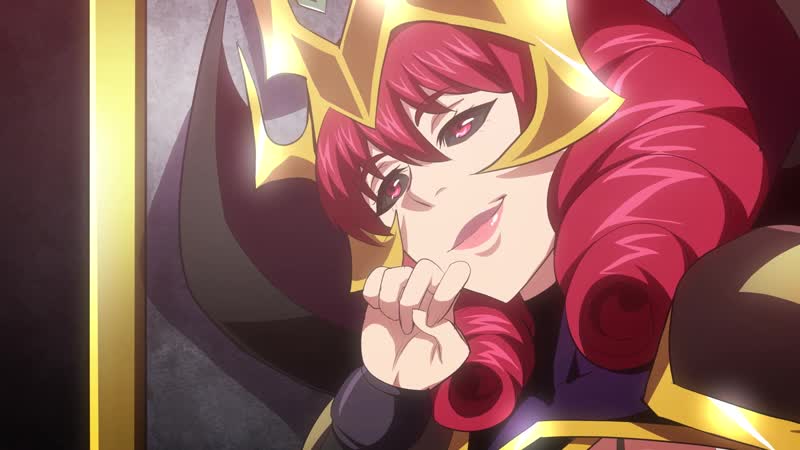 When Yvain gives Queen Alees the information she asked for, she gets a special prize. The horny husband of Queen Alees takes Yvain into her bedroom.
She makes fun of Yvain as they switch places until Queen Alees lets go of Yvain. Futanari sx is in Yvain's Reward, a cute independent hentai.
It takes a while to explain what is going on, but the animation is short, so there isn't much of a story.
You're here for the futanari sx, so why worry about anything else when the s*x is so great?!
20. Discode: IjouSeiai (Episodes: 3)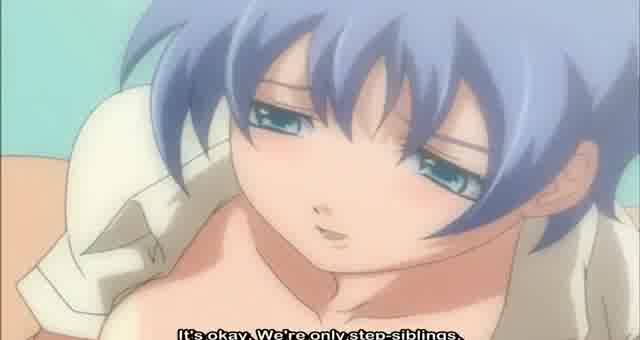 At the moment, Futaba is the main figure. This little kid is able to do both male and female things.
But the worst thing about this is that her needs have increased tenfold and she can't stop touching herself, even in class.
She will find comfort in her best friend, who will do everything she can to be with her.
19. Sakyubamisuto Story The Animation
In Sakyubamisuto Story the Animation, a young succubus who likes to stir things up will get the main job.
She is very bad and messed up, and she loves sex a lot.
All through the anime, she will screw a lot of young men who have given in to her charms and can't stay away from her after seeing her amazing body.
18. Beat Angel Escalayer (Episodes: 3)
SayukaKenji is the Earth's guardian, and she can change into her alter conscience Escalayer to protect the world from the Dielast's evil powers.
But in order to become Escalayer, she needs to reactivate her power source, the Doki Dynamo, which can only be done through sexual passion.
Previously, she did this through lesbian sex with her gynoid friend Madoka, but this isn't working as well anymore, so Madoka introduces Sayuka to the school playboy KyheiYanase, whose vast sexual experience will help Sayuka change.
17. Valkyrie Choukyou Semen Tank no Ikusa Otome 10-nin Shimai (Episodes: 2)
The Valkyries are in charge of keeping peace between the world of gods, the world of humans, and the world of the dead.
Harmony started to get worse, and one of the Valkyries was taken by a force that wanted to hurt them. In light of MBS Truth's sexual game.
16. STAR Jewel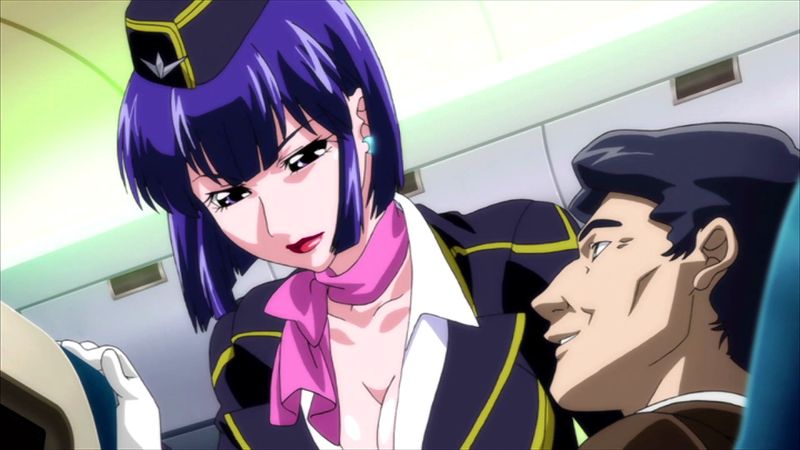 The powers of darkness and light are at war with each other. Those of light try to stop the goddesses of darkness from taking gems from innocent women and leaving the boxes empty.
The two kinds of goddesses have weapons to use in fight, but their most powerful weapons are their retractable penises. The only sure way to win is to make your opponent happy.
15. Asa karaZusshiri Milk Pot (Episodes: 2)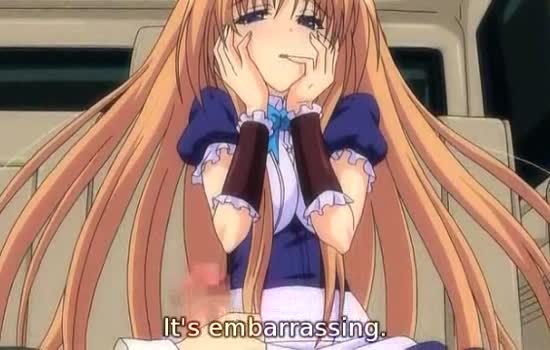 We follow the life of a futanari girl named YuukidouIori and the disgusting things she does to satisfy her wild sexual desires.
With the HarthNirdoujin game in mind.
14. Inda no HimekishiJanne (Episodes: 2)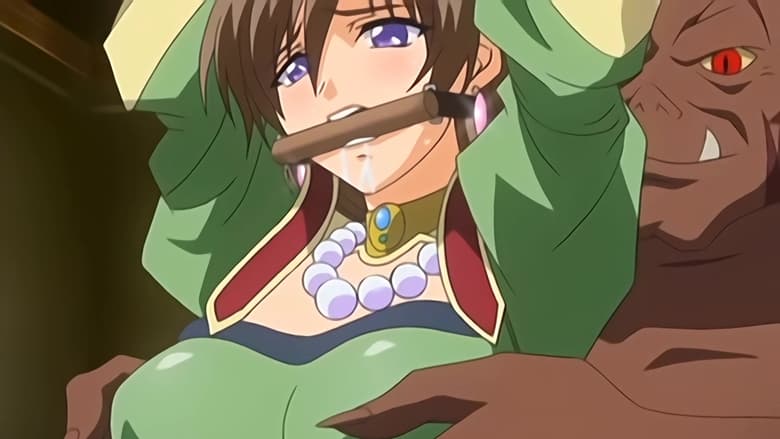 This is the story of Janne, a pretty lady who is also a brave competitor who goes above and beyond in her use of the sword and her magic.
She lives in a country that has been happy up until now, but is now being attacked by monsters.
She will then decide to fight against this threat, but her younger brother, Yuwa, will be caught by the opponent. Janne tries to keep going to protect her, but she gets caught.
From then on, she will have sexual experiences that will slowly change her body and mind.
13. Ochi Mono RPG Seikishi Luvilias 3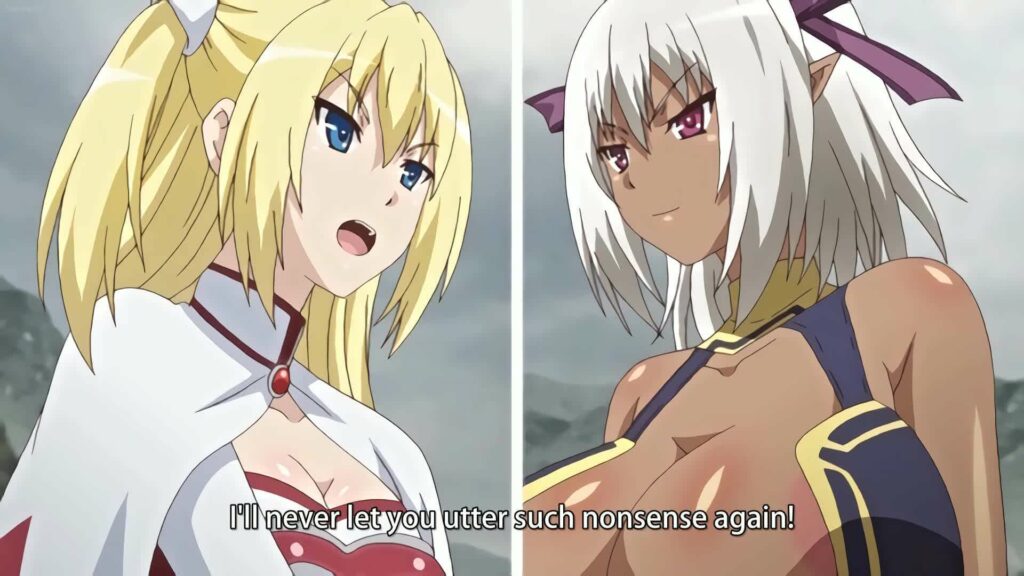 This specific futanari hentai anime has two parts. Tia and Luvilias are getting ready to fight each other in the first half.
There is a lot at stake, and Luvilias has already lost before. Even in this round, the result is the same: Tia pins Luvilias to the ground.
Luvilias is shocked to find out that Tia is a futanari, and she can't understand why a woman is abusing her.
In the second half, Ilis and Lifria are attacked by demons, who then try to get inside them. This gives the action a new taste.
14. Anejiru The Animation – Shirakawa Sanshimai ni Omakase (Episodes: 2)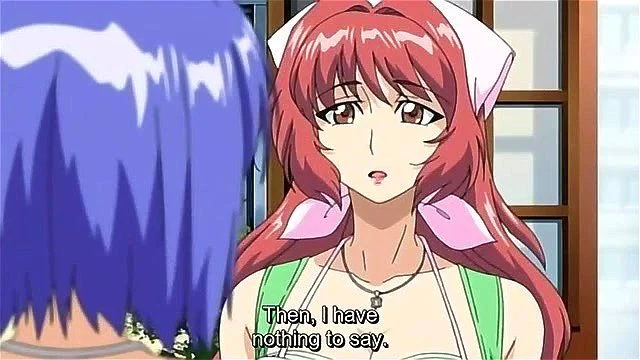 Shirakawa is in Japan. Most of Yu's time on Earth was spent with his grandparents. After that, he and his three stepsisters, Kyoko, Ryoko, and Anzu, moved.
Since he last saw them, they have turned into real women. Yu will find an enchanted jug in his room that his mom's friend brought back from another archaeological dig.
The box will let him do what he wants, so he will do things that are both very right and very wrong.
13. Double Duty Nurses (Episodes: 2)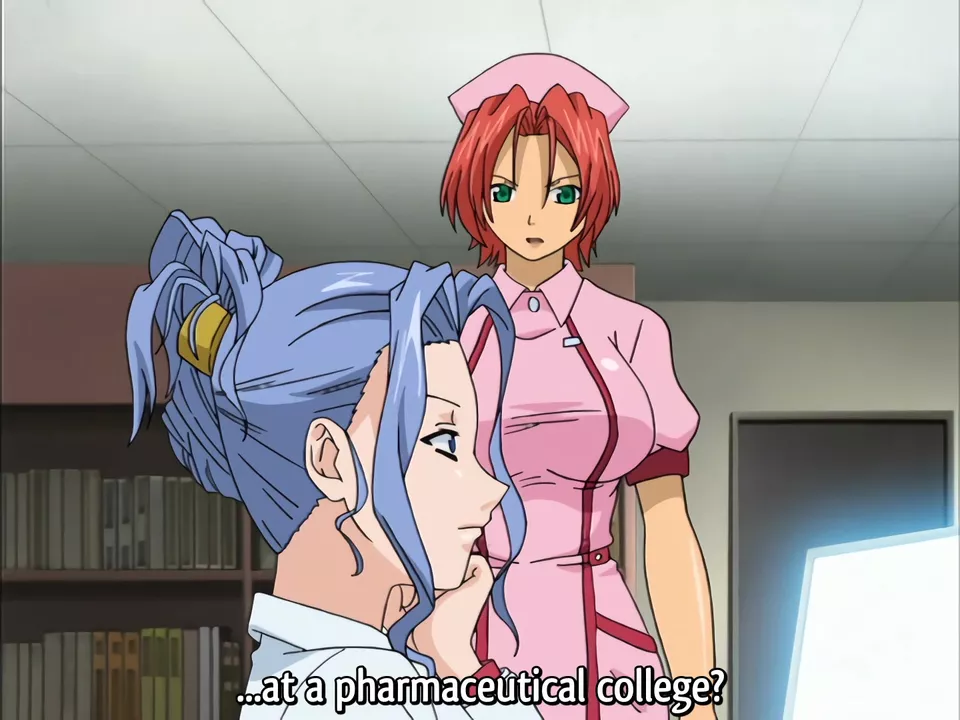 A female healer is making a drug that can increase the chances of a weak female or male being able to have children.
In any case, the real reason is that she is bisexual, but both of her sexual parts are weak and can't be used to have children.
So she makes that medicine in two forms, one for men (blue) and one for women (red). Anyhow, she should try it out first, just like she would with a new drug.
There is a point where her assistants become useful, and after that, she should break down every reaction in each subject, including her own. She should expect some interesting results.
12. Kohakuiro no Hunter
This futanari hentai anime is about a part of the world that hasn't been discovered yet.
The dream of every adventurer is to go to that unknown land and claim the fame for themselves.
Azul and Erika, our main figures, are in one of these groups.
11. Alignment You! You! The Animation (Episode: 2)
Oohara loves Takahashi, and Takahashi loves Oohara, but neither of them knows how the other feels about them yet.
Aside from that, Takahashi died. How can their love come to be now?
10. Succuba Mist Story: The Animation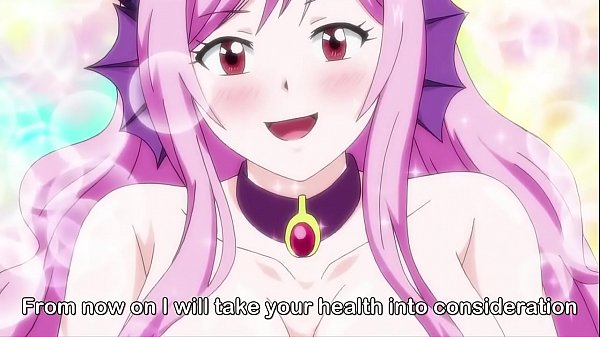 Fans of hentai anime shouldn't be surprised that the mix of succubus and futanari is so popular.
In this case, Lily is a very cute girl who likes a boy called Kaito. Lily may look like a girl who is easy to get along with, but when it comes to kissing, she is the one who takes the lead.
Kaito normally comes in last, but he doesn't mind. One day, Lily's sensei joins them in a three-way play in the middle of a very intense and hot practice.
It turns out that she is a succubus futanari just like Lily, and she plays with her right away.
9. Pandra the Animation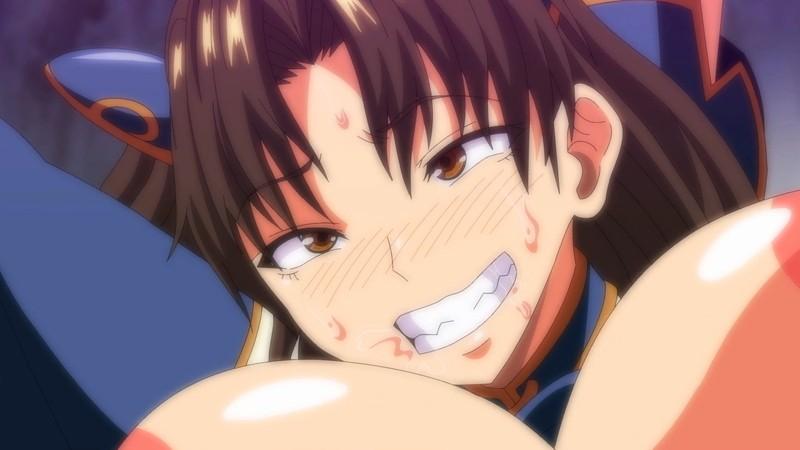 Shiro-chan opens the "Pandora Box" without understanding that it has something dangerous inside.
Later, she has to get mana from women, and the only way to do that is to make them have a very powerful s*xual experience.
She wants to protect her best friend Kuro-chan, but the monster inside her has other plans.
Will these women give in to their sexual urges all the time?
Or will their friendship be enough to beat the demon?
8. Residence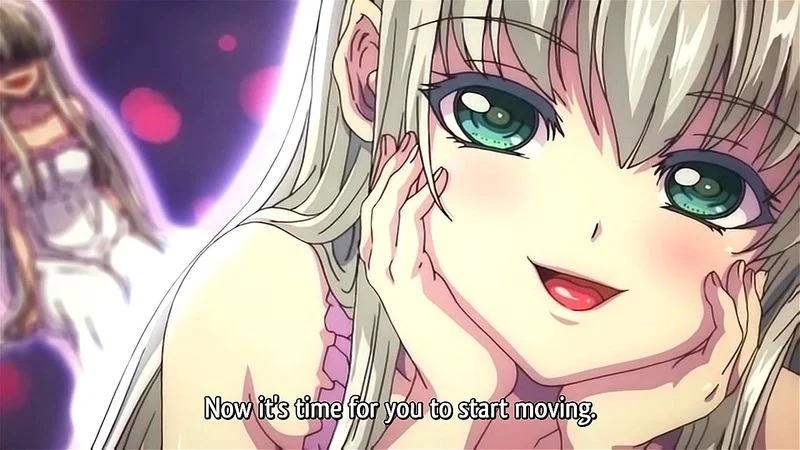 Have you ever thought about a place that will make you a girl? Well, this futanari hentai anime takes that idea and makes it real.
But who would voluntarily go to such a house if they didn't have something else to gain?
Because of this, people have been saying that the strange place is home to a large treasure.
This is enough to get a young man into the house, where he is changed into a woman right away.
But he couldn't have known that he wouldn't be alone in that situation and would learn for the first time what it's like to be a woman.
7. Bible Black (Episodes: 6)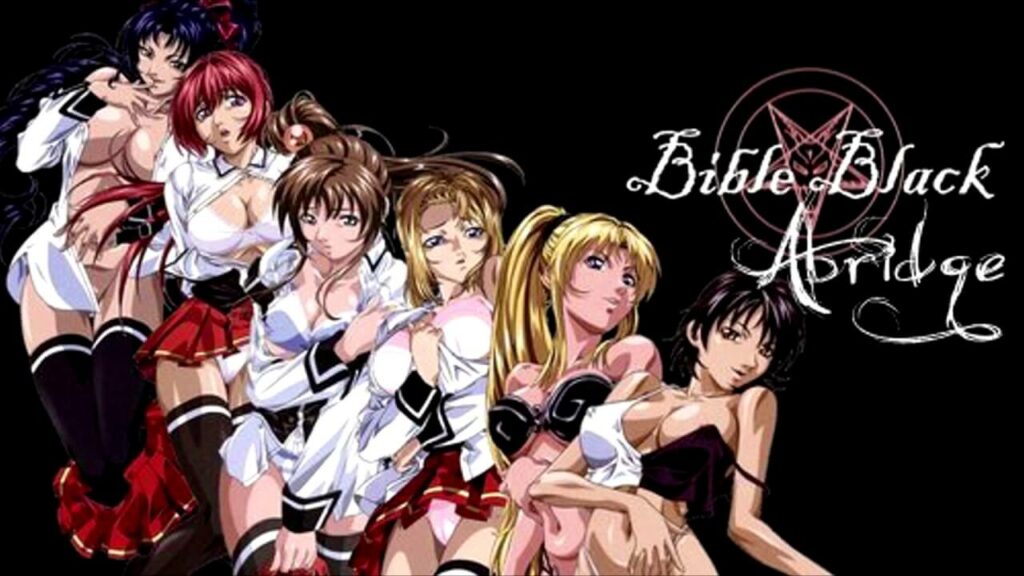 Minase, a student in middle school, found a book of magic in a separate room at his school.
He started practicing dark magic, which has powerful sexual effects that helped him and some of his friends.
Minase, who was charmed, used the skill more and more, but he didn't know about the problems that would come up.
The book's origins were eventually found out, and so was the story of what happened twelve years ago on Walpurgis Eve, when evil is at its strongest.
After Minase wakes up, he fights to get himself out of the mess he had made for himself.
6. Oni ChiChi – Refresh (Episodes: 4)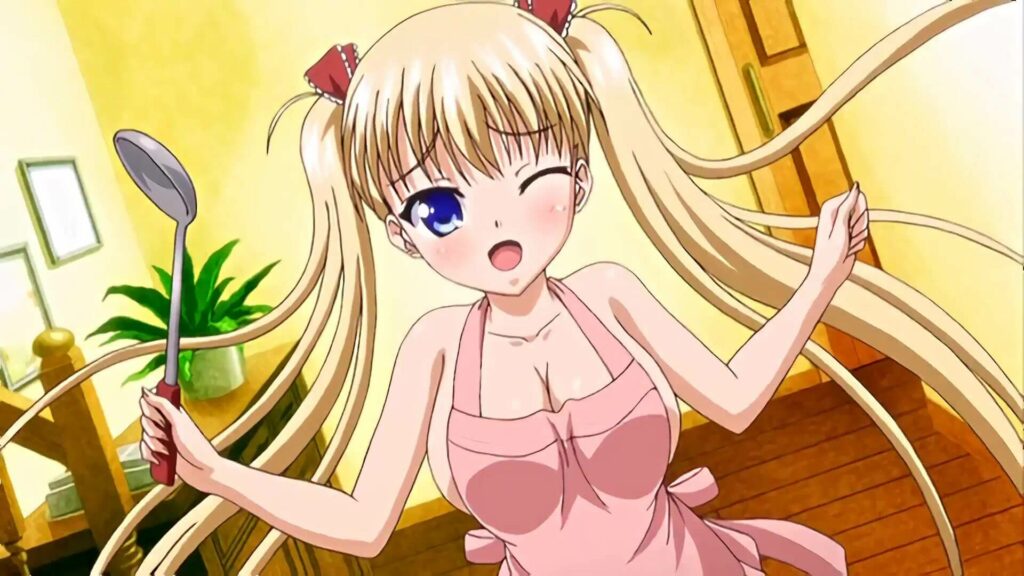 Their father took Airi, Sana, and them to the beach. But what was meant to be a normal family trip turned into an ecchi fest very quickly.
As Sana disappears, Airi is taken and tied up with her hands in the air. A guy who is much stronger than her makes her get on him.
This Ecchi behavior is also written down, which makes Airi feel even hotter. After he touched Airi all over, he showed her a futanari.
It's clear right away that Airi's problems aren't over, and now she has to make this stranger happy.
5. Little Devil Girlfriend The Animation
Little Devil Girlfriend has both futanari action and some juicy succubus foreplay to get things started.
It all starts with a cursed DVD, which is said to bring bad luck to anyone who watches it.
Because of that curse, a girl named Mika turns into a succubus, which makes her do some very bad things with her crush.
In a later part of the story, a girl named Kana gives in to group pressure and watches the DVD. This makes her a futanari.
Even though her sister tries to help her, they quickly end up in a very ecchy situation, and their lust takes over.
4. TSF Monogatari
What would a list of futanari hentai anime be without Monogatari?
This is one of the best-selling books that has been on the market for a long time.
The story is about a boy named Takumi who has a disease that will kill him soon. He has no other choice, so he chooses to take part in a very strange experiment.
Even though it helped him get better from a disease that would have killed him, the experiment turned Takumi into a girl.
This makes his friends act very differently around him. They get excited when they see Takumi, and he has to meet their ecchi needs.
3. Futa-bu! (Episodes: 2)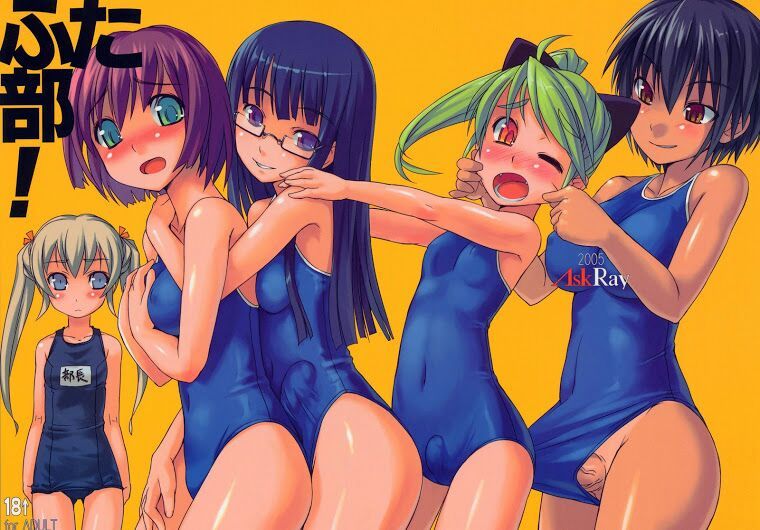 NiimuraAkane is a normal high school student who wants to join a club. Her curiosity will lead her to the Futa Club, where she will find a terrible secret.
The Futa Club is made up of four futanari high school girls: Aihara Ai, Asakura Mao, Itou Aya, and Oohashi Sumika.
At that point, NiimuraAkane's daily life begins. She joined a club like no other.
2. Shinsei Futanari Idol: Dekatama Kei!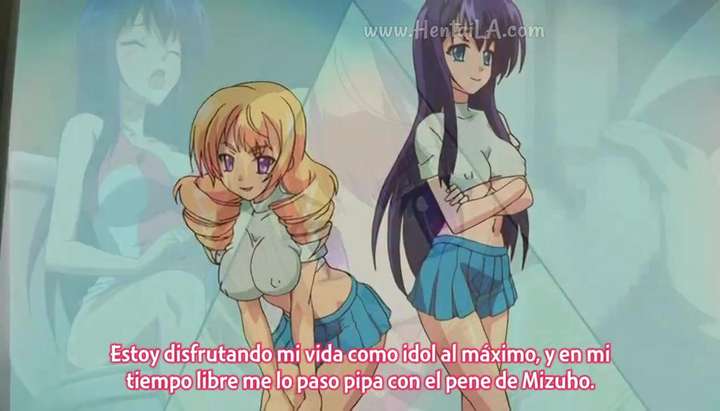 Fans of anime love idols more than anything else. But what if we gave these stars a new twist? The gods we're talking about are called futanari.
The two of them, Riko and Mizuho, are shown in this hentai. Fans really like them, and they will do anything to meet their needs.
Their shenanigans aren't always limited to singing and dancing on stage.
They know how to do everything an ecchi can do and will even stroke each other if it will make them more popular with their fans.
1. Uchuu Kaizoku Sara (Episode: 4)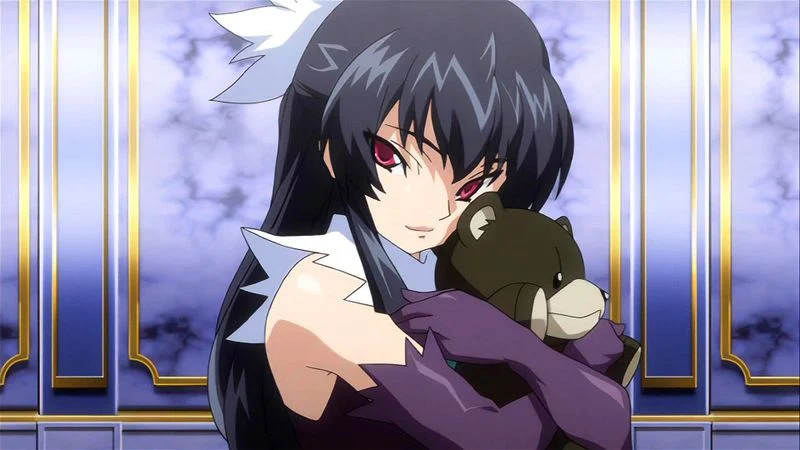 Sarah Scorpion is a privateer knight who is feared by everyone in a war-torn galactic realm.
Sarah has to catch Sylia von Bernstein, another knight, for BlankenheimKoushaku, a spoiled blue-blood.
This is how the story begins. Sometime after this strategic goal was reached, this former boss caught and killed him.
So, she joins Sylia as a sex slave, and the evil twins Cecil and Karin von Gielen prepare them both.