45 Hottest Japanese Pornstars of All Time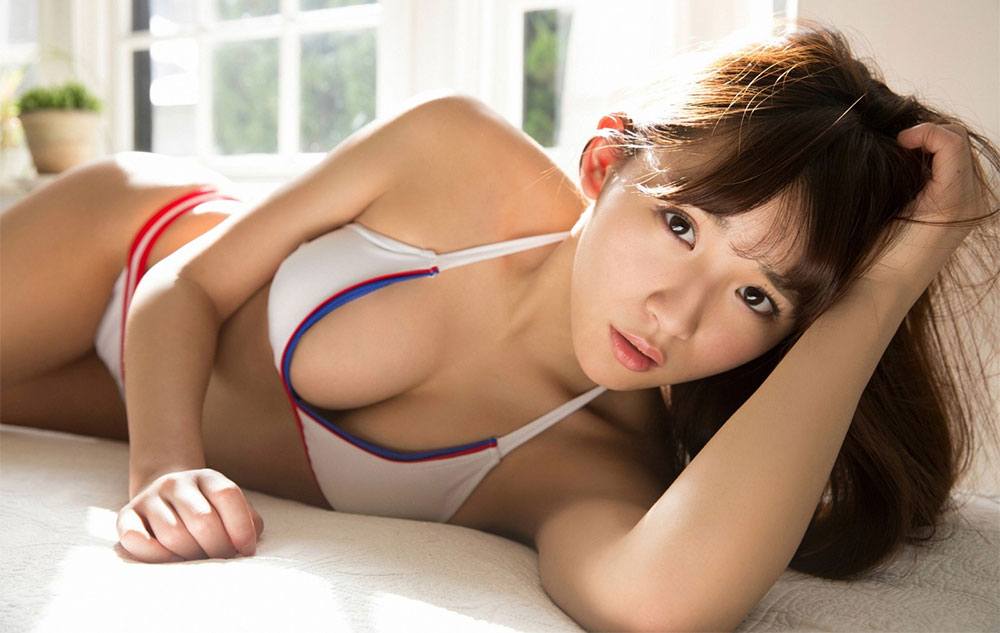 If you don't agree with me, you need to watch more Japanese porn if you don't think Japanese pornstars are fucking hot.
From what I've seen so far, and trust me when I say I've seen a lot of porn movies, I can say that the girls in the east have the cutest faces, the best bodies, and the most beautiful breasts in the world.
Almost all of the girls have very soft, mostly natural breasts, which is not something you see much of in western porn.
There are pornstars of all ages working in the JAV business. There are teen girls, older babes, and sexy MILFs, and all of them are eager to fulfill your sexual fantasies.
But most of the porn there is blocked, so most of the time you'll see pixelated pussies. However, it's easy to find uncensored porn if you look for it.
If you haven't watched Japanese porn yet, we'll list some of the hottest Japanese pornstars right now to help you get started.
People love watching these JAV idols suck and fuck because they are some of the hottest and most famous, not just in Japan but also in the west.
If you watch the porn with these Japanese babes, you will definitely change your mind about which girls are the hottest.
45. Hana Haruna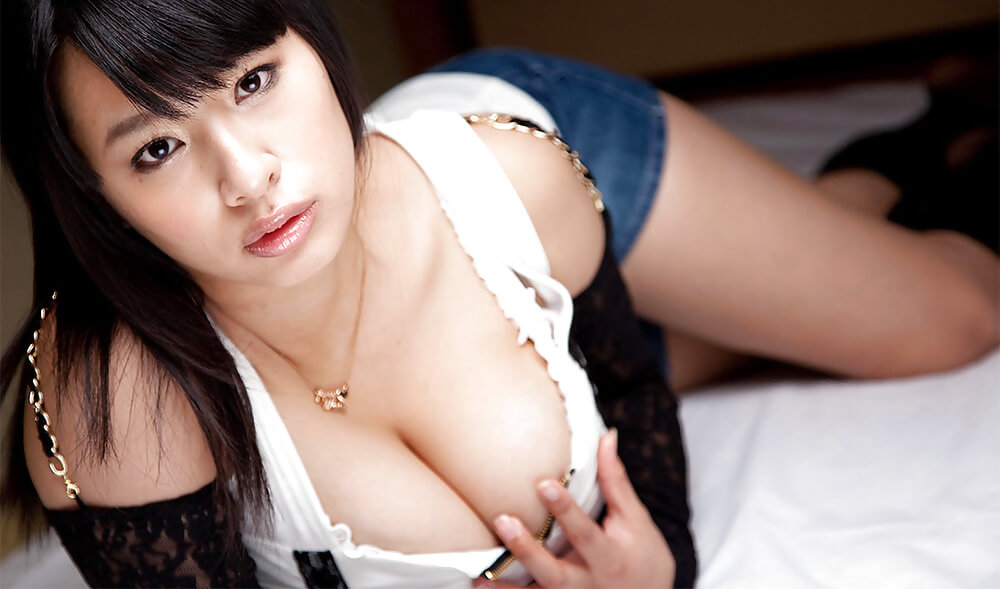 Hana Haruna looks like the girl next door, but she has a huge pussy and breasts that are almost as big as your head.
She is both beautiful and curvy, and her big natural boobies are just what people need to make them scratch their balls and wish for a sucking.
This cutie is only 5'4″ tall, but she has a very dirty mind. She can suck, fuck, and ride a cock like an Olympic athlete, and she deserves to shake her fat behind for everyone to see in this list of the best Japanese pornstars.
44. Maria Nagai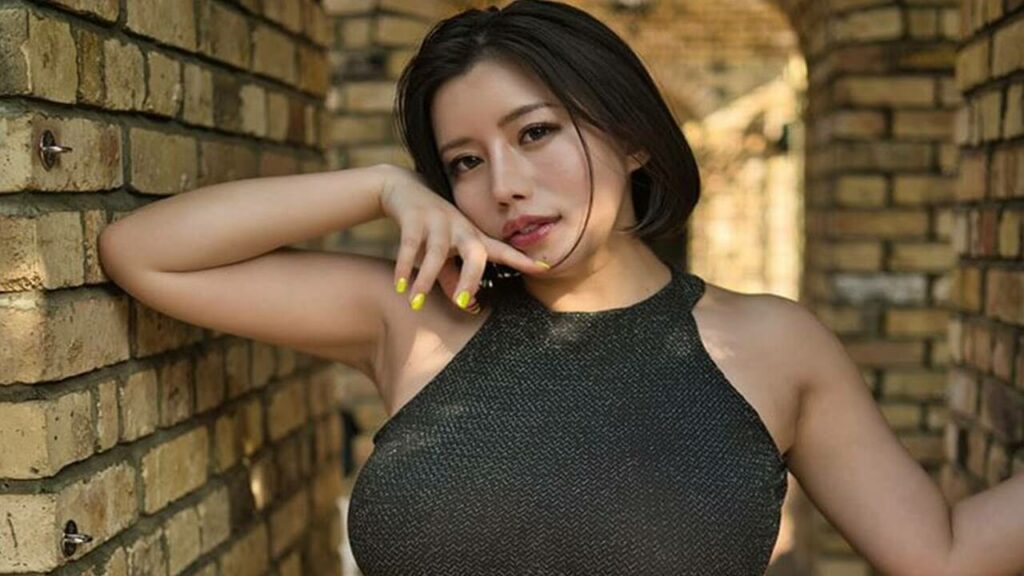 You can tell Maria Nagai is a great seductress even if you've never seen her. Her name sounds like what a naturalist would call a snake, and she is the most dangerous when it comes to seducing men and getting them to do what she wants.
She might be the cutest and most beautiful girl on this list, and her eyes are great for the bedroom. Sweet Maria is a bit on the plump side and has the right amount of filling.
Her breasts are by far her best feature, and they make her look like she has a hunchback. These breasts are perfectly shaped and juicy, and they look great with her perky bottom and well-groomed pussy.
Maria sure knows how to cry when she has a good dick in her pussy, and she's a great lay any day of the week.
43. Aoi Kururugi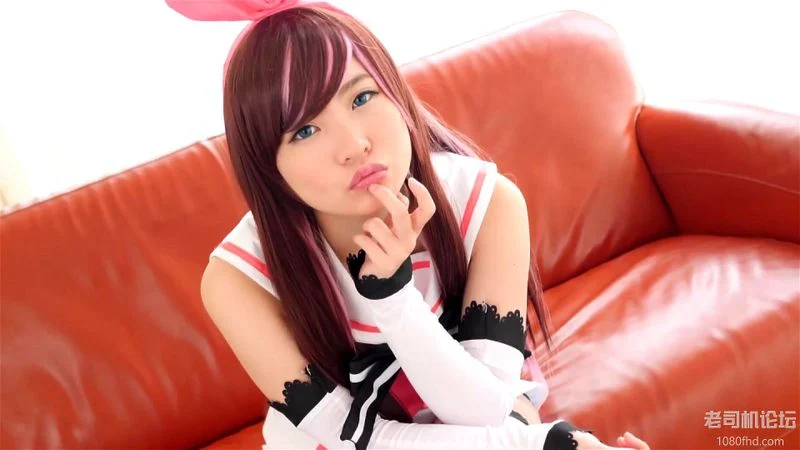 Aoi is your average Japanese girl. That means she's small enough for you to consider putting peanut butter on her and eating her.
She's also very cute and hot, but she looks too young.
Aoi Kururugi is actually an adult, and she has never missed a chance to prove it by sucking as many dicks as she can get her hands on and riding them hard to the promised land.
She's almost flat-chested, tight-assed, tall, and too cool to describe in less than 20 pages!
42. Minori Hatsune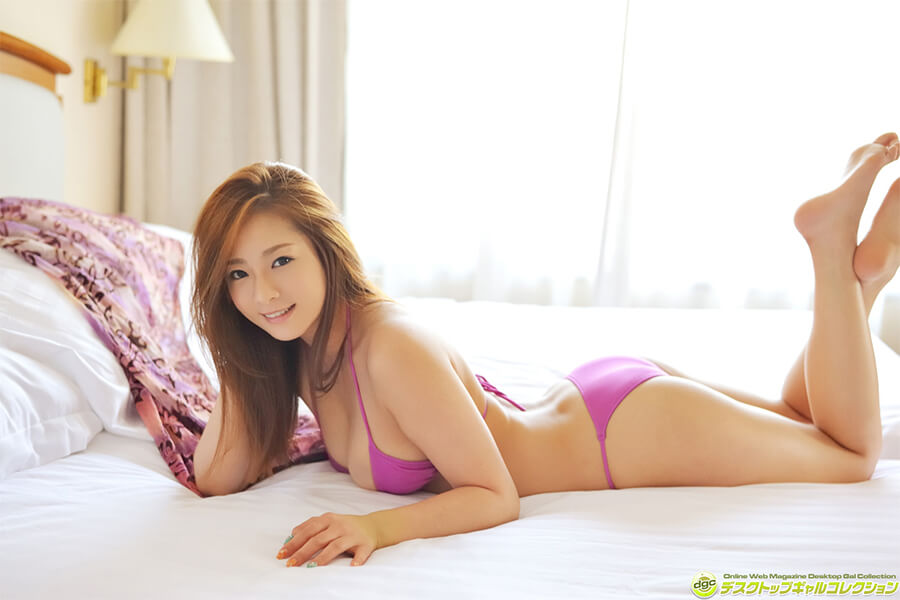 Just put Minori Hatsune on a ballot, and we'll vote for her as the sexiest woman living. On the condition that she sits on our faces for a day and a half, of course.
But, really, this JAV girl is all kinds of hot. She's so cute that she could be on the front of a cereal box, and she's covered in candy.
Her bottom is soft like freshly baked bread, and there's enough hair on her pussy to make you think about plaiting it.
She has boobies that are great for putting in your mouth and chewing on, and it seems like she loves hard cock in her more than some people love hot coffee on a cold November morning.
41. Erika Kitagawa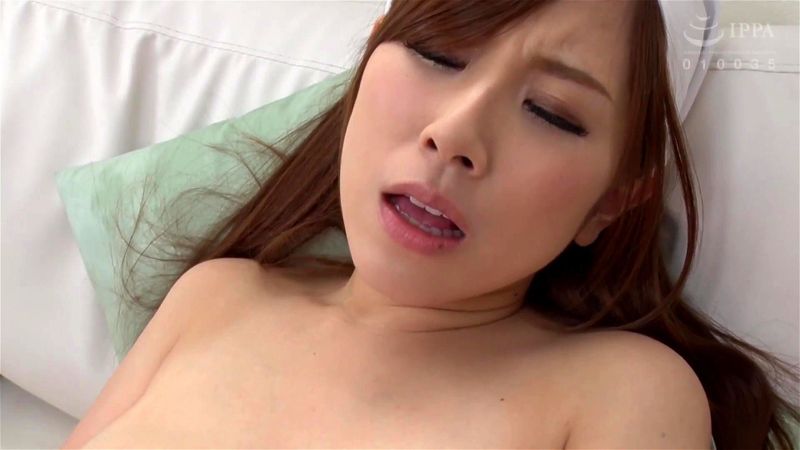 This JAV actress fits the descriptions of pretty, small, amazing, and very sexy to a T! She looks like a high school student, but she's been on top of more hard cocks than there are words in a Physics textbook.
Erika is a young lady with brown hair, bow legs, and a bottom she likes to shake in your face.
She enjoys both dick and pussy, and she can bounce on a cock so hard that it could break her hip bone.
40. Marina Shiraishi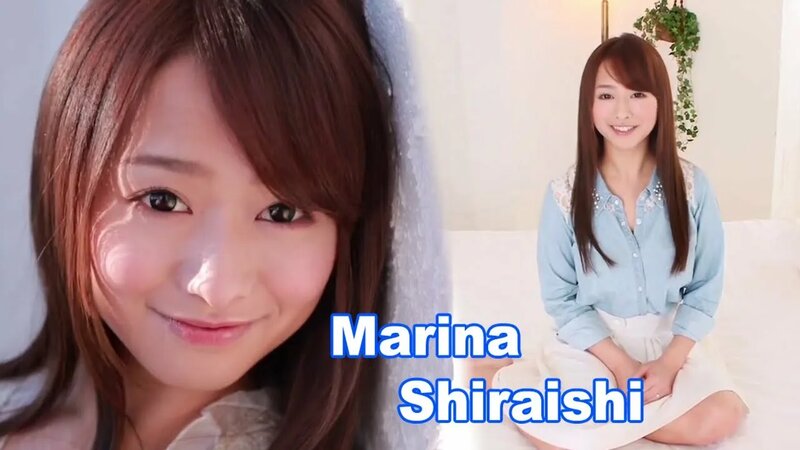 Marina Shiraishi is so soft and curvy that we're willing to bet that fucking her would be like fucking a wet, warm, and moaning pillow.
She has a smile that would make anyone want to kill her, medium-sized pecs, and a bottom that could be mistaken for a beach ball.
Her moans will probably empty your sacks, and her "fuck-me-silly" eyes might drive you a little crazy. Make it rain and catch this top MILF actress in action!
39. Yuu Shinoda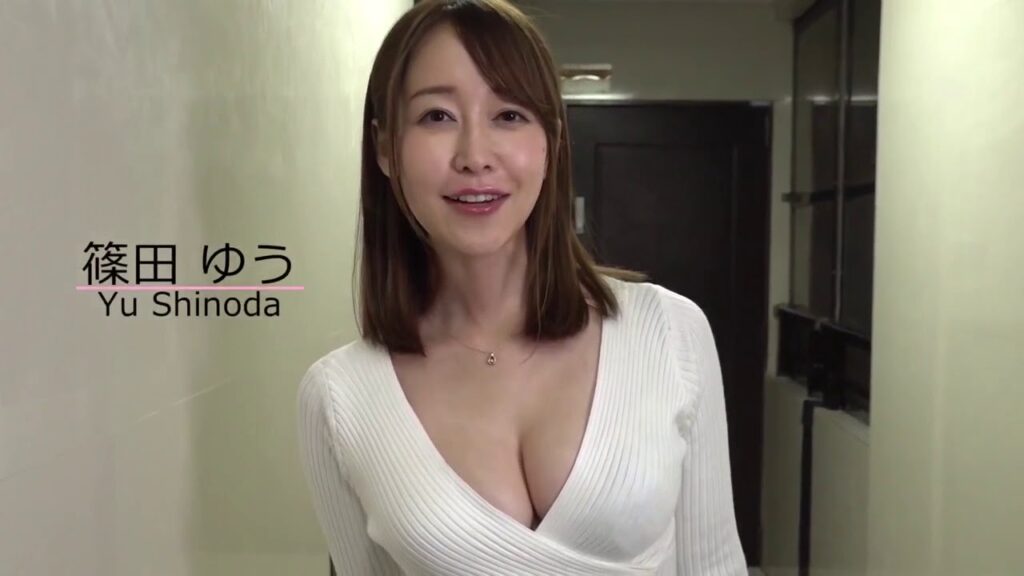 Yuu Shinoda is very short. She is only 5 feet and 1 inch tall. She's a real slut and has been in the game long enough to know what makes you go off like a rocket.
She looks like a typical Japanese actress, but her booty is bigger and better than most. It is soft and curvy enough to fool a cardinal.
It has a tight asshole that most people would give an arm to finger and a hairy pussy that looks soft enough to eat like pudding. Meet her and your cumming fever will go away!
38. Asahi Mizuno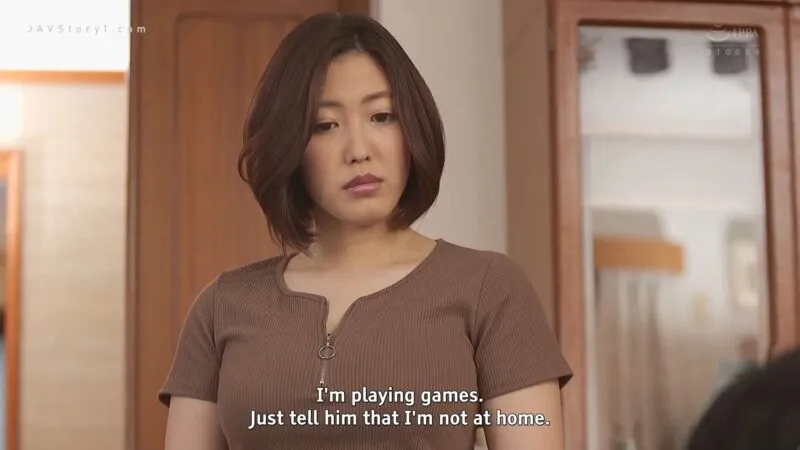 Asahi Mizuno is made for sex, and we're talking about serious business here. As a Japanese actress, she's very tall and has a full, round booty.
She also has a beautiful face and medium-sized breasts that always stand at attention.
She knows how to do her job, loves to do it from the back, and acts on screen as if an Oscar is waiting for her at the end of it all.
37. Kurea Hasumi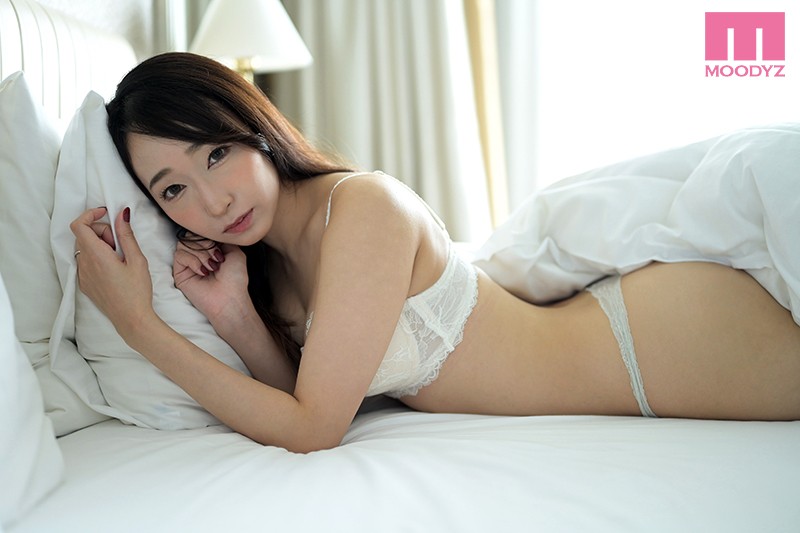 The first girl and the first pretty AV star! Her name is Kurea Hasumi, but you might also know her as Hasumi Kurea or Hasumi Claire.
It's not always easy to write down Japanese names, but we'll give you as many options as we can so you can find their porn videos quickly.
And when you find Hasumi, you'll know you're in the right place because of her beautiful eyes and big tits. Even though her tits aren't real, you'll find it easy to fall in love with her. Kurea was born in 1991, so we should soon see her in MILF.
But until then, you can watch her exciting scenes where she can make a guy poop three times in her mouth in ten minutes, or her very private lesbian action that quickly turns into a wild threesome.
Hasumi Kurea is also a J-Pop singer and, without a doubt, one of the hottest Japanese pornstars right now.
36. Miki Sato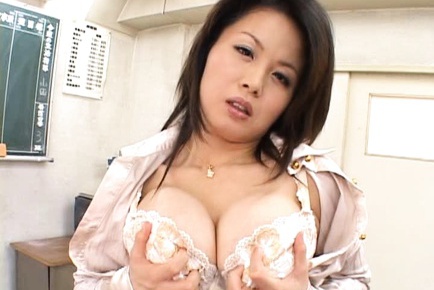 Miki Sato is a Japanese actor who was born in Kanagawa on July 28, 1979.
When she bounces on a hard dick, it's fun to watch her juicy breasts and big butts.
She started working in the field in 1999 and is still there.
35. Kirara Asuka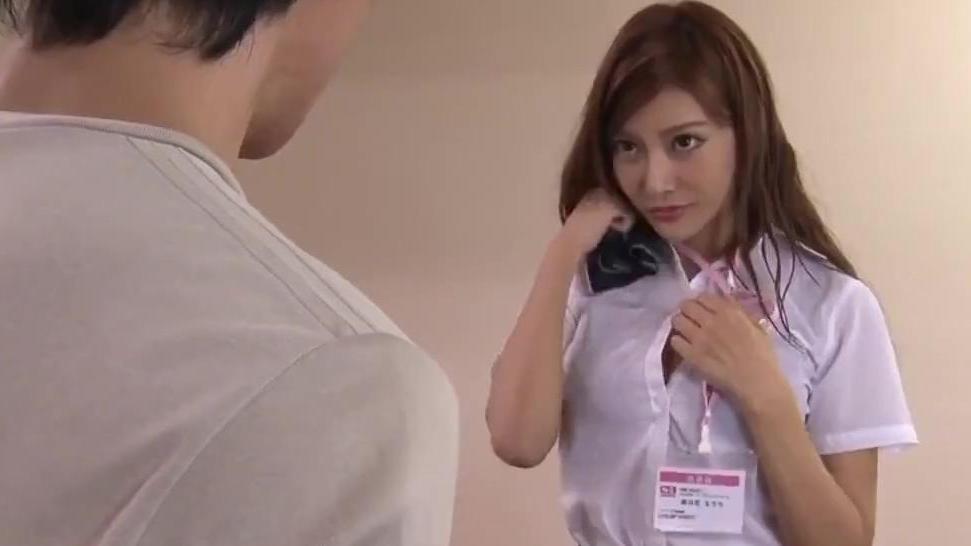 Kirara Asuka has a name that is easy to say and sounds nice. She is also a well-known actress and singer, as well as a very talented XXX star.
Her small body has big 35DDD breasts, a 33-inch ass, and a 25-inch waist. Kirara loves to take off her clothes, and we're all happy to see what she looks like in her birthday suit.
Most people agree that this girl is one of the best pornstars in the world. She is going places and has already been there, and we're not talking about from one erected cock to the next.
34. Miho Ichiki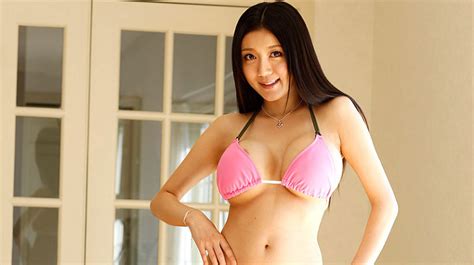 There is only one naughty Asian girl with three names. We'll call her Miho Ichiki, but you can call her a busty Japanese actress who can't get enough.
When she was 19, she went to a softcore show for the first time. She started jumping on big cocks in hardcore actions not long after that, and she hasn't stopped since.
She is definitely one of the most famous Asian pornstars, and her big fake tits are a big reason why she has a lot of fans in Japan.
Japanese girls are known for having hairy buttocks, but Miho keeps only a small bush of hair above her clit, which makes her even sexier.
Miho Ichiki deserves more attention when she starts to squirt.
33. Ameri Ichinose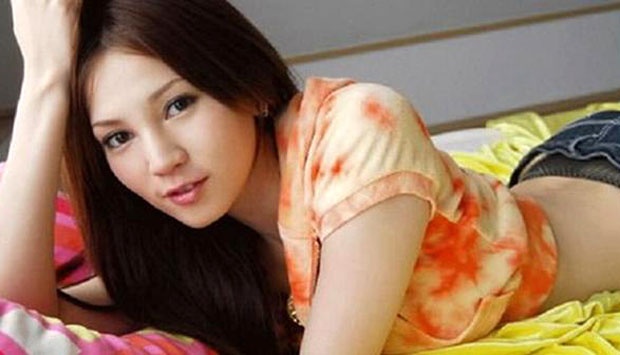 Ameri Ichinose, who is tall, is the next actress we have for you. The pornstar began working in 2006 and did so until 2013. She has now left work.
The Japanese model is 32 years old and comes from Kanagawa. Ameri came into the world on September 16, 1987.
Her breasts are bigger, and both her eyes and hair are brown.
32. Reiko Kobayakawa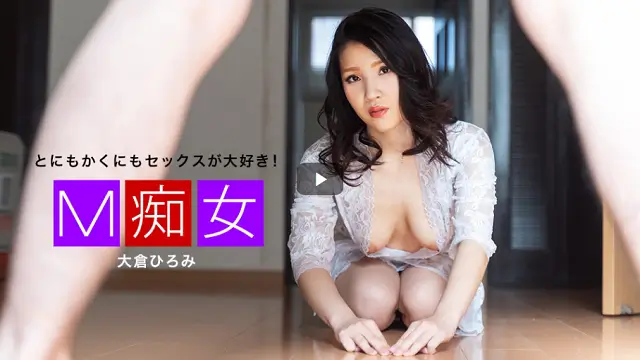 Reiko is a one-of-a-kind girl. She's busty, and her breasts are big and sharp, so they could hurt someone who wasn't careful.
Reiko Kobayakawa is a very pretty babe who loves to squat over a dick and moan her lungs out.
She has been in so many XXX movies that they make your cock hurt, and she has a huge fan base, which isn't too surprising since she has a body that a goddess might want.
Want to get your poop out with enough force to move the moon out of its orbit?
Then watch hot Reiko do her thing or see what these thick, curvy sluts can do.
31. Asa Akira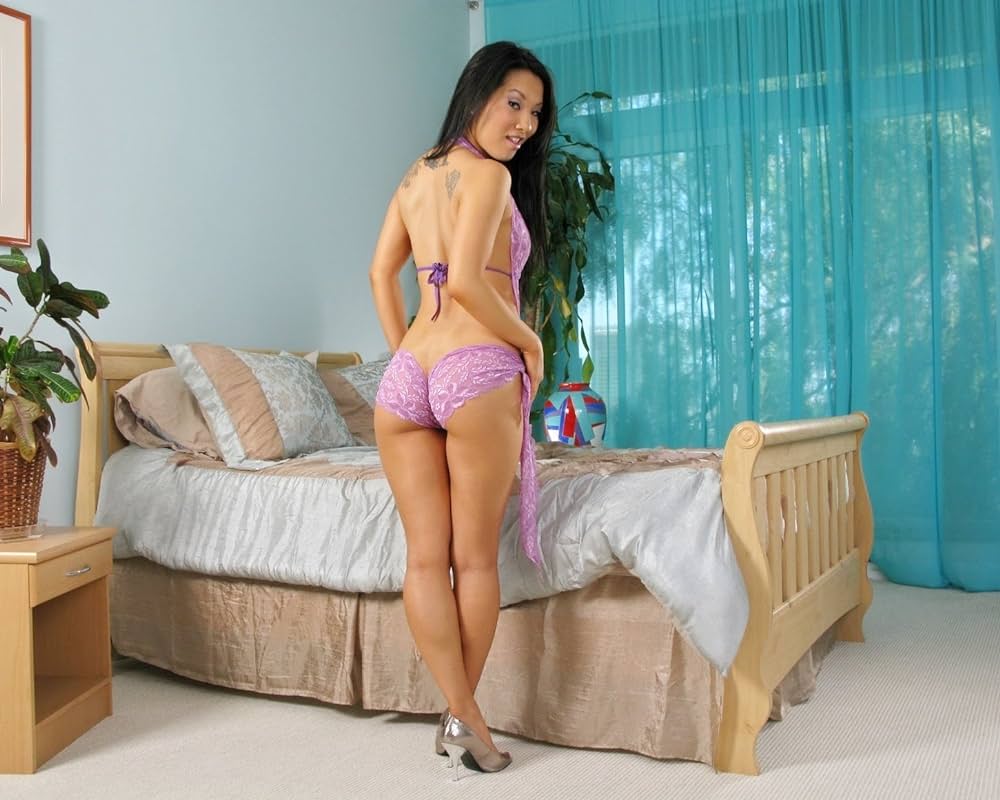 Asa Akira, a Japanese porn legend, would not be on the list if it were full. Even though she has already retired, you can still watch this Asian MILF fuck the biggest dicks in porn for the most popular porn movies in hundreds of porn movies.
We should definitely talk about the scenes in Brazzers or Evil Angel where she didn't think twice about putting a big black cock in her tight asshole.
Asa Akira was one of the first Japanese actresses to get known in the adult business in the West.
And now that she's a hot MILF, you can still look at her perfect body in home movies she makes for her fans.
30. Rie Tachikawa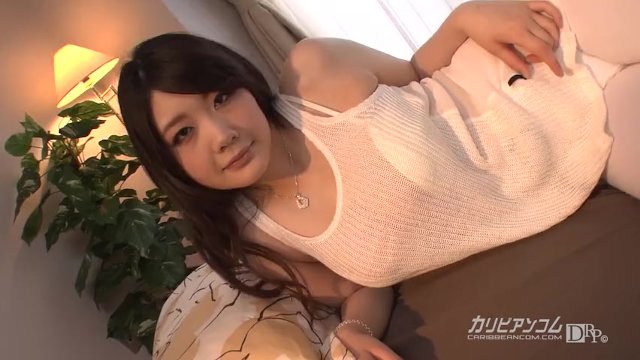 Rie Tachikawa is a curvy Japanese actress with big tits, a hot ass, and a smile that will make you want to die.
At the young age of 28, she has the right body for a MILF part.
When she fucks, her tits hang down and hit each other, which makes it very hot to watch her.
There are a lot of adult movies with Rie in them that you can find on the internet.
Some of her work can be bought on Blu-ray discs for a higher price.
I have a feeling that this pretty girl will soon be a winner in the MILF category.
Check her out if you want to see a girl who will soon turn into a hot MILF you'll dream about fucking.
29. Tsukasa Aoi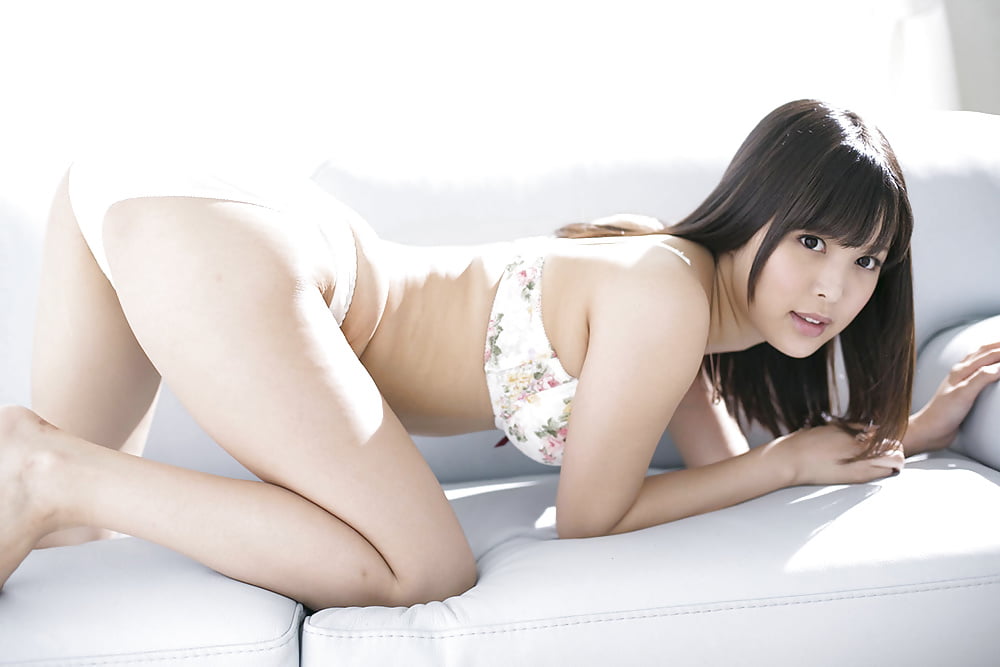 For good reason, this hottie is always asked to play schoolgirls. She's small and has an innocent face.
She's sweet and strong, and she's so small that you worry one day her cunt could get stuck on a long cock whose tip will come out of her nose.
Tsukasa is the most beautiful and kind of all of them, and her tiny bubble butt is just the thing to poke into on cold winter mornings to keep warm.
She is only 29, but she has gotten more cum out of cocks and slits than most of the other girls in her field.
28. Mayuki Ito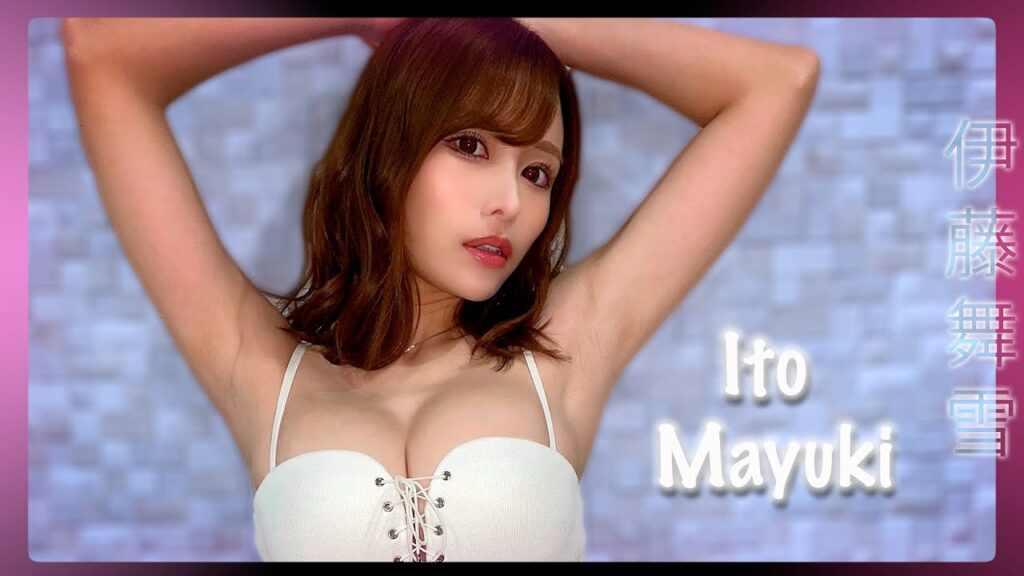 Big eyes, big tits, and a big desire to get serious. That is Mayuki Ito, a pretty girl who is now at her best.
When you look at this hot girl, you can see that the Japanese pussies are no longer hairy. But loud orgasms are always there.
We should say again how big her breasts are. The F cup is real, just like her wet cunt at the end of the day.
She made her first movie in 2017 when she was 20 years old. Since then, she has been in hundreds of movies.
If we look at her Twitter, we can see her lovely smile all over the place. But all the attention is on her big breasts, even though she is never naked in her Twitter photos.
Still, this hot Japanese actress is worth watching.
27. Maria Ozawa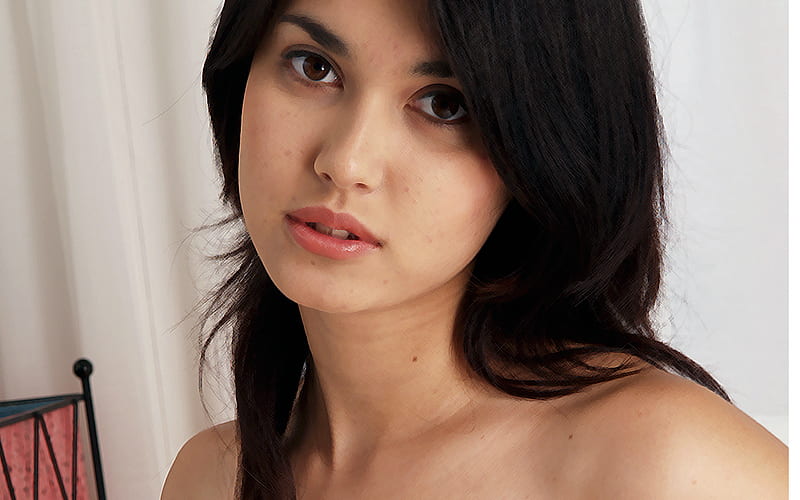 Maria Ozawa is a Japanese pornstar who looks like a girl next door. A girl who lives next door that you would like to fuck when you are home alone.
This beautiful Japanese woman is 35 years old, but that doesn't mean she's done with life.
She's still a hottie you'd want to meet on your own. Maria Ozawa's tits are small and round, and they have hot pink nipples.
I paid a little more attention to her vids and saw that she has a piercing on her tongue, which is very hot.
You can tell from Maria's movies that she loves getting fucked in the pussy. In her films, she is very sensual, and you can feel that when you see her.
Many people like to watch porn where the women are real and look like hot girls they see in real life.
If this describes you, Maria is the kind of woman you should spend your dirty nights with.
Would you put her at the top of your list of the best jav stars?
26. Rara Anzai (Shion Utsunomiya)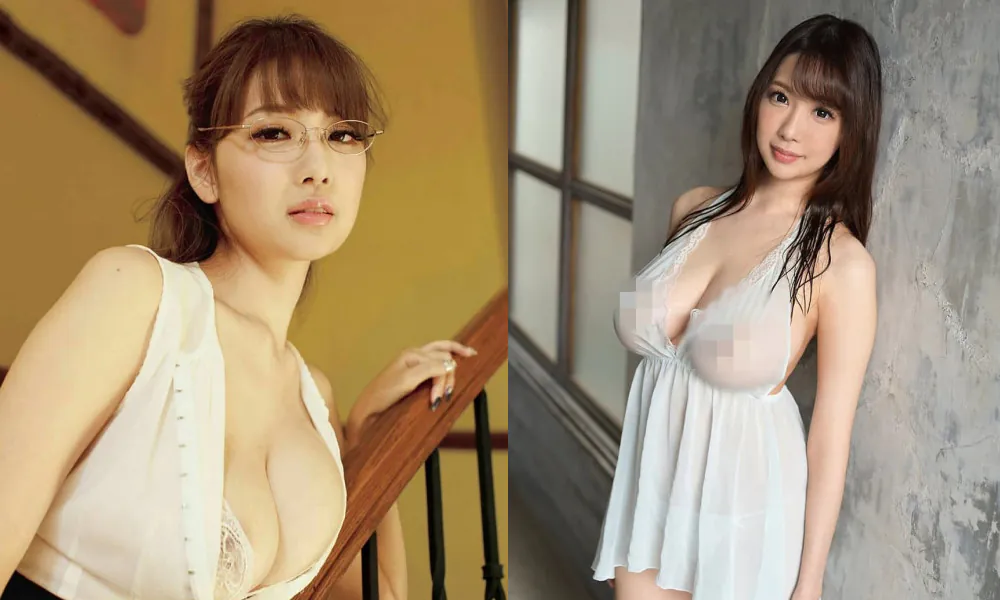 People often say that Rara Anzai, also known as Shion Utsunomiya, looks like an angel. We agree, which is why we think of her as one of the best Japanese pornstars.
From her dark hair to her tasty toes, she's the perfect babe. She is the only angel we know who rides a horse like she's going to see the queen right away.
Rara has a bubble booty that we want to slap and huge natural jugs that men try to tit-fuck to jelly all the time. We have no reason to blame them!
25. Hibiki Otsuki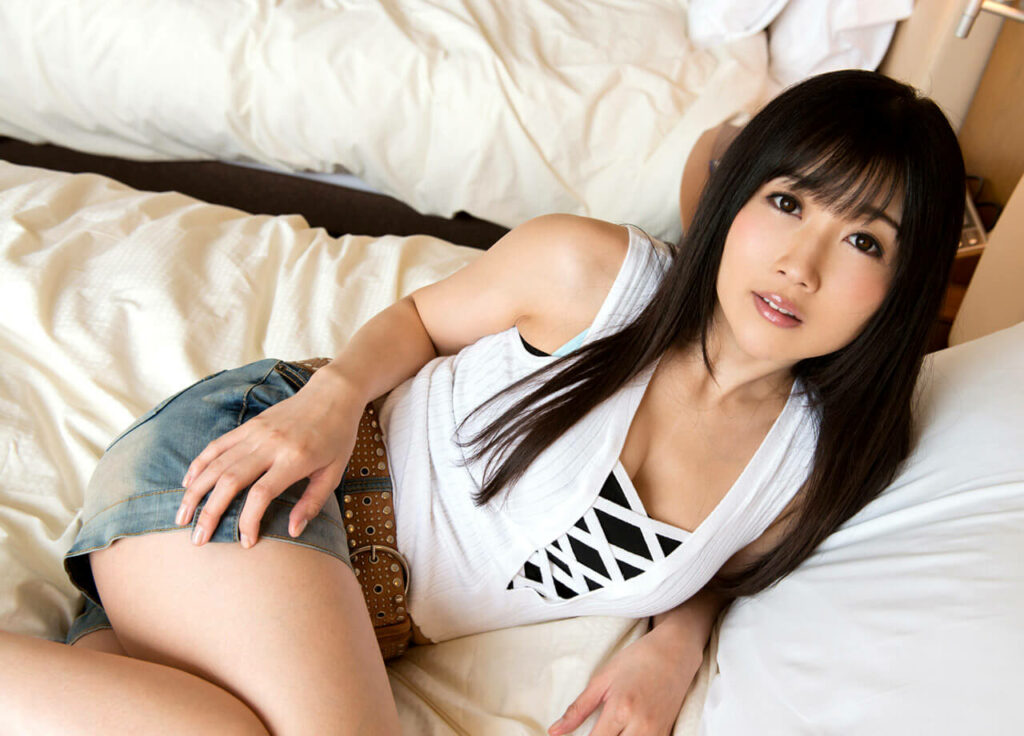 Hibiki Otsuki looks like she just stepped out of a Japanese comic book. Her cuteness is out of this world, and her beauty makes you weak in the knees.
She has the kind of fresh-faced sweetness that makes men go crazy for her. She also has tiny titties, a pert booty, and a hairy pussy that is always ready to welcome anything into it.
Her booty is huge and round, and just looking at it can make you want to whip out your cock and shove it into any hole you can.
This babe makes life worth living because she can moan in the most delightful way.
24. Remu Suzumori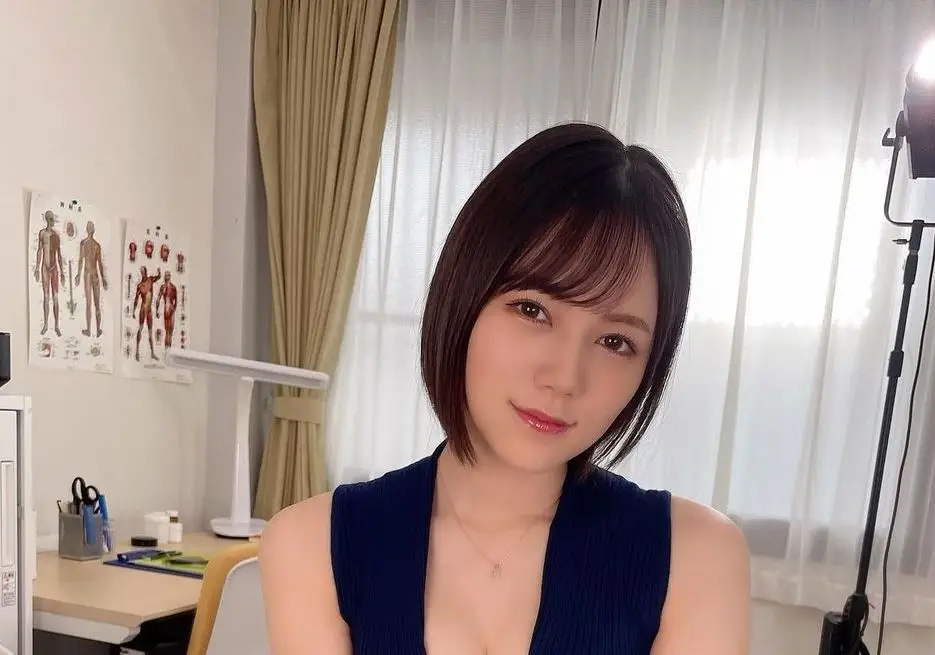 How easy is it to get a job in Japan's porn industry? Just ask Remu Suzumori, who was a nurse in Mie Prefecture and lived a normal life.
But one day, a patient made her an offer she couldn't refuse. If you look at her amazing tits and beautiful face, you can see that she had a good chance of being successful.
She first showed up in front of the camera in 2019 with a dick in her wet pussy. She was 22 years old and probably didn't think she would become one of Japan's most famous pornstars.
But here we are, watching her wild acts where one cock after another fucks her squirting pussy.
And if you like to see timid busty girls tied down and abused by sex toys and big dicks, Remu Suzumori is there to make your dreams come true.
23. London Keyes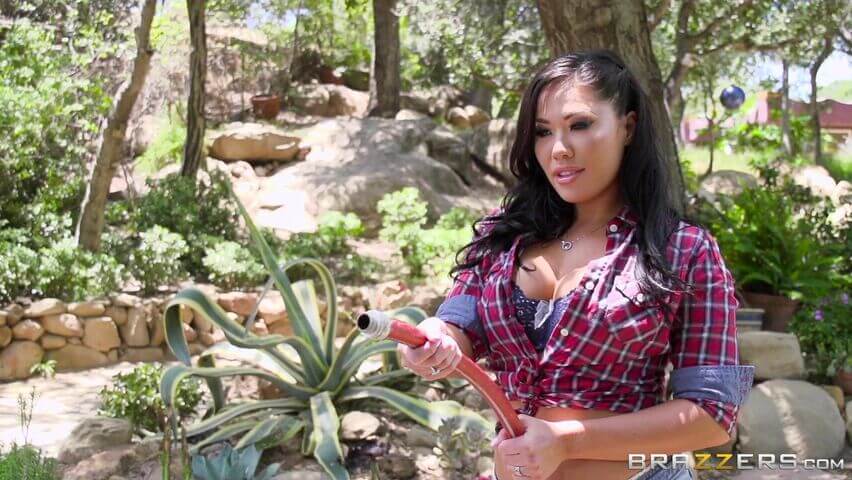 London Keyes is one of the most hard-core Japanese porn actors I've seen in the adult business.
At 32, she has a lot of energy on screen that is hard to match. When we watch her films, we can see that her body is in good shape.
London can be seen giving it her all in many threesome and hardcore one-on-one films.
The adult film business has taken notice of her great work, and both the Adult Video News Awards and the XBIZ Awards have nominated her more than once.
Many people like to watch rough sex scenes where fucking is done in the rudest and roughest way possible. For these people, London Keyes is the key to the ultimate orgasm.
London's grinding in her movies is enough to burn 600 calories an hour, and if you let your hands do the work, you'll also burn a few.
London Kyes, one of the hottest jav stars, will rock your dick.
22. Saeko Matsushita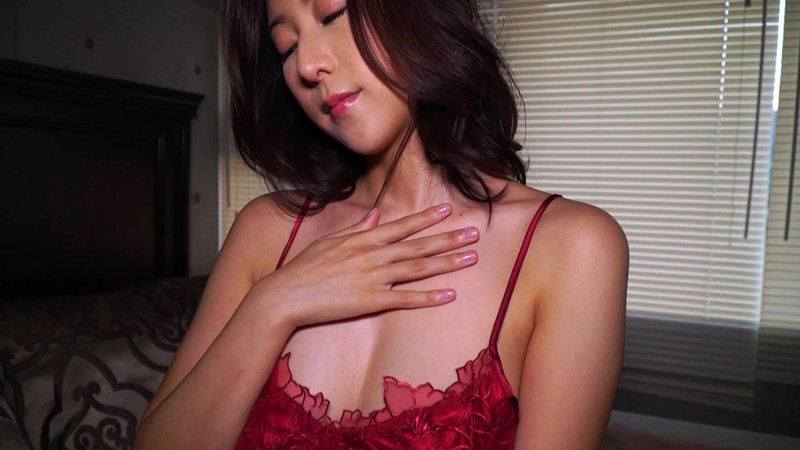 If we could die and come back as anything, we might choose to be Saeko Matsushita's favorite pair of pants.
Imagine being able to smell fresh cunt all day and getting a little wet from the juice coming out of this girl's smooth pussy.
She's a pretty cheery slut, and she's as pretty and small as most of the other JAV actors. Her jugs are so full and have rims that are bigger than Central Park, which makes her stand out.
If you handle these sweet flesh bags, you're sure to get laid. Saeko is on this list because she has a curvy body, is good in bed, and is always happy no matter what is done to her smooth cunt.
21. Aika Yumeno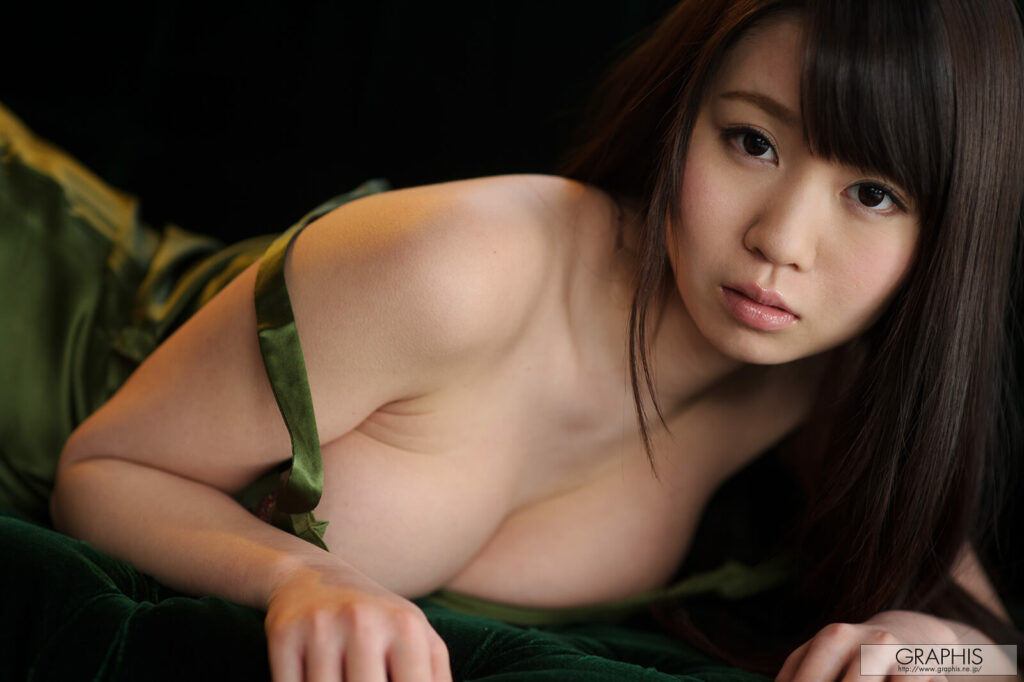 Angels sang when this pretty girl was born in 1994. Or nearly!
Aika Yumeno is only 4'11" tall, which is on the short side, but she is strong in every way, with curves like she wants to cause real trouble and a nice collection of assets to mess with men's minds.
She is so busy that she doesn't say much. But why would she need to when she can whine as sweetly as a band of Jamaican weed smokers?
If you are looking for prime and tiny Japanese pornstars, you don't need to look any further because she checks all the right boxes and then some.
20. Airi Kijima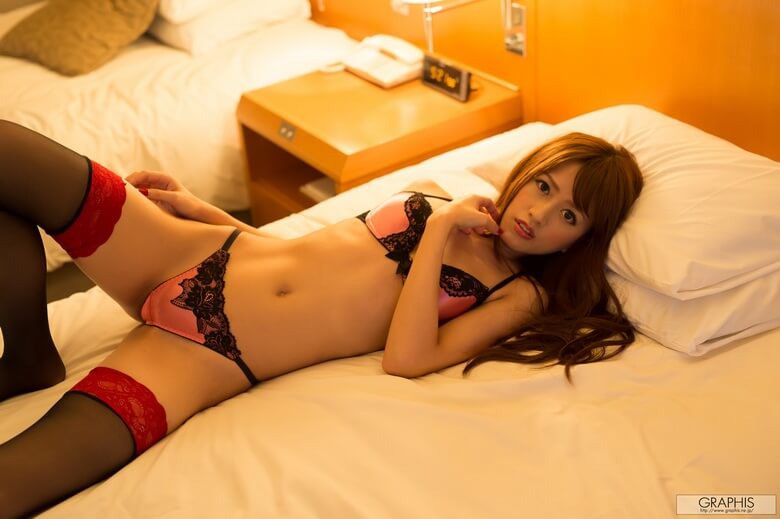 Not every JAV star needs a big tit to do well. Here's a beautiful woman with a small tit who knows how to please horny dicks.
Airi Kijima is her name, and she still has a lot to give. When riding those dicks, she has a perfect body, loves wild sex, and has a lot of energy.
She was born in 1988, but if you saw her act, you wouldn't think she's already a MILF. Her first album came out in 2013, and a million people follow her on Twitter.
If you want to find a real Tokyo slut, you should do the same. She also loves to play the guitar and sing. Airi Kijima, who is beautiful and has many skills, never lets anyone down.
19. Yuuri Himeno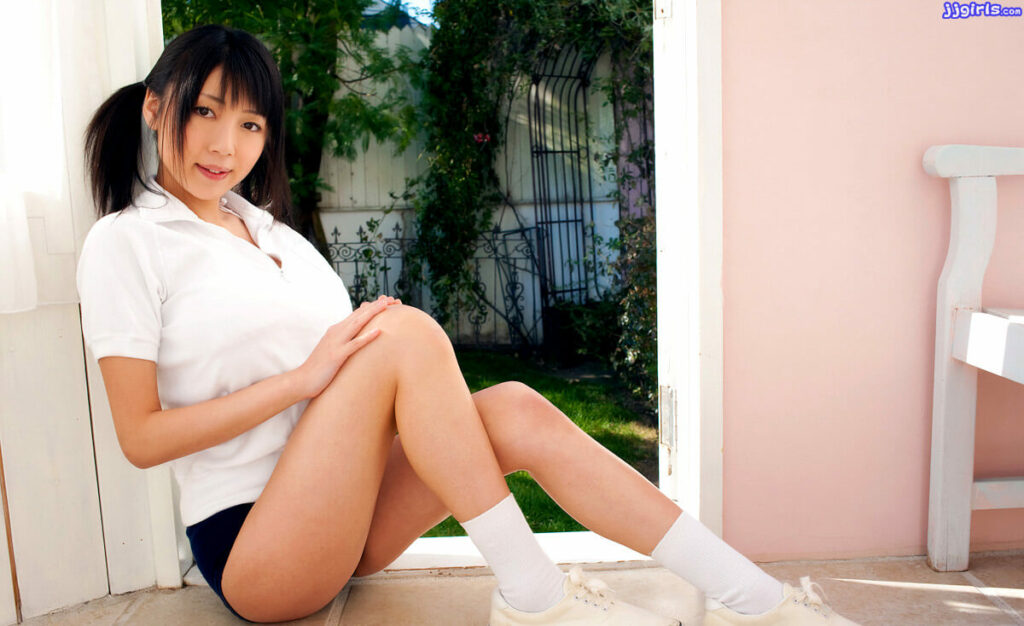 What would you do if a hot cartoon girl turned out to be real? Yes, we know that the first thing you'll want to do is fuck her.
But what if we told you that Yuuri Himeno is only that or something similar?
This 28-year-old pornstar has eyes that look like they came out of a manga, and her tits are soft and cuddly.
In many of Yuuri's films, cute and horny Japanese men massage her well-groomed pussy.
She has also done a lot of movies where her juicy lips are used to give stimulating blowjobs.
Her seductive voice is a treat to hear, and if you listen to it while moaning, it will get you horny.
With her big curves, this Japanese porn star will make your dick really hard.
18. Kaho Shibuya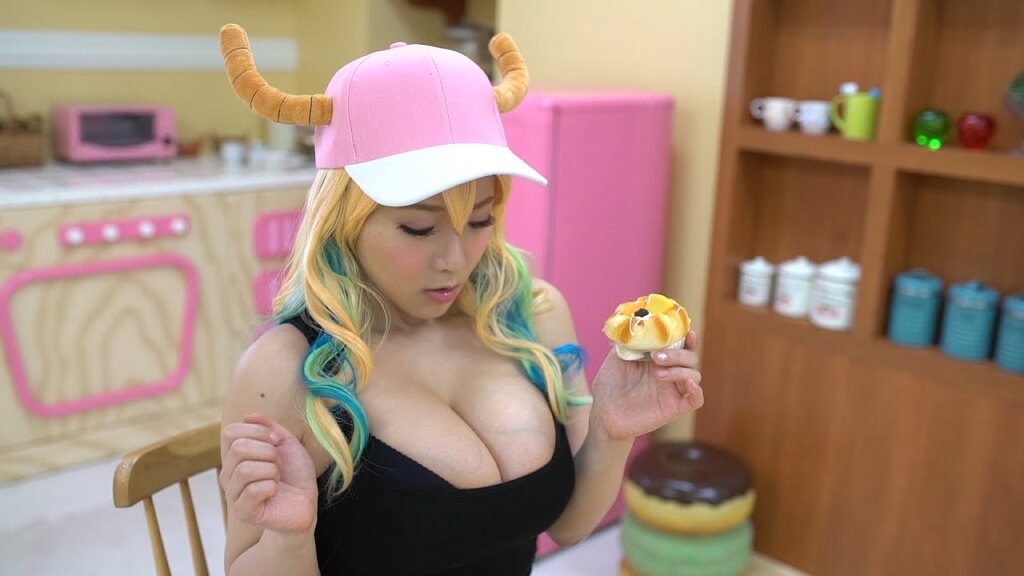 Kaho Shibuya is one of those hot girls who is good at a lot of things and has more brains than most of us.
She writes books and acts, and she's also a good cosplayer.
She's also one of the best Japanese pornstars, and she loves to show off her big jugs.
She can also squirt, and for all we know, she might have a stream where her cunt should be.
17. Mia Nanasawa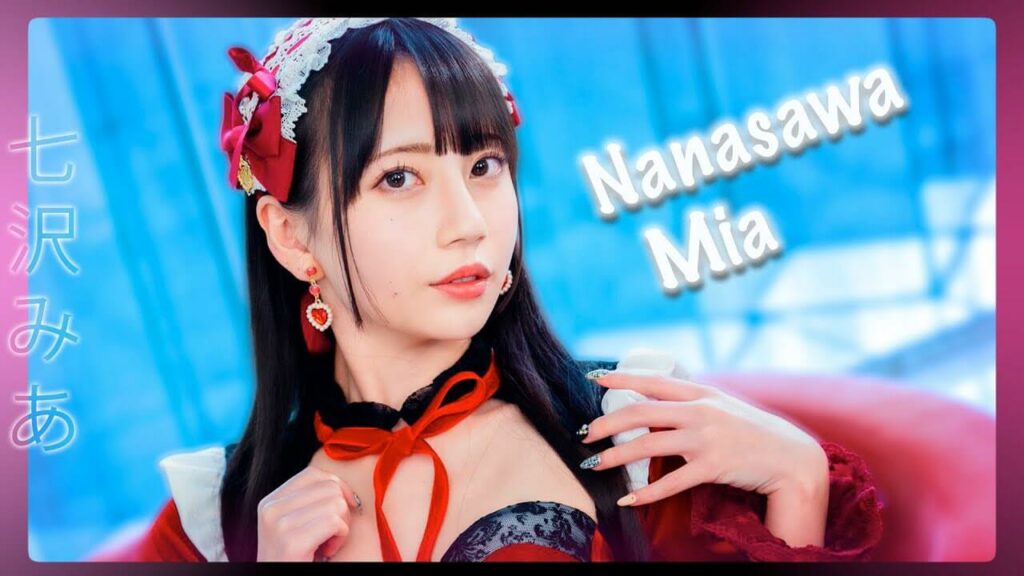 If we could rate how cute this girl is, she would get a 10/10. Mia Nanasawa is her name, and many guys want to be with her.
She is 4 feet 9 inches (145 cm) tall, has a great small body, and is always down to fuck when it comes to doing something naughty.
You can do anything you want to this Japanese actress, and you can be sure she will like it. Just like you'll love how her pussies squirt and how her small tits are oiled and have big, sensitive nipples.
Every time she speaks, it's hard not to listen to her. When she begs the man who has already given her multiple orgasms to stop, you know she is ready for another loud climax.
Mia Nanasawa started doing porn when she was 19 years old, in 2017. She has enough experience now to make the dreams of her millions of fans around the world come true.
16. Julia Boin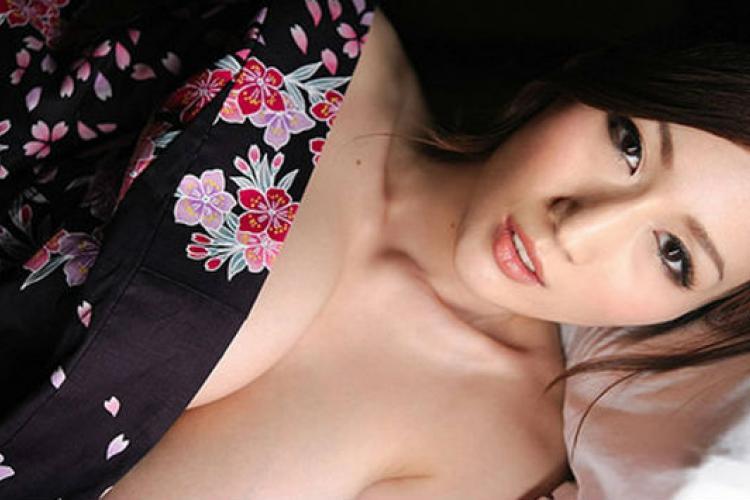 Julia Boin seems to have more names than anyone else on this list. She is also one of the most well-known Asian XXX stars.
She only weighs 45 kg, has J-cup breasts that could make a saint speak in words, and is only 5'2″ tall.
She does like her privacy, but that has never stopped her from shaking her jugs in someone's face and getting a hard cock in her pussy!
Julia is very good at taking cock, and when she's on a guy, she can move her hips and waist in ways that could make him lose his mind.
If you can't poop, all you have to do is watch some of her videos and you'll start gushing like an out-of-control fire hose.
15. Shoko Takahashi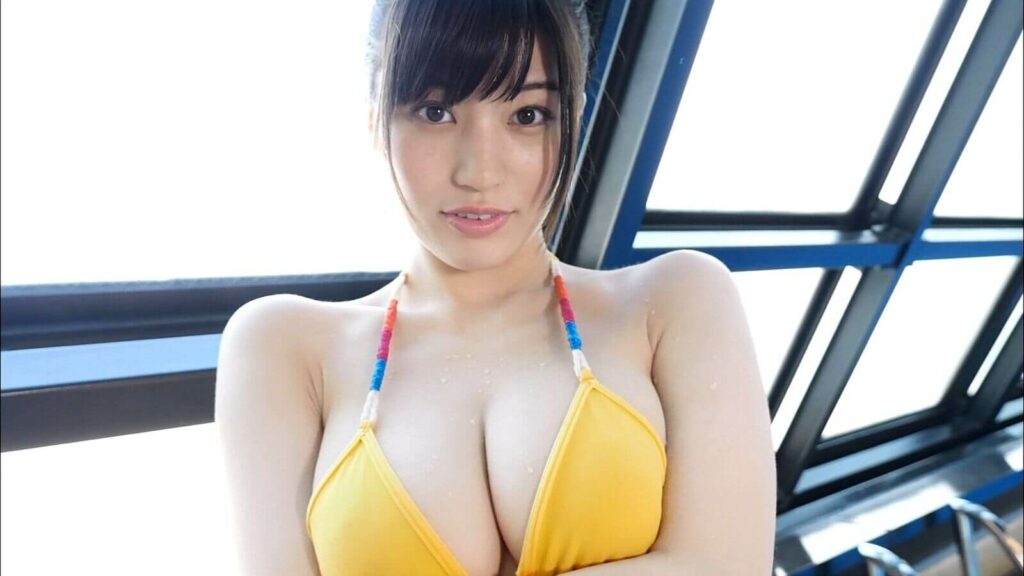 We were told that this woman had left the adult business in 2022. But even so, no one can get rid of the six years of exciting roles she played on camera.
Meet Shoko Takahashi, who has been in over 200 adult movies since her start in 2016. During her long and successful career, she has won a number of awards, which we all know is due to her G-cup tits and love of wild sex.
When she was 15, she lost her virginity. About as rare as it gets when we talk about a Japanese girl. But she said one day that she has been playing every day since she was 14!
It looks like this horny woman was always going to work in the porn industry. You can always tell when Shoko Takahashi is around because of the way her lips are turned up.
14. Azumi Miz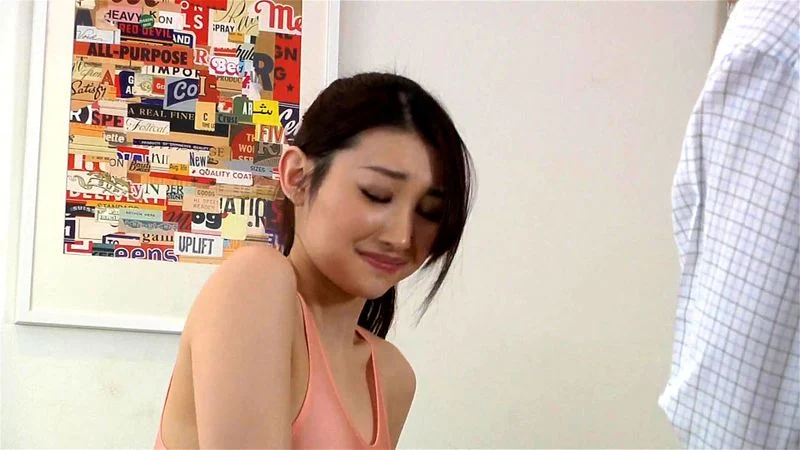 Azumi Miz is the Asian actress everyone would dream about before going to sleep.
This beautiful Japanese hottie is 33 years old and is also known as Azumi Mizushima.
Like every other Japanese hottie, this girl will turn up the heat on you.
She has a beautiful pair of round tits that will make you want to drink the milk from them.
She's been in a lot of videos where she does one-on-one and gangbang with guys of different ages.
On free porn sites, you can watch 10 minute clips of her giving really hot blowjobs and then getting fucked.
Almost all Japanese pornstars have perfect bodies, but if you want something more, Azumi is the best pick.
When you watch her movies, she will make you drool, sweat, and wiggle your stick.
13. Ruka Inaba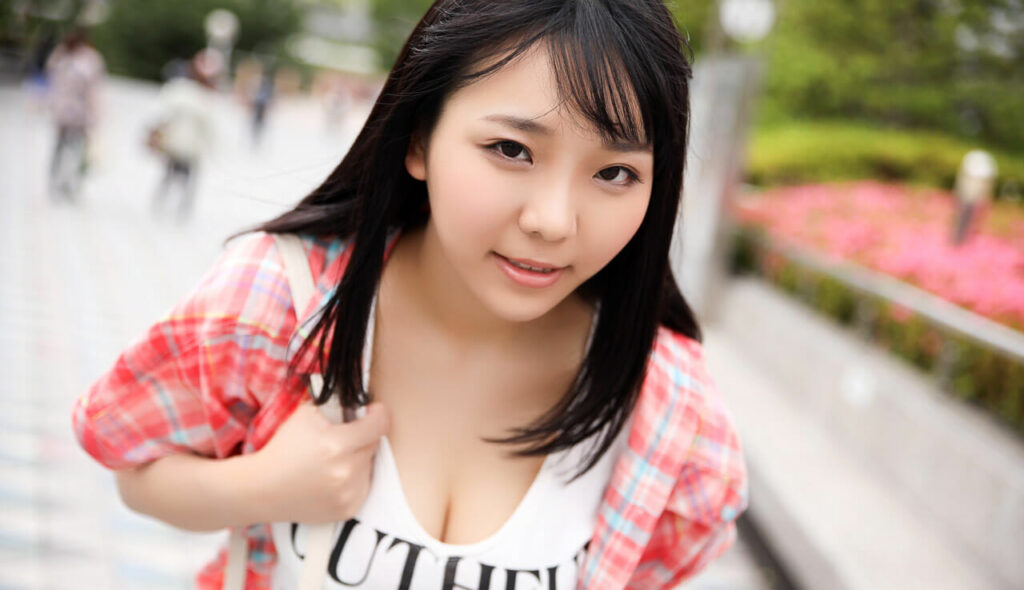 Ruka Inaba was born in 1996. She has bedroom eyes that you could fall into and never get out of.
She is also spoiled, mean, and bad for your health in general. She is 165cm tall, has a big ass and big boobs, but not too much meat on her bones.
This skank has the perfect innocent look and a pussy that all dicks love to ride to battle in.
Are you getting drunk today?
You should go see sweet Ruka and ask her what you should do.
12. Ai Uehara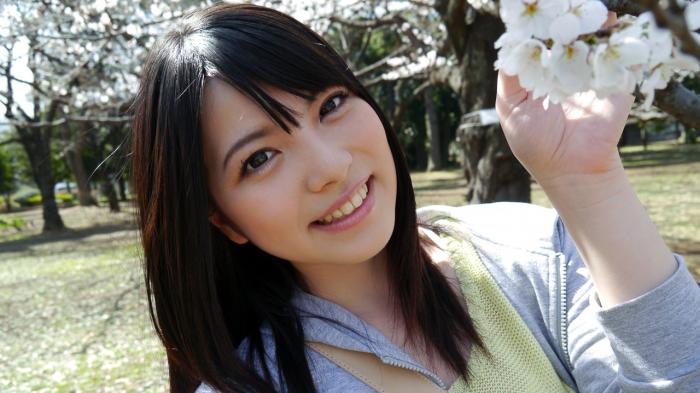 Yes, we know that this girl no longer shoots porn. But after seeing her act, we knew she had to be on our list of the best Japanese pornstars.
Her name is Ai Uehara, and she began doing porn when she was 19 years old, in 2011. Yes, the real Asian teen was ready for big cocks to fill her tight pussy.
And we're ready to see her best scenes, where she usually squirted all over the place.
And when three guys took turns putting their hands in her wet cunt, she wailed like a baby and begged for more.
She chose to stop doing porn right after she graduated, but we'll always remember her porn videos.
11. Marica Haze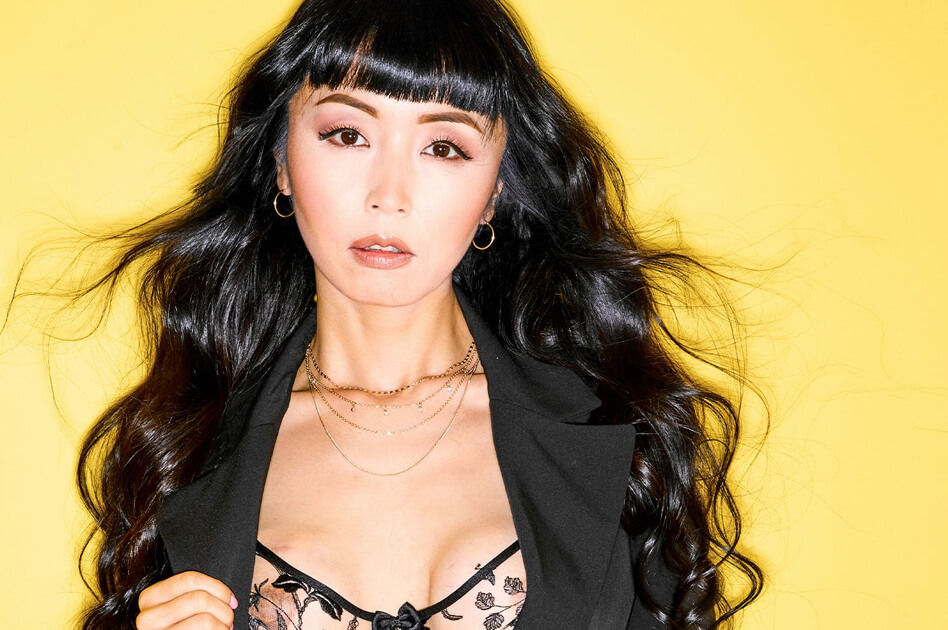 If there was a contest for who had the sexiest behind, Marica would have won.
Marica Haze is 39 and has worked in the adult business since 2007.
The Japanese hottie kills in every single one of her videos. Her background in porn makes her a great actor to jerk off to.
She has done thousands of films in which she gets fucked in the behind, gangbangs, or threesomes.
She's made more than 2,000 adult movies in a short amount of time, which shows how strong she is.
Fans from all over the world have praised her work, and she has been nominated for several AVN Awards.
When Marica is on screen, she gives the sexiness and energy that every person wants when watching a hot porn movie.
10. Mio Kimijima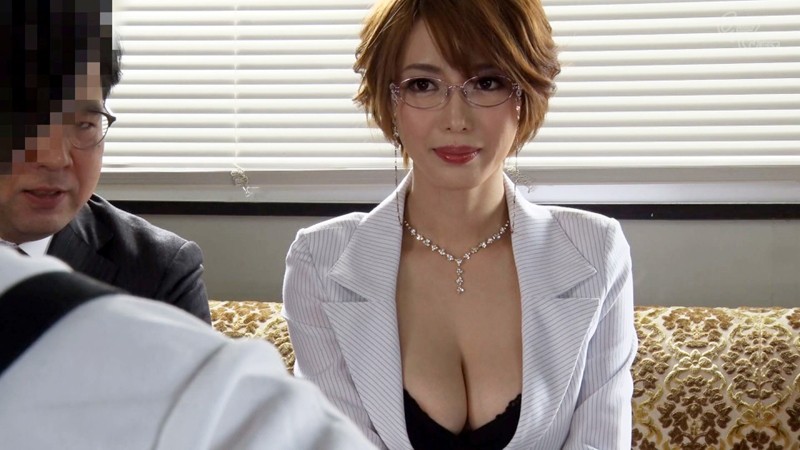 Mio Kimijima would be telling the truth if she said she fell from heaven. Yes, she looks like she should be in heaven, but she's way hotter than we thought any heavenly creature would be.
She has an oval face that makes you want to draw or mold it, perfect medium-sized titties that make you thirsty all of a sudden, and a perfectly trimmed pussy that she's not in a hurry to give to every Tom, Dick, and Harry!
She also knows how to moan well, and if you listen too closely to what she coos when a dick is trying her snatch, you might get a brain freeze!
9. Kana Momonogi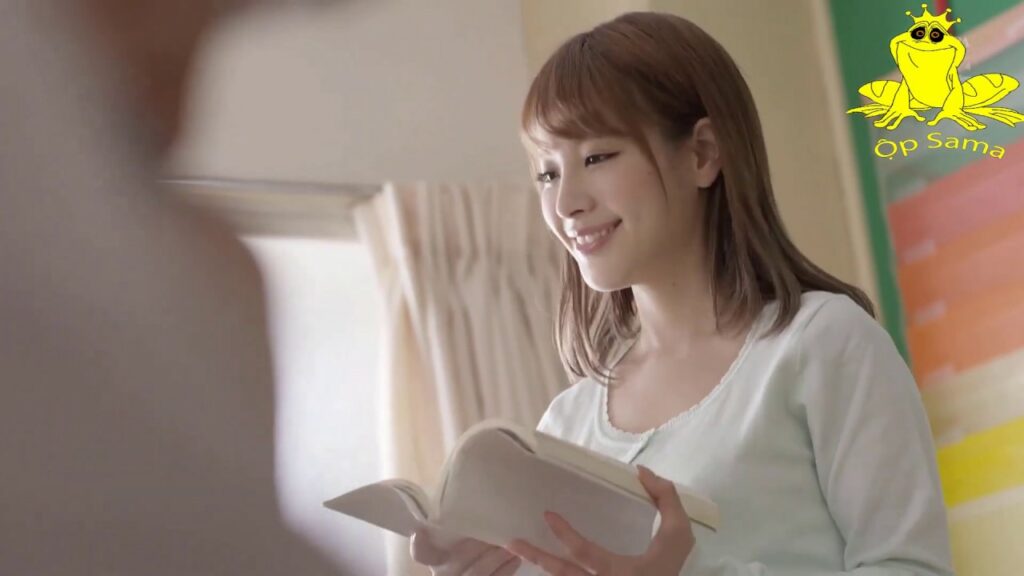 The word "cute" is always used to describe the hottest Japanese pornstars. And Kana Momonogi is one of the cutest because of her beautiful face.
Most likely, it's because of her big eyes and beautiful smile. Or is it because she screams a lot when big dicks hit on her?
She started her career in 2015, and even though she is only 5 feet tall (153 cm), she was the captain of her high school's volleyball team.
We're glad she didn't keep playing sports and instead made hundreds of porn videos to show off her beautiful body.
On Twitter and Instagram, she already has more than a million fans, and we are now one of them. What do you think?
8. Yui Hatano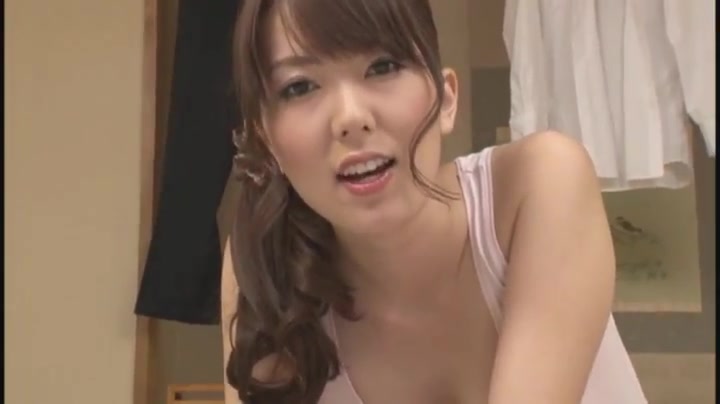 Yui Hatano is one of the cutest Japanese pornstars in the adult film business.
She has a beautiful smile, a pair of beautiful tits that are about the same size, and a soft pussy.
The beautiful woman is 33 years old, but she looks no older than 25. Yui likes to take things slowly, and her movies are quiet but still exciting.
Yui has been in a lot of films, so she is pretty skilled.
In 2014, she got the "Best New Actress" award in the Pink Film Award because of how sexy she was.
Her super-soft ass will entice you and make your pants tighten. When you put your hands inside to relieve the pressure, your sexual juice will flow out.
She is the best Japanese pornstar for sure.
7. Aimi Yoshikawa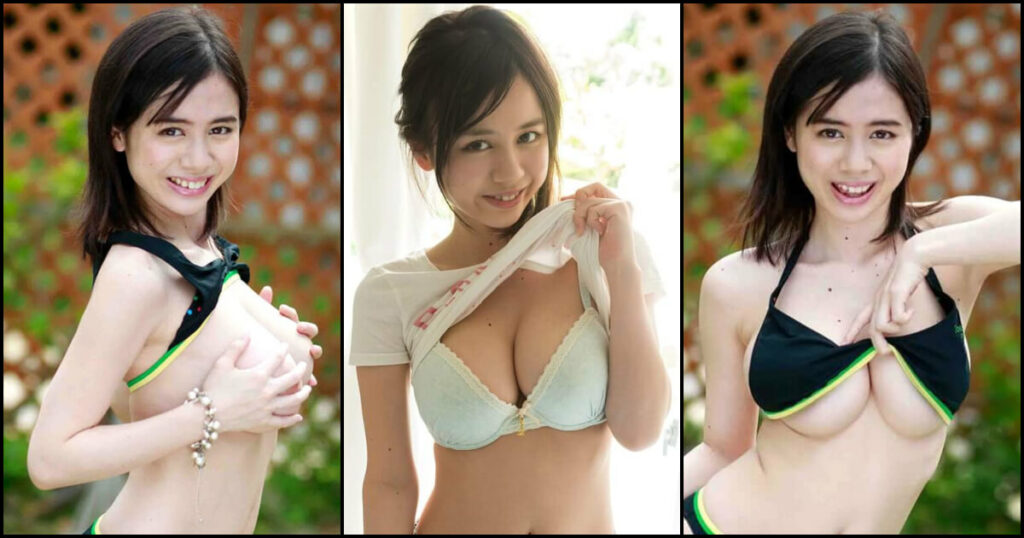 Aimi Yoshikawa was born in 1994. She is only 5 feet tall, but every inch of her is sexy beauty. If there was an award for cuteness, she would win it for sure.
At the same time, she would win all the naughty awards in the business. Yes, this JAV star looks like a sweet princess, but all you have to do to turn her into a horny dragon is drop your pants and show her your cock!
Aimi's tits are so big and beautiful for a Japanese person that you want to help her carry them around. But if you do that, your cock will be in her mouth before you know it.
6. Erika Momotani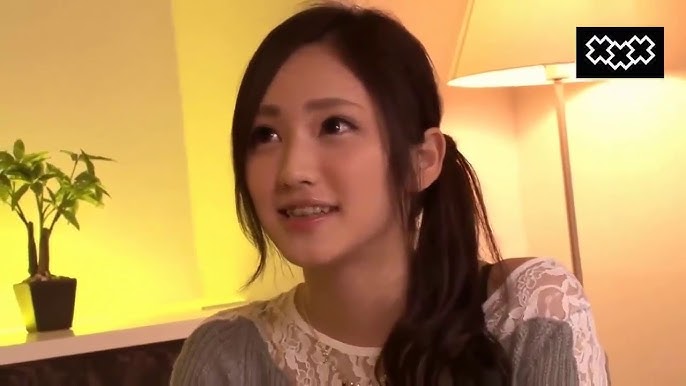 If Erika's eyes could kill, thank God, she would have been locked up. She kept watching porn.
When you watch her movies, you can tell that this 27-year-old hottie loves what she does.
She has a small pair of tits and a lovely, well-groomed pussy. Besides that, her cute face makes her even more appealing.
Erika likes to be roughed up, and you can tell when you see her getting hit from behind while she is giving another man a blowjob.
Erika's videos are the perfect mix of cute and rough, which makes her the obvious choice for people who want to watch something cute and hot in a porn video.
So, if you like seeing a cute girl get really wet and licky kisses, go watch videos of Erika Momotani.
Shouldn't she be at the top of your list of the sexiest Japanese pornstars?
5. Hitomi Tanaka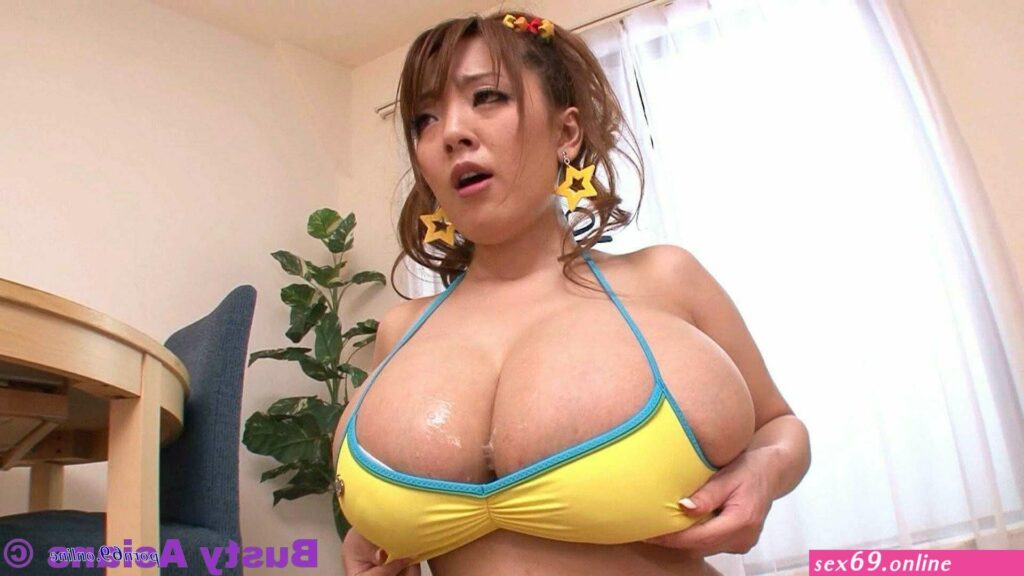 You can't leave until you've read about Hitomi Tanaka.
Do you know that her breasts are probably the biggest in the Japanese porn niche?
This AV idol is hot, and her amazing adult firm acts have made her famous.
The actress has also been in many popular porn movies.
She was born on July 18, 1986, making her 34 years old. She wears a bra size 34O.
She has a slim body, and she loves being in blowjob, vaginal, anal, and creampie movies.
4. Eimi Fukada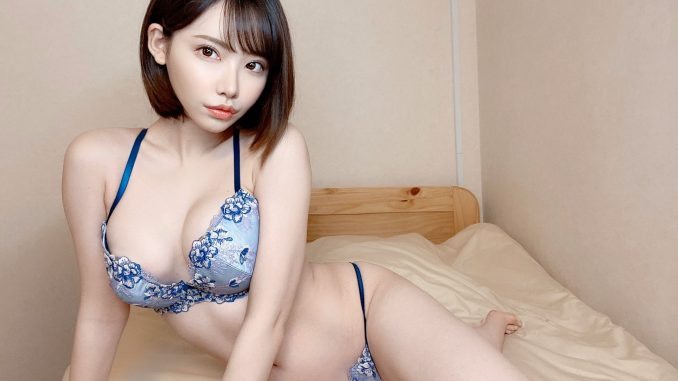 We think that when they were giving out cuteness, Eimi Fukada stood in line and got more than her fair share.
That means that once you see her, you'll never forget her face or be able to resist the urge to put her small body in the front pocket of your shirt and take her home to her mother.
The young pornstar is small enough that all her sins are instantly forgiven. She also has a nice pair of medium-sized boobies that don't care about gravity and a smile that could melt gravel.
We think that getting your cock stuck in her pussy and wriggling it around would feel like winning the lottery and being voted leader of the free world at the same time.
If you haven't already, you should see her in motion and see what she can do for your cumming life.
3. Anri Okita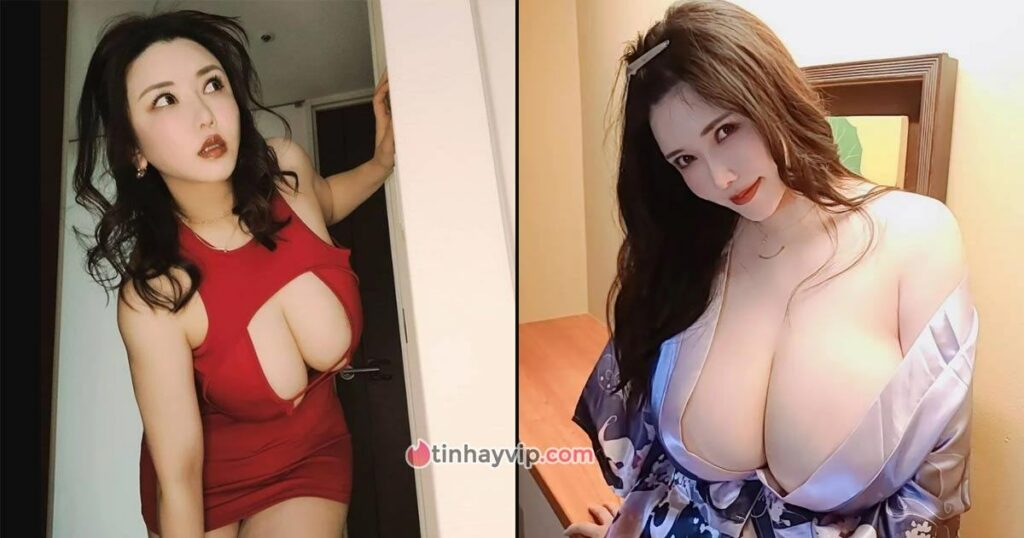 Even though this Japanese actor, singer, and songwriter was born in Birmingham, UK, she moved back to Japan quickly and became one of the most famous Japanese pornstars ever.
Her name is Anri Okita, and she has already left the adult business, but that didn't stop us from putting her on our list. Look at those tits!
Look at how pretty her face is! If you've ever thought about what a perfect Japanese girlfriend would be like, here she is.
We can't see her making porn anymore, but we can still look at her Instagram, which should be marked 18+.
2. Yua Mikami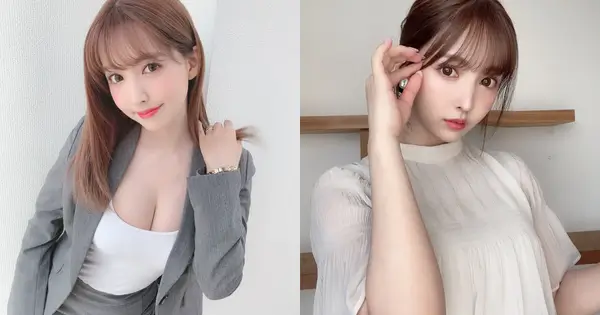 When Yua Mikami sits on your face and gives you your first sweet taste of heaven, life doesn't get any sweeter than that.
Yua Mikami is just what life needs to have the most meaning. She is as cute as a button, prettier than most models, and curvier than most S-bends can get.
You can usually find this small-breasted beauty eating dick like it's her favorite lollipop or having a cumming cock slam her tiny kitty shut and wash it out!
Yua is only 5'2″, but she has a personality bigger than life and a kiss so sweet it could give someone diabetes.
1. Rae Lil Black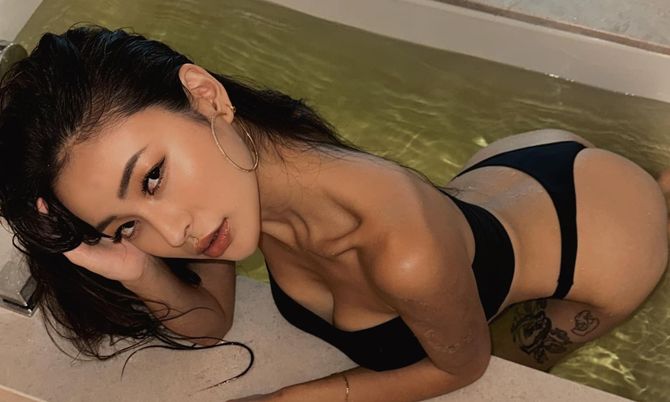 If we only paid attention to JAV stars, this girl wouldn't be on our list. And that would be a shame, because Rae Lil Black is without a doubt the hottest Japanese model right now.
She is also one of the most mischievous. First things first, though. She went from Japan to the United States when she was a child. And her first Fakehub scene came out when she was 22. And a lot has changed since then.
Just like her tits, which she just made better. In the Blacked movie, where she left her boyfriend for a hot stranger with a big BBC, you can see her new big fake boobs. We have to say that she got pretty badly hurt.
Just like in tens of other porn movies made by the biggest adult studios. Rae Lil Black is the best pornstar from Japan.