34 Hottest Pornstars with the Biggest Tits of All Time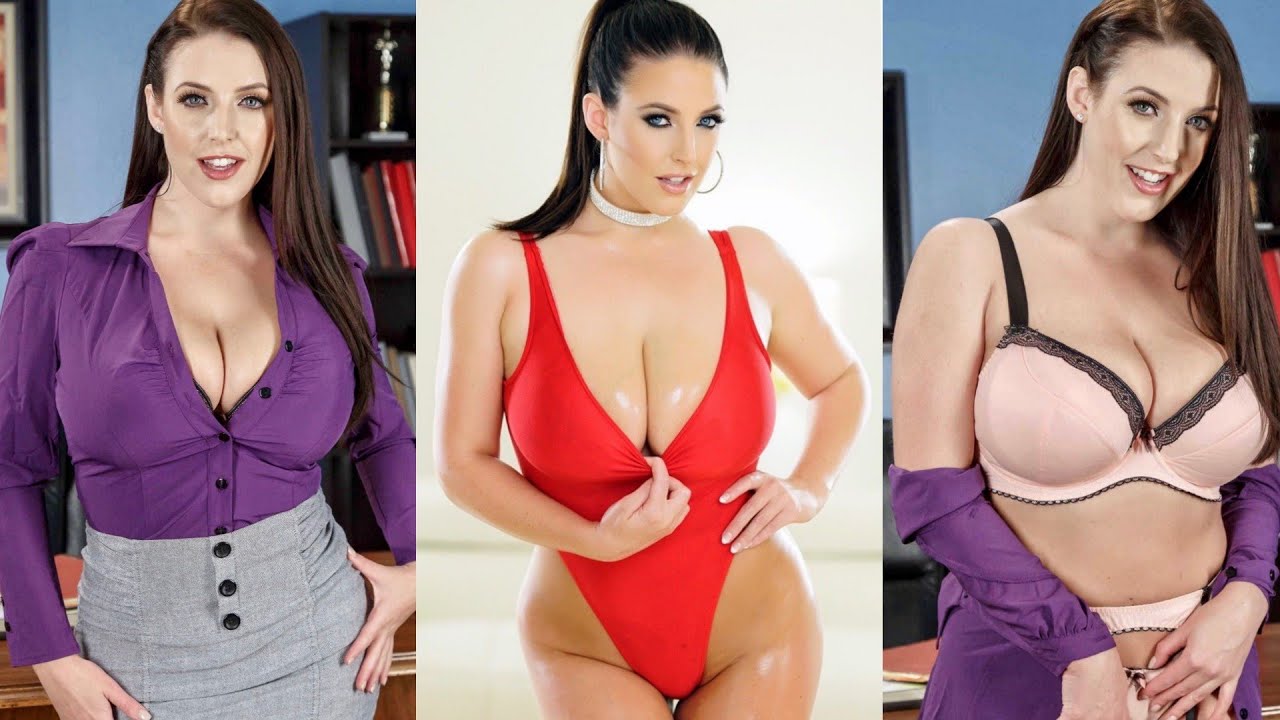 Men like women with big breasts. Sometimes, the interest in it is just too much. It just fills up most of their dreams and maybe makes them daydream about sucking and licking boobs that big. It's also something that makes them want to get physical.
Women know this for sure, so they decide to have their breasts enlarged, which boosts their confidence and makes men more interested in them at the same time.
Women know it's a man's weakness, and most of the time they'll choose breasts over beauty. Of course, there are some men who prefer women with big, round rump.
Some women don't even know what a medium-sized breast looks like because they never see one, not even their own. This is why women who are born with big breasts are lucky.
The fascination must have come from when guys were young and saw their mothers feeding them from their breasts. That must have meant something to them on a psychological level.
All of the women below are known for what they do, whether it's making pornographic movies, modeling, or webcamming.
These women know what they have, and they will give it to every man out there. To let men see how big your breasts are so they can dream about them.
Not only are these women known for the size of their breasts, but they are also skilled and know how to make the most of what they have.
Here's a list of pornstars who are thought to have big tits. Some of them are still making movies for adults, while others have stopped making movies and are now retired.
Some of the women on the list also like to model and video, but one thing they all have in common is that they aren't afraid to show off their big tits.
34. Maggie Green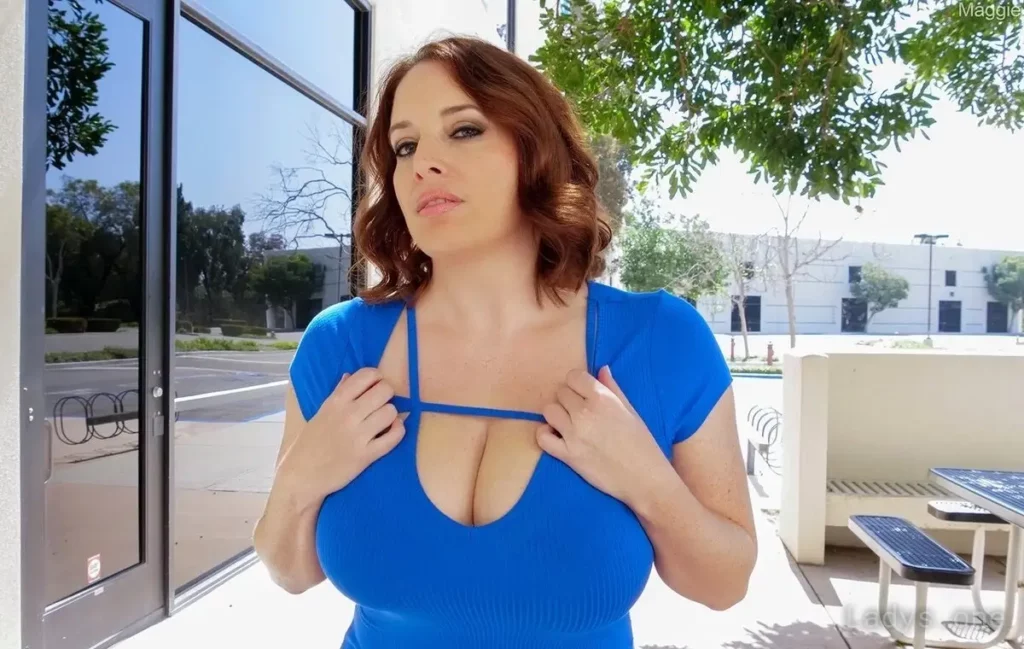 Maggie Green has always been gorgeously curvy, and it looks like she has only gotten better with age.
The hottie from Michigan has been doing porn for more than ten years, and her resume shows her fucking some of the biggest names in the business.
If you like beautiful MILFs with big breasts and curvy bodies, you should definitely check out Maggie's movies.
She loves big cocks and loves to sink them deep in her cleavage for a tit-fuck. She also likes to lick and finger dripping wet cunts.
33. Sara Jay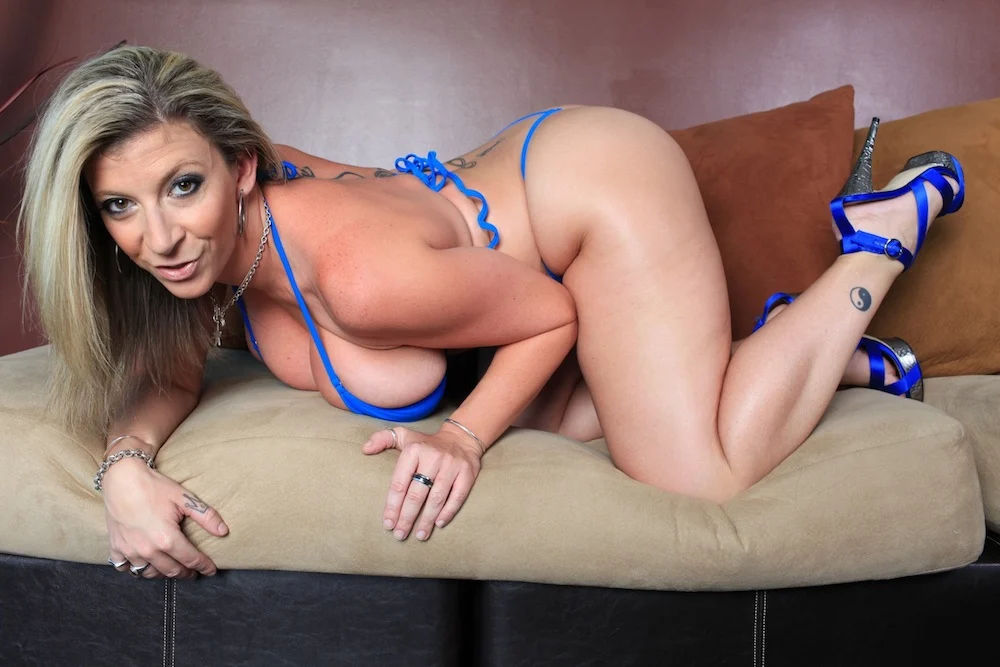 When Barack Obama follows you on Twitter, you know you're a big deal. Sara Jay is one of the few people who can say this.
She is the next pornstar on our list of the biggest tits in porn, and she definitely earns this spot.
Not just because she has big breasts, but also because she has been in the porn business for a long time and has made a lot of money.
Sara is another MILF who got into porn when she was young and still doesn't have enough. She started doing adult entertainment for the first time in 2001 and hasn't stopped since.
As soon as she chose to do porn, she grew her 36C breasts to a 36E size. After 12 years, she chose to have another surgery, but only to improve the way her tits looked.
The size stayed the same at 36E. You can watch her stepmom scenes in several BangBros movies, where she shows she is the best MILF pornstar, or JerkMate videos to see her huge fake tits in action.
Sara Jay was welcomed into the AVN Hall of Fame in 2017, and we still think we'll see her in a lot of new videos.
32. Angel Wicky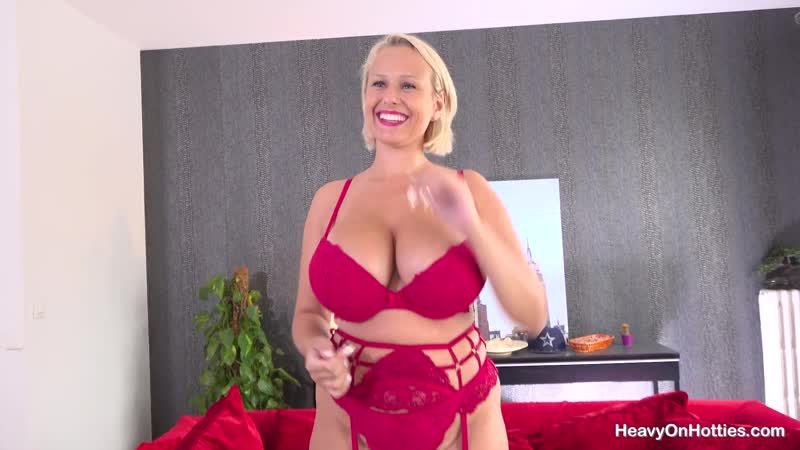 Angel Wicky has been one of the best pornstars for a long time because she loves getting naked in front of people and is a true exhibitionist.
To go with her slutty personality, God gave her a beautiful body that people would stare at if they saw her in public, with or without her clothes on.
This beautiful Czech pornstar is also a sex addict who loves hardcore dicking, whether on-screen or off-screen.
She uses her many skills to suck cocks like the hungry slut she is and ride them until they blow all over her huge titties!
31. Brooklyn Chase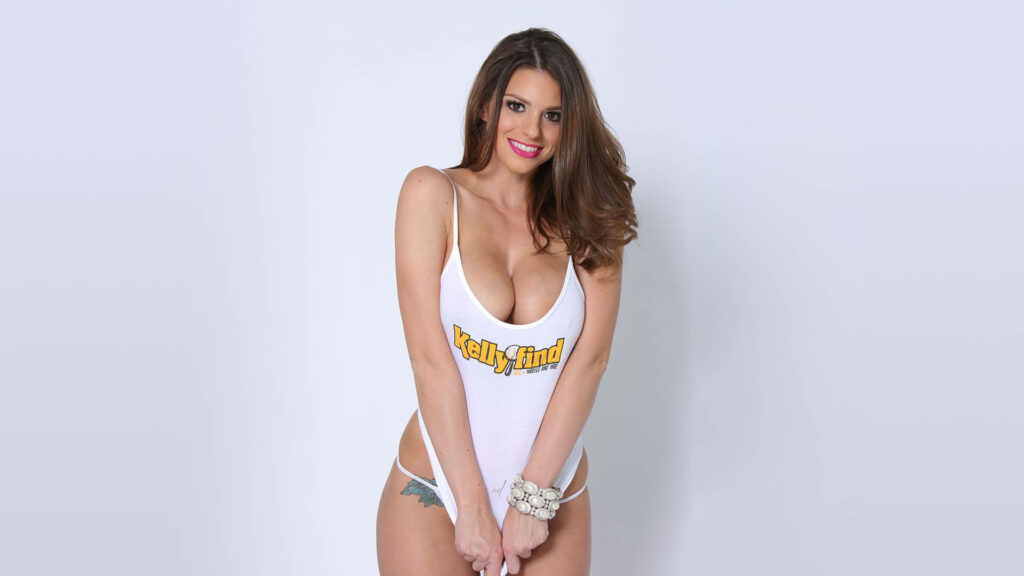 If you like seeing older women fuck younger men, but you also like it when she gets controlled and fucked without mercy, then you need to know about Brooklyn Chase!
Since her first scene, this busty temptress has been sucking the guy's soul out of his cock.
As soon as she turned into a grown woman, she started playing "step-mom" and "friend's hot mom" parts and became boys and men all over the world's ultimate fantasy.
Even though her big fake breasts aren't perfect, they still look great on her curvy body.
30. Layton Benton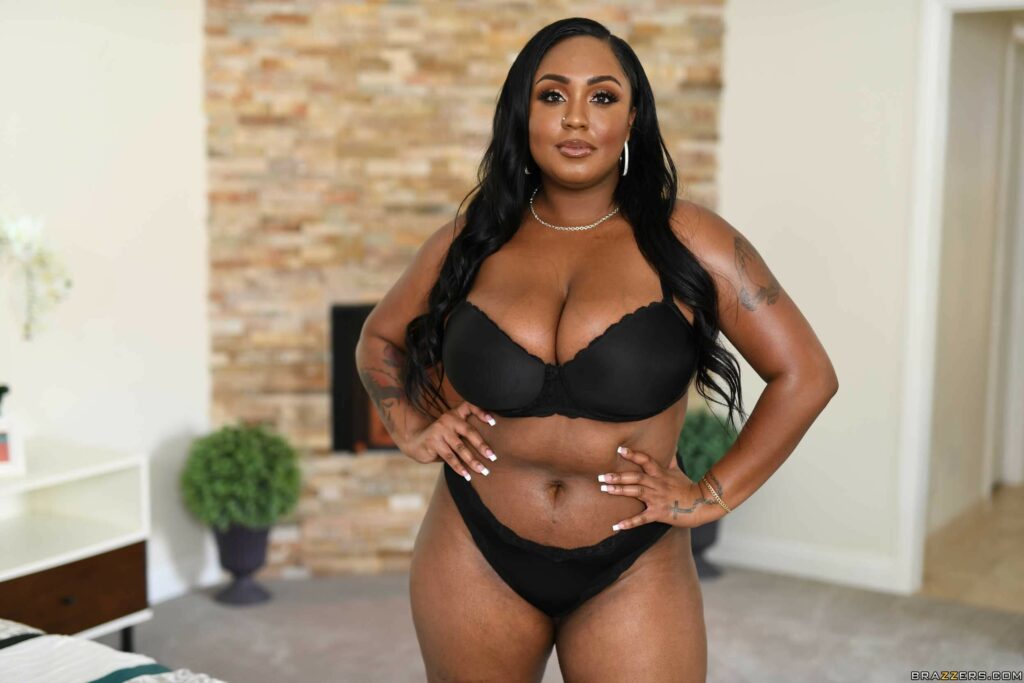 I first heard of Layton Benton a few years ago when she did a scene with Digital Playground. I thought that was her first scene.
But that wasn't true, because this beautiful woman had been doing porn long before that, when she was still quite thin.
But her body has changed, and now she's happy to have a chubby figure and a pair of the biggest tits in porn, and they're real!
She is also very good at taking care of guys with raging boners, and she uses her big titties to get the blood flowing so she can put the dick in her pussy and ride it until she's happy.
29. Gabbie Carter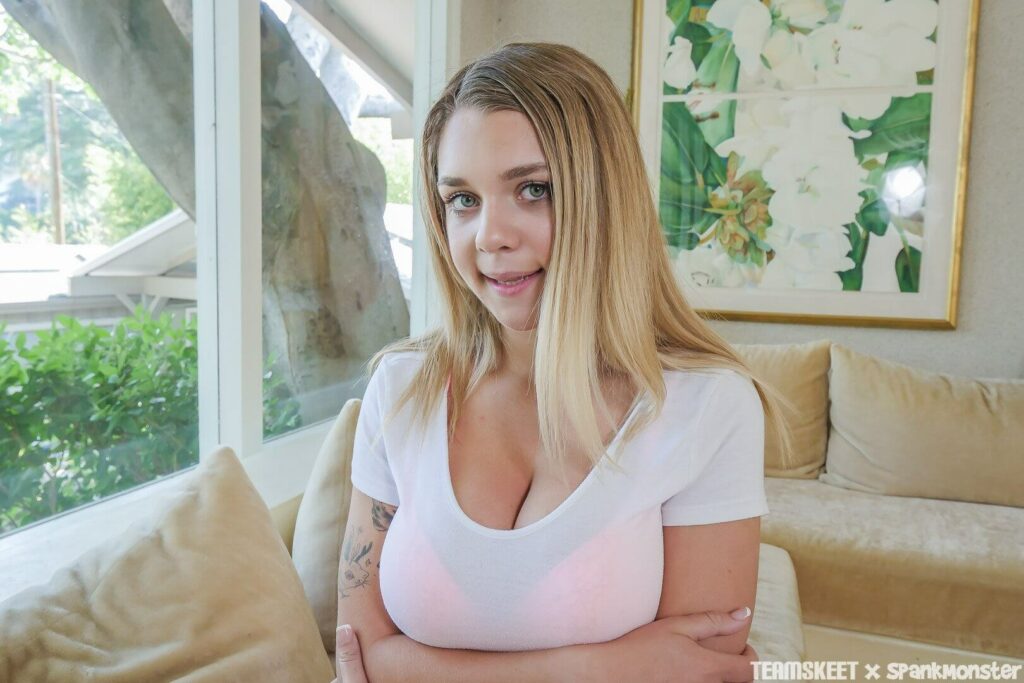 Teenagers, watch out! Our list of the best pornstars with the biggest tits should include a young blonde girl with a beautiful tattooed body. Gabbie Carter, who is totally hot, is the person we are talking about.
You don't have to watch her for a long time before you fall in love with her. When you see her big natural tits jumping up and down while she's on a big cock, you know you need to see more.
Even more, she gives you. Even though she is still very young, she is already a seasoned pornstar who never says no to wild action.
Once, she has a hot anal threesome with LaSirena for Tushy. Then, in a Blacked movie, she lets a big black cock break up her tight cunt.
Finally, in a POVD scene, she jumps on a dick. She is the perfect stepsister that every man wants.
She is young, pretty, and loves to fuck all day. And waking up next to those big breasts is always a good thing.
They are made of natural materials and are a size 32E. And they are waiting for you in more than a hundred porn scenes!
Also, one of the best teen pornstars, Gabbie Carter, said she will leave the porn business in 2020. Don't worry, she's back and sexier than ever.
28. Payton Preslee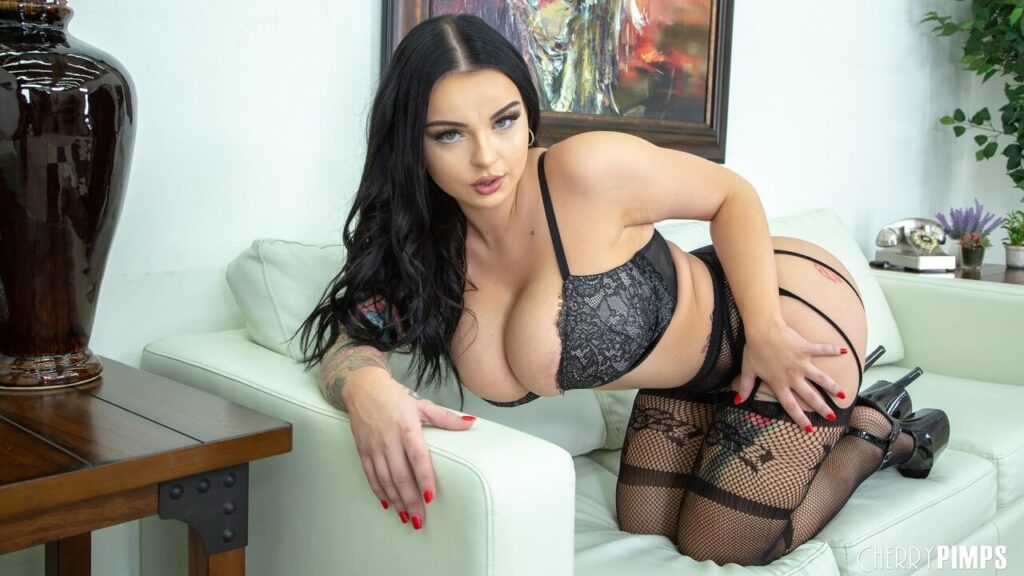 Since her first porn video, Payton Preslee has worked with some of the best companies in the business and given us some very hardcore scenes.
All of those scenes have shown that this curvy bombshell loves a good fuck and would do anything to get a powerful orgasm while also making sure her partners are happy.
She is only 5 feet tall, has one of the biggest tits in porn, and has a big, round ass. All of these things make her look like a total snack.
If you watch a few of her scenes, you'll be so turned on by just seeing her fuck that you might get jealous of the guy who got to fuck the beautiful Payton.
27. Kianna Dior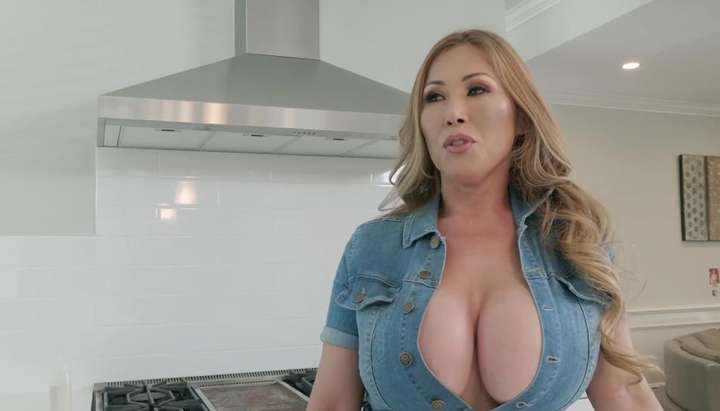 Kianna Dior, who is 51 years old, might be one of the oldest babes on this list, but she's always ready for a hard fucking session!
This beautiful XXX star knows what kind of body she has, and she doesn't mind showing it off at all.
In fact, she takes advantage of her large breasts and big behind whenever and wherever she can.
Before she became an actress in the 1990s, she was an exotic dancer. This meant that she already knew how to make men want her, which helped her become a huge star in the porn industry.
26. Skylar Vox
We added another busty blonde to our list. She came out of nowhere in 2019, and ever since then, she hasn't stopped.
Let us present you to Skylar Vox, a young beauty with big natural tits that will blow your mind. Even if they aren't very hard, they deserve to be noticed when Skylar gets hit by a big black cock.
She started doing porn when she was 19, and it was easy for her to become well-known. Not only because she has great breasts, but also because she loves hard sex.
At the Pornhub Awards 2020, Skylar Vox was even named the most famous new woman. We can't say that she didn't deserve it, either.
Also, it was pretty obvious, since she quickly became a girl that every big porn company wanted in their movies.
So now we have a lot of chances to see how her 34E real tits work. We can talk about her part in Vixen, the wild movies she made for Team Skeet, or the time she played a stepsister in the Sis Loves Me video.
Skylar Vox, a young woman with big natural breasts, is always ready to shock us with a new picture of them.
25. Portia Paris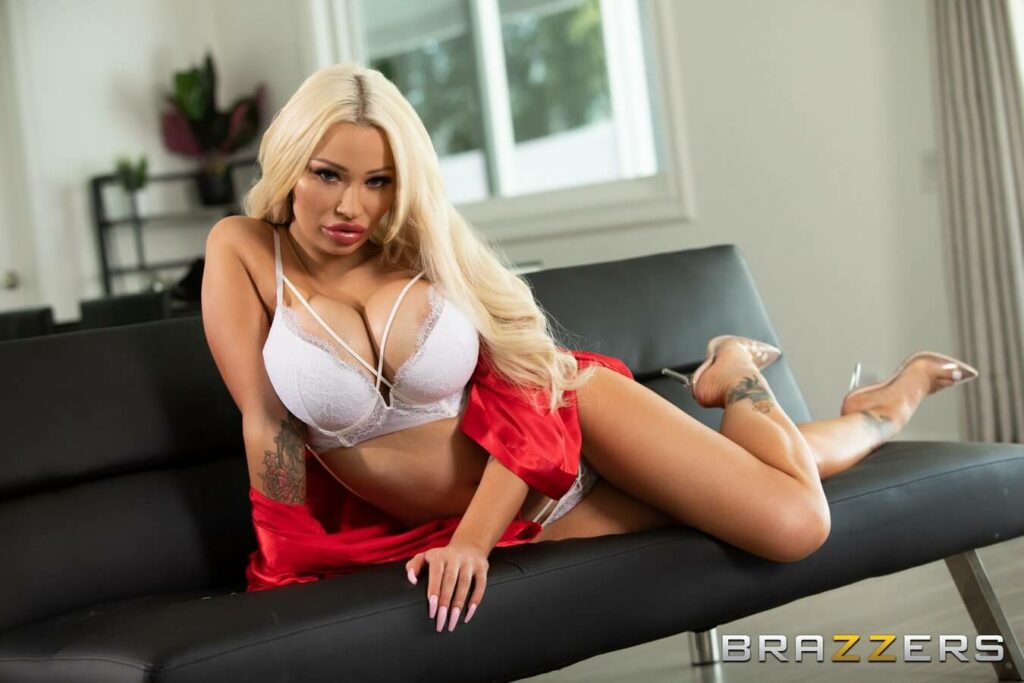 Portia Paris loves to travel all over the world, try all kinds of food, discover new places, enjoy the nightlife in different cities, and do anything else she can.
This includes her sexual adventures. So far, the Australian beauty may have only done a few scenes, but I hope that will change soon and she will do a lot more scenes in the future.
She is gorgeous because she has a toned body, a small but firm ass, luscious lips that look great wrapped around a throbbing cock, and she is one of the starlets in porn right now with the biggest tits.
24. Lucie Wilde aka Busty Buffy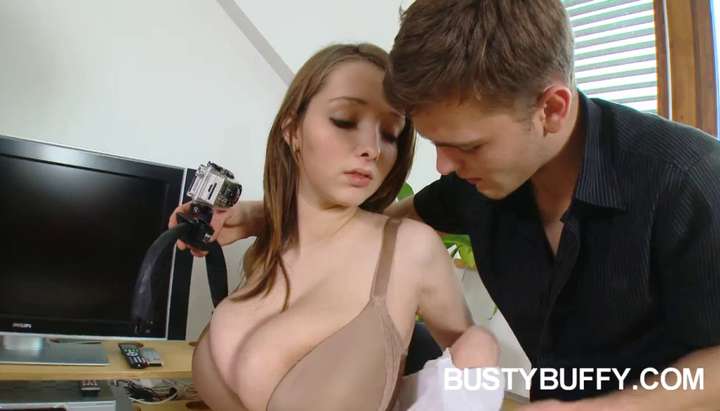 Do you know about Buffy, who kills vampires?
OK, then. She isn't the next girl in line. But are you familiar with Busy Buffy? You ought to. Because she has one of the biggest tits of the top pornstars.
You can call her Lucie Wilde, and you'll be able to spot her by how big her natural tits are. We know we said we focused on pornstars who are still making movies.
We had to make an exception, though, because the list wouldn't be complete without Lucie. Maybe it's because we like pretty Czech pornstars, or maybe it's because boobs like hers aren't something you see every day.
Busty Buffy was born in Prague in 1996. She chose to work in the porn industry soon after she turned 18 and realized how great her tits were.
That was the best thing for her to do. Her tits were 34L, and there were no other amateur porn actors who could compare to her.
But she had a breast reduction after giving birth, so her tits are now "only" 32G and not the size they were before.
But you can still see her real breasts in AnalVids porn movies where she got hit on twice while sitting on a couch. This is Lucie Wilde, the biggest titted Czech model.
23. Bridgette B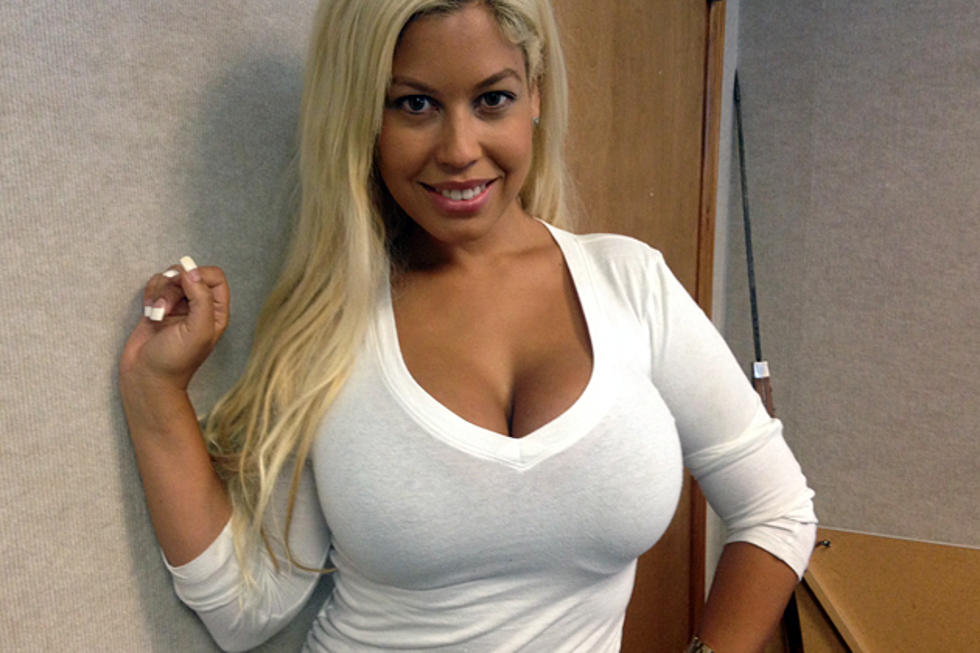 Bridgette B is one of the hottest Spanish pornstars working today, and she has been making porn for more than a decade.
She has everything and is the kind of pornstar every newbie should want to be. She has a curvy body, a seductive face, beautiful lips, and, of course, big fake titties, which make her a full package.
She may have done all kinds of porn scenes over the years, but I would recommend you watch her hardcore anal scenes and double-penetration scenes because they are really good.
You should also watch her lesbian performances because she's just as good at licking a cunt as she is at swallowing a cock!
22. Anna Bell Peaks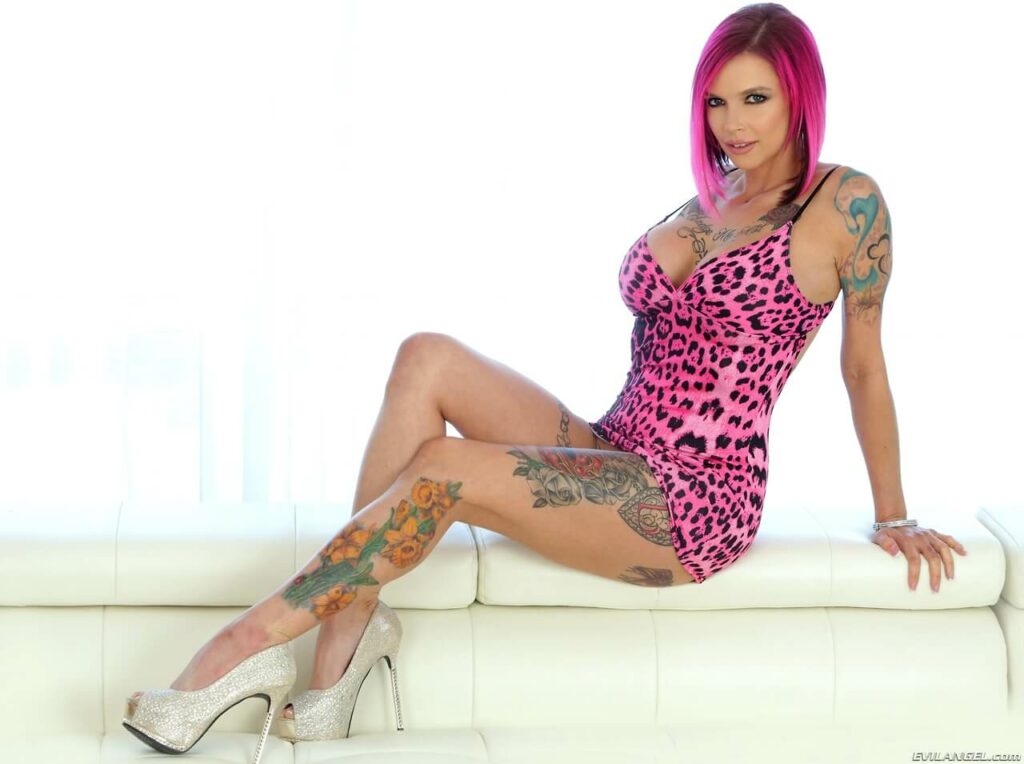 This woman has everything a person could want. A body that is unique and full of tattoos. She uses her beautiful face to charm any guy.
And big fake tits, of course! Anna Bell Peaks is her name, and she is one wild MILF who can turn any scene into a squirting dream.
She is known for her bright pink hair, so you can't really mistake her for anyone else. In 2015, when she was already 34 years old, she began her job in porn. But she didn't do it like a newbie.
She was named twice for best MILF performer of the year at the AVN awards, but she still hasn't won.
Her new, bigger tits are now 32G, and they look great on her inked body. Anna Bell Peaks is not only one of the sexiest tattooed pornstars of today.
But she has every right to be here with all the other busty models.
21. Danielle Derek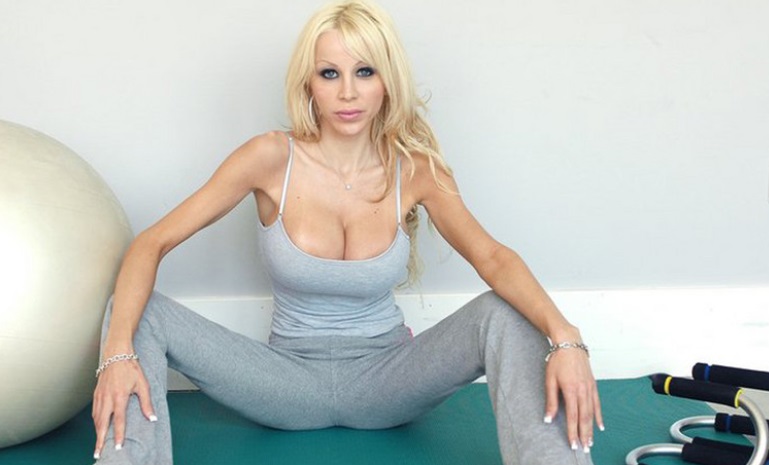 Since I just added Amy, I thought I'd add another actress with football-sized titties!
Danielle Derek has been in the business for a while. From 2005 to 2010, she was very busy, but then she took a break.
She came back, though, with big titties on her chest. Her breasts were already big, but when she came back, they seemed to have gotten even bigger.
She is also not as busy as she used to be and has only done a few scenes in the past few years.
However, if you are interested in seeing her big melons that can hide even monster BBCs in her cleavage, then you should watch her videos.
20. Moriah Mills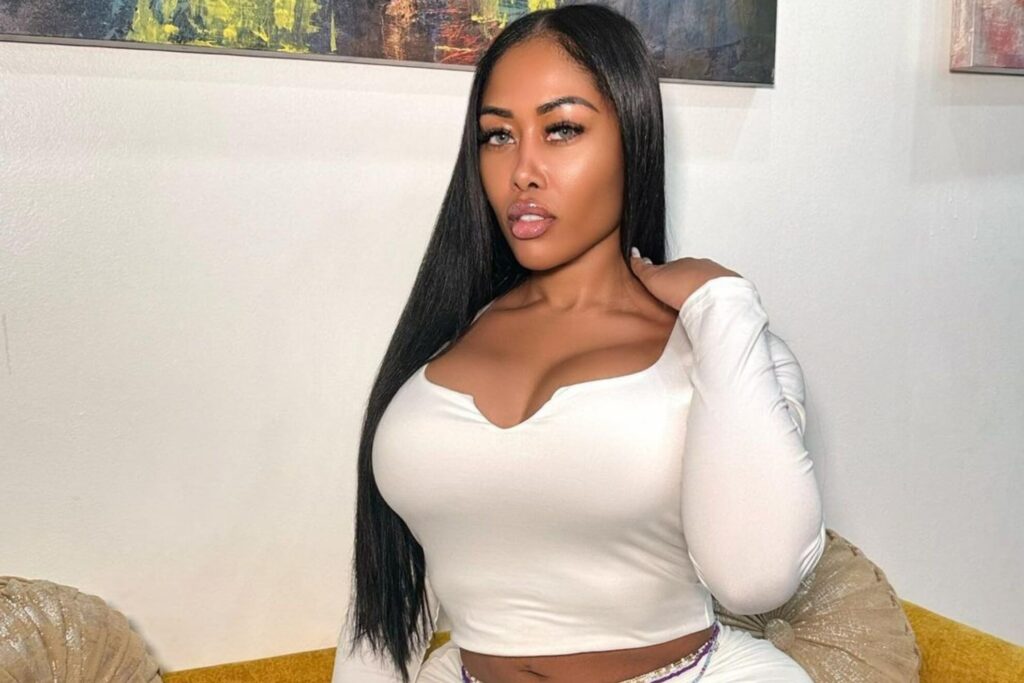 If you like big, round tits, a big, bouncy ass, and beautiful curves on a well-kept body, you should check out Moriah Mills.
This beautiful black actress is the very definition of sexiness! She was a social media model before she became a pornstar, so she knew exactly how to get men and women to look at her body.
So, when she finally chose to do porn, she became popular right away because everyone loved to watch her big, fat booty bounce up and down while a dick was deep inside her tight pussy.
19. Natasha Nice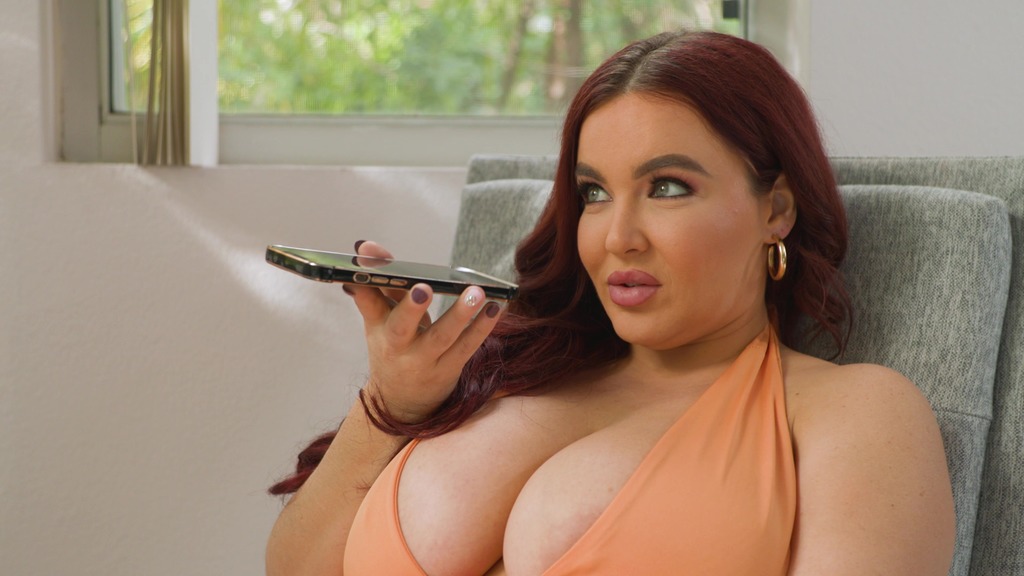 One of the women with big natural tits is telling us how she went from being a hot teen actress to a successful MILF stepmom.
Natasha Nice is one of the most well-known MILFs right now. When this woman is with her young grandson, you know that something wild is going to happen.
Natasha is right here if you want to see a very busy pornstar. She is in tens of big porn movies every year, and she has no plans to stop. She began making porn right after she turned 18 in 2006.
Yes, Natasha Nice probably always knew what would happen to her. And now we can see her hot, curvy body in hundreds of scenes. Her 38G breasts are the best part of every porn video she's in.
18. Dee Williams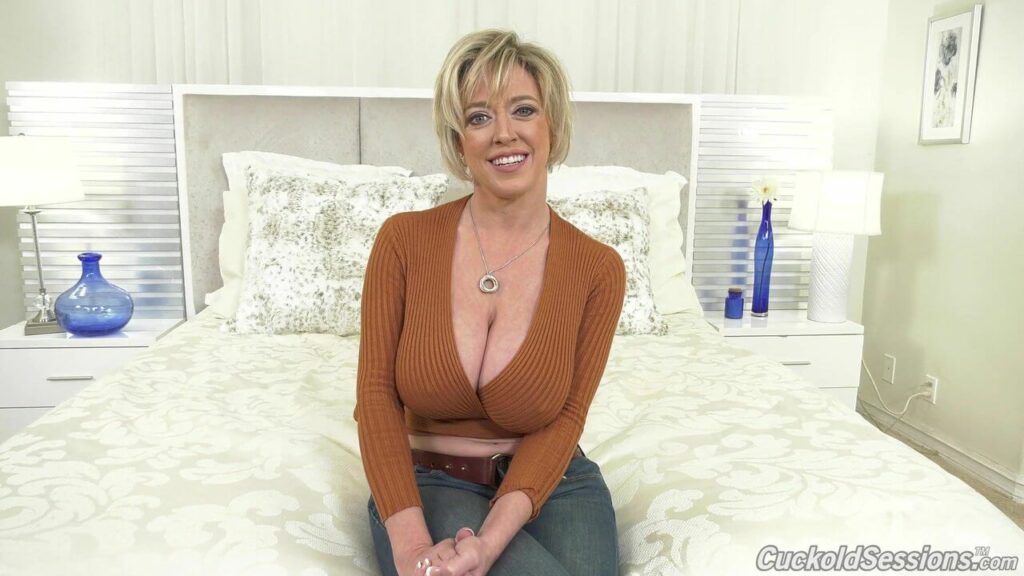 Dee Williams is one of those pornstars who prefers hardcore sex to erotic lovemaking. Because of this, she gets to be in some of the most intense sex scenes!
The beautiful MILF has short hair, a seductive face, and the body of a queen. Her big fake breasts and round behind make her look curvier than she is.
But you'd be more interested in her porn performances because she's as kinky as they come and doesn't feel happy until there's a huge cock stretching out her asshole, another cock up her pussy, and yet another one deep down her throat while she's getting her booty spanked!
17. Autumn Falls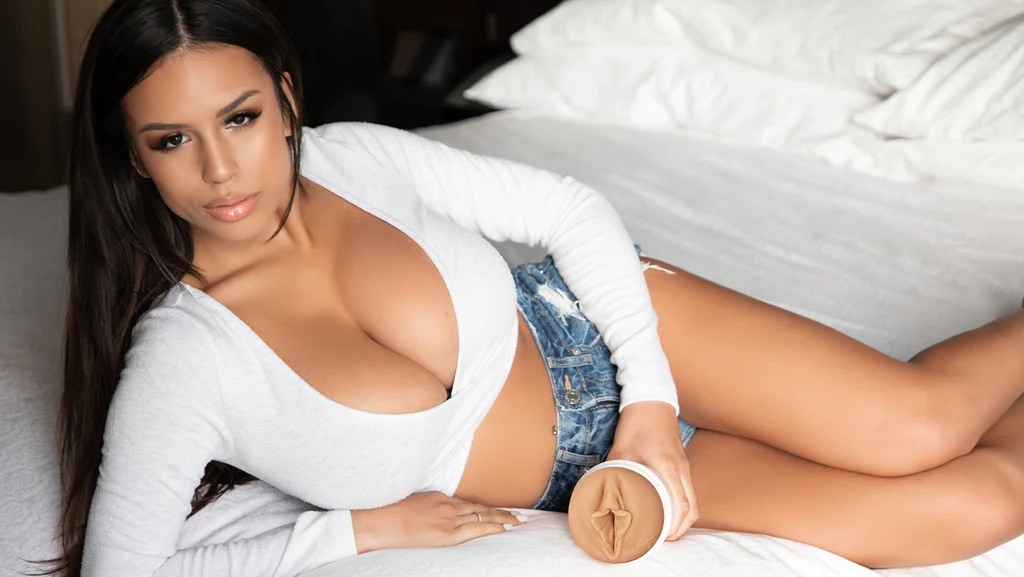 She is without a doubt one of the sexiest pornstars in general. But her huge natural breasts are really something else.
She doesn't look like she's only 21. She started doing porn when she was 19, and she has been in more than 100 porn movies since then.
She was born in New York, but her mother is from Costa Rica. Because of this, she is also on the list of the hottest Latina pornstars.
Autumn is ready for anything, like a big cock in her wet pussy or another gay girl taking care of her big tits.
You can watch her get crushed in the movie Wicked, act as her hot stepsister in Family Strokes, or see her in a wild scene in True Amateurs.
In all of these movies, you can look at her 32G natural boobs and be amazed by how well she can sucking.
And when she gets the chance, she's ready to squirt everywhere. Autumn Falls, a wild Latina teen, is coming, so get ready for a crazy ride.
16. Alura Jenson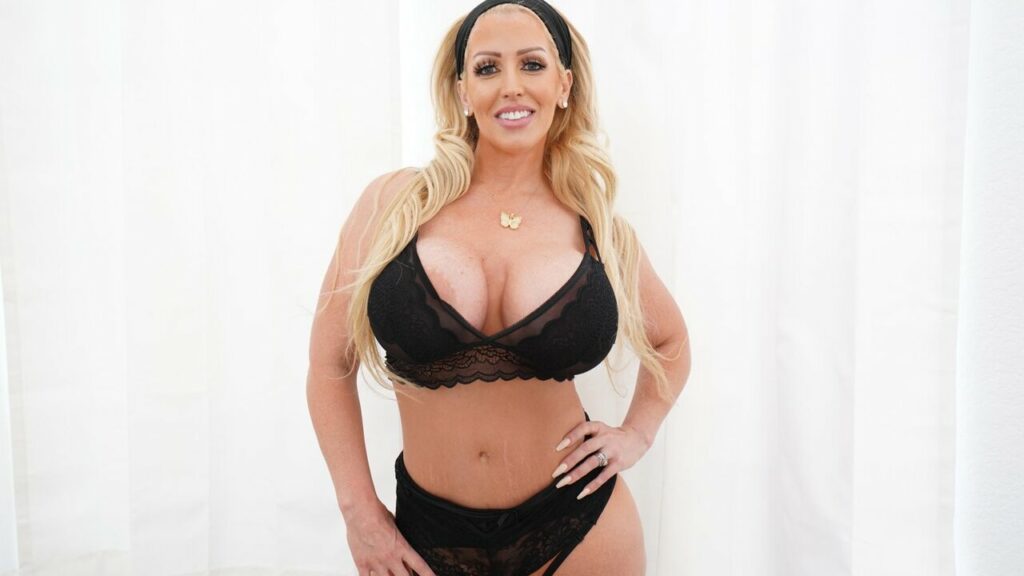 If you like to watch beautiful MILF XXX stars who have the bodies of Amazons and can dominate their partners in every scene, then Alura Jenson is the babe you want to watch!
Just by looking at her, you can tell that she will easily control you and make all the decisions.
She will suck on a cock to make it hard, give it a handjob to make it throb, and then put it in one of her holes and ride it for as long as she wants.
It's always fun to watch her scenes and see how she controls everyone, whether they're guys, girls, new actors, or old pros. They all give in to her will and let her run the show.
15. Karma RX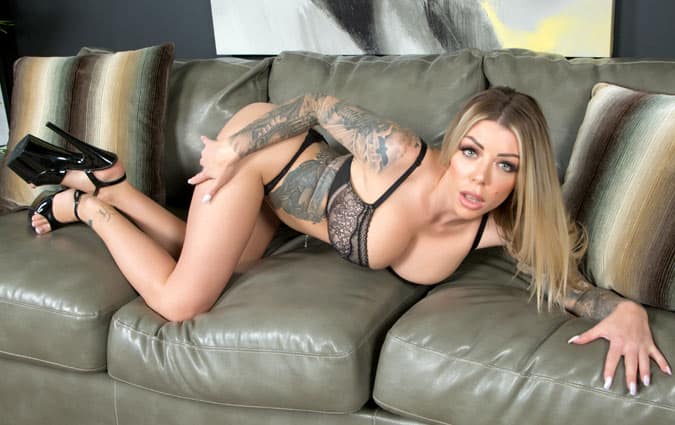 Another hot woman with a lot of tattoos and a lot of breasts. She is called Karma Rx, and you can't miss her.
Once you see her do something, you can't take your eyes off of her. You will want more, that's for sure.
Even more of her crazy act. More of her fake big tits. Right now, we can see Karma change into a very curvy MILF with a lot of breasts. We don't need to talk about her deep throat or her anal skills.
That's what she's done her whole life. But we can talk about 2018, which was her best year up to this point.
It had only been a year since her first pornographic movie, and she deserved to be in some of that year's craziest movies.
We could talk about the Spizoo show Orgy House. She deserved to win the XBIZ Award for best new starlet because of how well she did in her shows.
And now, after seeing hundreds of new movies, we know that her 32H fake boobs are also worth noticing.
14. Casca Akashova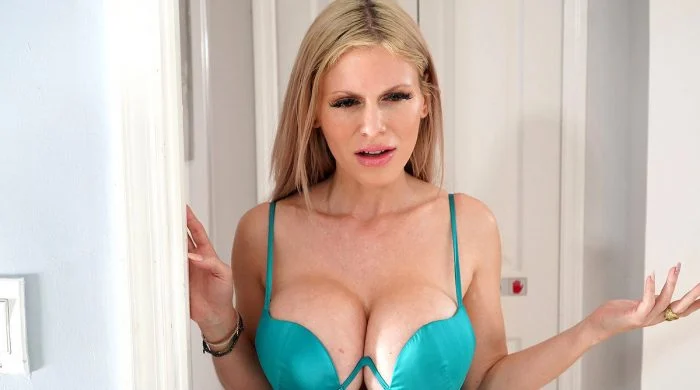 Casca Akashova is not a sweet-faced teenager like most of the girls who start out in porn.
In fact, she is a seductive vixen who has the sexual energy and confidence to get any partner she wants and make them fuck her however she wants.
This beautiful Russian pornstar has a well-toned body, big fake tits, a slim waist, and a beautiful ass, which would make her one of the most famous starlets.
Her sex scenes are also very good, but the best part is seeing her beautiful lips wrapped around a big cock while she looks at you.
13. Amy Anderssen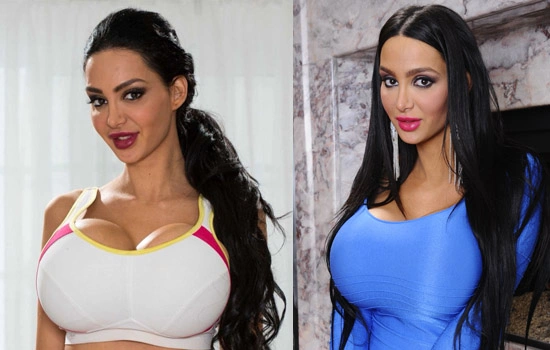 If one surgery on your breasts isn't enough, you can get four more. But let's start at the beginning of busty pornstar Amy Anderssen's beautiful porn job. She was probably always going to work as a porn actor for a living.
Even though she was 20 when she lost her virginity, she knew right away that she needed more sex in her life.
How long does it take to go from being a virgin to being a pornstar?
She was in the first porn movie, and it was the third time she ever had sex. It's hard to believe, but that's how crazy this brown-haired girl is.
When you look at Amy's beautiful body, you can't help but notice how big her breasts are. And no matter what, you will stare at them the whole time. In the first surgery, she went from having natural tits to having CC boobs.
After four more surgeries, she stopped at a 34I cup size. You can look at those huge tits in an Evil Angel movie where she gets fucked by one of the biggest dicks in porn, or in a scene from 21st Century where her big boobs get all the attention.
Amy Anderssen is now 36 years old, but she is still one of the hottest pornstars with the biggest tits.
12. Yinyleon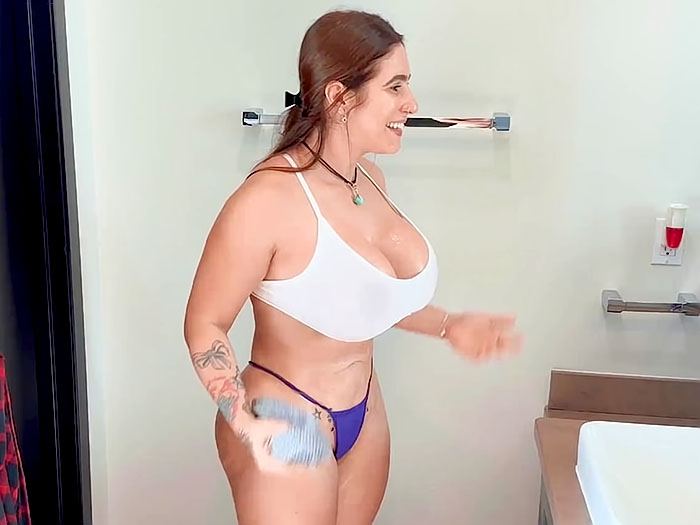 This woman is not a professional actress like the others on our list. But that didn't mean we couldn't give her room here.
Her profile is called "Yinyleon," and she is one of Pornhub's most famous amateurs. Her porn movies are full of hardcore homemade sex where she doesn't mind showing off her big tits, fit body, and big ass.
She definitely has one of the best asses of any actress right now. Her curves are really nice, and you know what's going to happen every time she gets naked in front of her boyfriend's huge cock.
Nope, it won't be some kind of softcore porn for women. Because this MILF loves to put that dick deep inside her ass and fuck it until she shakes in multiple orgasms.
The size of her tits is 32J. She is only 5 ft 1 in (1.55 m) tall, so you can probably imagine how big those tits look on her.
Or, you don't have to think about that. There are hundreds of amateur porn films of Yinyleon on PH that show all of this.
11. Kendra Sunderland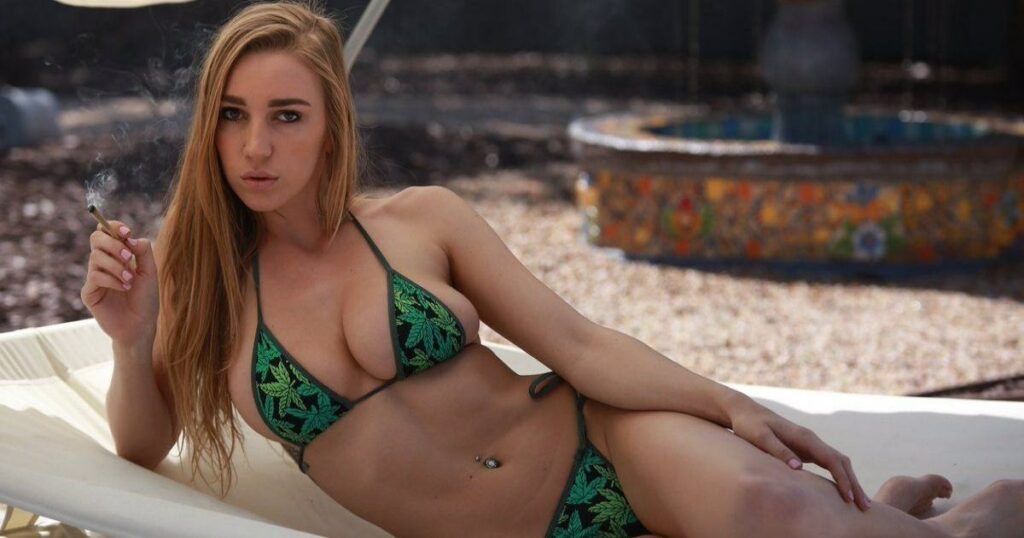 You may know Kendra Sunderland as the "library girl" because she became famous after filming herself stripping and playing with herself in a library.
She then did a few shoots with FTVGirls, and soon after, she did her first hardcore porn scene. She has done a lot of scenes with people of different races, so she has fucked some of the biggest cocks in the business.
Her acts show what she can do. It's so much fun to watch this blonde beauty choke on a cock while her beautiful natural titties are sucked, squeezed, and massaged. Then she gets fucked by a cock so big that it could move her organs around!
10. Maserati XXX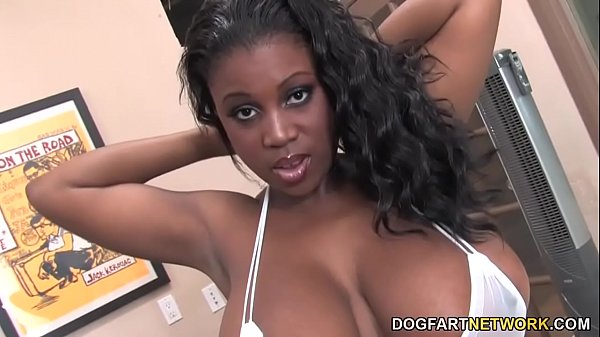 From big tits to big breasts! Because it's time to go see Maserati, the black actress with a big bust and amazing tits. And they come from nature.
She said that they started growing at a normal age but grew a lot faster than usual. And they got so big that she is now one of the top three pornstars with the biggest tits.
She didn't want to be a pornstar, but with those breasts, it's probably the best thing for her to do.
Her boyfriend knew this, so he sent a few pictures of her to a few porn shows with her boyfriend. Since then, she has become one of the best thick and curvy pornstars.
Maserati was born in Jamaica, but because of her growing pornography business, she had to move to California.
She is 35 years old now, but she still loves to show off her big natural tits in hardcore porn movies. She was even on a list of the best pornstars who are big and curvy.
You can see her in Evil Angel action, where busty BBW meets BBC, or in the Devil's Film scene, where she gets what she deserves.
And what about how big her breasts are?
Even if you don't believe it, her natural tits are 40K! And we can't stop looking at them as they bounce around while Maserati has several orgasms. This woman is the real queen of ebony music.
9. Nicolette Shea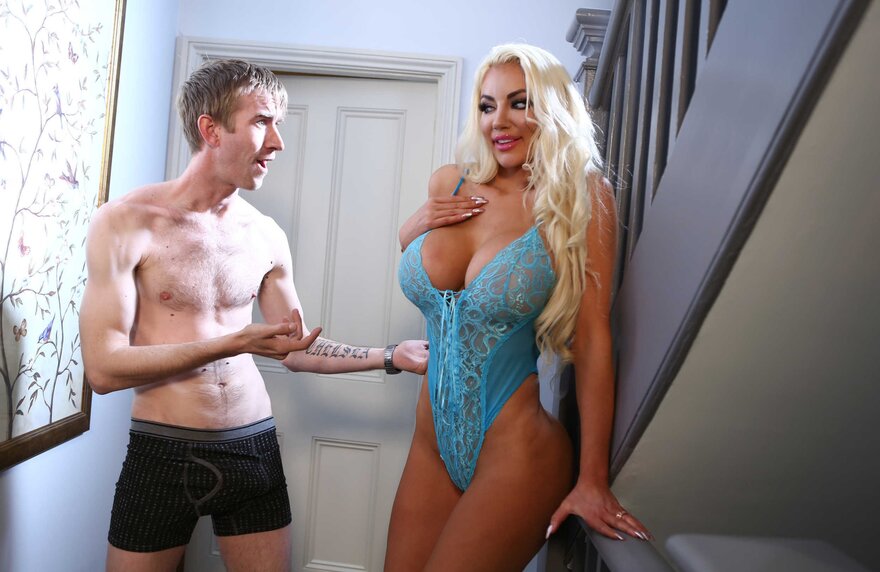 Nicolette Shea was a pretty successful model, but her slutty personality led her to the porn business, where she became very successful very quickly.
The busty hottie made her first appearance in 2017 and has been in a lot of scenes since then.
She may have big fake breasts, but they don't look too bad because the blonde pornstar is tall and has a small waist, which makes her breasts look great.
Since she's been in the business for a while, she's worked with all the big porn companies and given us some of the sexiest scenes you could ever see.
8. Sofia Rose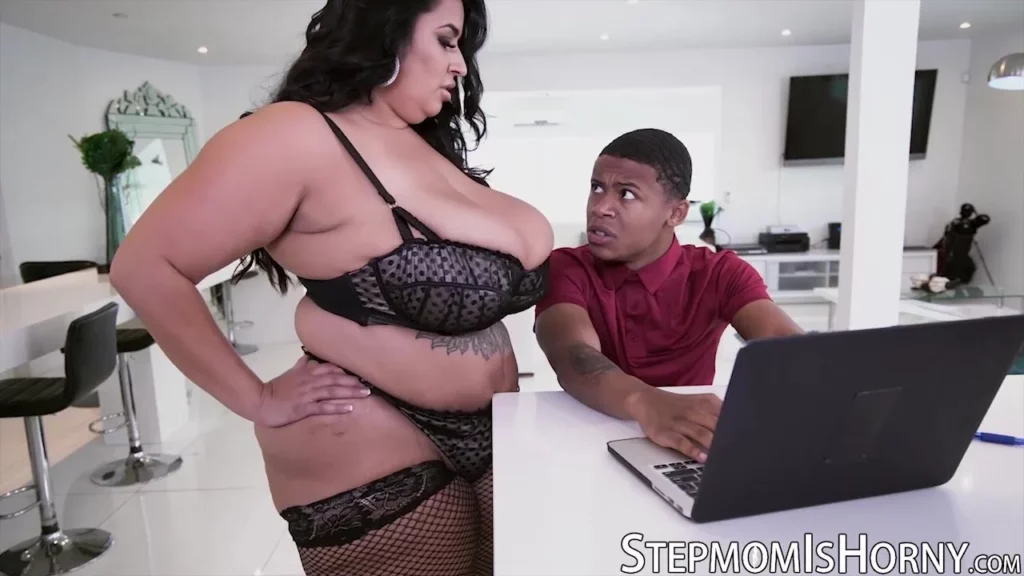 It took a while for big porn companies to ask this woman to perform on their stages. But Brazzers did it, and they know it was the right thing to do.
Sofia Rose is the name of this top BBW pornstar, and you may have seen her in dozens of homemade sex scenes.
But when Brazzers called, she was ready to fuck the best male pornstars on camera, too. Her big tits come from nature and are 38K in size.
Two of the biggest tits in the porn world! She comes from different places, which makes her so appealing.
She chose her stage name to honor the famous actress Sofia Loren, whom she admired. By the time she was 15, her tits were already 36DD.
After a few years, she got pregnant, and her body and tits both got bigger. So now we can look at her beautiful body and her huge tits.
7. Codi Vore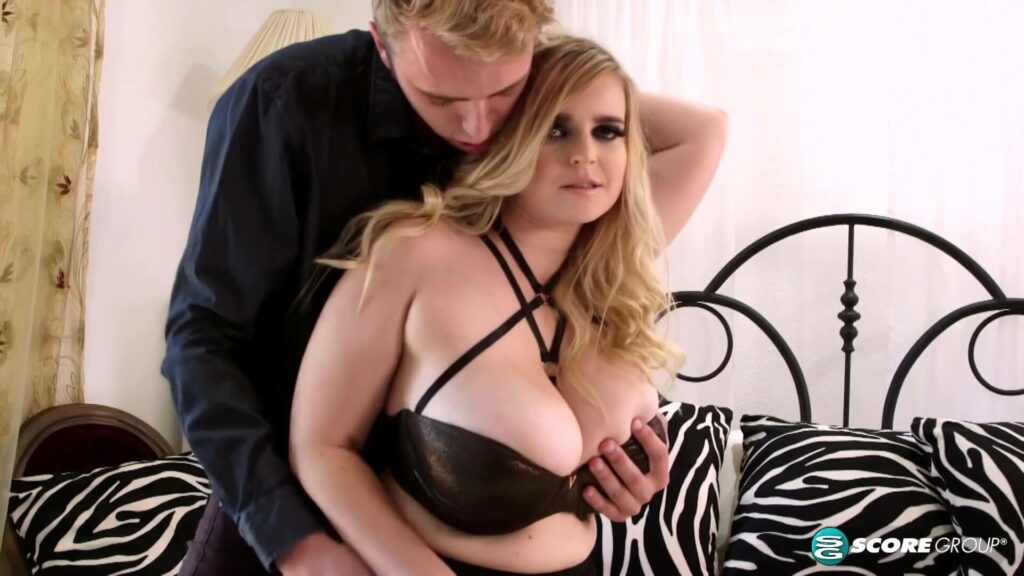 Codi Vore is one of the hottest pornstars. She has one of the cutest smiles and a beautiful body with huge, natural breasts.
She has been in the porn business for a while, but only recently did she start doing hardcore porn.
And it looks like she really likes getting a hard cock down her tight cunt because she has been doing a ton of scenes lately and has started fucking the top talents for the top companies.
I love watching her fuck because she actually enjoys it, and who wouldn't want to see her big titties bouncing all over the place while her gorgeous face and stunning smile show how much she is loving the sex?
6. Amber Alena
Big or nothing! That's what our next busty lady said when she decided to make her tits really big. Amber Alena is her name, and you'll be able to spot her by her big breasts.
She can't even put them in a bra because they're so big. This busty actress is still pretty new to the business, so not much is known about her.
And we hope she will be in more movies in the future so we can see her big tits. Until then, you can also check out her TikTok page, which has a few videos that aren't too adult.
If you didn't know who this girl was before, you probably do now. Because Amber Alena is the girl in the Brazzers commercial who wants her trainer's big cock very badly.
And she'll get it in a full-on porn movie, of course. She also enjoys showing off her big fake breasts on the screen. Amber got a total of three breast augmentations, which turned her natural B cups into 36N boobs.
That's a pretty big change, and she doesn't plan to make any more changes. Never mind, she still has huge tits that put her on our list of the biggest tits in porn.
5. Sheridan Love
When we talk about the biggest tits in porn, we should always name those pornstars who have not only one of the biggest but also one of the most beautiful pairs, and Sheridan Love is one of those pornstars!
This gorgeous babe, who is short but has a curvy body, is exactly what you think of when you dream about fucking an older woman with big titties.
Not only does she have beautiful natural breasts with pierced nips, but she also has a big ass that goes well with her curvy body and makes her one of the hottest pornstars on this list.
4. Ava Addams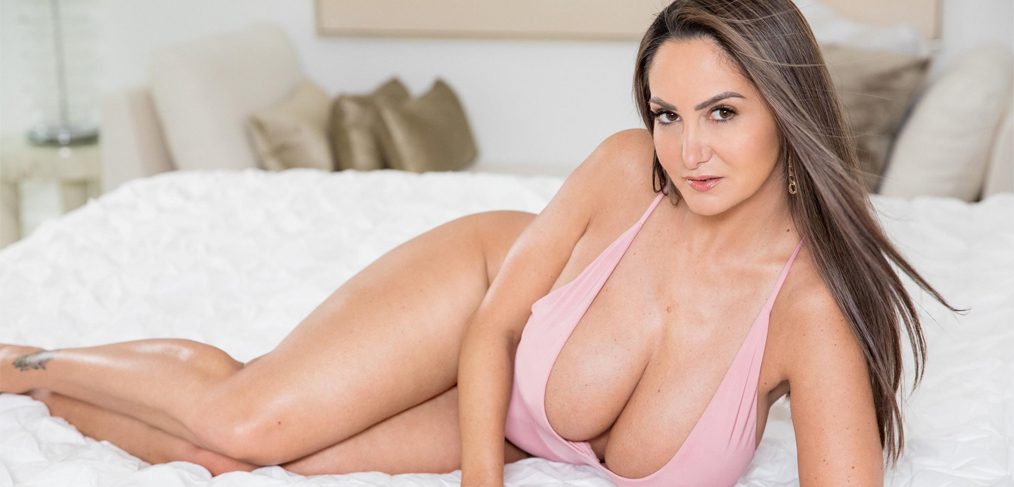 Even if you don't believe it, Ava Addams' tits aren't real. It's hard to believe that because they look so soft, jiggly, and perfect, and they move all over the place when she's getting fucked.
Whoever gave her these names should get more credit, because he or she did a great job. This famous pornstar also has a curvy body with thick thighs and a big booty.
Her big titties help show off her curves and make her look her best. I'm sure you've seen her many times because she's so good in all of her porn scenes.
But I would still tell you to watch her videos if you want a perfect sex scene, because when Ava is on-screen, the scene is going to be fire!
3. Hitomi Tanaka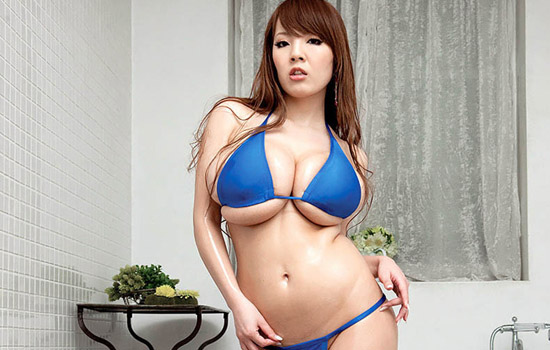 From the ebony superstar to the Asian pornstar with the biggest tits! How hard is it to find a Japanese girl who is in shape?
You could ask the people who make JAV, and they would say that it's almost impossible. But when a woman with big tits shows up, she can't help but do porn.
Hitomi Tanaka, a Japanese beauty with huge breasts, is the same way. Yes, they are real, and the number is 34O.
She looks like a character from a cartoon show, but she isn't. And she's no longer a shy girl. And we love every part of her beautiful body that she is ready to show in mesmerizing porn movies.
But they are hard to find. Not her breasts. The movies, though. She hasn't left Japan yet, so she isn't making porn for western porn companies. That's too bad, because she should be one of the sexiest Asian pornstars.
And you already know that porn in Japan is limited. Don't worry about it, you would only look at her big tits anyway.
She even won the Most Spectacular Boobs award from AVN fans. And that's another reason why we put Hitomi Tanaka in second place on our list of the biggest tits in porn!
2. Christy Marks
Ah. Jesus Christ. Jesus Christ. What can we say about this beauty that is so striking? Christy was born on October 13, 1988, and her breasts are a whopping 44H right now.
Marks has the bluest eyes you've ever seen, which is just one of the things that makes her so exceptional.
But what makes her even more unique is that she loves to suck cocks. Christy likes it when guys put their balls in her mouth or pussy.
She doesn't care as long as they are happy and moaning, which makes her happy too.
Christy does things like "Creampie," "Car," "Group Sex," "Wife Swap," "Wife," and "Hardcore."
Christy gets turned on quickly, especially when she sees a big bulge on a man because she knows what he has to offer. She wants to know, and she wants to know a lot.
1. Angela White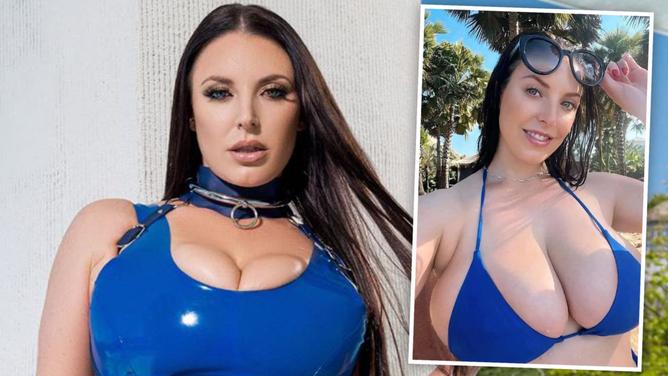 You could say that Hitomi is hard to beat. But there is one more woman who deserves to be called the hottest model with the biggest tits.
And Angela White is the only other person who could do it. She has amazing big natural breasts, and she is also one of the craziest porn stars in general.
She was born in Australia, but she moved to the US quickly so she could be as close as possible to the porn business.
She started working when she was 18, and she hasn't stopped since. Angela got a number of awards, and in 2018 she was put in the AVN Hall of Fame.
Angela White is the only pornstar to have won the AVN Female Performer of the Year award three years in a row.
During the 18 years she worked in the adult entertainment business, she did work for all of the well-known porn films.
She went from being a horny teenager to a busty MILF. You can see how good she is at fucking in several wild Adult Time movies, in anal scenes for True Anal production, or in BaDoinkVR scenes.
Oh, we were about to forget. Her tits are a size 42H. Angela White is the true queen of cleavage.