18 Best NTR Hentai of All Time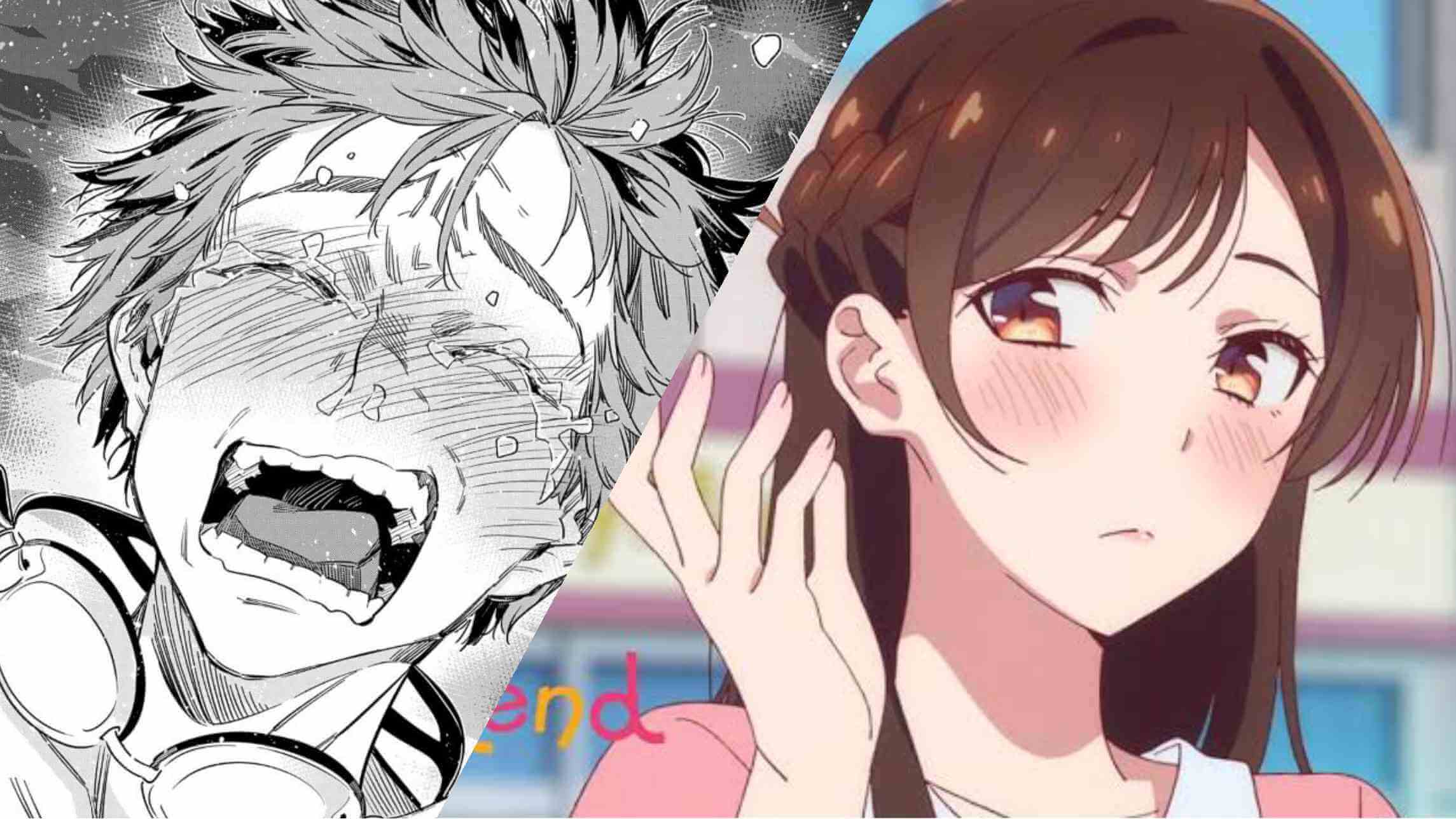 Netorare is a type of hentai that is strange and contradictory. It is about someone in a healthy relationship, usually the male protagonist's girl, being taken away by someone else in a sneaky way.
They sometimes take it a step further by making fun of the poor guy as he goes crazy.
There's no question that Netorare brings out the worst in people. They've been blackmailed and raped.
These women are more interested in sex than in love, and so-called "alpha males" go out of their way to ruin the life of another guy.
Netorare teaches us, in the end, that being a good guy doesn't always get you the girl.
The most exciting parts of NTR hentai anime are the sex scenes. It's pure power fantasy: a guy steals someone else's girl and fucks her until she can't function as a human being without his dick.
We all have a sadistic side, so let's talk about the best hentai anime where the cheating girlfriend's man finds out.
Does it hurt the guy?
Most likely.
Is it what Netorare is all about?
Hell yeah, it's true!
18. Anata Wa Watashi no Mono: Do S Kanojo to Do M Kareshi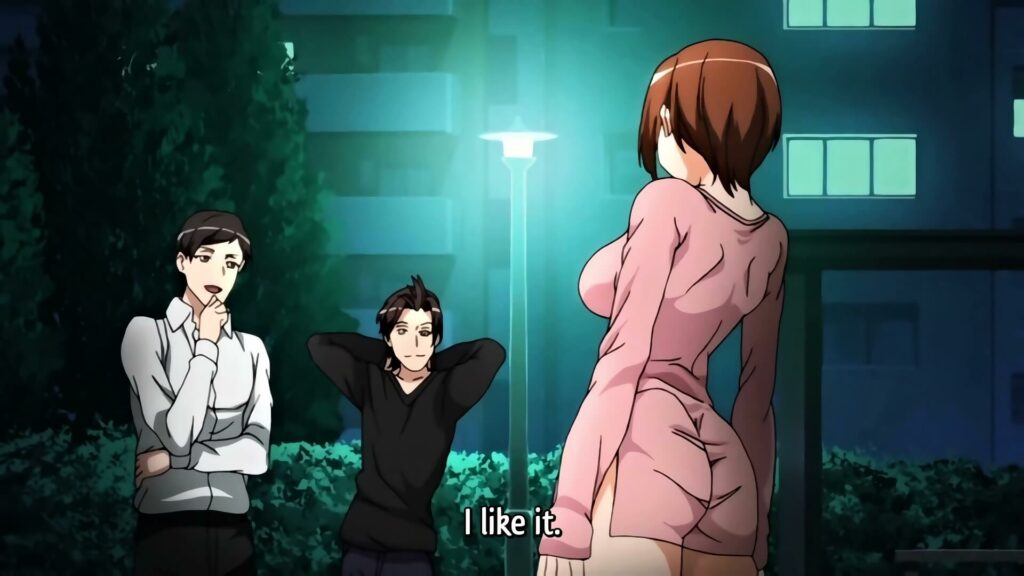 Chitose finally got the courage to tell her older sister, Minato, how she felt. Minato, on the other hand, doesn't want to date anyone and thinks he should put his studies ahead of having a girlfriend.
Chitose thought Minato would turn her down, so she blackmails him with a picture she stole from his phone that shows him in a bad light. Minato only has one choice: either he plays with Chitose or he is found out to be a pervert.
This hentai is about a strange love story between a girl who likes to hurt people and a man who likes to hurt himself.
Chitose makes Minato do whatever she says, and after she teases and humiliates him, he begs to have sex with her. Chitose will even ask two men to have sex with her while Minato watches helplessly.
Even though Chitose cheated on Minato, everything works out in the end, and Minato is glad that he really loves Chitose.
The plot shows that this hentai is about femdom, so if that's your thing, you'll like it. The people, the places, and the way sexual scenes are shown are all just right.
17. Mistreated Bride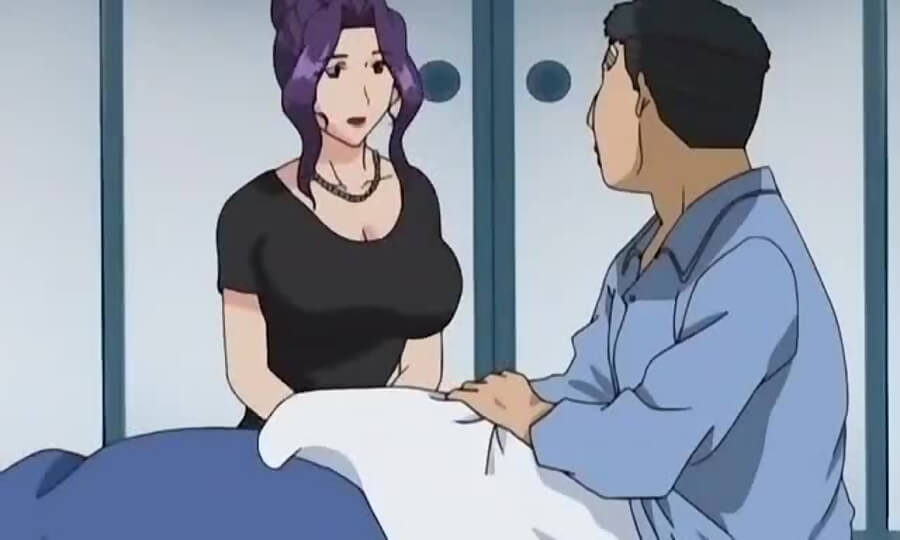 Mitsuko is a beautiful woman who got married not too long ago. She moved in with her husband's family and started living with them.
However, this was the beginning of her life as a sex slave for most of the men in her husband's family.
It's not a standard Netorare; it starts out that way, but soon changes into something else. It doesn't seem like the story is built around the sex scenes. Instead, it seems like sex is a necessary part of the story.
The story is interesting, but sometimes the plot makes no sense. There are a lot of phrases that have been used before in other hentai. You should definitely check out this hentai.
Mistreated Bride is almost a perfect example of a hentai. There are some sex scenes that are both very hot and very dirty. It hasn't been changed in any way.
Both MILFs are very beautiful, and every sex scene they're in, they pretty much own. Most of the sexual activity in this hentai is either between family members or NTR. And sometimes cruel. Fans of hentai, on the other hand, know that already.
16. Kichiku: Oyako Choukyou Nikki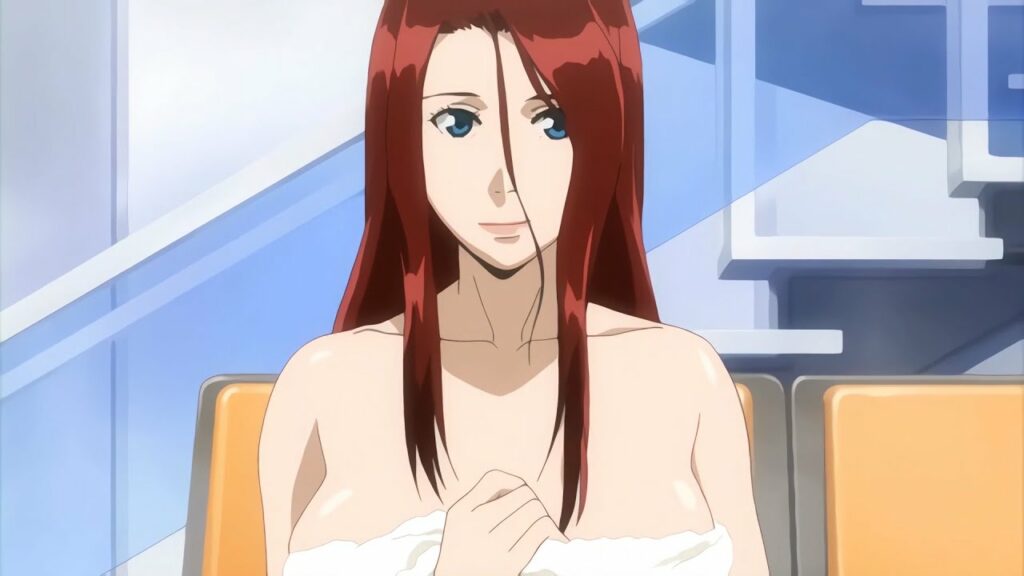 Yuu Nikaidou lives in a happy and peaceful place with her older sister Manami Nikaidou and her mother Hitomi Nikaidou.
The sisters talk about their boyfriends, how having sex regularly makes them look younger, and other girly things.
But when Hitomi tells her daughters that their cousin is going to stay with them for a month while she studies for an entrance test at a local medical school, their quiet home gets a little livelier.
Kinichi Itou is overweight and acts like a pig. He uses his medical skills to make strong aphrodisiacs and give them to his relatives without their knowledge, making them into slutty sluts who are desperate for sex.
Kinichi is giving his relatives drugs for two reasons. First, he wants to get back at them for making fun of his looks and personality. Second, he is making drugs for his exams and trying how strong they are.
Yuu, Manami, and Hitomi can't get enough of his cock even after the drug wears off. Hitomi cheats on her husband, who is too busy with work to notice. Manami cheats on her boyfriend.
Because they are all different, there is always something new to see on each show. Also, each show is more exciting than the last. This hentai is very interesting.
15. Taboo Charming Mother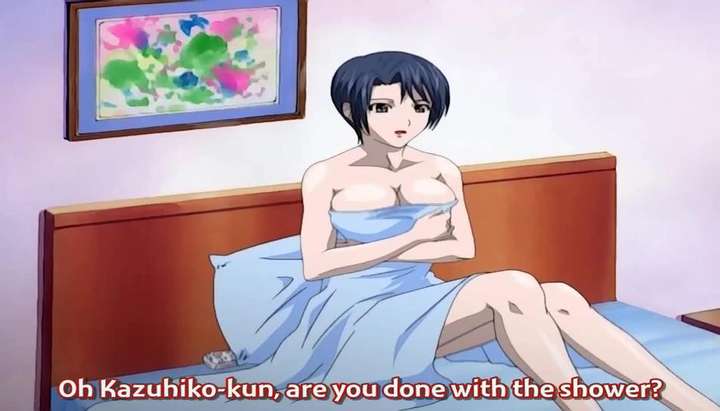 Misako has been married to Yosuke Amamiya for a year, but her new husband Kazuhiko barely notices her, let alone sees her as a mother figure.
But she has a more serious worry: when she is alone at home, she often gets threatening phone calls from someone who knows everything about her daily life.
She doesn't say anything about these troubling events because she can't talk to Yosuke about them.
Just as Kazuhiko is starting to like Misako, a sex toy is brought to her door. This makes things worse for him.
After her workaholic husband leaves her unhappy, she starts masturbating on the phone with the unknown speaker.
Misako finds out that she isn't the only one with a dirty secret when she sees Kazuhiko playing with her underwear. What will happen now that she knows that her husband thinks of her as a woman?
The characters are without a question the best part of the story. They're very easy to relate to, and the psychological parts are great and true to life.
The hentai has a lot of turns and twists that will make you think and keep you on the edge of your seat.
14. Sagurare Otome The Animation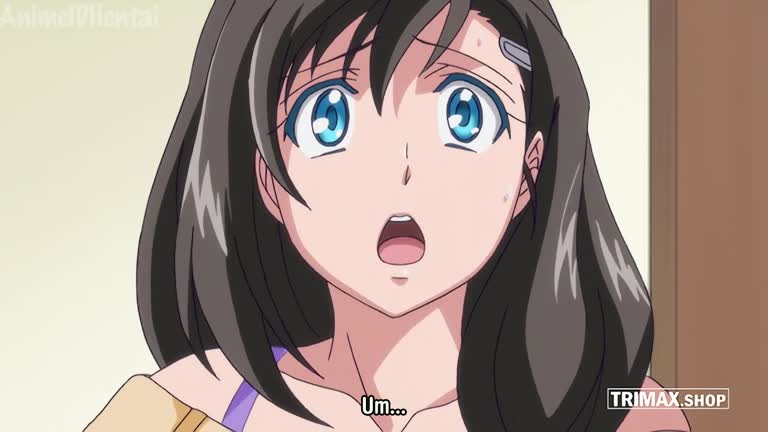 Yuzuki and Akihiro have finished making plans for their wedding and are now living happily as a married couple.
Unfortunately, things aren't that easy. Akihiro is too busy with work, and when his company calls for an emergency meeting, he often interrupts Yuzuki and him when they're making out.
When Akihiro asks his coworker Horii to his house, Yuzuki may have found a solution to her problem that she hadn't planned on.
It turns out that Horii was a regular customer at the massage parlor where Yuzuki used to work. The parlor offers both normal massages and sexual services.
Horii misses Yuzuki, so he takes this chance to get to know her again without making her husband suspicious.
The short NTR hentai anime Sagurare Otome The Animation is about a young woman who meets someone other than her husband who can give her all the sex she wants.
Even though she rejects Horii's advances at first, she comes to like them over time because he is a better lover than her husband, who is more focused on his work than on what his wife wants.
So, if you want to start a healthy family, here's a pro tip: don't forget how important it is to balance work and time with your wife. But, hey, it looks like most of the men in hentai anime are jerks.
13. KatainakaniTotsui de Kita Russia Musume to H Shimakuru Ohanashi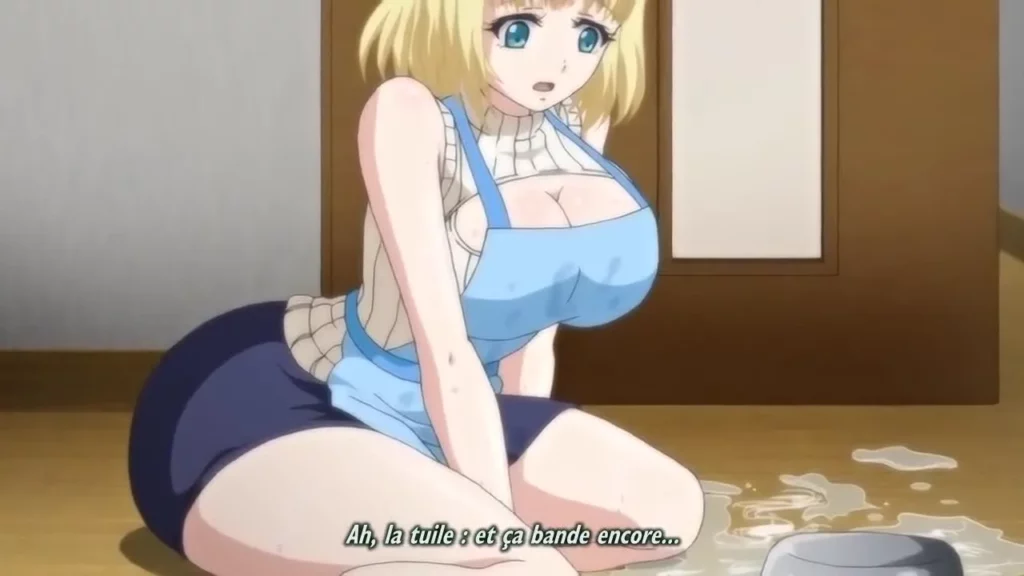 Kenta Suzumura is sad after his job application gets turned down for the hundredth time. He goes back to his family's house to get himself together before trying again.
Kenta's brother Kouta, who is much better off than Kenta, pays them a visit with his beautiful foreign wife Alisa to show how much better off he is than Kenta.
When he sees how beautiful his brother's Russian wife is, he can't help but feel jealous. Kouta leaves his house and wife one day to work on a big project.
He won't be back for a while. Because of this turn of events, Kenta can blow off steam by having sex with his brother's Russian wife, who is lonely and hasn't had sex in a long time.
This hentai is more funny than sad because Kenta is making the most of his time at home by teaching his Russian sister-in-law about Japanese culture.
For example, he tries to convince Alisa that it is traditional for a Japanese person to wear a loincloth, yukata, maid outfit, or even a sailor school uniform.
Alisa might have broken the law when she cheated on her husband, but a woman has to take care of herself.
Why Kouta didn't just bring his wife with him is a mystery, but Kenta doesn't seem to care. Overall, it's not very interesting, but it is fun to watch.
12. Tsuma Ga Kirei ni Natta Wake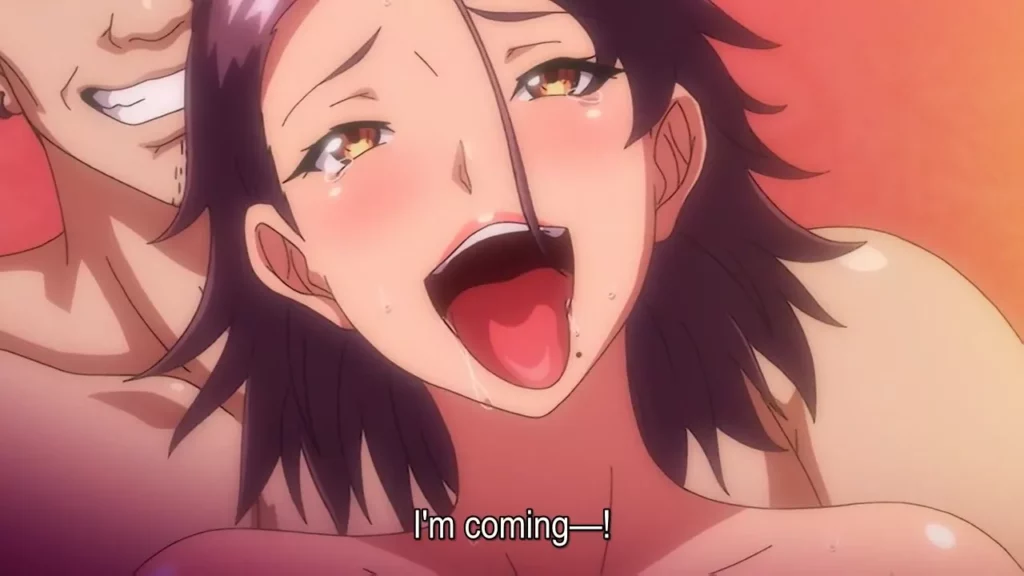 Rintarou hires an agent to watch his wife Misako because he thinks she is up to no good. In the report he gets from the agency, there is a picture of Misako in the act.
There is a picture of Kuroda, who looks like a fool. Rintarou yells at them both. He wants them to make a sex movie as payment for not telling anyone.
Rintarou asks Kuroda to show a video of him having sex with his wife, which he does. Kuroda tells Misako that they will meet one day in a park.
As she walks to the park, she puts on a blonde wig and sunglasses to make herself look different. Kuroda tells her to take off all her clothes, then he puts a vibrator in her and makes her ride a fake horse while he suckles her. Rintarou is always watching what's going on.
In Tsuma ga Kirei ni Natta Wake, Tarou gets excited when he sees his wife having sex with someone else, even though he knows she's cheating on him.
Misako's husband Tarou is such a gentleman that it's hard to blame her for going out with another guy. Misako wants more excitement in her dull life, but her husband Tarou isn't the only one who can give it to her.
11. Seiso de Majime na Kanojo ga, Saikyou Yaricir ni Kanyuu Saretara…? The Animation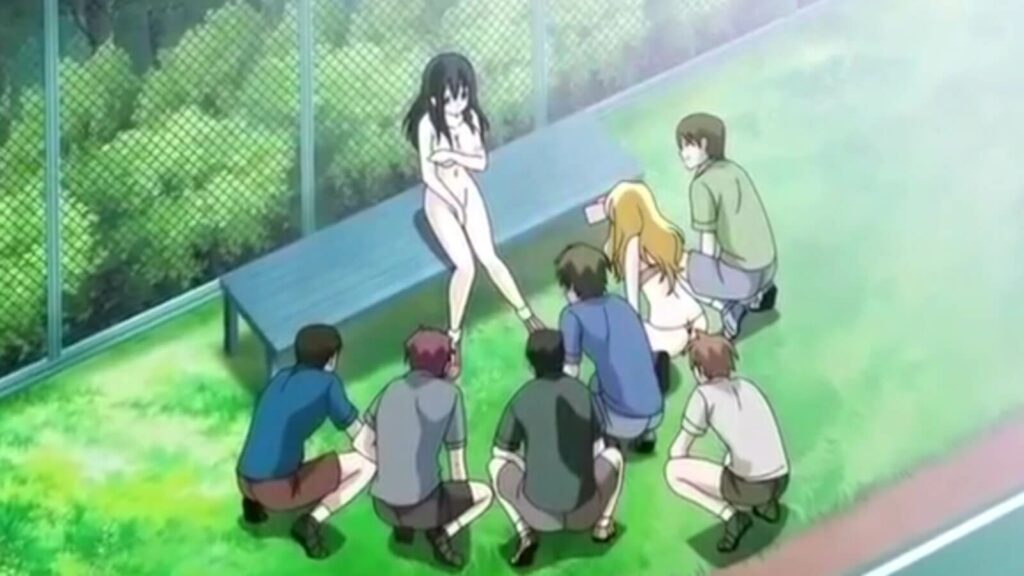 Seiso de Majime no Kanojo ga, Saikyou Yaricir no Kanyuu Saretara…? is a standard hentai anime about gang rape, and the story is pretty simple: At every tennis club meeting, Miu is given drugs, raped, and taped.
To show how much she cares about the club, they even let her boyfriend come to the party and make him watch Miu being abused.
At the end of the story, Miu dumps her boyfriend for the guys at the tennis club, and she enjoys having dicks in every hole.
This NTR hentai anime is short, but it has good animation and tells a story that could happen in real life. Do college groups still rape girls during hazing rituals?
10. Himawari wa Yoru ni Saku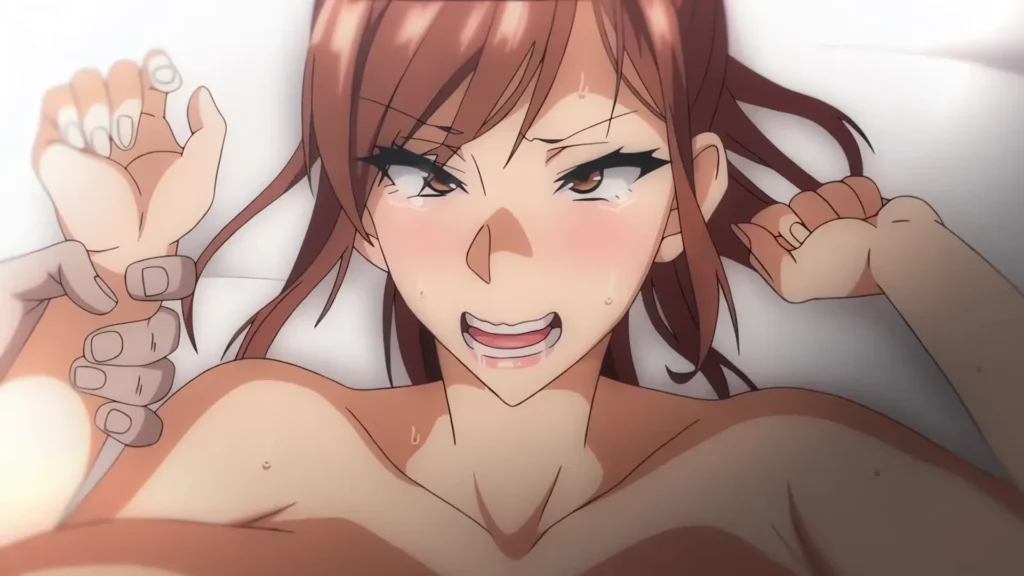 One mistake can ruin your whole life, and that's what happened to Norihito and Hisato, his beautiful wife.
Norihito made a mistake that cost his company a lot of money, and now he has to take the blame and pay off the debt.
Norihito could lose his job and home, which would make it impossible for the couple to have children.
Still, Norihito's boss has a way out: he can hire Hisato as his personal helper for a few weeks.
Gouzou has had his eye on Hisato for a long time, and she knows it. Still, she reluctantly agrees, and that's when things start going downhill.
Gouzou doesn't have to try hard to get his new secretary to sleep with him behind Norihito's back.
Himawari wa Yoru ni Saku is a pretty simple netorare game. It's the story of a woman who is forced to become the new secretary for the boss of her husband. Or should I say that she is his new fuckdoll?
Sooner or later, Hisato will get bored with having sex with her husband and willfully look for the cock of another man.
When it comes to quality, ahegao moments are great, and Hisato's facial reactions perfectly show how enticing it is to be creampied.
9. Unsweet: Netorare Ochita Onna-tachi
Jun is a smooth motherfucker who tells his teacher Katsuko that he loves her, and she agrees. The two people get along well, but they don't talk about it.
After all, a relationship between a student and a teacher is a big no-no, even though it might be easier to get good grades that way.
Jun got horny one day and started making out with Katsuko at school.
Kazuya, Jun's classmate, sees them together and later uses pressure to get Katsuko to be his sex friend.
The sex scenes in Unsweet are what make the movie fun. There is a big difference between how Jun and Katsuko make love, which is soft and private, and how Kazuya makes love, which is passionate and lustful.
The latter just shoves his dick down Katsuko's throat and forces himself into her pussy until she gives in.
This is the best thing about this OVA…Unless, of course, Jun finds out that Katsuko is fucking his friend.
8. Daraku Reijou The Animation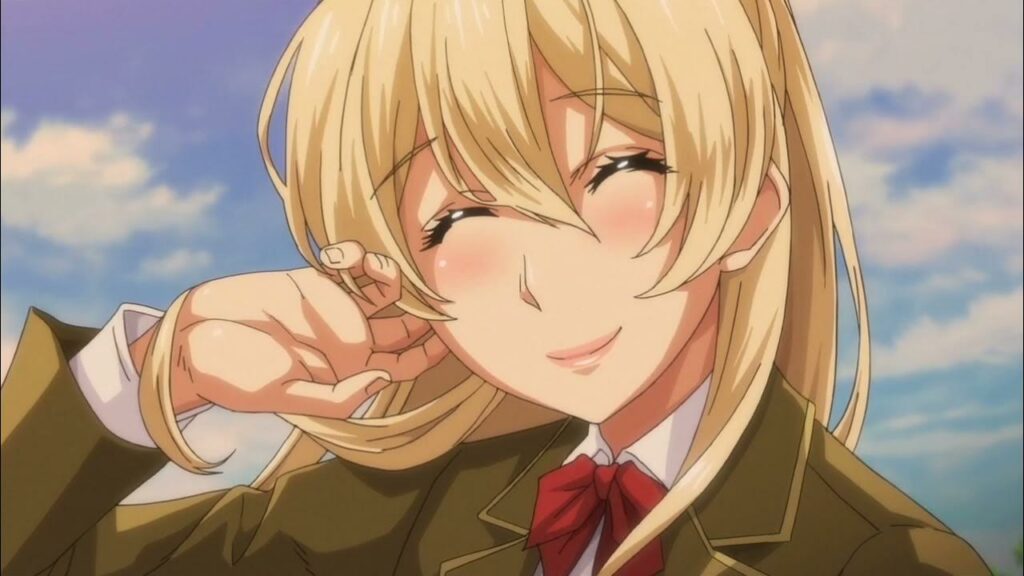 Daraku Reijou is a story about a couple's love that goes all wrong. Yuusuke, the main character, musters up all his bravery to tell the most beautiful girl in school that he likes her.
After meeting for a while, the two love each other and finally have sex in Yuusuke's room.
When Yurika's father gets into trouble with a rival company, everything seems to be going great.
The deal is simple: the man gives his daughter as a bride, and the business stays in business.
What else would you expect from a rich guy besides for him to be a total jerk? Even though he dates a big-breasted high school blonde, he still sends Yuusuke movies of himself fucking her.
At the end of the story, Yurika and Yuusuke meet for the last time. She is now pregnant, and she offers him one last fuck.
Even though the story of Daraku Reijou is pretty weird, the long sex scenes are very detailed.
There are different shades of color to give depth to the figures, and the animation moves at the right speed.
Yurika has to sleep with her new husband's dick, but she still thinks it's better than Yuusuke's.
Even worse, this jerk of a husband has a face, and he makes fun of Yuusuke and the audience with that evil smile of his.
7. Ore wa Kanojo wo Shinjiteru!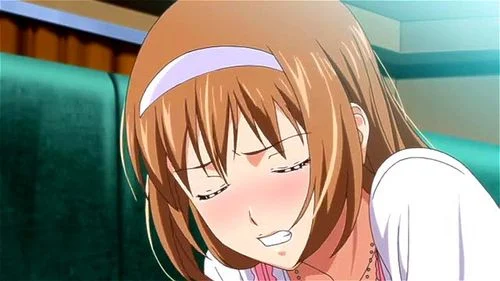 Kensuke is lucky to be with Ayumu, who is a very beautiful and bright woman. After Kensuke graduated, he and Ayumu moved in together.
The trouble is that someone is interested in Ayumu and wants to take her away. The worst part is that it's someone Ayumu slept with when she was drunk.
This studio Silver NTR hentai anime has become a sort of legend for two reasons: Episode 2 will never come out, and the quality is one of the best in the business.
The character designs are unique and beautiful, and the animation is full of little quirks, like how Ayumu carefully licks the glans or slurps up the cum.
Well, that's if you don't mind the censorship and use your ideas… Ore wa Kanojo wo Shinjiteru! is a plain netorare story, but it's a good one, with sex that gets right to the point and no internal shots.
I don't know what will happen in the second show or if it will even come out. From what I can tell, Ayumu is slowly starting to like her senpai's sexual experience and sexiness more than her nice-guy boyfriend.
6. Soredemo Tsuma wo Aishiteru 2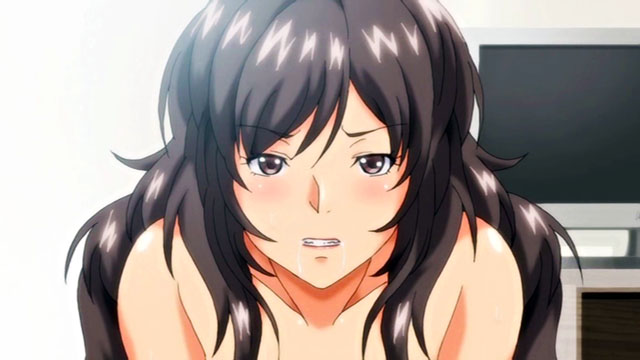 Marika is a physical education teacher, and when she gets moved to a new school, she has to leave her husband behind.
Since it's a hentai anime, it didn't take long for one of her trainees, who looks just like her husband, to fuck her at her house.
Unluckily for our main character, the complex's guardian has proof that Marika cheated on her husband and pressures her to become a whore.
Soredemo Tsuma wo Aishiteru 2 is a very sad NTR story that, amazingly, isn't too typical, since the fat, ugly jerk isn't the main bad guy.
Still, I think he stole the show because of how disgusting he looks. His ridiculous proportions and creepy smile make him look like he came straight out of Attack on Titan. It's scary to see how he rapes Marika like a giant eats a person.
By the end of the second episode, Yuuto can't tell what's real and what's just an illusion he's using to cope.
Men fucking his wife while he talks to her on the phone, and being forced to watch footage of Marika having sex with other men and saying she likes it, all while Yuuto is being raped… This poor guy isn't to blame.
Soredemo Tsuma wo Aishiteru 2 is a great example of a netorare hentai anime, even if it is a bit strange.
5. Netosis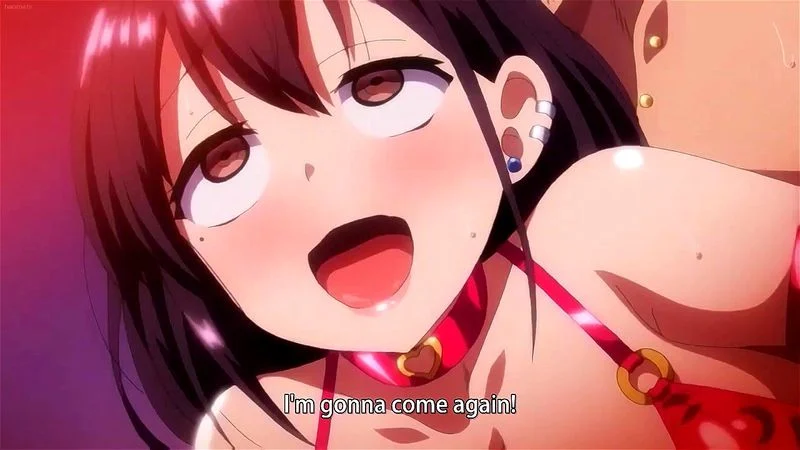 Netosis (sometimes spelled Netoshisu) is the story of how Haruno's relative Kasumi went to the wrong people because of his failed incest story.
Kasumi is threatened, and her rape is shown live on a station that Haruno often watches.
Kasumi turns into a full-time prostitute, which is what usually happens when a girl gets involved with the wrong people. Surprisingly, she also forces Haruno to turn into a prostitute.
Netosis is hard to understand in every way. This one-episode hentai is full of messed-up moments after messed-up moments, and it all builds up to another messed-up moment.
It does, however, have some really well-done sex scenes. How about seeing a strange man get it on with Kasumi while he's wearing different costumes?
Not bad, huh?
In another great sex scene, Kasumi does charity sex with Haruno and then leaves him. The general mood of Netosis is very, very dark, so I wouldn't blame you if you skipped right to the sex scenes.
And talking about a dark tone…
4. Kedamono-tachi no Sumu Ie de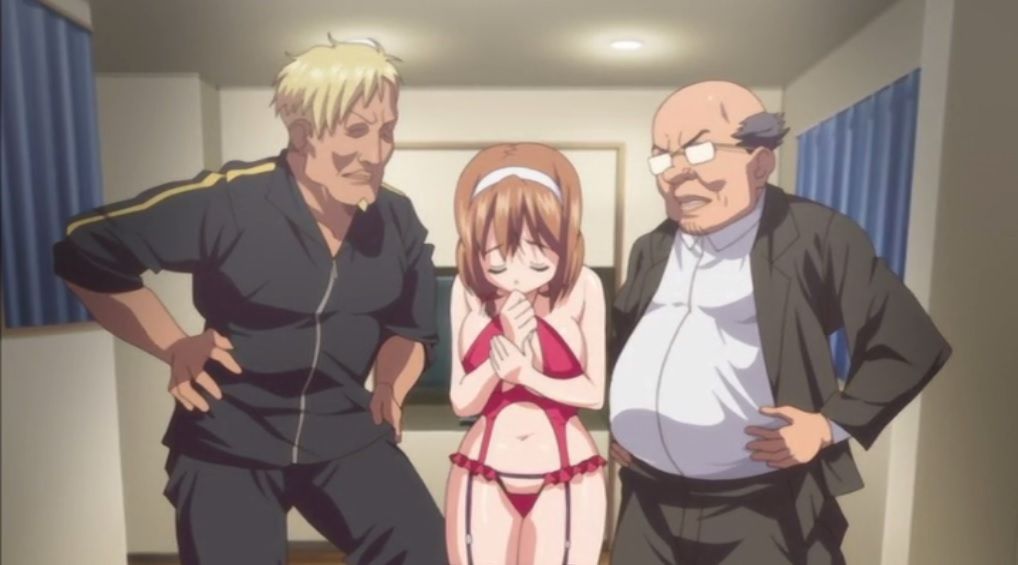 Arata and Koharu are happy with their lives, and they love and support each other as any happy pair would.
Koharu's flat burns down one day, so she moves in with Arata, who lives with his father and stepbrother, because she has nowhere else to go. Oh, but they both hate Arata and are known to be huge perverts.
He just put Koharu in danger by letting her into a lion's den, which is like bringing a lamb to a lion's den.
While Arata isn't looking, Koharu is turning into his father's personal trash can. Once he finds out, there's nothing he can do to stop his family.
When Teruaki Murakami is in charge of a hentai, you know it's going to be good. I hope you like a dark, sad mood and camera work that makes you queasy.
Also, watching Koharu's character change feels like watching a satanic rite. She went from being a kind and loving girl to being a nymphomaniac who sucked on her balls and ignored Arata in favor of his father and stepbrother.
This netorare hentai anime is not fun to watch, but it gets the job done.
3. Kanojo ga Mimai ni Konai Wake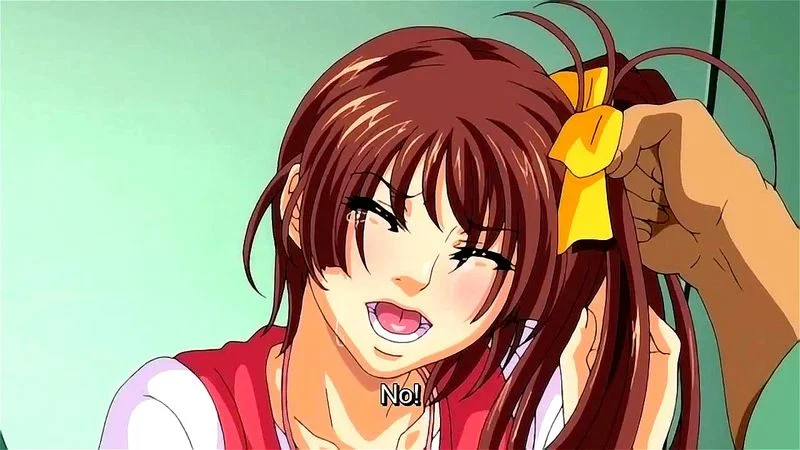 Kanojo ga Mimai ni Konai Wake has three stories with the same basic plot, but they are written in different styles.
The best story is in Episode 3, which is about a guy who steals his friend's girl. This is because the situation is more true and, in a way, even familiar.
The main character of the show, Seiji, was in an accident and is now in debt to the hospital.
His girlfriend, Ai, is eager to help him pay off his debt and starts working as a hostess, but things escalate as she ends up becoming a prostitute.
Seiji's friend Kizaki comes to the rescue and saves Ai, but he keeps her for himself.
Because of her new job, the first few scenes show Ai fucking different men, and the rest of the story is Kizaki trying to convince Ai that he's the better man.
At the end of the show, Ai has sex with Seiji while he is sick in bed, but she is still not happy.
How to fix it?
Right away getting rid of him and going back to Kizaki. Ouch!
2. Otome Dori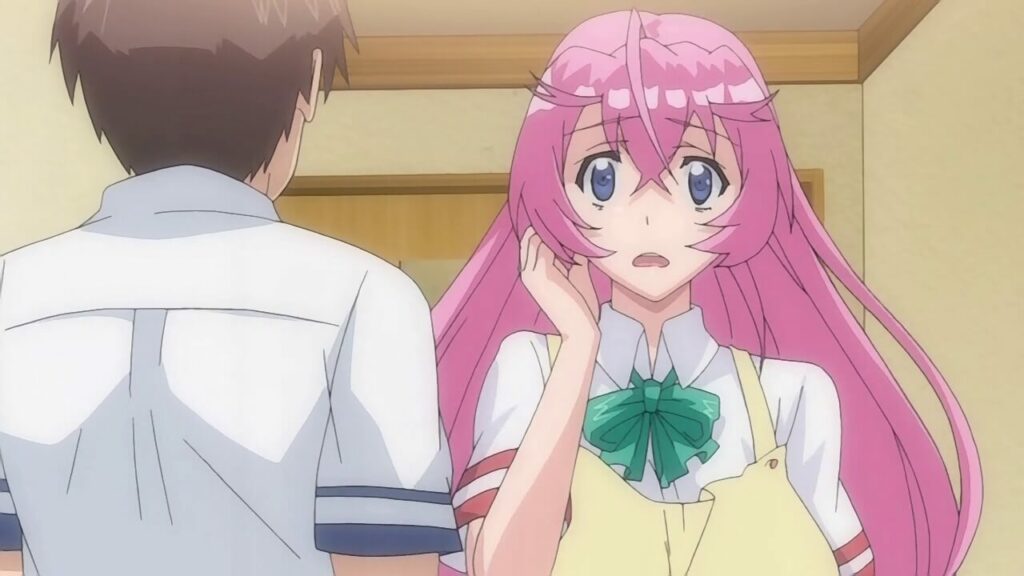 Kazuki's life is like a dream. What more could he want? A cute and helpful little sister, a great family, and a beautiful childhood friend who he will one day marry.
But Kazuki's life falls apart when he gets a DVD of his childhood sweetheart, Otome, getting it on with a group of rich perverts.
What might all of this mean?
What happened to Otome?
Why is she selling her body?
The truth is much deeper and darker than that, and Kazuki will soon find out the hard way.
Everything is in Otome Dori: endless gang bang, spit roasts, creampies, fantasy, etc. It's surprising that Otome still has a little bit of a human mind in her.
The strange animation and art style of Studio Seven, as well as the distorted sizes of the bodies, make the sex scenes look…unnatural. Even though the art style has nothing to do with the book it's based on, it adds to the sad mood of the story.
I know there are a lot of people who don't like Otome Dori, but no list of netorare hentai anime would be complete without it.
Even though Kazuki and Otome are not an official pair yet, Otome is not cheating on Kazuki. Kazuki's heart breaks every time he sees his crush fuck with other guys.
1. Nama Lo Re: Furachimono The Animation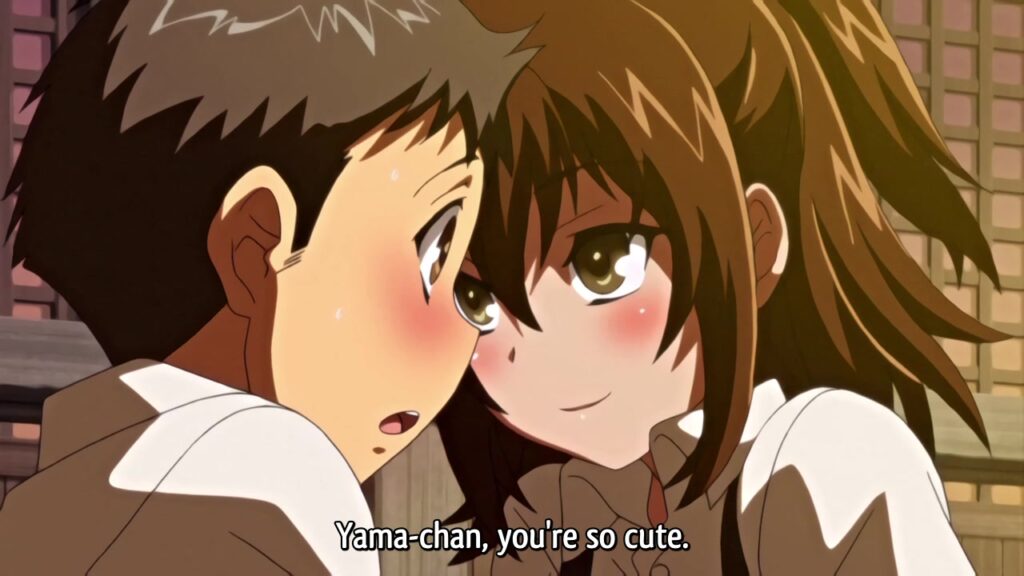 Nama Lo Re: Furachimono, the sequel to Nama Lo Re: Namakemono, is about two young lovers who spend the whole summer having sex instead of doing their schoolwork.
One of their female friends, Ayumi, sees the two of them fucking in a public bathroom because they are so crazy about sex.
Ayumi blackmails the "poor" main character with a picture of them making out. This gives her the freedom to finally steal her best friend's boyfriend.
It all starts when Ayumi licks his ear and gives him a casual handjob. But things get worse quickly, and they come up with a secret code so they can meet up sexually without Mei knowing.
Ayumi doesn't mind being "the other girl" and enjoys teasing Yama-chan, which makes him compare the skills of the two girls. Just so she can beat Mei, Ayumi even lets Yama-chan fuck her while she's in her swimsuit.
Even though it's 100% NTR, it's a lighthearted version with vanilla sex, characters that look cute, and a few funny parts.
Mei even shows up in Yama-chan's mind as a chibi figure to try to stop him from cheating on her. Because of this, we'd like to suggest this netorare hentai anime as a bonus.
Nama Lo Re: Furachimono is different because the boy is the one who is being forced to have sex.