40 Best & Hottest Asian Pornstars of All Time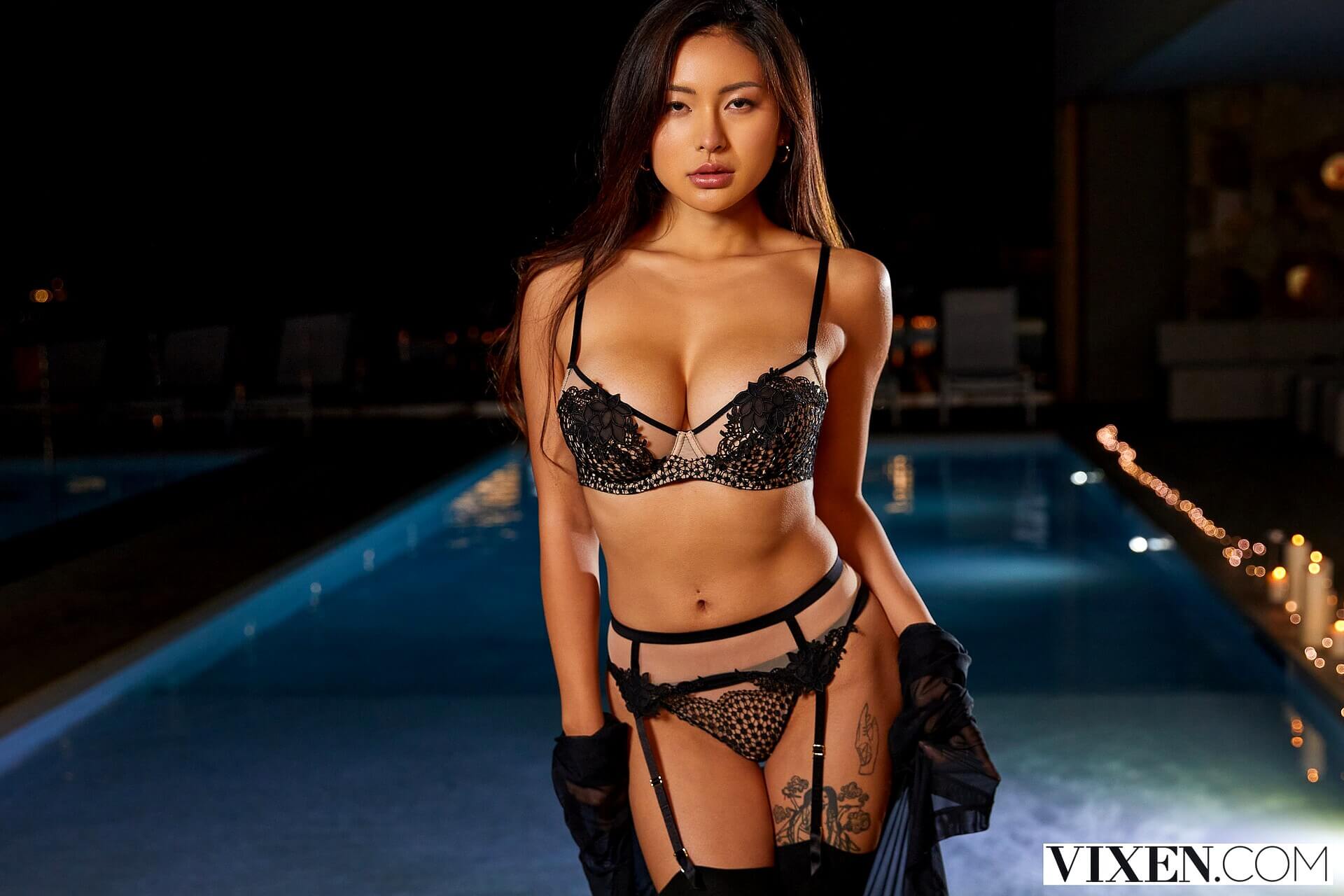 Who doesn't love pornstars from Asia?
I love them for sure, and I'm pretty sure you do too, since you're on this page looking for a list of the best ones.
But let me make one thing clear: you won't find Japanese girls on this page because they deserve their own list, and I only wanted to feature Asian starlets whose private parts aren't cropped.
There are a few Japanese babes on the list, but they have been working a lot in the West, so I think they deserve to be on this list of the best Asian pornstars.
Asian women are known for their natural beauty and great bodies, so it was hard to choose only a few of the hundreds who work in the business.
I usually only write about girls who are still working in the industry, but for this piece, I included a couple of pornstars who are no longer working but still have a lot of fans and should be considered among the best Asian pornstars.
I tried not to include the retired girls on this list, but it was hard because I still watch their scenes a lot, so please don't be mad at me.
So, I shouldn't waste any more of your time, so let's look at all the beautiful Asian pornstars.
40. Mika Tan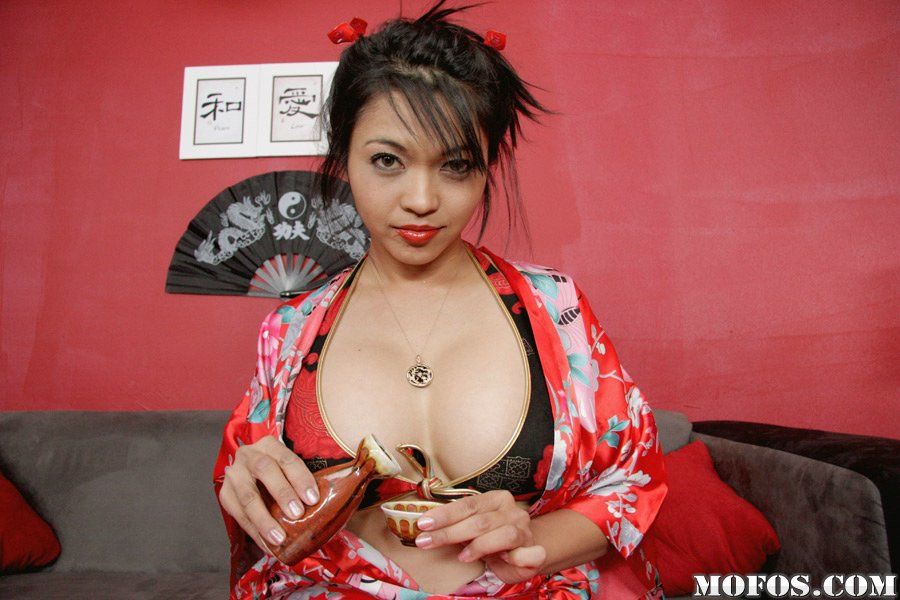 One of the Asian pornstars with more curves. Most Asian girls are as flat as my 20-year-old tire, so she must have won some kind of gene lottery or something.
Very good for mouth fucking, stripteasing, and just being a fuck toy.
Mika Tan is the girl you've been waiting for if you've ever wanted to see an Asian who isn't ugly, big, or fat.
39. Honey Moon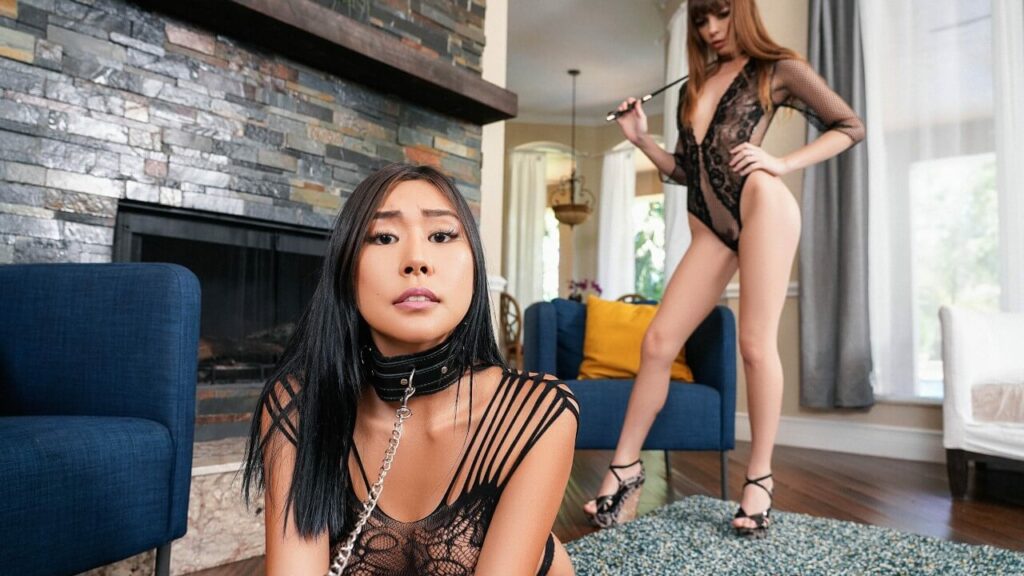 I don't know what happened, but this stunning beauty isn't doing as many scenes as her fans wanted.
She is busy on social media, and a few of her amateur videos come out regularly, but she hasn't worked with a porn studio in a long time.
Only because of this is Honey Moon so low on the list. This Korean pornstar has a beautiful body and face, and her fake titties are big and look just right.
She has everything she needs to become a big name in the business, and I hope she starts shooting more scenes soon.
38. Christy Love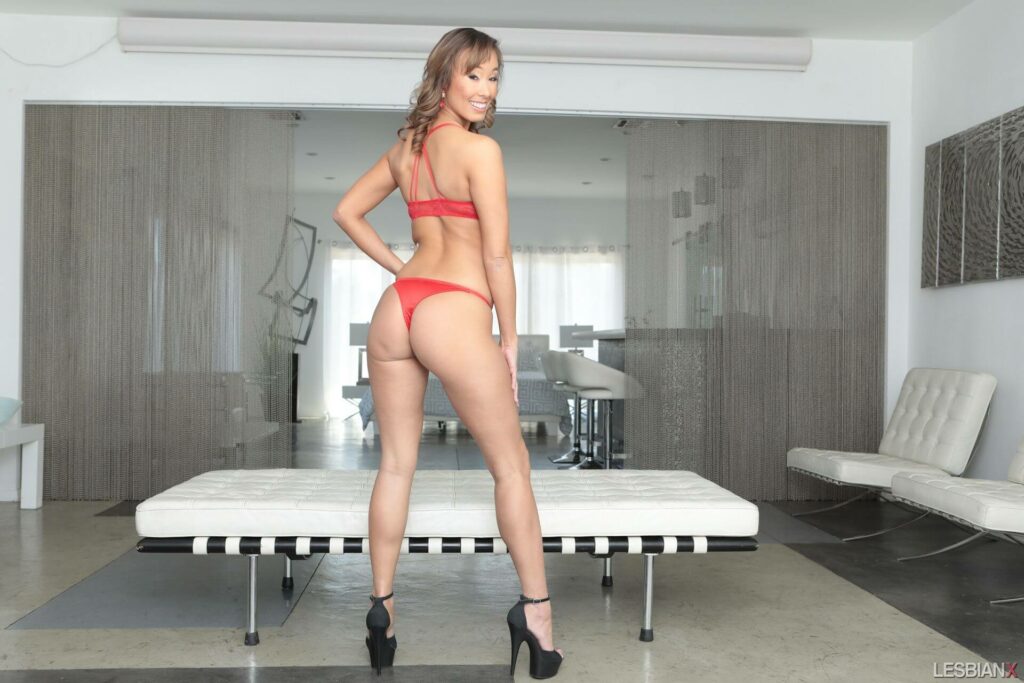 Christy Love is one of the hottest Asian pornstars right now, and she can do a lot of different things in each scene.
She's a senior whore with one of the cutest faces you'll ever see and a small body, tiny tits, and a perky ass.
So, you will see her getting hit hard by big black cocks, but you will also see her fucking younger studs, dominating them, and using them to please her own sexual needs.
She can suck a cock like a champ and is an expert at riding cocks and making men wiggle with pleasure as they try not to orgasm.
37. Rina Ellis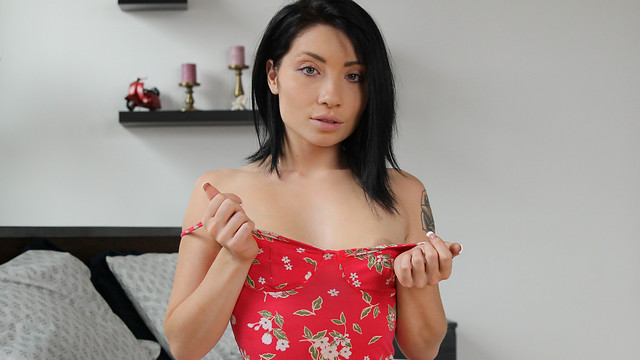 Rina Ellis is one of the most beautiful Asian pornstars of the last 10 years. If you don't believe me, just watch one of her scenes and you'll agree with me.
Rina Ellis started her work as a camgirl, like most of the other performers in the business. She was an instant hit on different cam sites.
This led her to work in the adult business, where her exotic looks and eagerness to hook up with new people made her very popular.
Since her debut in 2015, this short pornstar has worked for all the top studios, done scenes with both male and female actors, and fucked both men and women.
36. Kalina Ryu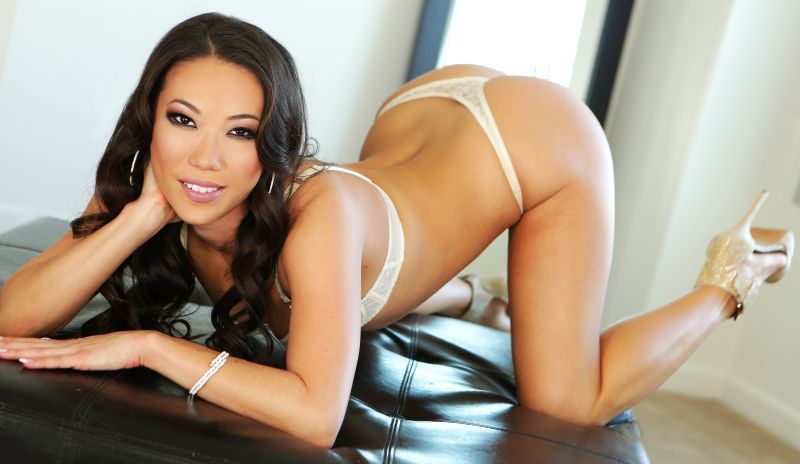 This beautiful woman doesn't watch porn, but she does it every day. She likes it deep, hard, and rough when she has sex.
That's the perfect way to introduce Kalina Ryu, an Asian MILF porn star who is already very famous. She didn't decide to do s*x until quite late.
She was 29 when she met a friend who asked her to a pornographic movie shoot. Since then, she has become a big deal in the porn business.
One of her parents is from Korea, and it's easy to see that her beauty is a mix of European and Asian traits.
Some people say she's the sexiest whore they've ever seen. Some people even say she's hotter than Asa. We only know that she is one wild little girl.
35. Saya Song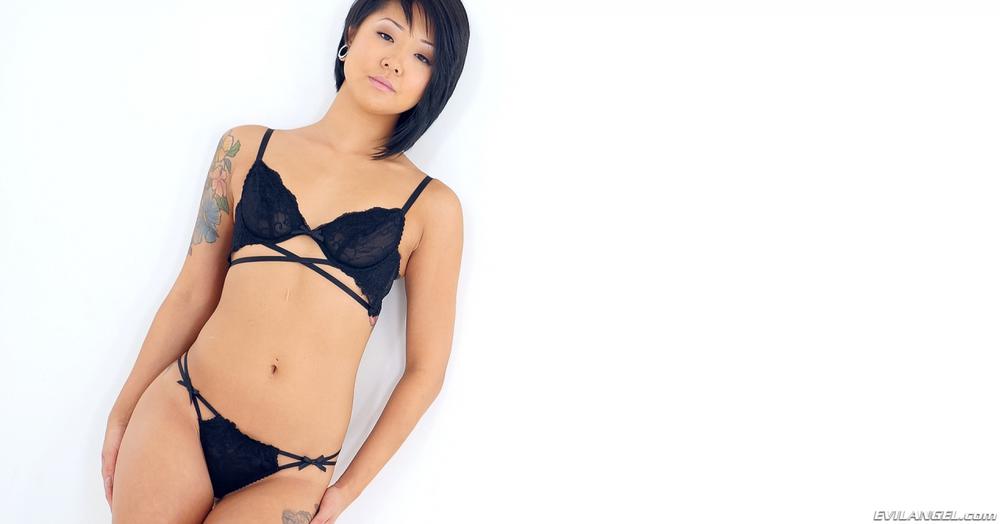 Saya Song is a small pornstar, like most of the other Asian pornstars on this list.
Saya may be one of the few girls with a pretty slim body, but the fact that she has a small behind and flat titties makes her look even smaller.
But that doesn't make her any less beautiful; in fact, the opposite is true. She makes the most of her small size and her willingness to be controlled by men by using them to their fullest.
And she likes anal sex, so seeing a big cock slide between her tiny ass cheeks is a treat that will make you want to poop.
34. May Thai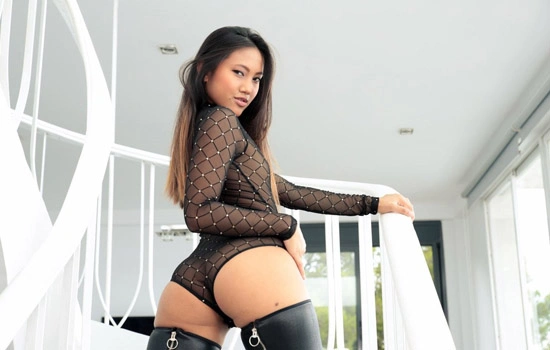 It's all in her name. May Thai is a hot pornstar from Thailand who chose to take over the porn scene in Europe with her gorgeous body and huge love of hardcore sex.
And by "hardcore," we mean double penetration sessions with big black cocks cumming in her slutty mouth afterward.
She was even nominated at the AVN Awards 2022 for best foreign anal sex scene of the year.
May Thai knows that she can seduce any big cock close with her beautiful body and seductive eyes. And it always ends the same way.
Thai pussy was smashed, and this top Asian pornstar's fans were happy.
33. Mia Little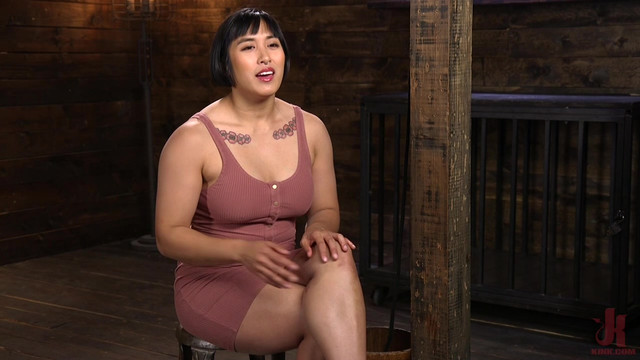 If you like to watch porn with all kinds of fetishes and kinks, you may have already seen Mia Little's shows.
This beautiful Asian babe has been in a lot of scenes with bonding and BDSM, strap-on fucking, fists and pegs, sexual punishments, and scenes where she is shamed sexually.
She made her first appearance in 2011. Since then, she has been able to do all the hardcore scenes with the same energy, and she keeps trying out kinkier and kinkier things.
So, check her out if you want to see cute but slutty Asian pornstars who like serious pussy and ass-stretching porn.
32. Jada Kai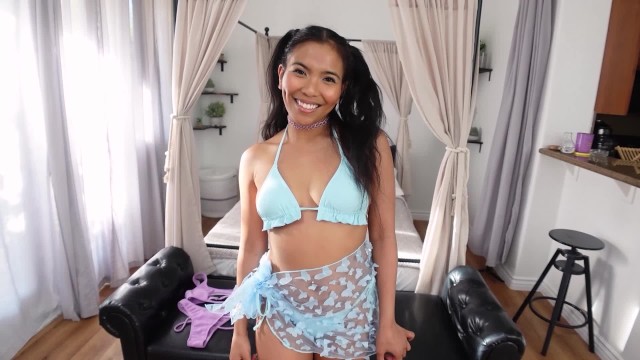 You wouldn't expect to find some of the International Gold Medalists on Pornhub, but there are a lot of cute little girls in figure skating.
But now we're here. Melissa Bulanhagui, who goes by the name Jada Kai, is fairly new to the porn industry, but she already has a lot of fans.
If you look at her perfect body and how hard she works on her porn movies, that's not a big surprise.
She already has more than 500 pornographic videos in her portfolio, and she has no plans to stop.
This nympho probably had no other choice but to work in the porn industry. You can watch movies of her masturbating by herself or with a big white cock deep in her wet pussy.
She was born in the United States, even though both of her parents are from the Philippines. But that wouldn't stop her from being one of the sexiest Asian pornstars.
31. Sofia Su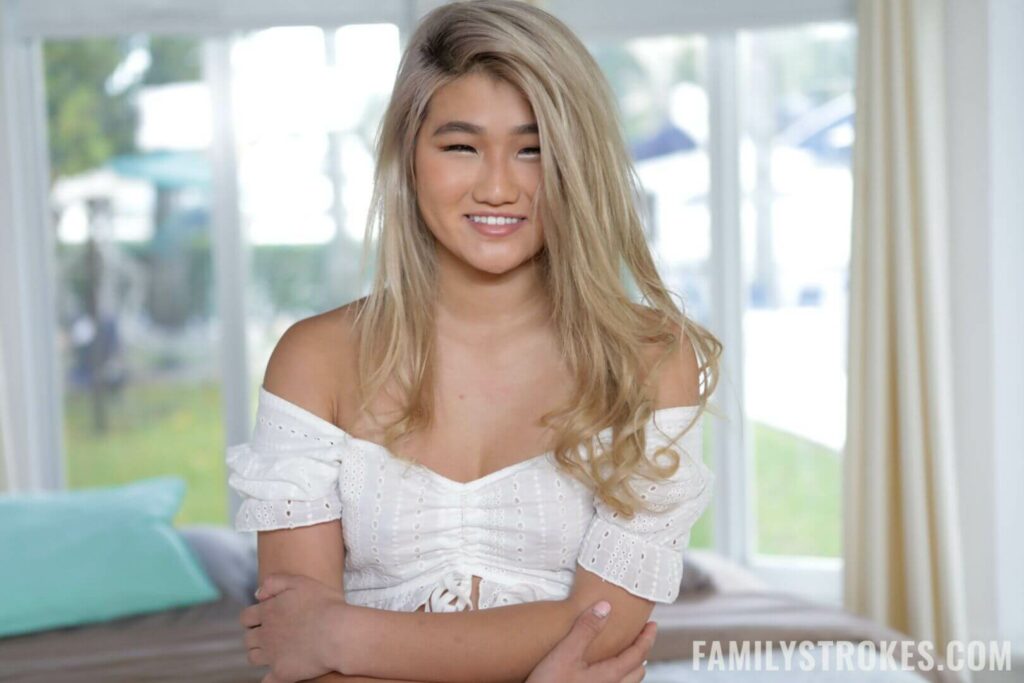 Sofia Su is a lot younger than most of the other Asian pornstars on this list.
At the time I'm writing this, she hasn't even finished a dozen scenes, but I think that will change by the time you read this piece.
If you look at her, you might think she's a nerdy girl, which might be true. However, she's also a nerdy whore who can find hard cocks without her glasses.
She has a cute face, a beautiful body with perky little tits and a juicy ass, and she can suck a dick like a pro and ride it like a slut, and that's all that counts.
30. London Keyes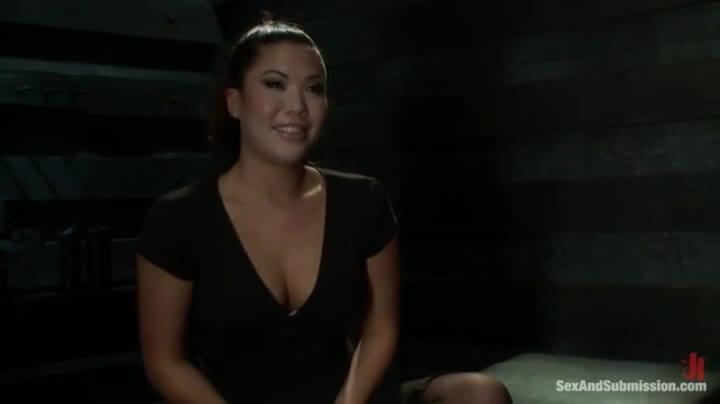 If you like porn scenes with sloppy blowjobs followed by hardcore anal fucking, you should check out London Keyes and her movies.
The curvy Japanese-American model is known not only for her strong desire for sex, but also for her perfect body with curves that make you want to eat them.
She also has one of the juiciest, roundest, and best-looking butts and beautiful natural tits.
This hottie is also pretty daring when it comes to sex, and she loves it when things get weird and rough.
29. Avery Black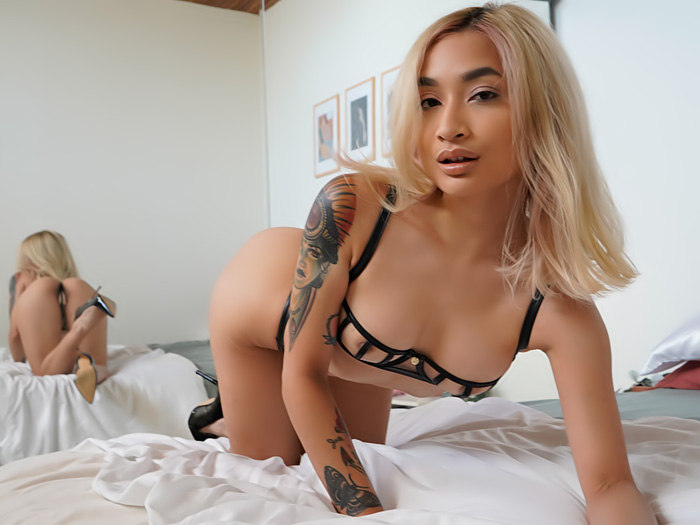 She is pretty, has a great body, and loves to put big dicks in her tight mouth. Seems like the perfect girl.
And yes, Avery Black shows in every scene that she deserves a lot more attention. Just take one more look at that body.
Would you guess that she's already thirty?
She can jump on that dick for the whole night. Avery has beautiful long black hair, but when she tried blonde, she looked even better.
And we are shocked when watching this hottest Filipina pornstar in tens of explicit scenes! She is 4'11" (150 cm) tall.
She weighs 94 pounds (43 kilograms). Is she the right size for any action? She is, yes!
28. Ayumi Anime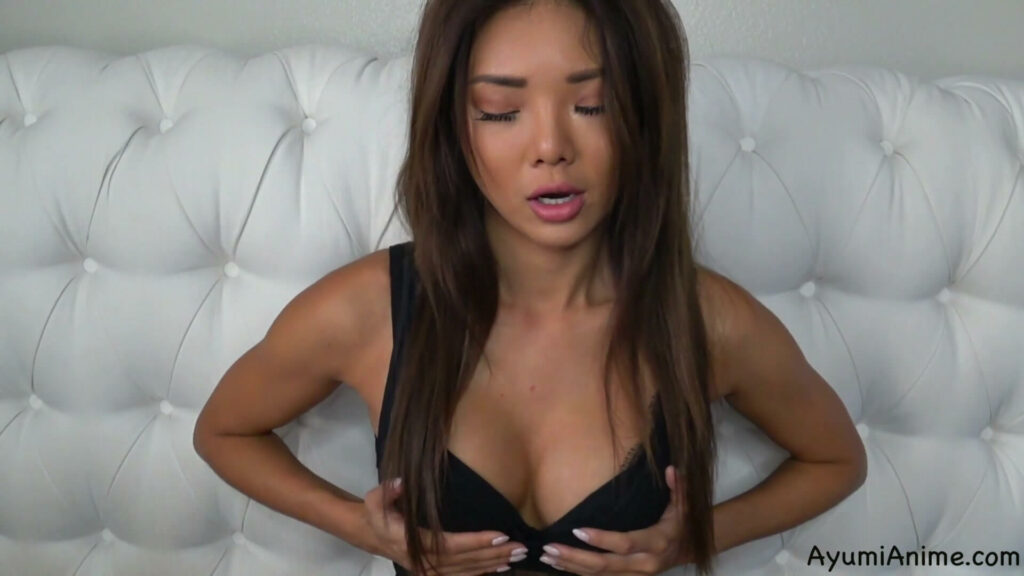 If you like lesbian pornstars and like to watch two hot girls finger, lick, and fuck each other, you should check out the videos with Ayumi Anime.
Before she started working in the porn business, she was a mainstream model who posed for several brands because she had a beautiful body.
She has made it a point to fuck hot girls every chance she gets since she first came out. She has a beautiful body, perky tits, and a perfect ass.
She could do a lot more, but right now she only does gay porn. Who knows what the future will bring?
27. August Taylor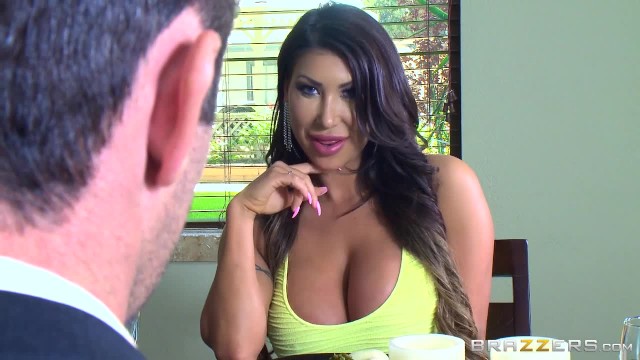 Angelica Titties was one of the names people used to call this beautiful woman in the past.
Why do you ask?
When you see how big those tits are, you won't want to ask anymore. She now goes by the name August Taylor, but her breasts are still a sight to behold.
So hot that she can sleep with any dick in the porn business. She is now a perfect MILF who doesn't turn down her stepson's fresh anal creampie in the morning.
August is another baby from the Philippines who was born in the United States. She isn't as active as she used to be, but her OnlyFans account shows that she still has a lot to give.
26. Alexia Anders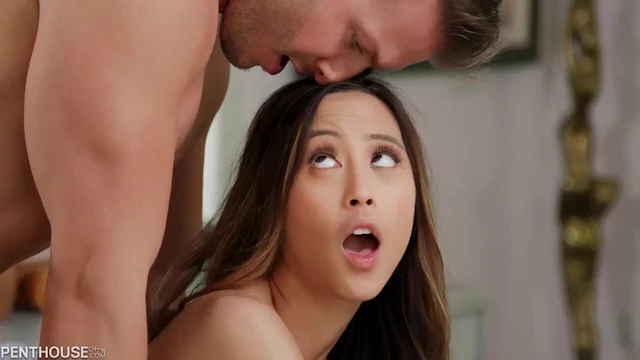 Alexia Anders is the girl you should follow if you like watching cute pornstars who are also total sluts in porn videos.
This beautiful girl just started working in the adult industry, but it didn't take long for porn fans all over the world to notice her cute face, cute dimples, and perfect body with natural titties.
She earns all the praise she's getting because, even though she's young, she's just as good at making cocks cum as any performer with more experience.
25. Morgan Lee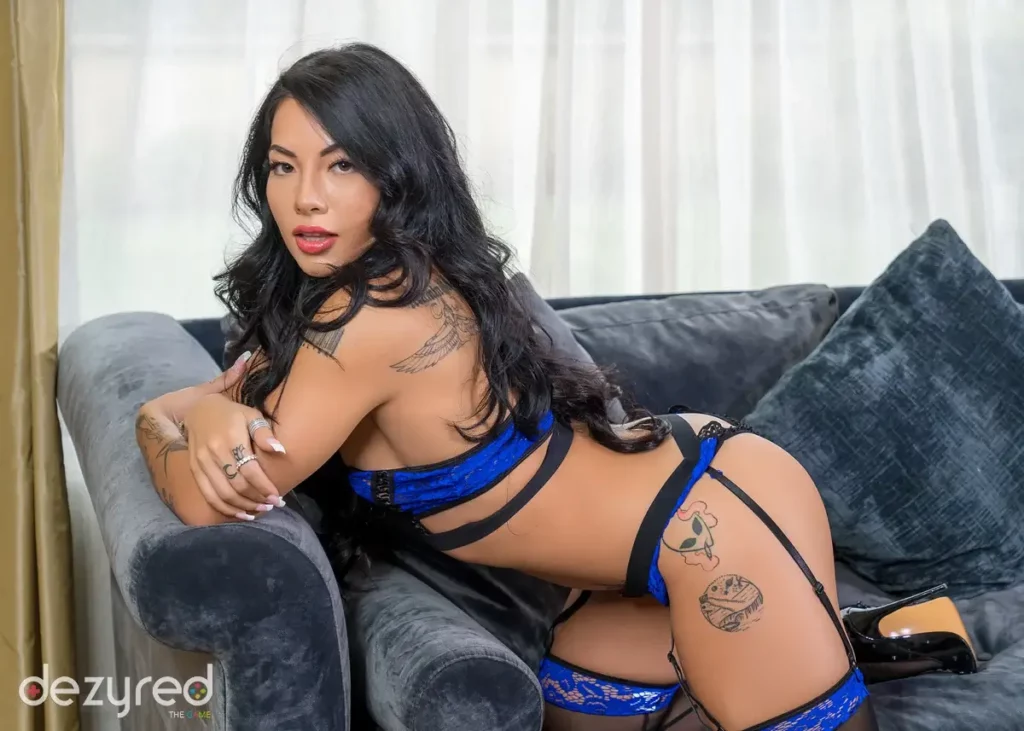 How does a teen girl who has never seen a porn film work in the adult industry? You could ask the next girl on our list, Morgan Lee.
But most of the time, the reasons are always the same. It's money for someone. It's a lot of sex for someone.
And for Morgan, who used to be called Lil Kymchii, it was the second choice. She loved having sex so much that all the boys in school were crazy about her.
With their women, not so much. But as soon as she got out of school, she started looking for more sex. And you know that no one will turn you down when you look like that.
Because of this, we can now watch this Korean actress in more than 300 porn movies!
Fans even once put her in the running for "Most Epic Ass." You might also vote for Morgan Lee.
24. Cindy Starfall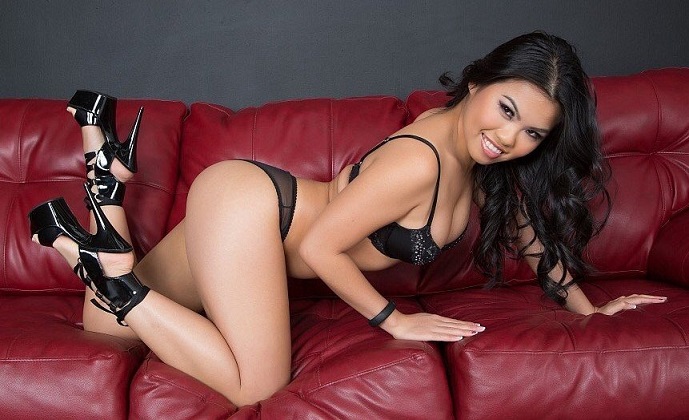 Cindy Starfall went to a special school for girls when she was younger, but that didn't stop her from becoming a pornstar.
I think that because she went to an all-girls school, she turned out to be a slut who loves to open her legs for swollen cocks.
She didn't have any guys around her when she was growing up, so she was more interested in it than other girls.
But those days are over because this beautiful woman from Vietnam is a force to be reckoned with on a porn set.
She may be small with natural tittes and pretty nipples, but she is a seductress who loves hardcore sex, especially when there are multiple male pornstars fucking all her holes with their huge dicks.
23. Nicole Doshi
Did someone ask for a Chinese actress with a lot of skin? Because we have Nicole Doshi, one of the best Asian pornstars, who quit her amateur job to fuck the best male pornstars.
At first, you will focus on her big fake tits, which she loves to use to tittyfuck big black cocks. But then, the very wet pussy will get all the attention.
Nicole wets herself in every position, which makes her look even sexier. Yes, she also does anal! Just like in the movie "Adult Time," where a huge dick drills her tight asshole on a table.
Is this Chinese bomb ready to go off?
22. Ember Snow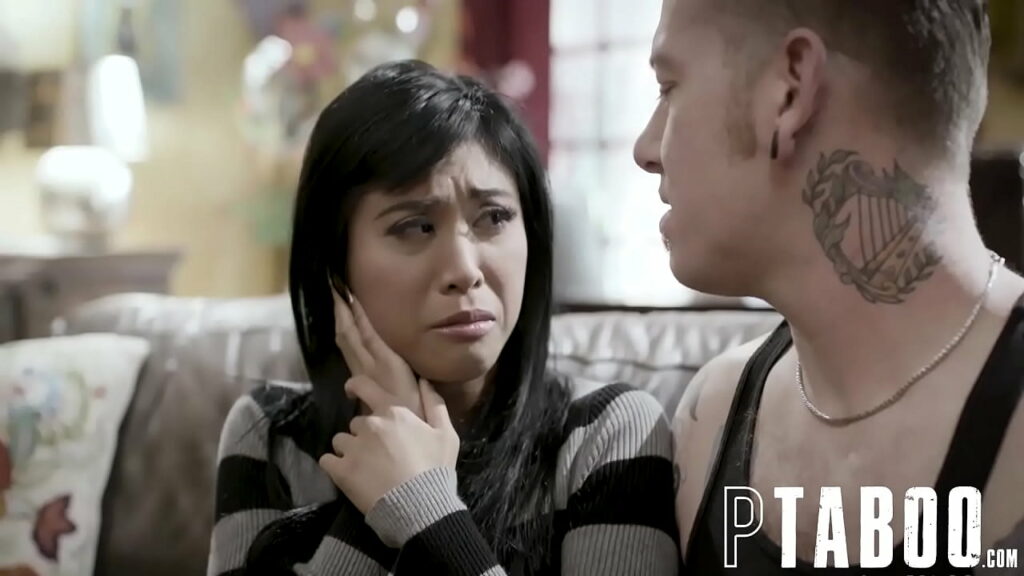 To be considered one of the best Asian pornstars, it takes a lot of hard work, and Ember Snow has worked her way to the top by giving stunning scene after stunning scene.
The beautiful brunette starlet used to do regular erotic sex in her early porn scenes, but then she moved on to more serious stuff and started fucking big black cocks and doing more anal scenes.
And it's fun to watch her get fucked because she looks cute and innocent, but she has a little bit of a strong personality that makes her go down and chomp on a huge boner without thinking twice!
21. Sharon Lee
Even though she was born in France, she is one of the hottest Asian pornstars. We're talking about Sharon Lee, who will yell dirty French words in your ear while a big black cock gives her a hard f*ck.
That should be enough to convince you that this girl deserves to be on our list. You can see her perfect natural tits in dozens of nasty porn movies and even in Virtual Reality, where you can get as close to this top Asian pornstar as possible.
And when one dick isn't enough, she doesn't mind doing a double penetration where two big cocks go into two tight holes.
On the casting couch, you can also watch Fake Agent try to please her juicy pussy. She has been doing sexual things for ten years and has tried almost everything.
This makes her a girl you really want to see getting fucked in every way possible. This is one of Asia's best pornstars, Sharon Lee.
20. Katana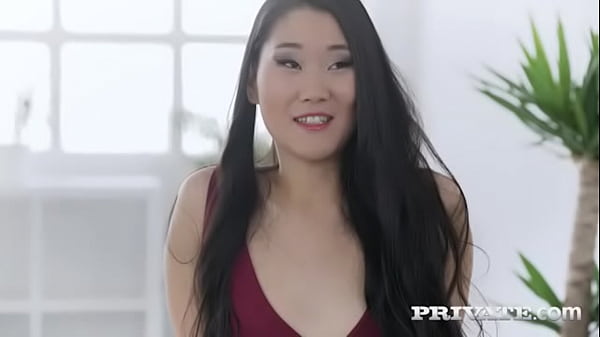 This Asian seductress might be a total cutie, but when she wants to, she can also be a very sweet and seductive babe.
Katana was born in Spain. She likes to try new things, like traveling to new places, eating new foods, sucking new cocks, or licking new clits.
So it was obvious that she should start out in porn because this is the only place where you can satisfy your sexual wants and try out new things.
She has made the most of her job by working with several porn studios and using both men and women to meet her sexual needs.
19. HongKongDoll
She is shy and doesn't show you her whole face, but she doesn't mind fucking on camera. This is HongKongDoll, the hottest Asian teen model.
She is from Hong Kong, as you might have guessed. Or maybe we should say China? In 2020, she chose to work in the adult industry, and it only took her a few weeks to get a lot of fans from all over the world.
But that's not strange. Look at how beautiful her body is and how hot her tits are! And when she puts that dick in her wet pussy, Hong Kong can hear her moaning and screaming as she goes into a huge orgasm.
She only has 20 movies on her Pornhub profile, but every single one of them has millions of views.
18. Katsuni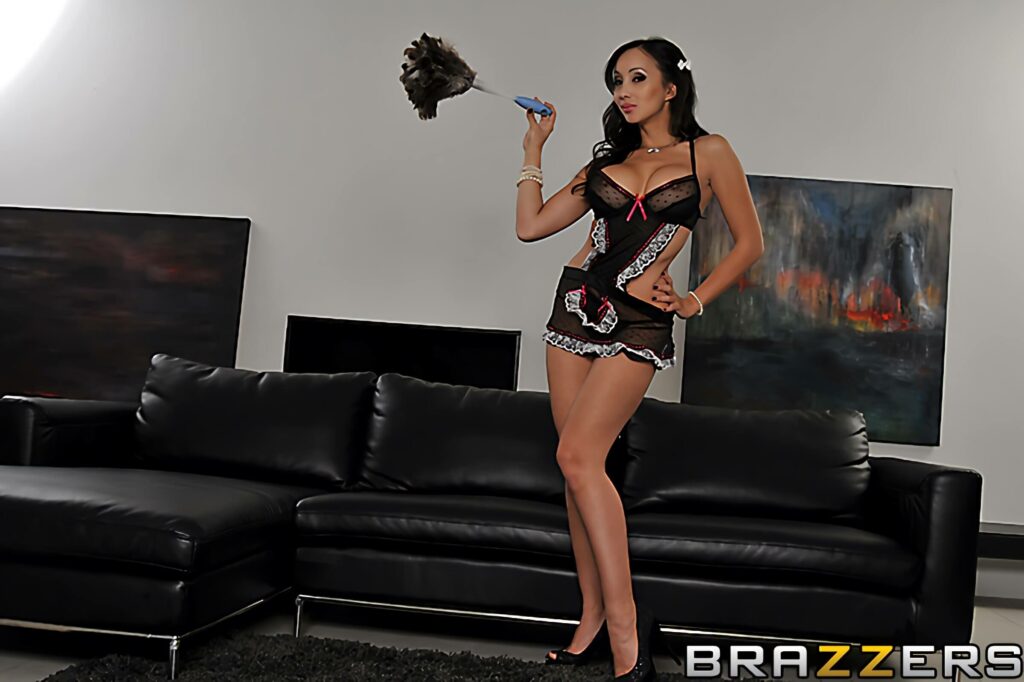 Katsuni is another one of the best Asian pornstars. She is both Asian and French, so she looks like an angel.
Her father is Vietnamese and her mother is French, so this slutty vixen has the best parts of both countries.
She has a great body with a tight, perky ass and a beautiful pair of big fake tits, but she loves heavy fucking, which has made her a huge star all over the world.
She may no longer be working in the business, but you can watch a lot of her movies and keep your fingers crossed that she'll make a comeback and light up our screens once more.
17. June Liu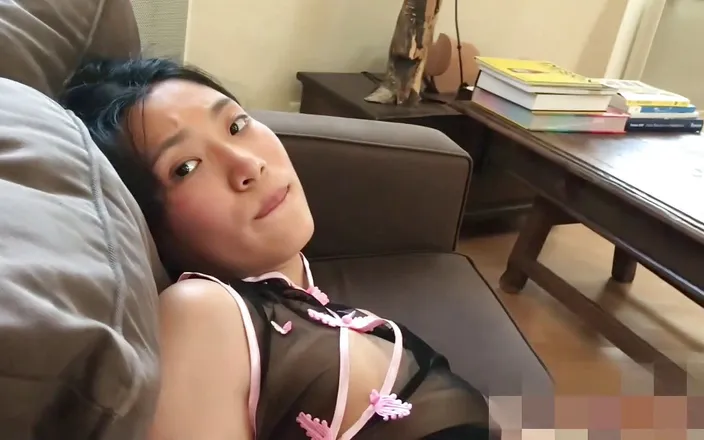 Imagine what would happen. Everyone wants to fuck you because you are a hot Chinese teen student in London.
What do you think?
Yes, you would probably start doing sex to earn money and show off your perfect body. And June Liu has been doing just that for the last three years.
She's not only very hot, but she's also very passionate, and she doesn't mind going out of her way to meet new big cocks for her amateur movies.
You can also see her sharing one dick with another horny teen pornstar from China in many threesome scenes.
How much hotter can June Liu, whose nickname is SpicyGum, get?
16. Jasmine Grey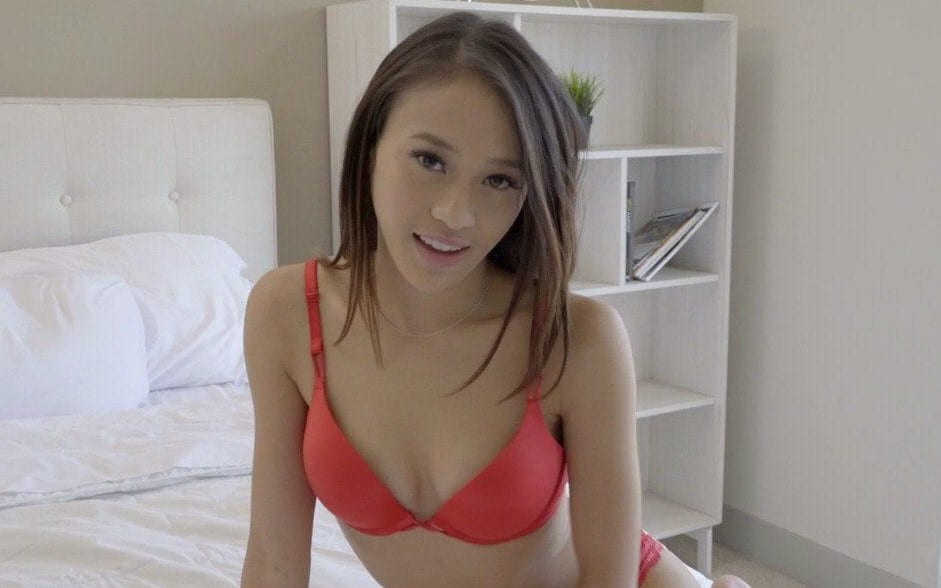 Before she became a big-time pornstar a few years ago, Jasmine Grey started out as an amateur artist.
She has worked with the best porn companies and fucked the best performers since then to show us what she can do.
Also, because she is small, she is the perfect person to play a girl who is controlled by her partner, whether that partner is a man with a big cock or a woman with a big strap-on.
And she doesn't mind being thought of as a submissive slut because she loves being treated like a sex slave and getting fucked without pity!
15. Luna Okko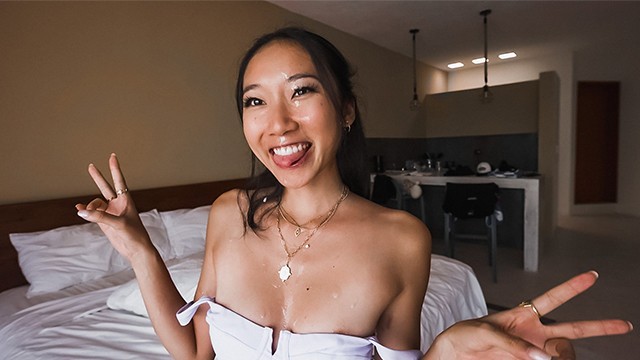 Have you noticed that there are a lot more top amateur Asian pornstars than there used to be?
We've noticed, so the next girl we're going to introduce you to is Luna Okko. Since she doesn't make movies for big porn companies, there isn't much known about her.
She just sleeps with her boyfriend while she travels the world. This is why Luna shows up in so many different places with a big dick deep inside her tight pussy.
She is from Vietnam, and she doesn't mind fucking outside, in public, or just about anywhere. She speaks French very well, but she always puts subtitles on her Pornhub movies.
And when she's done talking, she puts the big white dick in her mouth and rides it in a hotel room.
14. Kaylani Lei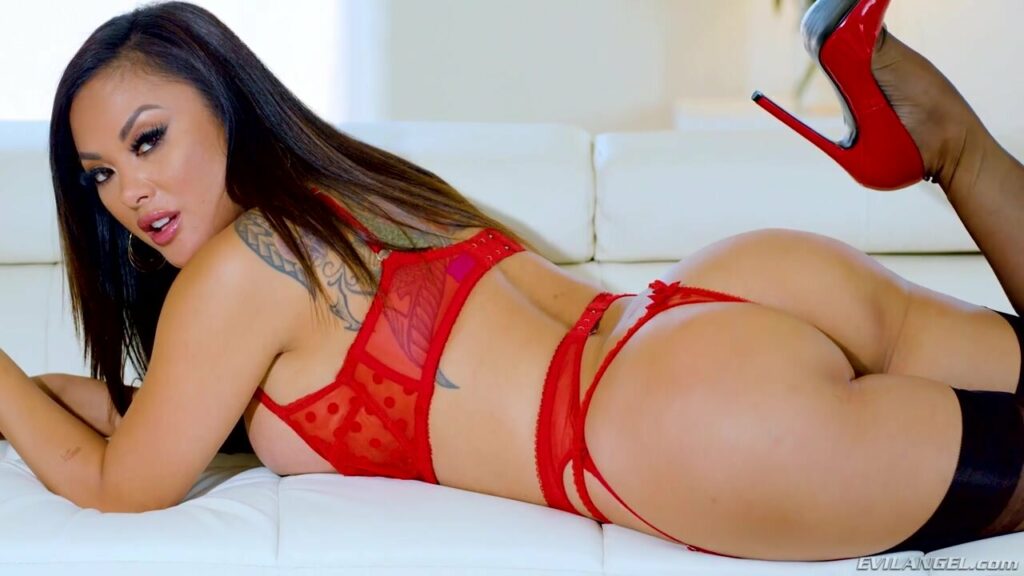 Getting to see pornstars It's pretty common for pornstars to get a full-body makeover, but sometimes the effects are not what you'd expect.
But Kaylani Lei is not like that because she became even more beautiful than she was before.
The gorgeous babe used to have a small body and cute little titties, but she took a break from the business and came back with a fuller body and perfect-looking fake titties.
She looks great and still can't get enough of being sexual, so she puts big cocks in her mouth to lubricate them with spit before shoving them deep into her tight pussy or asshole.
13. Eva Lovia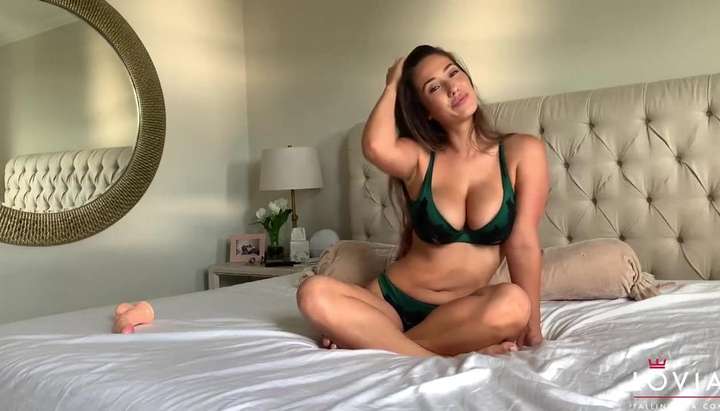 You might be surprised to see this woman on the list of the sexiest Asian pornstars. But believe it or not, Eva Lovia is a beautiful woman who is half Japanese and half Latina!
She was born in the US, though, so it was easy for such a beautiful girl to get into the porn business.
In 2011, when she was 22 years old, she made the decision to become a well-known sex cam girl.
Not long after that, she got her first offers to be in adult movies, which she couldn't refuse. Still, she only agreed with scenes with lesbians.
It took her a few more years before she could finally enjoy hardcore fucking on camera with a guy. Today, we can watch more than 200 porn movies with this amazing actress, Eva Lovia.
12. Lulu Chu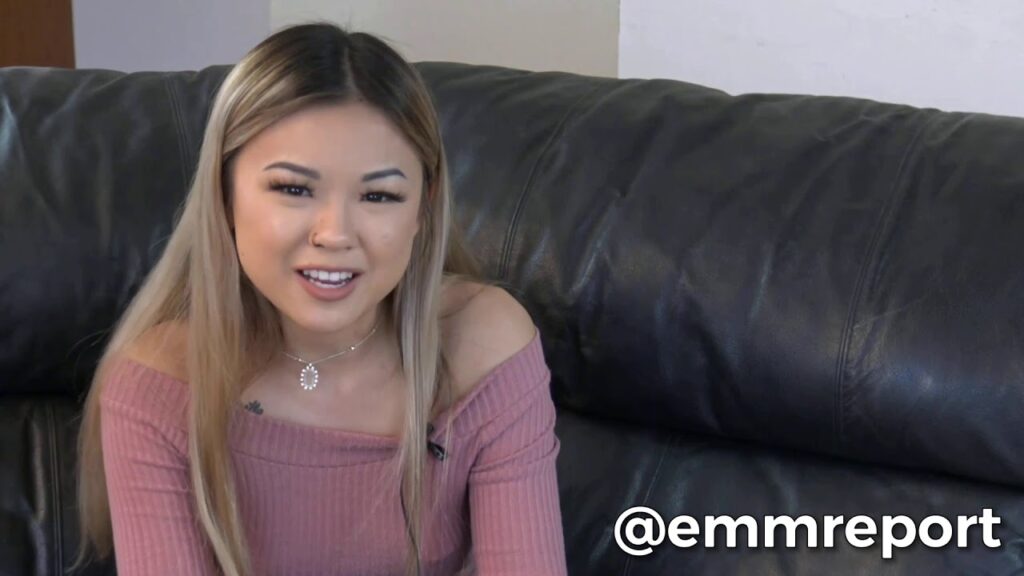 Don't just take my word for it. Check out the last scene Lulu Chu did!
This tiny spinner is definitely one of the hottest teen pornstars right now, and watching her sucking a cock is always a treat.
She has a small body, lovely natural titties with pierced nipples, a beautiful ass, and a cute face, and she knows that these things give her power.
She will take her time taking off her clothes because she knows how much we want to see her naked.
But once she starts fucking, there's no stopping her because she'll suck her partner's cock and ride it until she's happy!
11. Jade Kush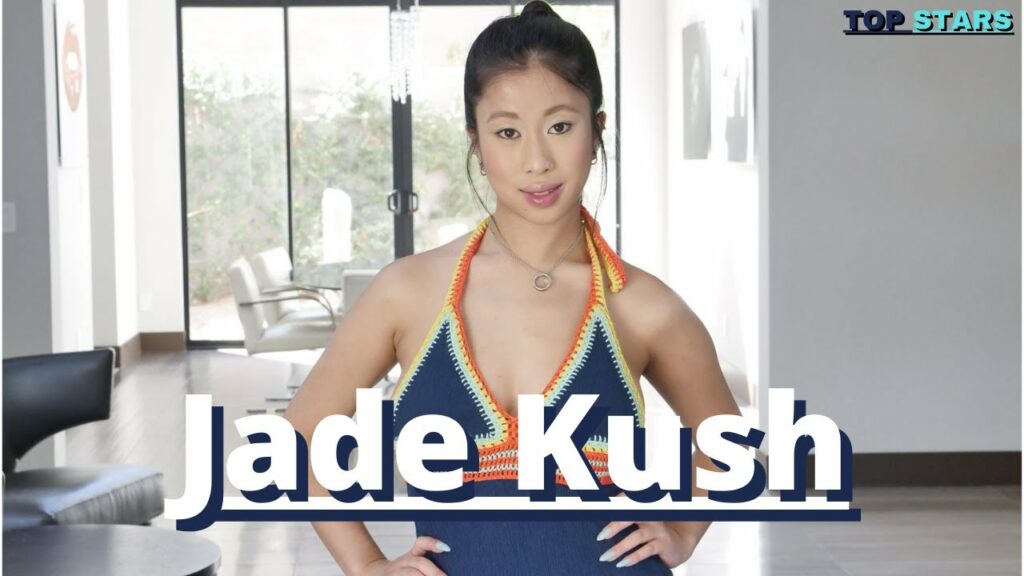 If someone says that Jade Kush isn't one of the best Asian pornstars, don't fight with them.
Instead, show them one of her new videos and watch them change their mind right in front of you!
This Chinese actress has a full body and big, natural breasts. She also has a big, round ass that she uses to make her partners go crazy with pleasure.
You're going to love watching this stunning girl titty-fuck a hard cock before stuffing it in her pussy and jumping up and down, which makes her boobs bounce too.
10. Hitomi Tanaka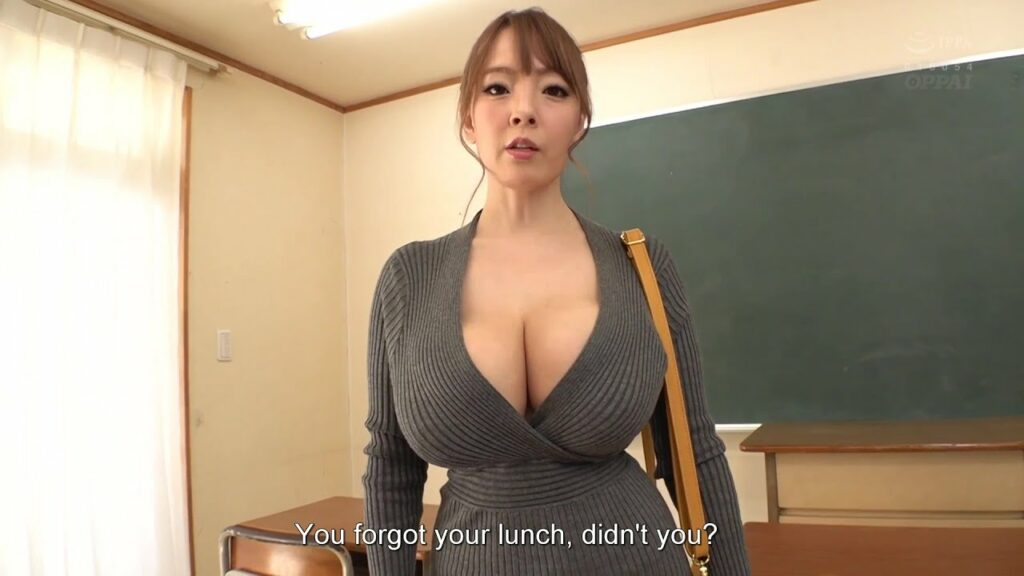 This beautiful Japanese actress can't be put into words. You only have to see her once to fall in love with her.
Most likely not because of her perfect face or ass. But because her breasts were so big! It's hard to imagine how this tiny girl, Hitomi Tanaka, can move with those huge tits.
Her natural breast size is 34J, which is possibly something you've never seen before.
She started out in the porn business as an AV model in Japan in 2008, but she hasn't moved to the US yet.
Because of Japanese law, most of her porn films have blurred pussy and cock. But when you watch her porn movies, all you can think about is her breasts.
Hitomi Tanaka won the Most Spectacular Boobs AVN Fan Award in 2016. Quite right.
Let's hope she joins the western porn business soon so she can become one of the best Asian pornstars ever.
9. Marica Hase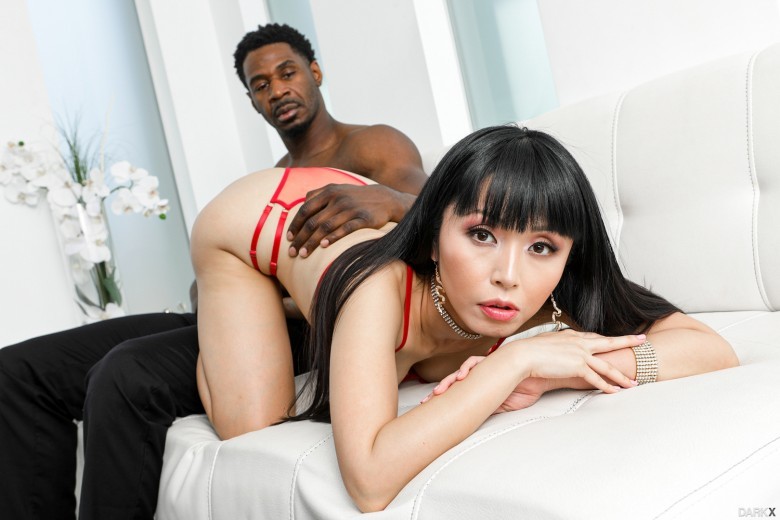 Marica is a pretty good catch who seems to enjoy sex, and she is (almost) the Asian MILF (or will be soon).
Most people come for the money, but this one and I come to join.
Sure, our top 10 only includes the best Asian wonders, so there is some "honesty" to them all and you don't have to worry, but my point still stands.
Again, this list is not in any particular order, so stop saying that this story is nonsense and that Marica is not number nine, or maybe she is. Who can say?
8. Kendra Spade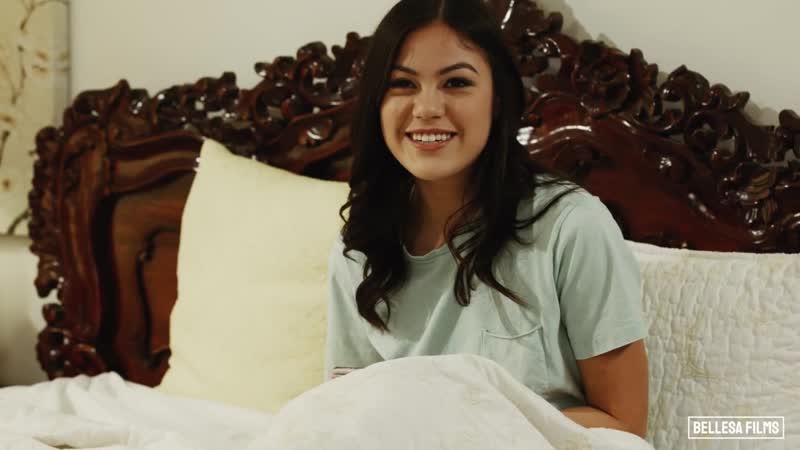 Most Asian pornstars are very cute, and some are very hot, but Kendra Spade is one of the few who can look both cute and hot at the same time!
Since she first started working in the business, the babe has shown that she loves hard anal pounding and would rather have a hard cock down her ass than her pussy.
This is why she's often seen sucking the biggest cocks the business has to offer to get them ready for their trip to the deepest parts of her asshole.
She likes both anal scenes and scenes between people of different races, which shows that she prefers raw sex to erotic lovemaking.
7. Honey Gold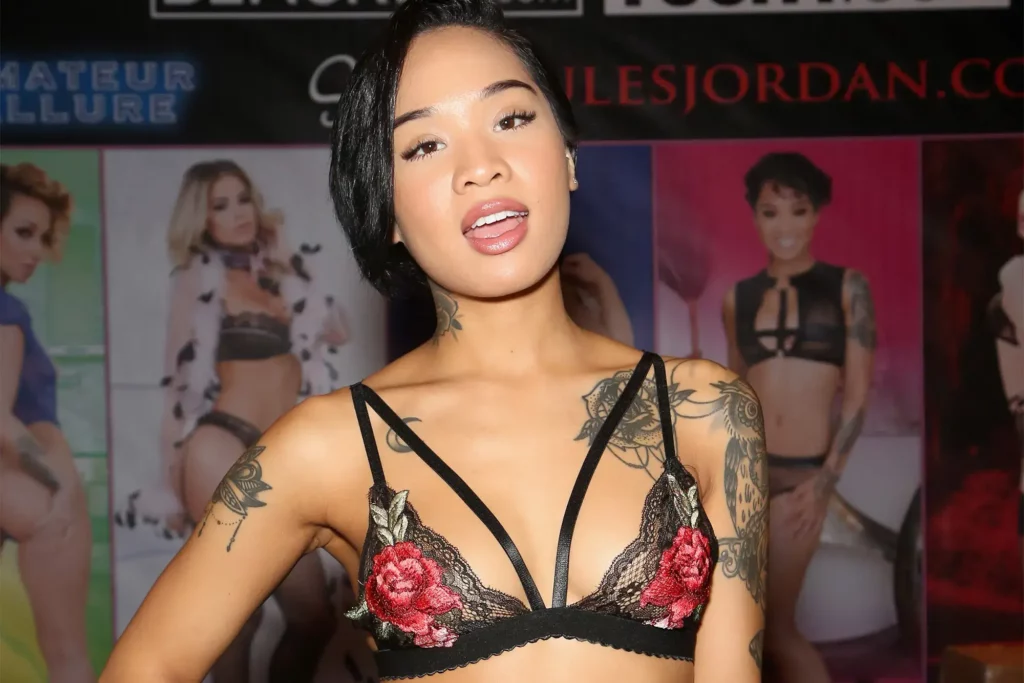 One of the hottest girls in the porn business right now and a rising star! Honey Gold is having more fun with sex than anyone else.
People often call her a "ebony pornstar," but it's not as simple as you might think. She says that she has Cantonese, African American, Irish, Mongolian, and Cherokee Indian parts in her.
But we can easily put her on our list of the prettiest Asian pornstars because she has such beautiful eyes. If you want to watch her pornographic flicks, you're in for a great time.
The ride starts as soon as the big cock stuffs her very wet pussy. No one can stop her from shaking orgasms that she can't stop.
You can look at this perfect tattooed actress as some big cock fucks her juicy pussy or tight ass. During the wild threesome action for the Vixen show, even Johnny Sins had trouble not cumming too soon.
Honey Gold is the most passionate actress, and she loves to be fucked in any position. Check her out!
6. Kianna Dior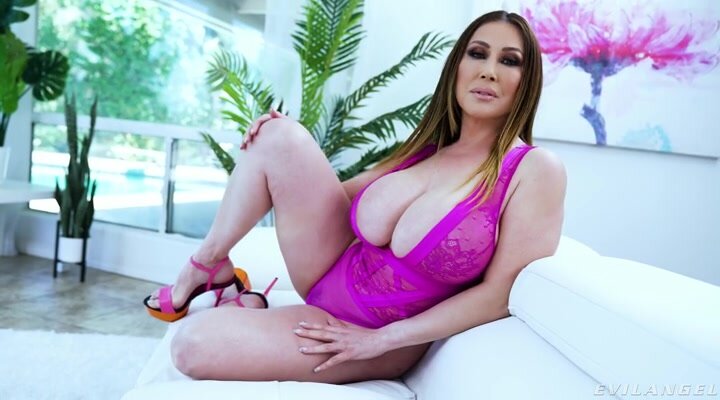 Kianna Dior is the only choice if you want to see Asian pornstars with really big tits, like mega-huge fucking boobs.
People like to describe things with animals, but I can't think of any. Holy fucking crap, I don't know if that's gay, but I would still lick these nipples dry.
Even if a guy's poop was on them. Okay, maybe not that extreme, but god damn it.
It's hard for me to show how grateful I am or how I feel. Hollywood likes to compare things to animals, but what does Kianna stand for?
Fat women are whales, and guys who have been in bed a lot fuck like cats. A new, soft-skinned cum sock?
5. Brenna Sparks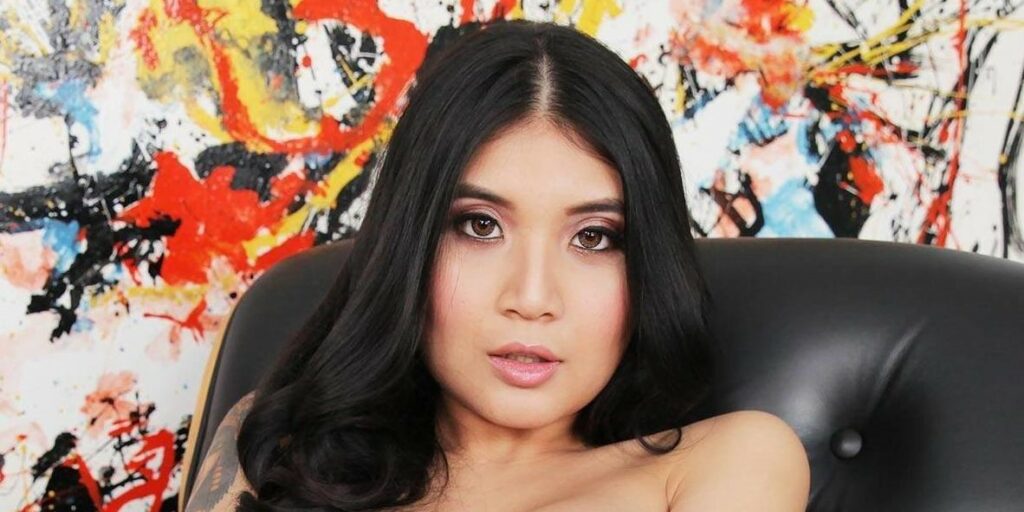 Brenna Sparks has always been sexual, so when it came time to choose a job, it was a no-brainer for her to become a pornstar.
She has shown off her cock-sucking skills in a crazy number of scenes over the years, making her one of the hottest Asian pornstars.
She may be cute and fun to be around, but when she wants to seduce someone, she can really turn up the heat.
She's pretty open when it comes to sex and loves trying out new things. She also loves it when people watch her sexual adventures.
4. Asa Akira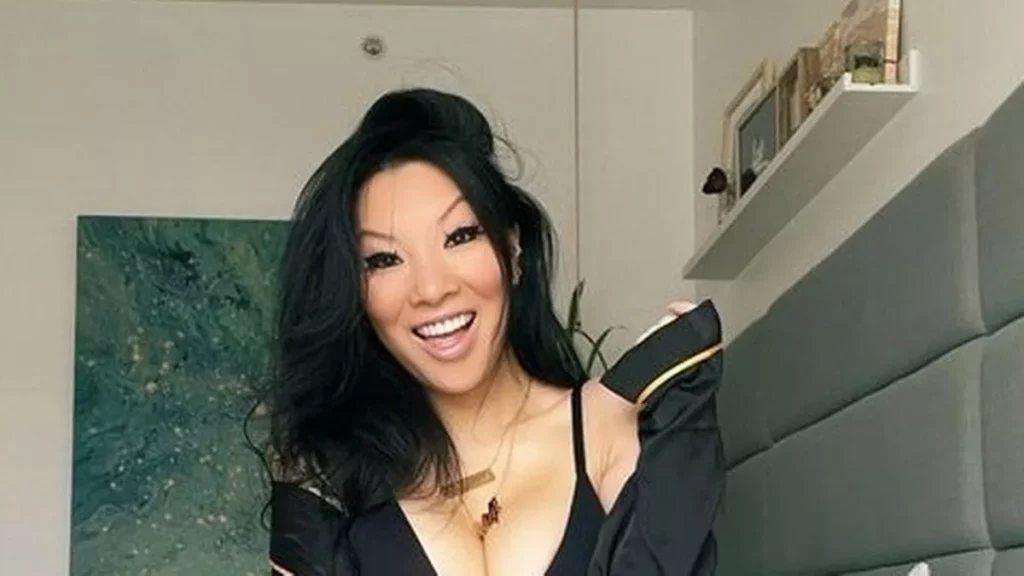 The one and only. Still working, and she's still one of the hottest Asian pornstars. She's been making us happy for more than 15 years.
Asa Akira used to be a shy teenager, but now she's a hot MILF who not only stars in porn movies but also wants to direct them.
You can see her in more than 500 pornographic movies, and it's hard to find something she won't do. There is nothing unusual about a double entry action with two big black cocks.
She has been doing porn for Brazzers for a long time, but she has also worked for Evil Angel, PUBA, and the Bang Bros.
She became the third Asian actress to win the AVN Award for Female Performer of the Year in 2013.
If you want to get closer to Asa, check out her Snapchat page. She's one of the best Snapchat girls, always ready to send you naked pictures when you need them.
Asa Akira is just incredible, and she is definitely one of the best Asian pornstars ever.
3. Alina Li
If you hear the words "petite Asian pornstar," Alina Li is the one who comes to mind. Her tight Chinese pussy is ready for any big dick, including a big black cock.
You can watch the BBC destroy her stretched-out pussy for the first time in a crazy threesome with famous Riley Reid.
You think she's the perfect girl, but then you find out she doesn't do anal porn. That's too bad! Her tight ass should be fucked by a big cock, but she doesn't want to do it.
She stopped working in 2018, but she might come back. We'll have to be happy with her crazy acts as a horny babysitter or sexy masseuse until then.
Chichi Zhou, which is another name for Alina Li, is a beautiful Asian pornstar who is from Shanghai.
She moved to the United States when she was 15 years old. After five years, she chose to try her luck in the porn industry. Was she good at what she did? You choose.
2. Vina Sky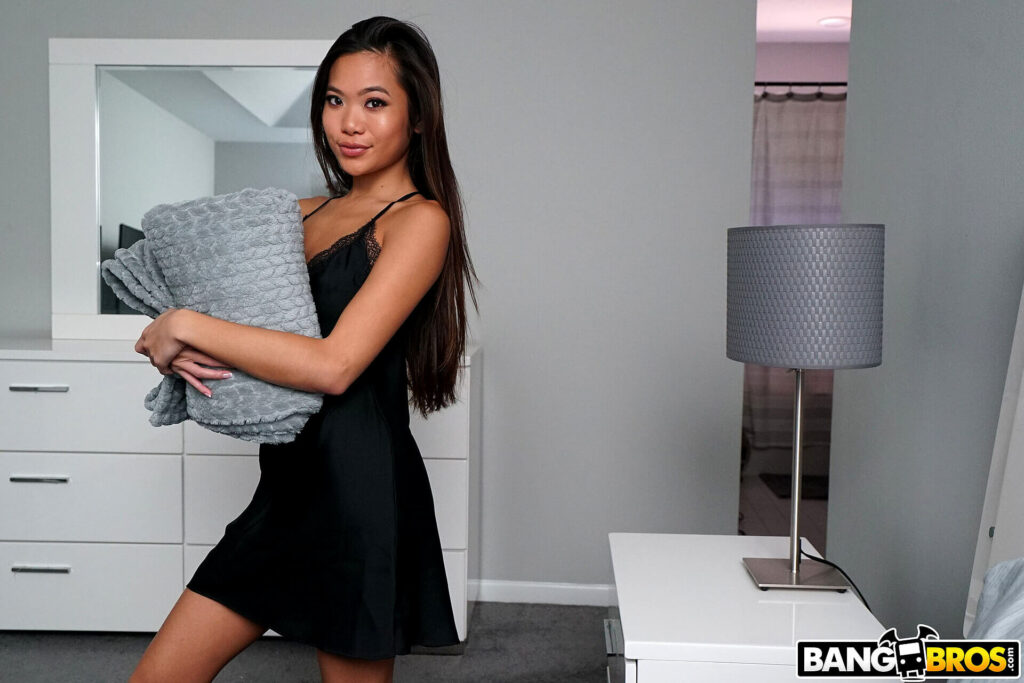 I really like cute, innocent-looking pornstars who become cock-sucking nymphomaniacs as soon as a rock-hard cock walks into the room.
Vina Sky is one of these babes. At first glance, she might look sweet and innocent, but she's actually a horny slut who loves getting her tiny asshole stretched as far as it can go.
The tiny actress debuted in 2018 and has since become one of the most in-demand hardcore performers by giving awesome scene after awesome scene.
She may be small, but she loves it when strong men and women push her hard from behind and take control of her.
1. Rae Lil Black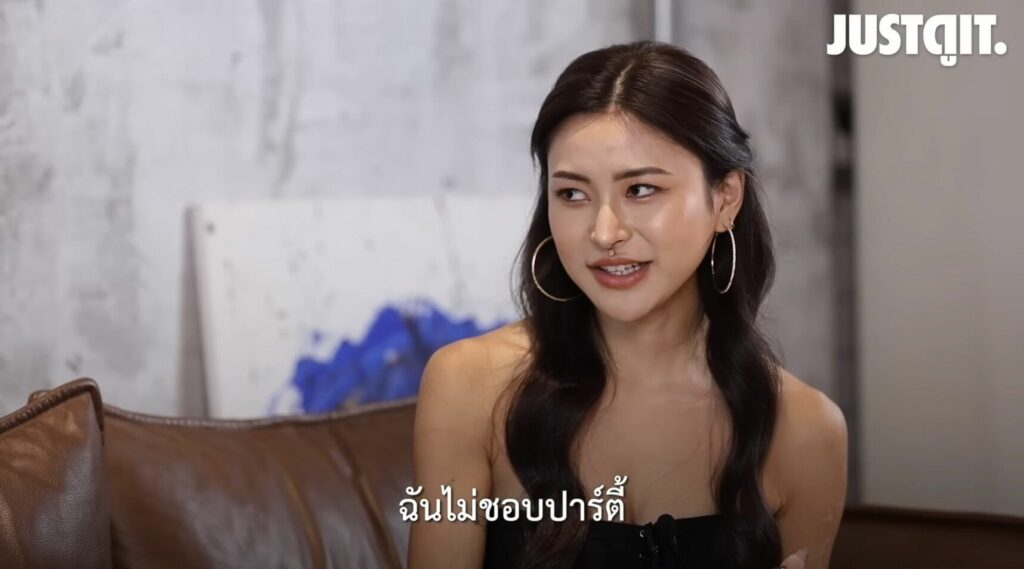 On our list of the sexiest Asian pornstars, there is no question about who is number one.
People think that Japanese girls are the most beautiful in the world, and Rae Lil Black is the one who represents the Land of the Rising Sun in the porn business in the west.
Before she moved to the U.S., she tried to make it in Europe, so it's not surprising that she also acted in Fake Taxi movies.
She has made more than a hundred pornographic movies and is currently recording for some of the best pornographic companies in the world, like Brazzers and Reality Kings.
If you look at her cute face, you can see that her septum is pierced, that she has beautiful dark brown eyes, and that she has a lovely smile that can make any man fall in love with her.
She has beautiful natural tits and a bunch of tattoos all over her body.
You can watch her masturbating by herself in the sex cam show or getting fucked by the biggest cocks in the most hardcore ways.
BBCs are not the only ones. Rae Lil Black is the best Asian actress right now.