35 Best Yuri/Lesbian Hentai Anime of All Time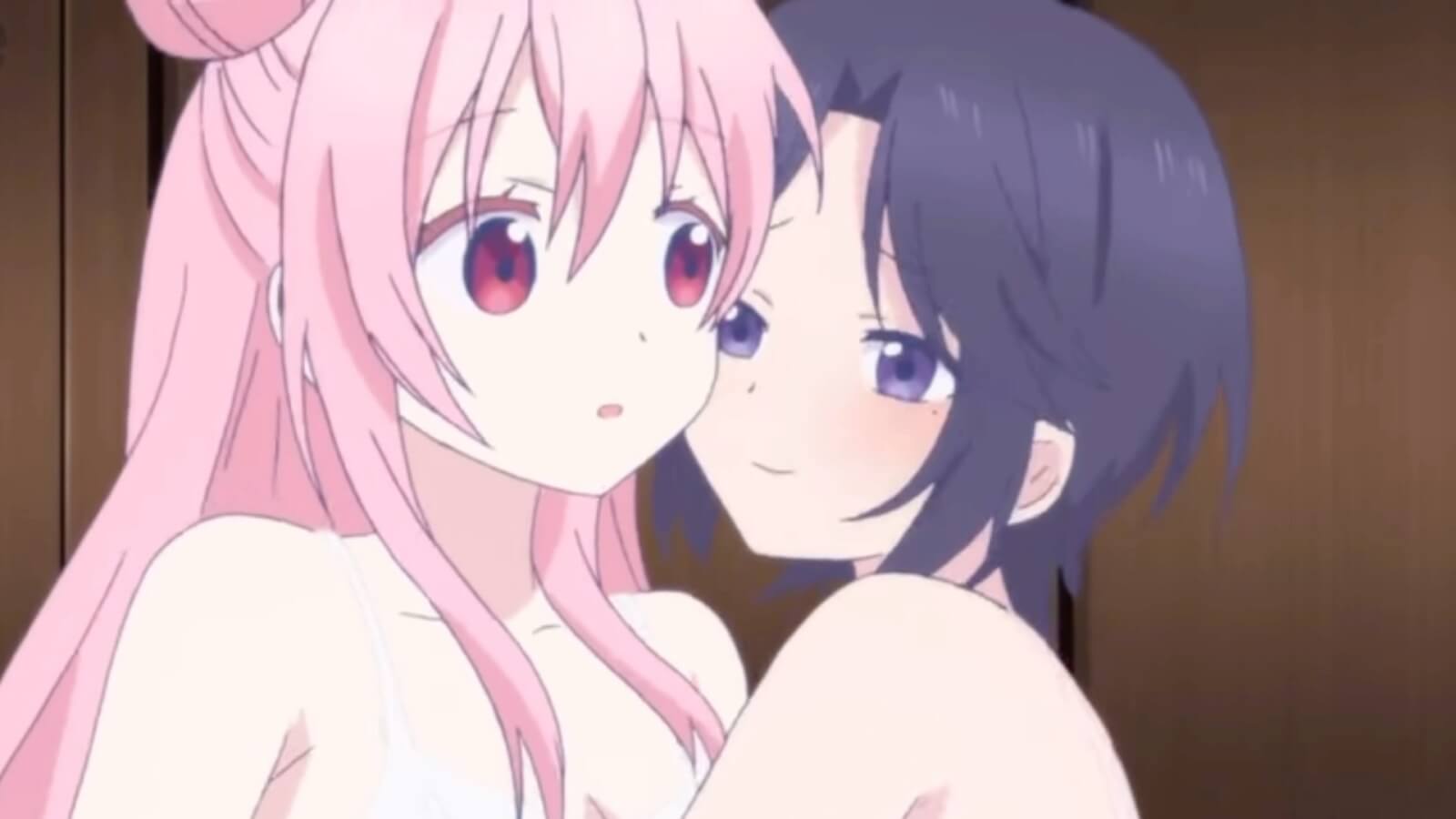 People are getting excited about Lesbian Hentai Anime, which is a mix of Yuri and Hentai.
Let's look at how this story came to be, though, to clear up any confusion or questions about it. We all know what hentai is, but let's first define what yuri is.
A Yuri anime is a love story between at least two female characters, and it often has sexual scenes.
The focus is mostly on the relationships between women, but there are also some male characters. In other words, a yuri hentai is about girls having sex with other girls.
On our list of the Best Yuri Hentai Anime, there are a lot of different kinds and types of yuri. There are both old and new yuri.
All of them have a lot of sexual activity, love, and connections between women. If you want to see girls fighting other girls, check out our list of the Top Lesbian Hentai Anime!
Even though yoi anime and hentai seem to be more popular and made more often these days, don't give up on yuri if you like it. Help and love you, yuri!
35. Tiny Evil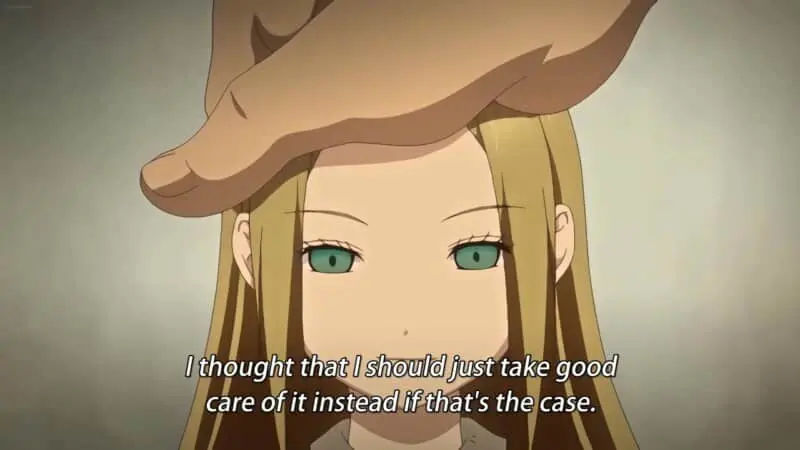 The next one is called Tiny Evil. This Hentai walks a tightrope between being an Ecchi and a Hardcore Hentai.
Maybe the people who made it want to do both.
Anyway, there are a lot of exciting sex and Yuri scenes in this, but I think the characters could use a few more curves and a bit bigger breasts.
34. Enjo Kouhai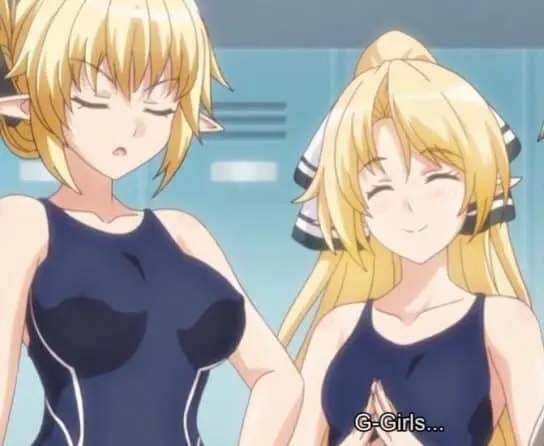 This is one of those Hentai shows that doesn't get enough attention. The show has a pretty good cast, and the female characters are all good picks.
The designs of the characters are also pretty good, and some of you might find that the female figures are similar to those in most other anime.
Even more reason for you to look into it.
33. Alignment You! You! The Animation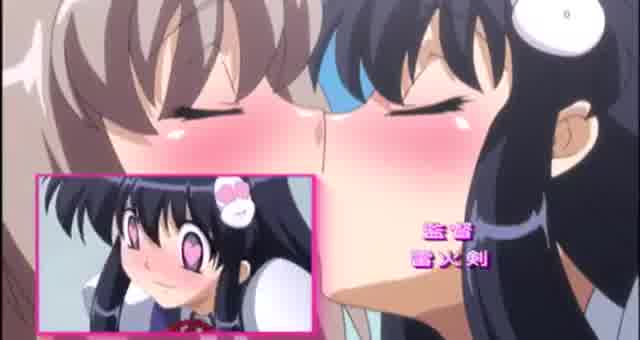 Takahashi loves Oohara, and Oohara loves Takahashi, but neither of them knows how the other feels. Also, Takahashi passed away. How could they possibly fall in love now?
The main plot revolves around two ghosts. One ghost is aware of her powers and uses them to tease both people in the real world and her ghost friend.
The other ghost is naive and wants to be with her crush even though her ghost superior teases her.
The drawings of the characters in this hentai are pretty good, but the girls are way too cute and expressive.
They make you think of catgirls, which they are not. This hentai has a long list of themes that may or may not turn people on, so it has something for everyone.
It has over-the-top comedy and a story that is easier to follow than other Hentai anime in this genre. Even though the story is very confusing and the anime suffers from trying to please everyone, it is still a lot of fun to watch.
Align You! You! is both an interesting idea and a fun game to play. The hentai is both beautiful and sad, and it shows how friendship and love can last for a long time.
It looks at sadness in a very detailed way and puts it next to the sexual energy of the living.
32. Ijirare Fukushuu Saimin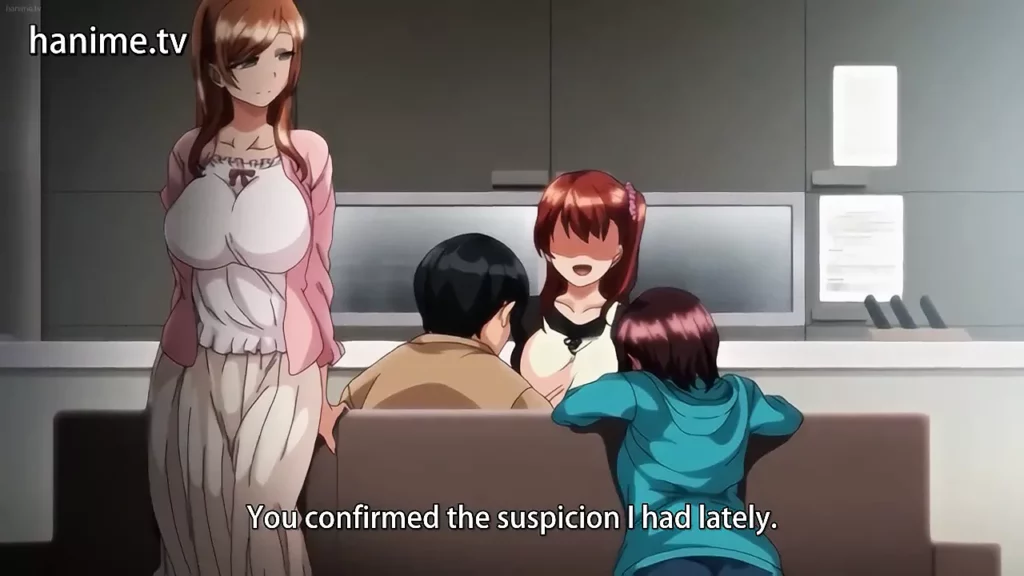 Ijirare Fukushuu Saimin is one of the best Hentai shows ever made.
The animation is clean and smooth, and the sexual scenes are done with care and skill.
There are some very hot Yuri scenes here that you should look out for.
31. DISCIPLINE Zero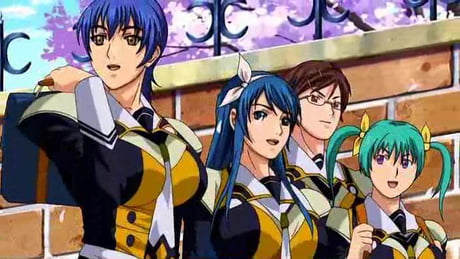 The hit show Discipline is back with DISCIPLINE Zero.
It shows F2F scenes that are very hot and steamy and will make you want to fap.
As a new version of an old show, Discipline Zero did not fail to bring back the great days of the old show.
30. Bust to Bust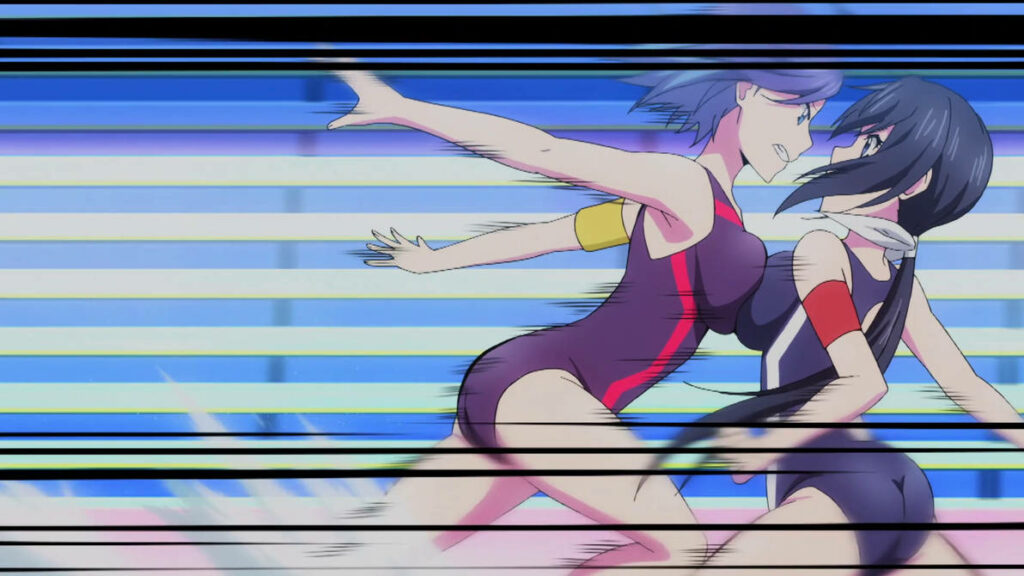 Bust to Bust is one of the hottest new Yuri Hentai. It's about a disturbed girl named Yano Megumi who hasn't been to school in a while. Igawa Akira goes to see what's bothering her and tell her what's been going on at school.
He sees how angry and clueless Yano is, and how she's almost an outsider when it comes to coming to terms with her sexuality. Igawa says he will help her and shows her some new things that Yano is interested in.
Bust to Bust is a funny and strong Hentai that keeps you entertained with its strange characters and keeps you satisfied with its great sex scenes.
It also shows an important part of teenage psychology in a way that is stable, easy to understand, and not cluttered with extra themes and plugins.
This isn't one of those over-the-top hentais. The story of this hentai is interesting enough that you won't just skip to the hentai scenes and stop watching.
The story is nice, and the funny parts make it even better. Overall, this is a good Yuri Hentai that fans of the genre should add to their list of shows to watch.
29. Energy Kyouka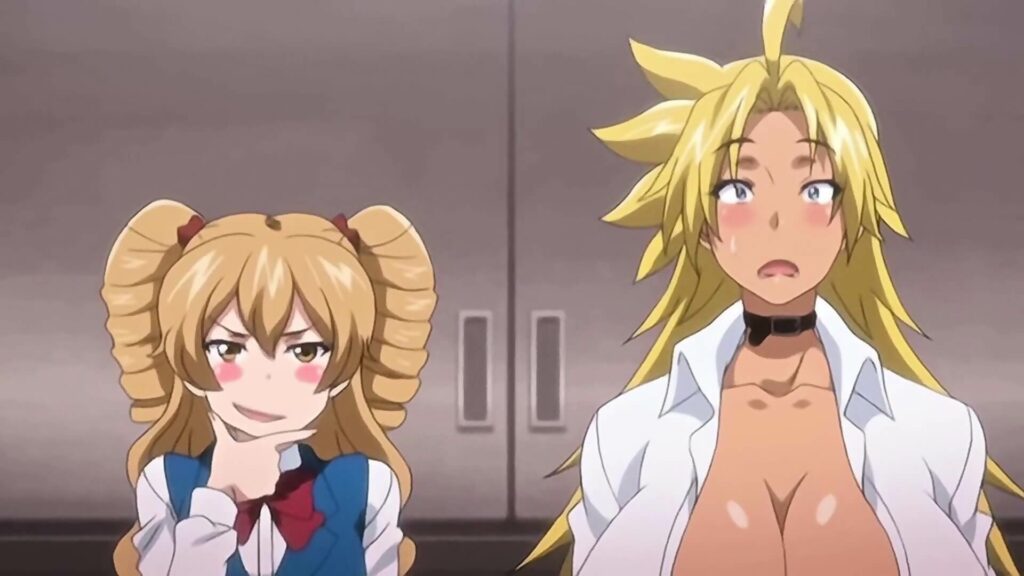 Power or Kyouka is known for pushing the limits of what should and shouldn't be sexual in a Hentai.
People still watch the show, both for the first time and after a long break.
The story is about a girl who gets into debt and has to go to a gentleman's club to get drunk with guys to pay it off.
28. Gakuen de Jikan yo Tomare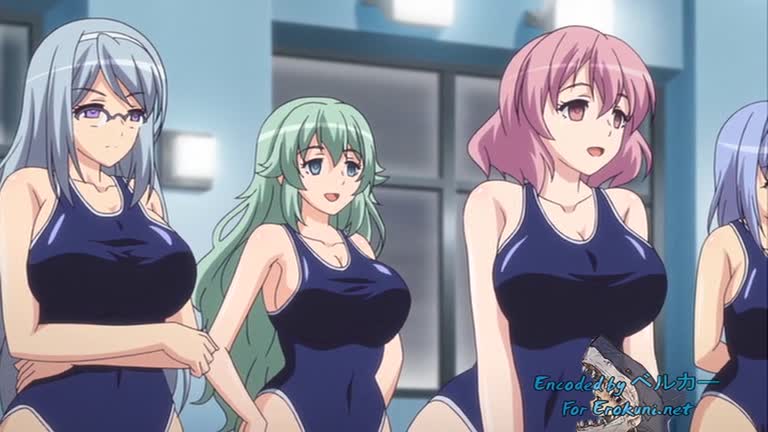 The next one is for people who like to be strong and in charge. All four shows are pretty well done. The art is clean, and the animation is pretty good.
Even though there aren't that many Yuri scenes, each one is pretty well done.
The women in this story are very hot and have bodies that are pretty true to life.
Only the fact that Ahegao is used so much in most scenes is… overpowering and overdone.
27. MeiKing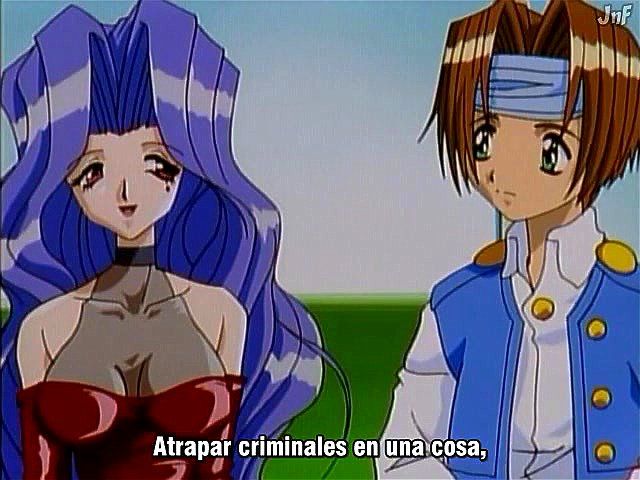 MeiKing is what we mean when we say that a story has good information. Cain Asbell saves a fairy at the beginning, and then he goes on a quest to find Princess Charlotte so he can marry her.
The only thing he has to do is make his land the richest in the whole country. In the middle of all this, he meets Tia, Chiffon, and Tsubaki, with whom he can do anything.
There is a harem factor, and the main character will have fun with all the girls. Meiking's story is pretty interesting, and there are scenes of him mating and making love all through the season.
In addition to Yuri segments, it has a lot of hot scenes involving huge jugs, NTR, fantasy, and a lot of other things.
This is the end of this post. These are the top 10 best Yuri Hentai animes with good Girls Love moments.
26. Star Jewel
There is a fight between the goddesses of light and dark. While the first group tries to steal jewels from women who don't know they're being targeted, the second group goes after the bad guys.
Both types of gods can fight, but their most powerful weapons are their retractable penises. The only way to beat an enemy is to make them feel good.
To beat your opponent, you have to make love to them. It's an interesting contrast to use love to hurt your enemy. A "death blow" is when you hit their g-spot just right to make them come, and kissing is like punching someone in the face. A sex fight is an interesting idea.
This is a must-see for futa fans. The "goddesses" are all made out of futas. It has a good mix of story and sex scenes, with not too much sex that drags on and not too much plot that makes you want to skip straight to the sex scenes.
It's safe to say that no hentai fan will be disappointed by the erotic religious figures taking full control of their human counterparts.
Star Jewel is a great example of how to tell a story in short, interesting parts. The setting is beautiful, with warm art and a rich range of colors. Star Jewel is a very exciting ride, all things considered.
25. Pollinic Girls Attack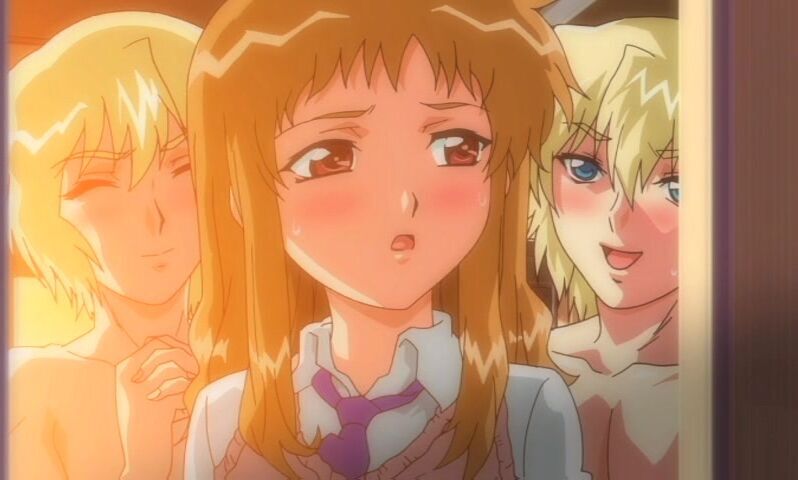 This Yuri Hentai anime is about fantasy or a different version of reality. In this world, there are both male and female pollinic humanoids.
They move through the air like pollen and mate with a human when they find one. It's like the whole world has ecchi.
Imagine living in a place where cool adult things happen all the time and aren't hidden. Yeah, Pollinic Girls Attack is all about that.
This hentai has many different kinds of scenes, such as loli, harem, and swimsuit.
When the Pollinic Girls attack, hot ecchi scenes will happen in public. It's an interesting hentai to watch because the story is different from most hentai anime and the animation is pretty good.
24. Tokubetsu Byoutou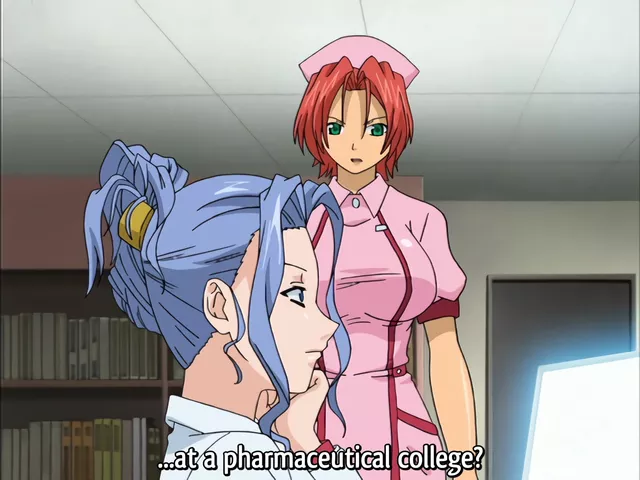 In this hentai, the main character is a female doctor who wants to make a drug that will solve the problem of female impotence for good.
But the real reason she made this finding is because she is a hermaphrodite and can't have children.
So, she comes up with these two drugs, one red and one blue. Males wear blue, and girls wear red.
Would this work as a test?
Who would she try this out on first before giving the go-ahead?
Tokubetsu Byoutou is an unusual and very original Hentai that follows the journey of one woman to shed light on a number of problems related to female impotence. It's true that the position it takes is advanced and honest.
The story is good. It doesn't answer all of your questions, but it gives you enough information to understand what the key characters do. If you like nurses and futarini, then this hentai will be right up your alley.
Some people might not like the graphic and no-holds-barred sex scenes, but if they can get past those, they will be amazed at how completely subversive the hentai has tried to be. If you like this type of manga, you won't want to miss this one.
23. Boy Meets Harem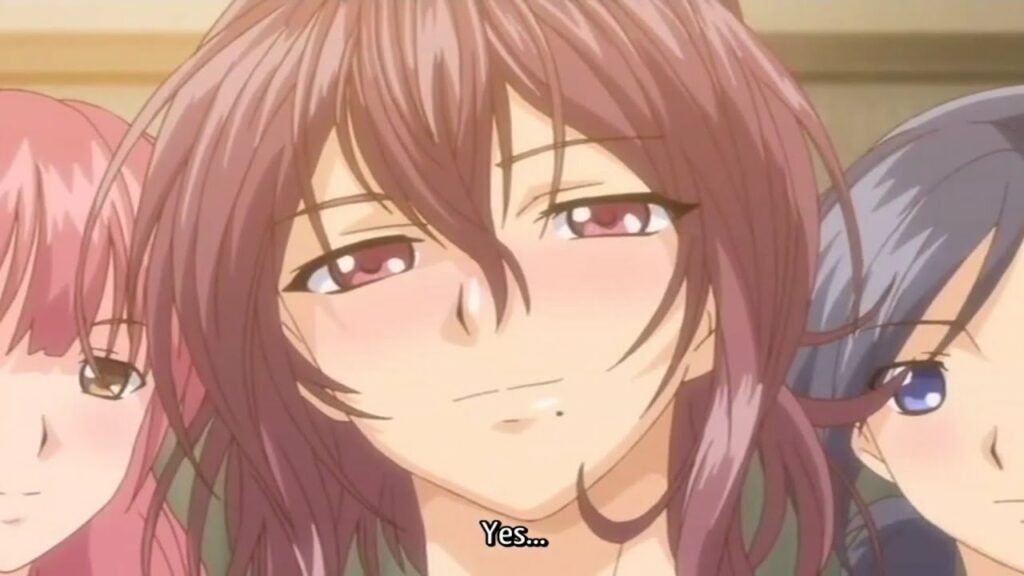 If the title has the word "Harem" in it, there are probably Yuri scenes, and there are!
The story starts with a plane crash, and then you're the only guy stuck on an island with a bunch of hot women.
Of course, there will be times when you can't make them happy, and girls do want to have fun, even if they have to do it with another girl.
22. Kafun Shoujo Chuuihou! The Animation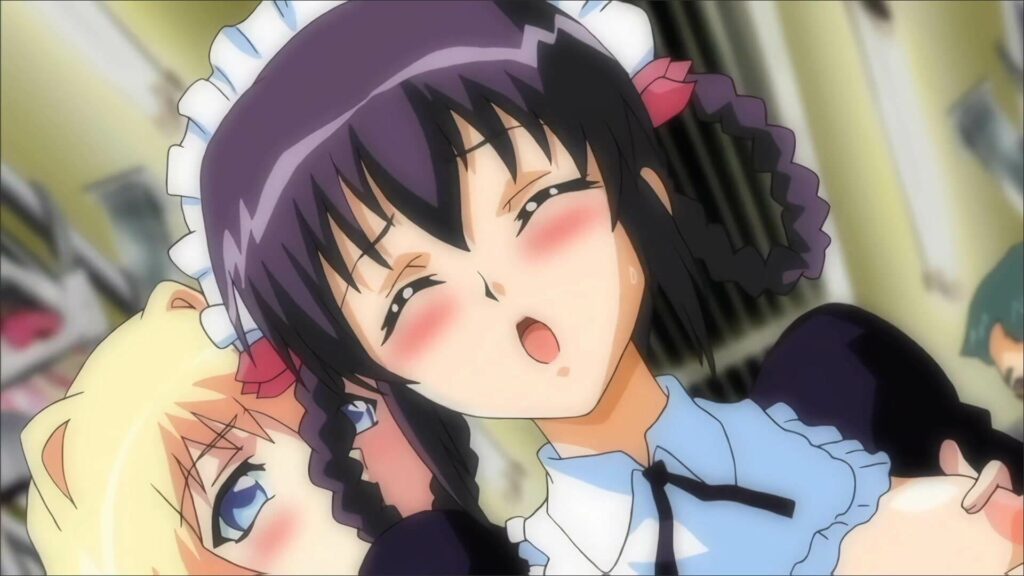 As winter turns into spring and flowers start to bloom, there is one thing that people fear. Yes, it's pollen allergy season again, which is always a pain, but this time it's not their noses that are being blown.
Evolution has made it so that plants no longer make the tiny yellow grains that make the nose feel good when they reproduce. Instead, they now make beautiful girls and boys who float happily through the air, stimulating other parts of the body, whether they want to or not.
People who are desperate to find relief from their relief can be heard moaning in pleasure and craziness all over the world.
Even though the streets are covered in blood and other bodily fluids, people's sexual problems are far from over. Luckily, now is the best time to look for answers. Everywhere you look, you can find inspiration, because pollinic beings reveal both secret feelings and attractive bodies.
No matter how bad allergy season gets for each person, one thing is for sure: no amount of tissues will be enough.
Fun Shojo Love Story! Even though it has some of the traits of hentai, the animation's story is as unique as it gets. It has a very sharp look at sexuality as something that is always changing and growing.
21. Ecchi na Onee-chan ni Shiboraretai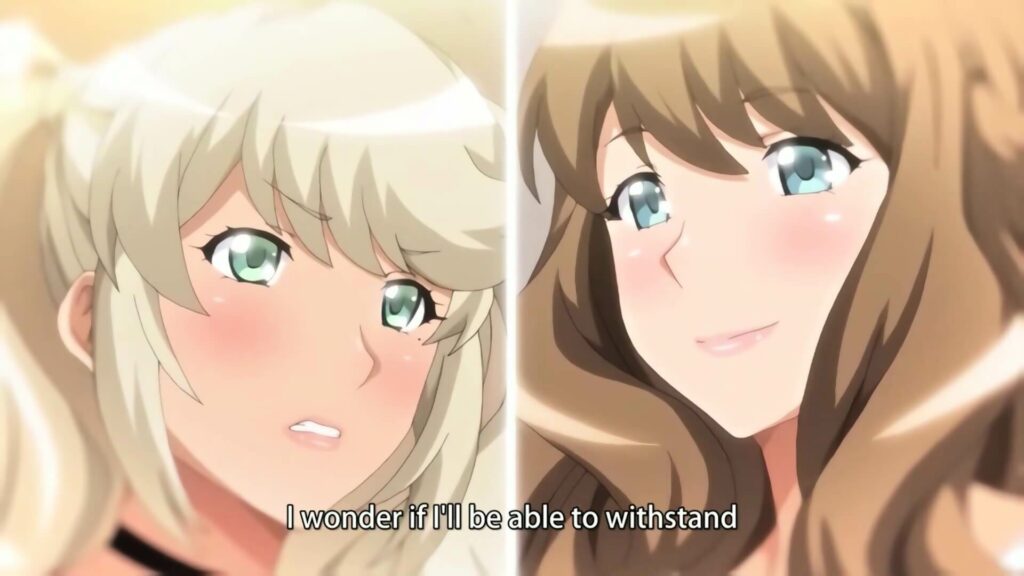 This is a very interesting post. Some people might say that the story is bad and doesn't even have a story.
Well, yes, the story doesn't go anywhere. But what makes it interesting to me is how the scenes change and remind me of a lively, rainy dream I once had.
From my point of view, it's almost very beautiful.
The only thing that bothers me about this is that the size of the bust is blown up in some shots.
20. Inko
Inko's story takes place in a burger joint where the boss likes to take advantage of the woman who works there.
Masaru, a boy, joins in the fun later. In three shows, we'll see some characters act out steamy scenes that are both sexy and graphic.
The plot has a lot of different parts, including some hot yuri scenes.
Most people don't know that Inko is kind of an overlooked hentai. It's what you'd call high-quality material that doesn't just focus on the plot.
19. Cream Lemon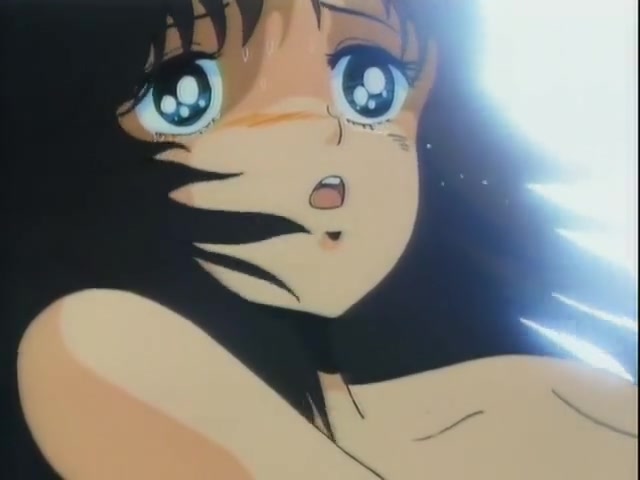 Cream Lemon is a famous hentai show that people sometimes forget about, but they shouldn't. Cream Lemon is mostly a bunch of short anime stories, ranging from horror to fantasy to soap opera, that are loosely connected.
There are many different kinds of sex scenes in these stories, including incest, S&M, bondage, torture, male rape, and yuri.
So, if you like darker yuri and want something a little more exciting and naughty, Cream Lemon might be the right hentai for you. It only has one episode, but you'll want more and wonder why you haven't watched this famous yuri hentai before.
Even though Cream Lemon is older than most of the other titles on this list, it has continued to be a leader in the Hentai world, bringing new and interesting stories about female sexuality and repression.
Even though the animation looks old and the art isn't as refined as in modern Hentai shows, don't skip these short animes because of these things. Cream Lemon is a bold, new take on hentai that deserves your full attention.
Overall, this is a hentai you should definitely add to your list. Sometimes it's not best to skip the old for the new.
18. Honoo no Haramase Tenkousei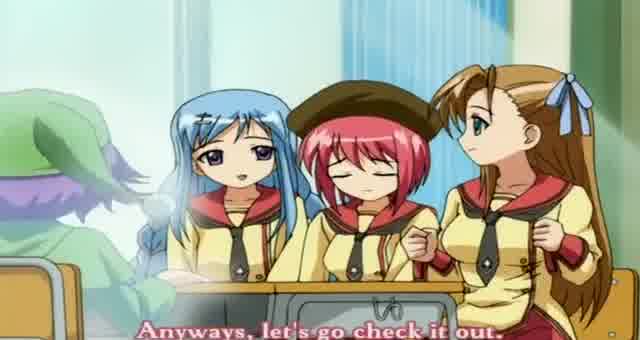 The main character, Tatsuya Tagami, wants to take over the world, and the first step is to get every girl in his class pregnant.
At his all-boys school, it's almost impossible for him to reach his goal. Because of this, he transfers to the Hakuka Co-Ed Academy, which used to be a school for only girls.
With the help of a couple of girls and their sex robot, he goes around and plants his seed in each girl, turning them into his obedient sex slaves at each step.
Honoo no Haramase Tenkousei is a hentai story with a harem style and a happy mood. There are a lot of very pretty ecchi girls in this series, as well as a lot of sex, fantasies, and yuri action.
The idea of the story is a bit silly, but that's what makes it fun. In any case, there is the main story, a short story to set up each scene, and then a lot of hentai action.
The hentai is very well made, and all of the characters are cute, funny, and hot. This is a good show to watch because it has a lot of hentai action and pretty women who will fill your eye candy needs. This hentai is fun to watch because the story is kind of like a thriller.
17. Shoujo Sect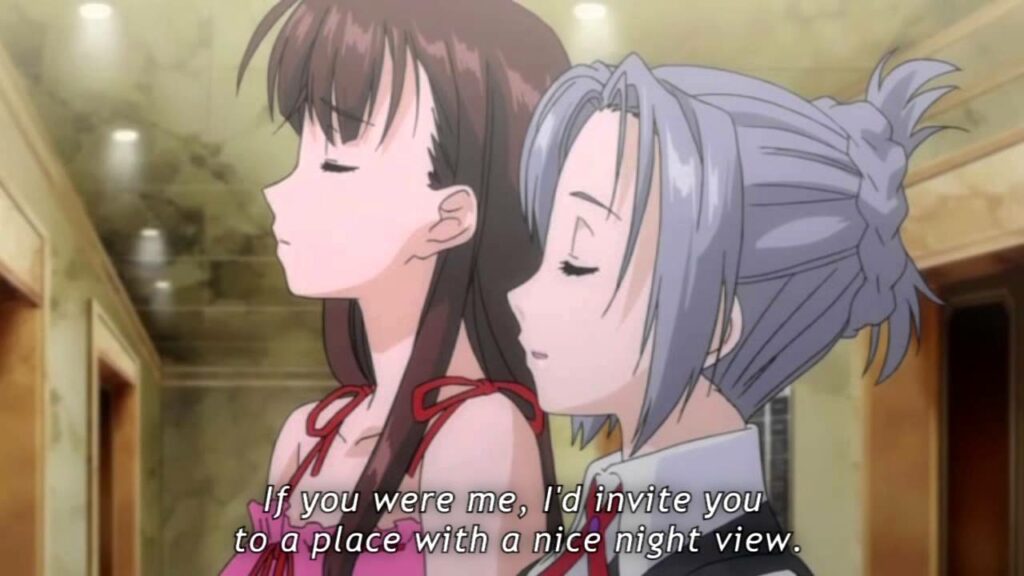 This Yuri Hentai anime is about Shinobu and Momoko, who have been friends since they were kids.
High school is where the story takes place. Shinobu loves Momoko, even though they are very different people.
He follows her around and tries to make her remember the good times. She is also part of a group at school.
Shoujo Sect has the typical hot scenes and well-rounded personalities. Will also see other characters kissing and having a good time.
The plot is perfect and flows well. Check it out if you want an interesting story with romance and yuri scenes.
16. Ane Kyun!: Joshi ga Ie ni Kita!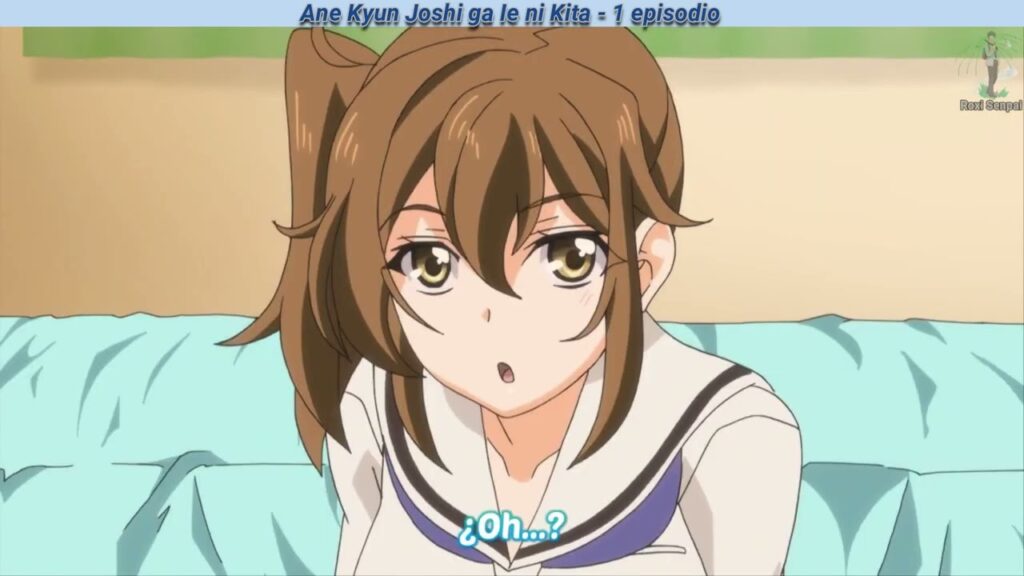 Next is Ane Kyun! : Joshi ga Ie ni Kita!
This one's story doesn't have much of a wow factor because it's just a standard vanilla hentai.
But the voice acting is great, especially in the parts with Yuri.
The way they talk to each other is also good and will turn you on.
15. Nikutai Ten'i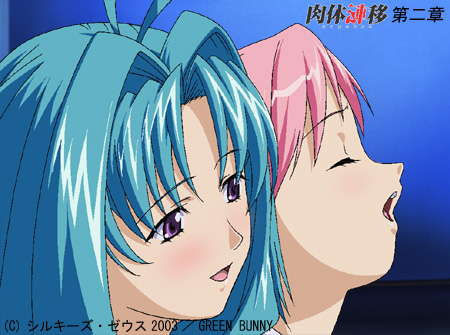 Nikutai Ten'i shows how Kenichi and his friends spend their time after school looking at a new historical find.
Strange mirror is the piece in question. All of a sudden, the whole building moves to a different world, and a magic field surrounds it to keep them from going back.
Also, their minds start to move into the bodies of other people. When their sexual feelings are strong, it seems like the only way out is to switch bodies. Kenichi needs to find this way to get everything back to normal before the reality falls apart.
Nikutai Ten'i is an exciting Hentai that gives a lot of fun and satisfaction. The art and animation are great, and all of the main and minor characters have unique traits that keep the audience interested in even the smallest changes.
The energy is precise and not too much, and all of these things come together to make an original Hentai.
The story is interesting because it's not like most tentacle or SM hentais. The hentai gets a lot right about how these characters get used to different bodies at different times. You'll wish this two-episode OVA was a little longer, though, because it leaves some things unsolved.
You should check out this game if you want some realistic hentai, a good side story about true love, and some nice art.
14. Cool Devices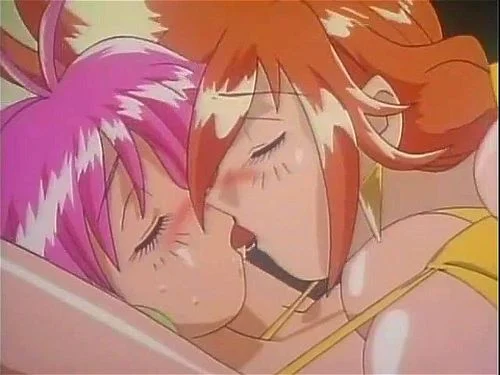 Cool Devices is not like any other simple hentai at all. There are a lot of different ecchi things in this story.
When a woman enters the world of S&M, she gives in to her wants. This is where the story begins.
Different shows have different plots. Cool gadgets let you use different characters in different situations.
There are a lot of Yuri scenes, secret relationships, self-pleasure, and other interesting things to read about.
This hentai from the 1990s is a secret gem. The main idea of the story is that there is a group that does all kinds of fun and exciting things.
13. Ero Ishi: Seijun Bishoujo o Kotoba Takumi ni Hametai Houdai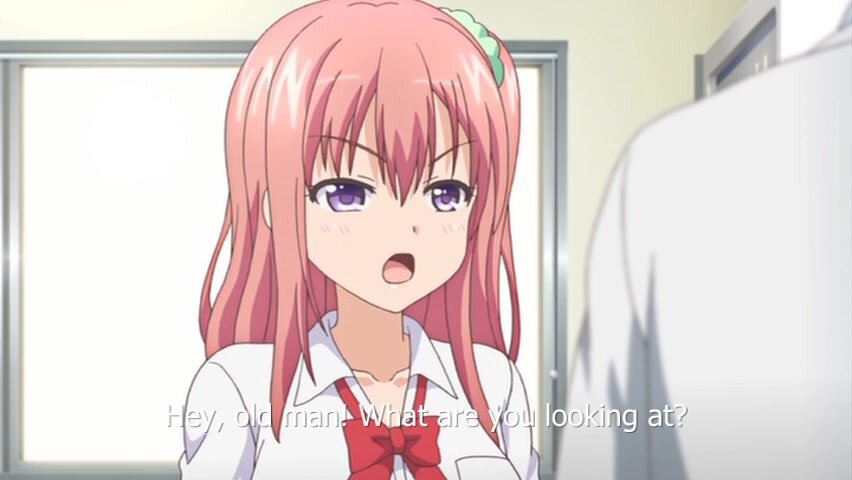 People who have already seen the next entry probably thought, "Where have I seen a scene like this before?"
Well, this is how I felt after watching the first four shows of this show.
It's like a Hentai version of a JAV that went wrong on the way to the gynecologist.
It does have interesting Yuri scenes, and it does a good job of showing them.
12. Choukou Sennin Haruka
Haruka is a girl who is being chased by strong ninjas. In order to get away from them, she needs superhuman abilities. And where does she get her superpowers?
Obviously, through sex! Choukou Sennin Haruka is the story of a girl who gets her kicks from having sexual acts done on her, and then uses that power to fight while wearing a kunoichi outfit, which is a modern female ninja outfit.
One of the best things about a good yuri hentai is that you will get to see a lot of oppai, or breasts.
Choukou Sennin Haruka doesn't fail in this area, and there are plenty of oppai to go around. Since it's a hentai, you can also enjoy them with and without clothes, which is a plus.
We're not just talking about Haruka, but also about the other girls who were involved in her sexual power-ups.
Choukou Sennin Haruka is a fun ride if you like to see girls, especially ninja girls, kick ass and also see a lot of girls getting sexual with each other.
The art in this hentai is beautiful and goes well with the story.
11. MlLF Mansion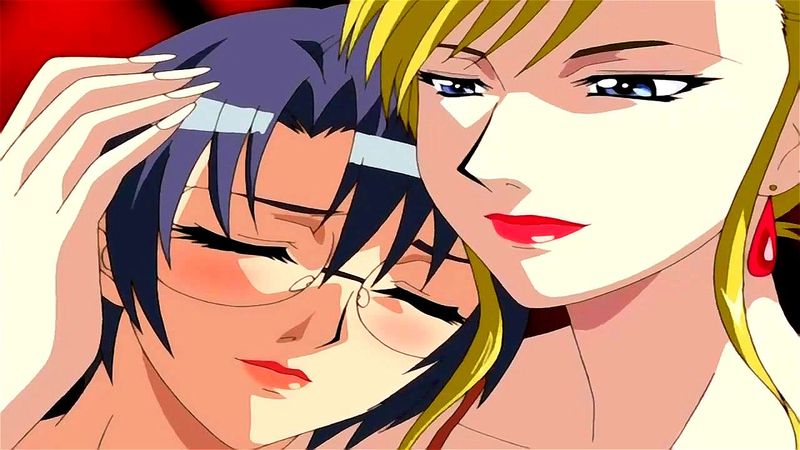 This Yuri Hentai anime starts with Ryo and his stepmother, Madoka. Madoka gets into trouble, and Ryo decides to help her out.
Later, he ends up in a house with two beautiful maids, and when her mother moves in, the story gets even more interesting.
This hentai shows, in short, what happens when a boy is alone with a bunch of women he can do anything with.
There will be some good waifu stuff in these two episodes, from pretty girls to older women.
10. Akiko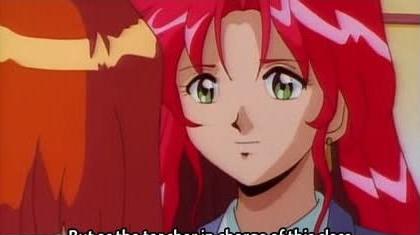 Men and women should be interested in the other sex when they are young. They should be interested in sex, end of story.
But recently, the students at the well-known Nobel Academy have been acting on urges that are much stronger than normal.
When one of the girls spends her whole summer break masturbating in her room, her father calls the Central Genetic Research Institute for help. Special Agent Akiko is sent to investigate right away, so she goes "undercover" to find out what the students are up to.
The story isn't that bad as a set-up for a hentai OVA. Even though there are some holes in the story and the characters aren't fully developed, this hentai is still fun to read.
Most of the time, the sex scenes go from one thing to the next well and aren't too ridiculous. Also, the story and the hentai scenes work well together.
Overall, it's not a terrible story, but it could be better. The art style of this hentai is typical of the 90s, with big hair and a small nose. The animation is pretty good, too.
The OVA is just the right length. It's not too long and makes no sense, but it's not too short either. It's a pretty good yuri hentai as a whole.
9. Renseijutsushi Collet no H na Shibo Shirage Monogatari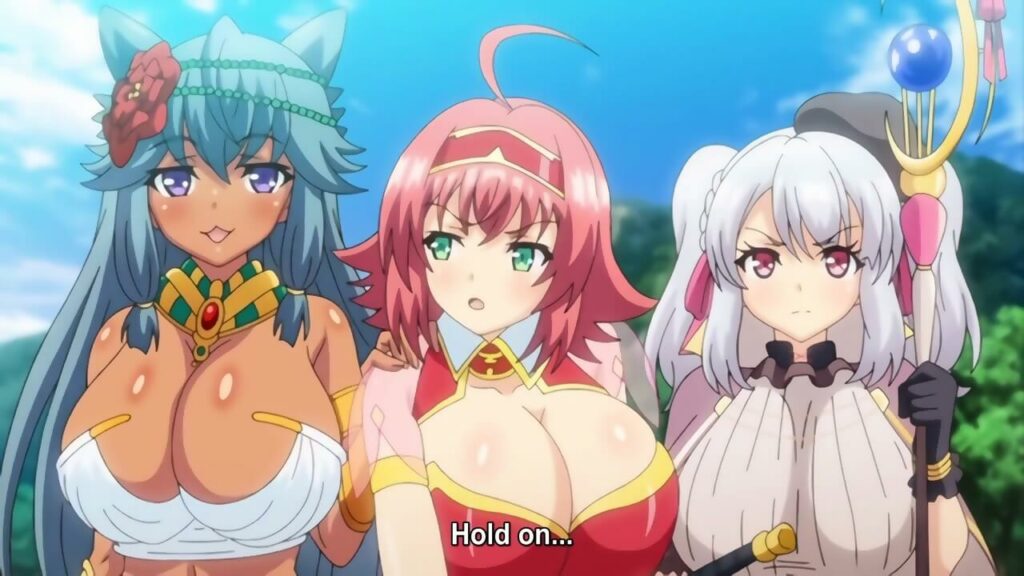 This book just came out lately.
This is a hentai version of a visual novel with the same name. It's about two pretty alchemist girls who are on a trip to get sperm and get into trouble along the way.
You did read that correctly.
What's the point?
Well, take a look! It's not bad!
The hentai and sex scenes in the show are both very good.
8. Stainless Night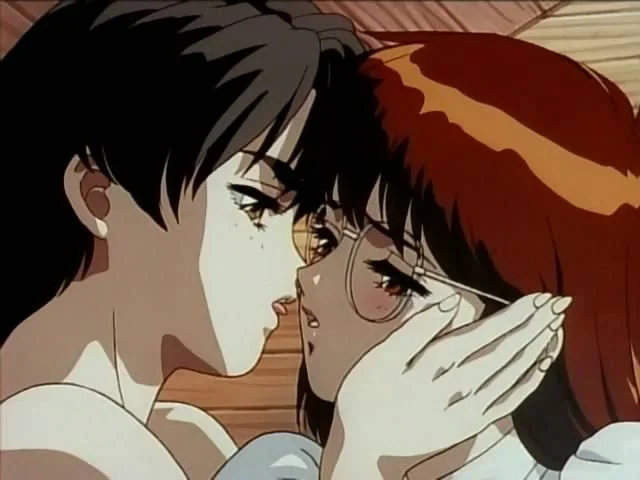 Here's the good stuff from the 1990s. Linear wakes up after 10 years and goes to a study center to start the story.
Later, one of the three women in that center, Sayaka, ends up in bed with Linear and finds out that she can do things that no other woman can.
Stainless Night has fewer categories than the other hentai on this list, and it has uncensored Yuri scenes that take place in a magical world.
Stainless Night is a short hentai that does a great job of showing close relationships between women and women on top of other women.
7. Boku wa Chiisana Succubus no Shimobe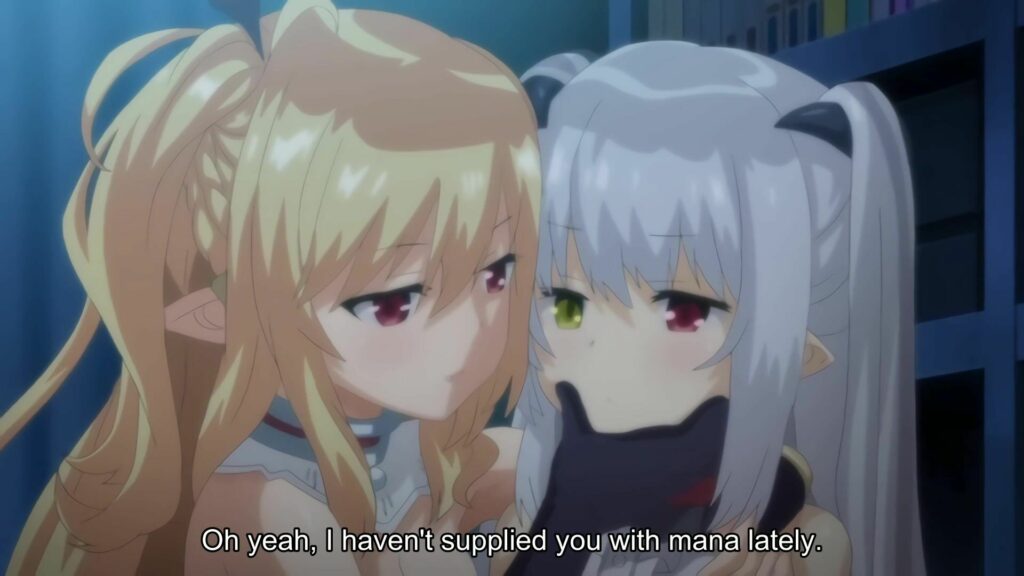 This can be summed up in two words, which are sure to get your attention.
Lolis the demon.
If you like that kind of thing, don't care about the story, and just want hot action with cute and perky demon lolis, this is a good fit for you.
6. Immoral Sisters 2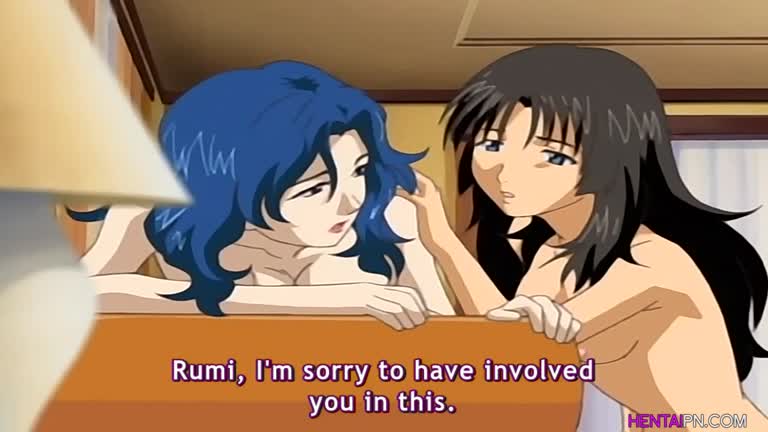 This is very old, but it has aged well like a good wine. It has a great flow of story and conversation, and it shows society in a way that is both realistic and dark.
Since the show is really about the story, you might feel more serious about it than if you thought it was a Hentai.
So, that's what I think. Why don't you look at it and let me know what you think?
5. G-Taste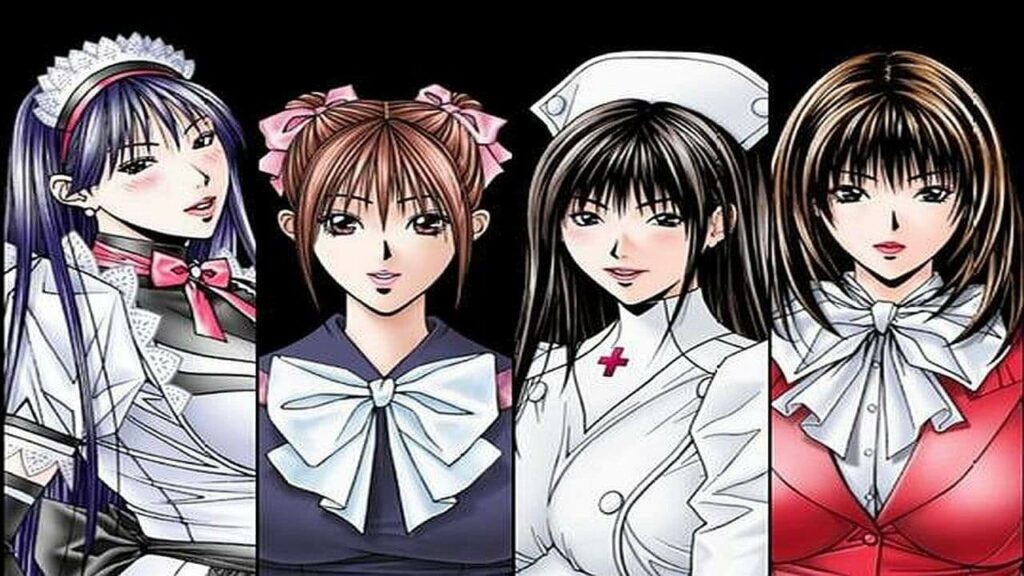 G-Taste is about beautiful women who just can't get enough pleasure.
They will do anything they can to try to meet those needs.
This hentai shows different situations in which women do things to please themselves.
The best thing about G-Taste is that we won't just see one story with one main character.
Instead, we'll see stories about a lot of different women, each with their own troubles and exciting stories.
Instead of going straight to the fun parts, G-Taste has a story that moves along at a good pace.
Moe, Nana, Asuka, and Yuna are the main characters, and their stories are all fun.
Will show a few groups, such as "uncensored," "nurse," "maid," "self-pleasure," and "a lot more racy stuff." The six shows will give you a lot of good material to enjoy.
4. Oni Chichi 1, Oni Chichi Rebuild, Oni Chichi Rebirth, Oni Chichi Reborn, Oni Chichi 2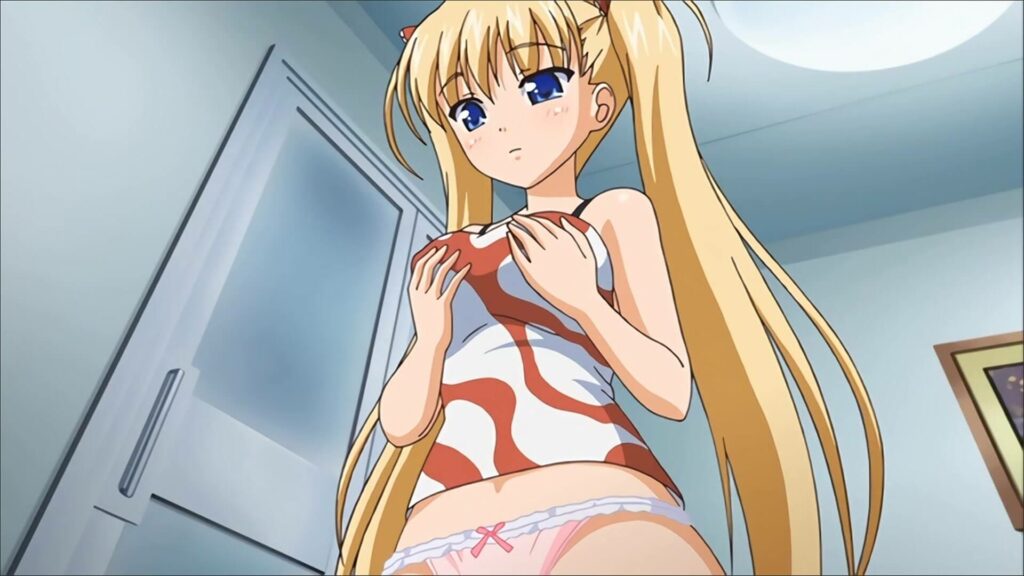 Well, duh! We will put this on our list!
Overall, this Hentai gets high marks because it's a fun show that doesn't cross over into other subgenres.
This is one of those Hentai shows where Yuri is shown in the best possible way.
It's unlikely that you haven't heard of this Hentai game, but if you haven't, why not give it a try?
You will not be let down.
3. Aku no Onna Kanbu: Full Moon Night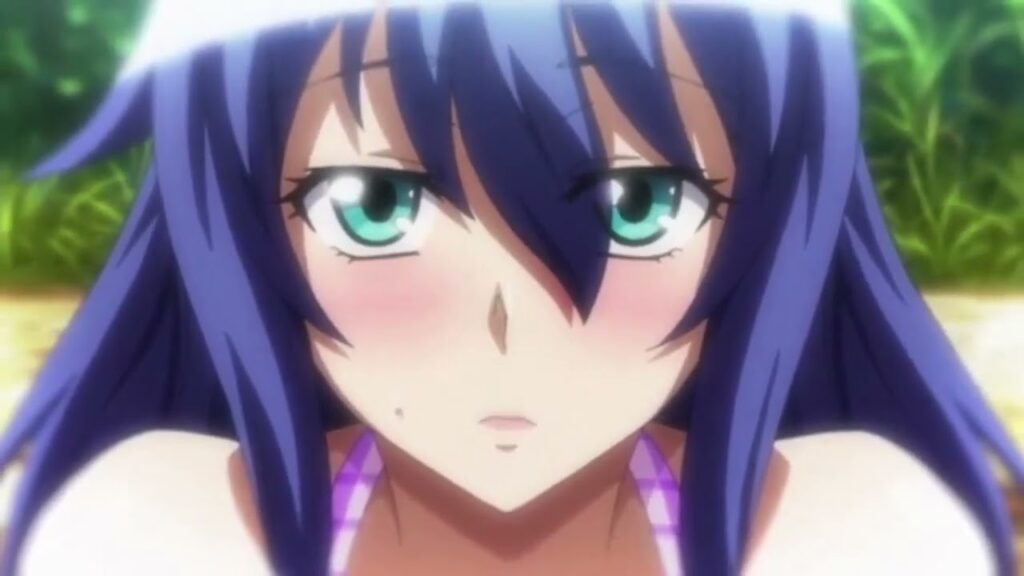 Katsina is the only male boss at the Great Lunarium, and the story is about him. He punishes people who do wrong, but not in the normal way.
As punishment, he sexually harasses the other female leaders. It's his way of getting back at the female leaders who picked on him in the past.
And of all the female leaders, Ephanatica and Diana are the ones he wants to get rid of. The first one is a beautiful, hot devil, and the second one has a good body.
As you can see, the story is mostly about payback and torcher, but in a different way. Even though this Yuri hentai is about payback, there are many sensual scenes to enjoy.
Even though the animation is kind of like a dream, the designs of the characters are beautiful. Overall, the animation is good, which is what you'd expect from a current show.
Some of the lesbians in the show don't hold back, which shows that everyone can enjoy this show. The people in this hentai are all different.
But you wouldn't like it because it only has one episode. Even so, it's still fun to watch, and it's one of the best Yuri hentai shows out there.
2. D1scode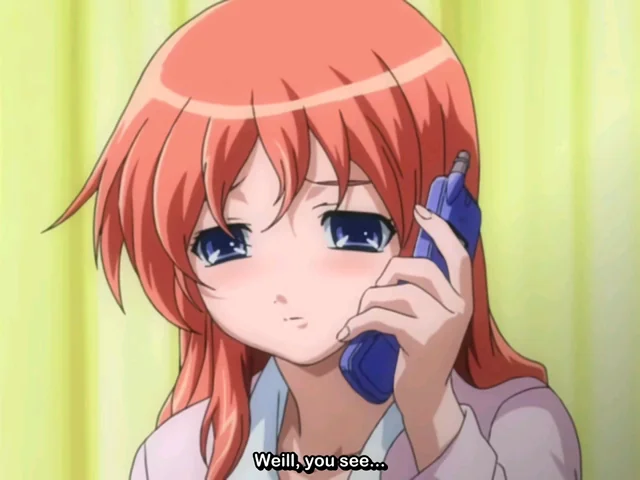 The story of D1scode is about two girls. At the beginning of the story, Futaba is in class, waiting for it to end.
So she can go to the bathroom and do what she needs to do. When another girl finds out that Futaba has male parts, the plot heats up.
After that, the two girls start to get along, and in this Yuri Hentai anime, we get to see some uncensored scenes.
There is also a love story in which Futaba falls in love with a boy from her class.
1. Bible Black & Bible Black Origins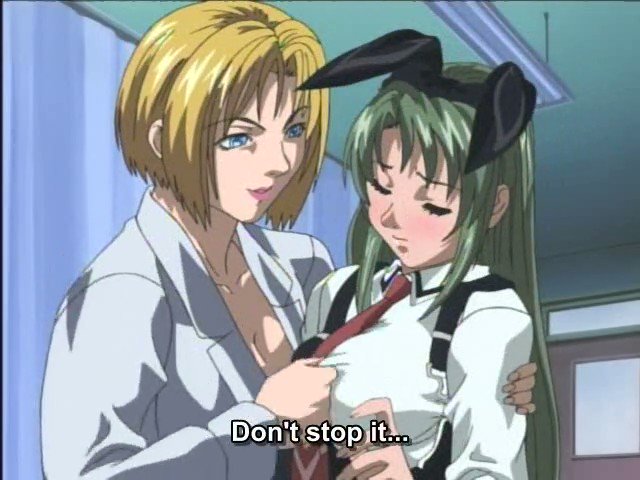 We'll start this list with a big name, The Bible Black, which is the best example of Hentai. A real classic with a great plot that can't be beat when it comes to Hentai shows.
Even now, many people still really like the show, and there are a lot of Hentai to choose from. Because it's great no matter what type or subgenre you're looking for.
This is something you should watch over and over again.