35 Youngest & Hottest Teen Pornstars of All Time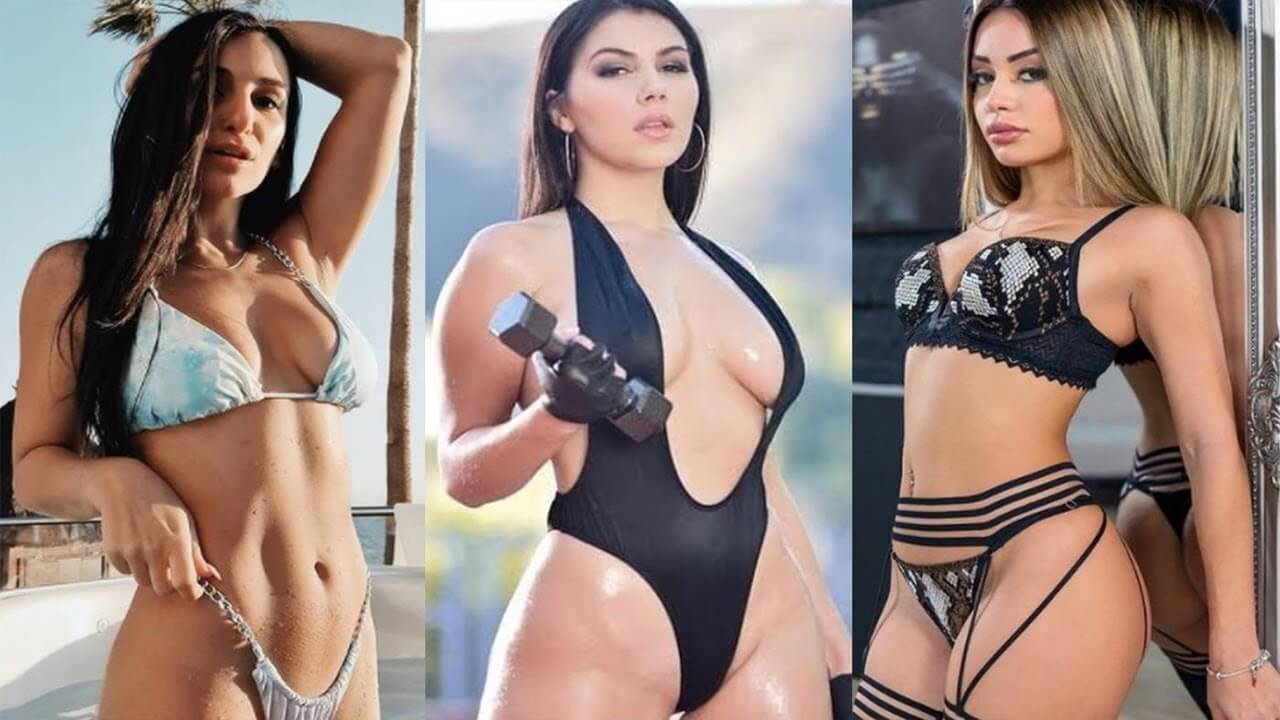 There are thousands of beautiful pornstars of all ages, and I love every single one of them. However, teen pornstars have a special place in my heart.
There are a lot of beautiful teens who work in the adult business, and every year, hundreds more make their debuts.
Because there are more and more girls, it might be hard to find the best ones who give the best shows.
This is why I made this list of the youngest pornstars. If you like pornstars, make sure to read the whole list because you're sure to find some up-and-coming stars!
As I said, every year, or maybe every month, there are new starlets who come out. Most of them are teenagers who just turned 18 and are trying to make it in the adult business.
I like young girls because, at least at first, their bodies are natural and haven't been changed in any way. It's also really hot to watch the biggest cocks fuck young pornstars.
So, if you're like me and love to see the hottest teen pornstars having wild sex, you're on the right page.
On this list, I only included the most famous teenagers who are actively making porn right now.
If you don't see a well-known name or your favorite actress here, it's likely that she isn't working as much as she used to.
35. Aubree Valentine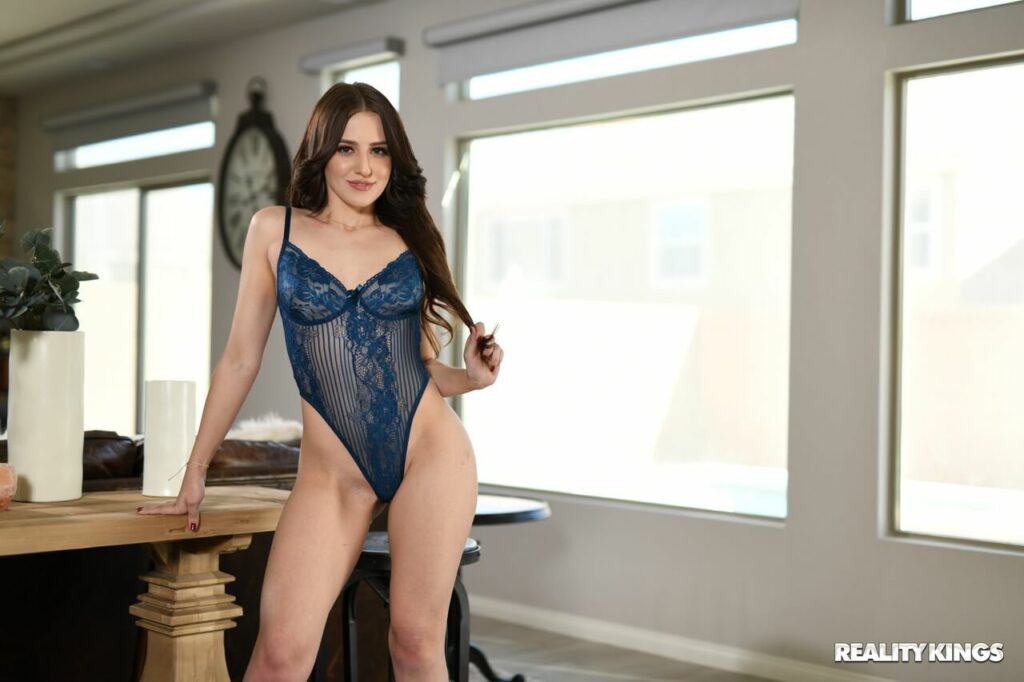 Aubree Valentine has quickly become one of the best teen pornstars since she started out in 2019.
She has worked with the best in the business, and almost all of her scenes show how good she is at sucking and fucking big cocks.
Before she became an actress, the brunette teen worked as a cam girl.
This shows that she was always comfortable in front of a camera, and why wouldn't she be when she has such a beautiful body to show off?
If you haven't seen this starlet yet, you should do so right away. Her sexual energy and love of big cocks will make you want to see more of her acts.
34. Vina Sky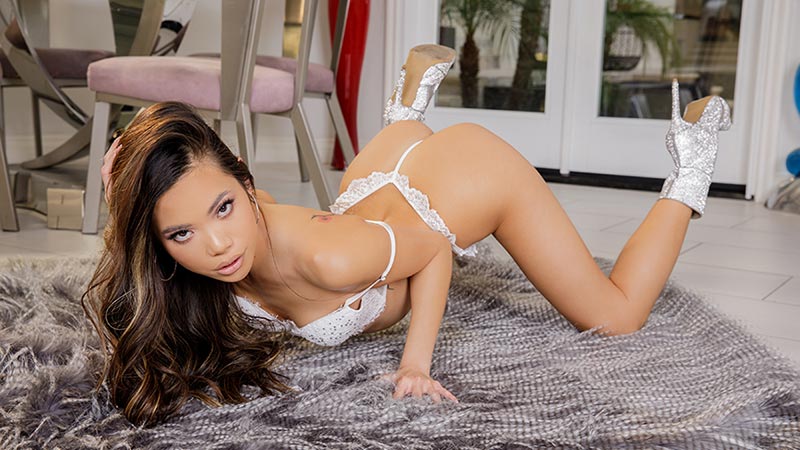 If you look for beautiful teen pornstars, you're going to find Vina Sky, who is a tiny babe and a slut who wants to get fucked.
The starlet has a small body, small, perky tits, and a round behind. She also loves being treated like a slave, which makes her the perfect choice for parts in which she is submissive.
And almost all of her scenes prove this. Whether she's with a male or female star, her partners take their time exploring her tiny holes, playing with her pierced nipples, and just enjoying fucking this submissive slut while she writhes in pleasure and pain from being put through all kinds of sexual torture.
33. Alina Ali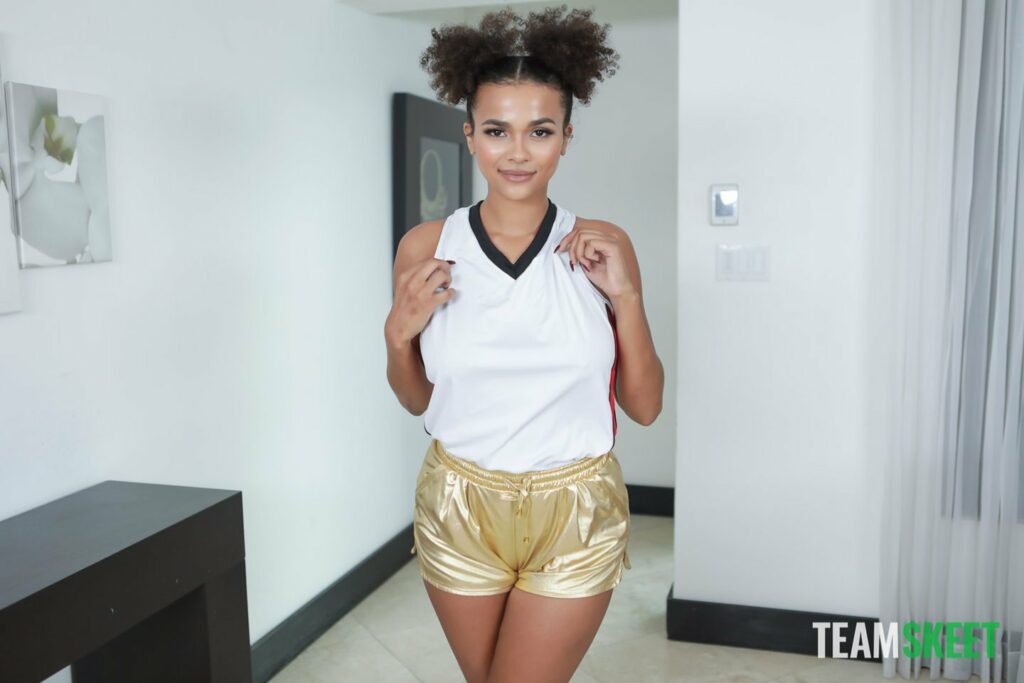 Alina Ali may be new to the business, but the way she keeps giving hot scenes, it won't be long before she's one of the most famous performers.
I mean, she's already getting a lot of fans, and because she used to be an exotic dancer, she knows exactly how to move her body to get guys' attention without touching them.
I have already seen a few of her scenes and loved them, so she is already one of my favorite black pornstars of this year.
32. Naomi Swann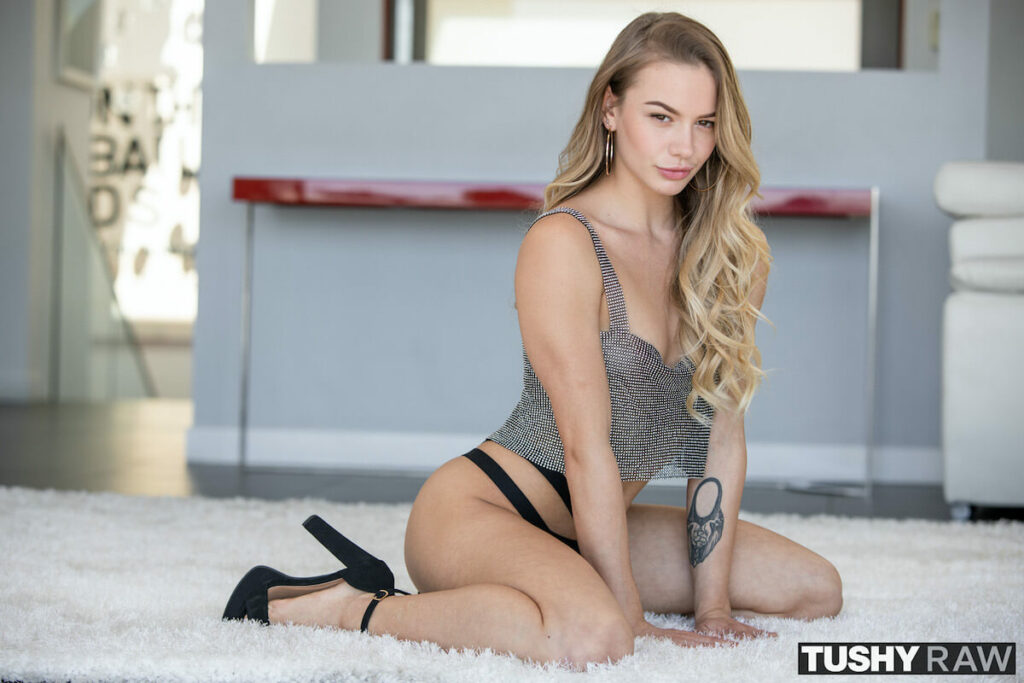 Naomi Swann started out as a pornstar at the beginning of 2019, and in just two years, she has become one of the most famous and sexiest teen pornstars in recent years.
She's cute and adorable, with a small body, a beautiful smile, and a juicy butt to top it all off.
She is the best choice for scenes where the girl is supposed to be controlled by her partners because she is skinny and loves hardore porn shoots.
This flat-chested actress has only been working for a short time, but she's already fucked the biggest cocks and tasted the wettest cunts.
She's also done all kinds of scenes, like anal, interracial, squirting, and creampie scenes, and the list keeps growing.
31. Taylee Wood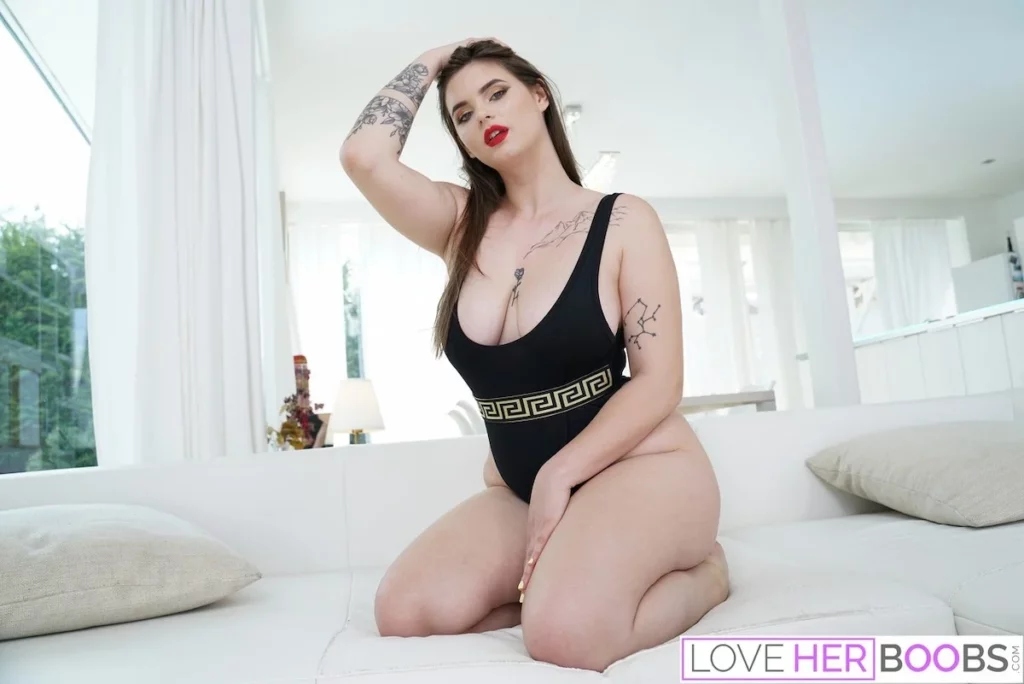 You might not know about this beauty yet, but in a few months, she will be working for all of the best directors and porn studios.
Teenager Taylee Wood has amazing curves, a tiny waist with big natural titties, and a round, juicy ass, all of which she has no problem showing off in front of the camera.
This Czech hottie with dark hair has already done a few scenes. Most of them were hardcore scenes where big dicks double-penetrated and double-anal-penetrated her.
So, yeah, she's young, she's slutty, and she loves big dicks in her mouth, her pussy, and her asshole!
30. Bailey Base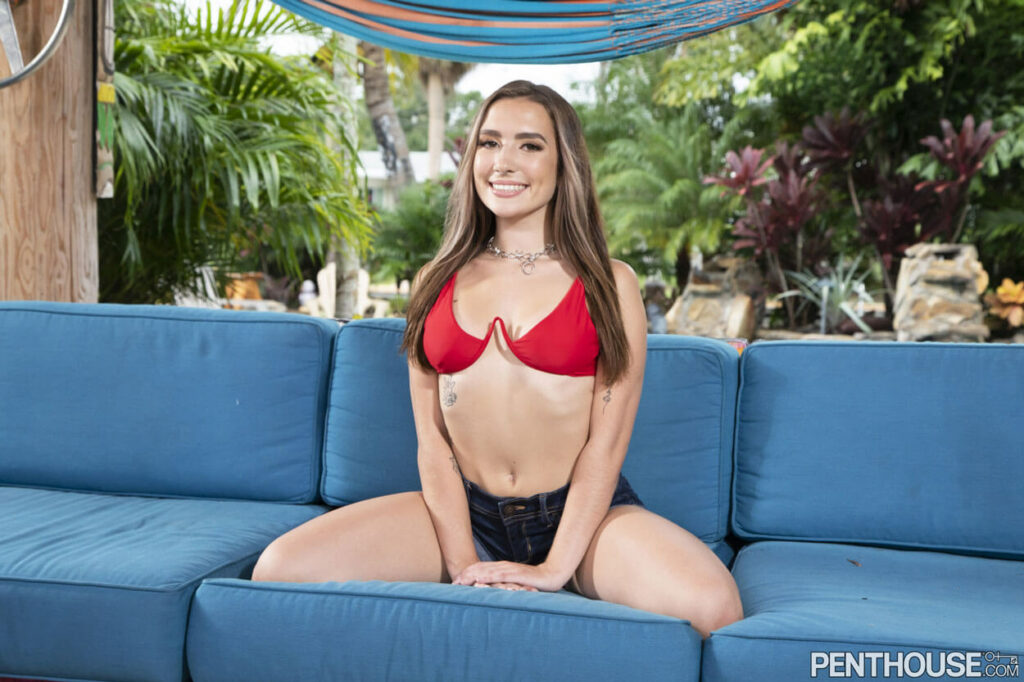 I only saw one or two of Bailey Base's scenes before I put her on my list of the hottest teen pornstars of the year, and I think you'll agree with my choice.
At the time this was written, she had only done a dozen scenes, but she's as horny and nasty as they come.
The beautiful babe was born in 2001. When she turned 18, she started making porn, and she's already done a few anal scenes.
She is short, has a tiny body with a cute little ass and perky titties, and a crazy sexual appetite that lets her suck and fuck huge cocks without even twitching!
29. Tori Montana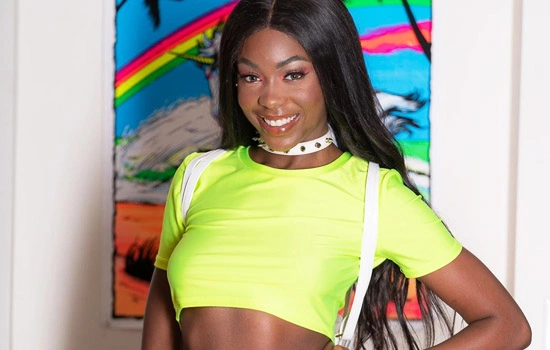 Tori Montana doesn't seem shy at all, unlike most of the other teen pornstars on this list. In fact, she seems sure of herself and like she knows what she's worth.
This beautiful black babe started doing porn in 2019 and has already worked with some of the biggest sites in the business.
She loves to fuck, which is clear from the way she acts, but she also knows how to show off her body to get her fans horny even though they are just watching her on their computer or phone screens.
All of this is because she used to work in a strip club where she did twerking and pole dancing for guys who wanted to get laid.
And it doesn't hurt that she has a rocking body, a perfect ass, and all-natural 34C titties that everyone would like to taste.
28. Savannah Sixx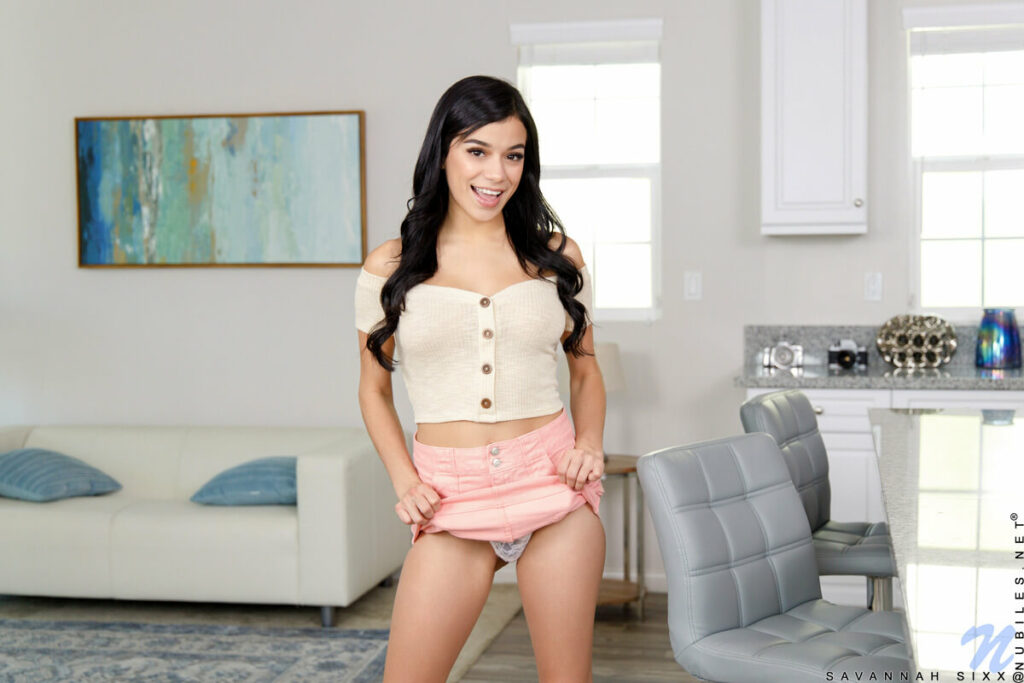 Savannah Sixx is one of the youngest pornstars in the business. She chose porn as a job because she wanted to explore her own sexuality, and it looks like she made the right choice.
This innocent-looking teenager is one of the most sought-after girls right now because she has a cute face, a beautiful body, and one of the best natural tits you'll ever see!
It's also fun to watch her videos where she takes her time sucking on the throbbing cocks of male pornstars or getting her perfect pussy licked by her male or female partners.
She always has a smile and a satisfied look on her face during the scene, which makes the whole thing even sexier.
27. Aften Opal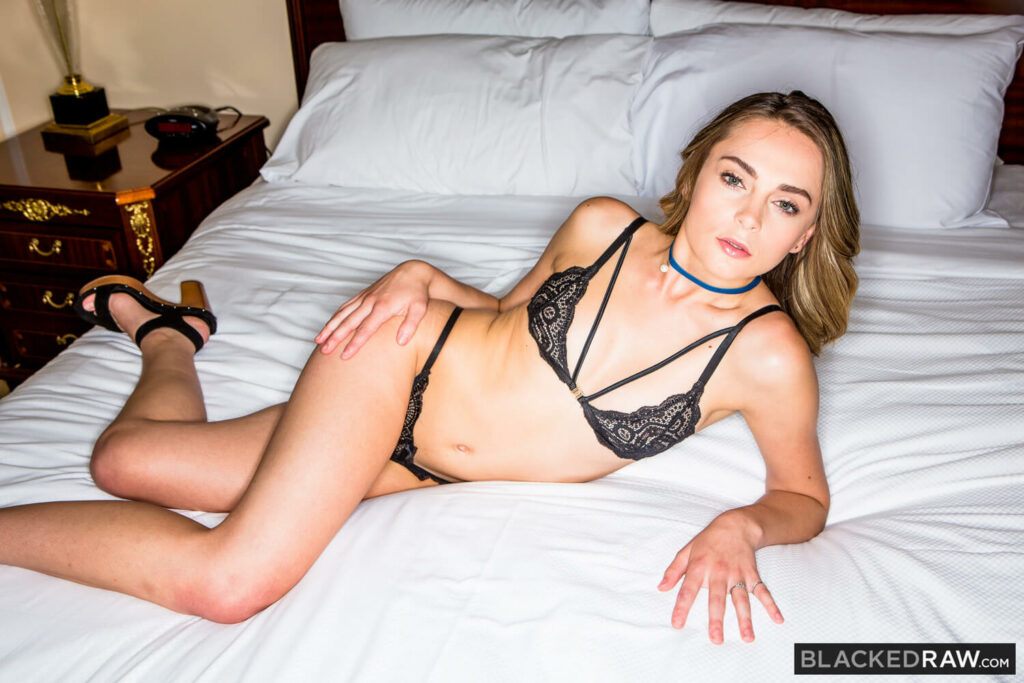 You may have noticed by now that most of the teen pornstars on this list are very cute. It would actually be hard to find a young artist who didn't look cute or innocent.
And Aften Opal has to be one of the cutest pornstars in the business right now.
The little slut might look like any other nerdy teenager, but she's actually a sexual goddess who likes rough sex.
Even when she's not on set sucking dicks and getting her tiny holes fucked, she's out there getting her daily cum limit.
She may be cute and a little shorter than most girls, but she can easily fit the biggest, widest dicks down all of her holes.
26. Lulu Chu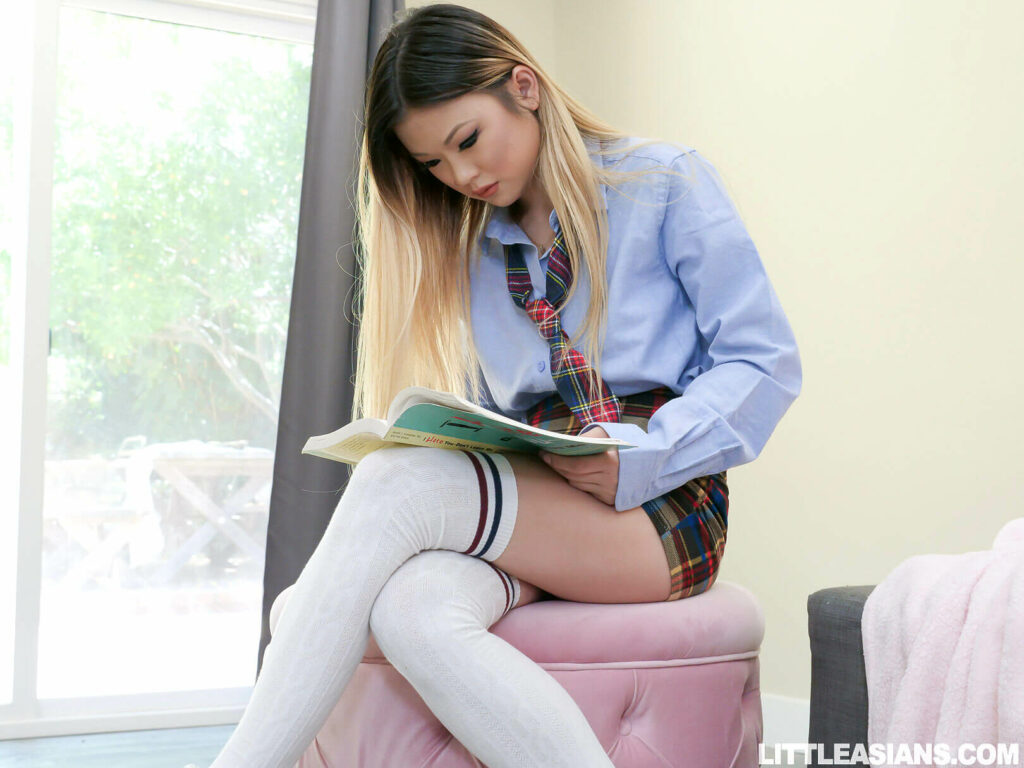 Lulu Chu is one of the youngest top acts right now, and she's as good as they come because she's a sexual beast who comes crawling on all fours to deepthroat a hard cock.
I'm sure you already know about this Chinese beauty because her movies are always popular and she has worked with the top studios and fucked the top stars.
She's got a petite figure with a cute face, a tiny waist with perky and pierced 32B boobies; but it's her hunger for a rough fuck that made her so famous.
It also doesn't hurt that she's short, which means that her partners, both male and female, usually control her.
It's a lot of fun to watch this tiny slut get her tiny holes stretched to their limits!
25. Indica Monroe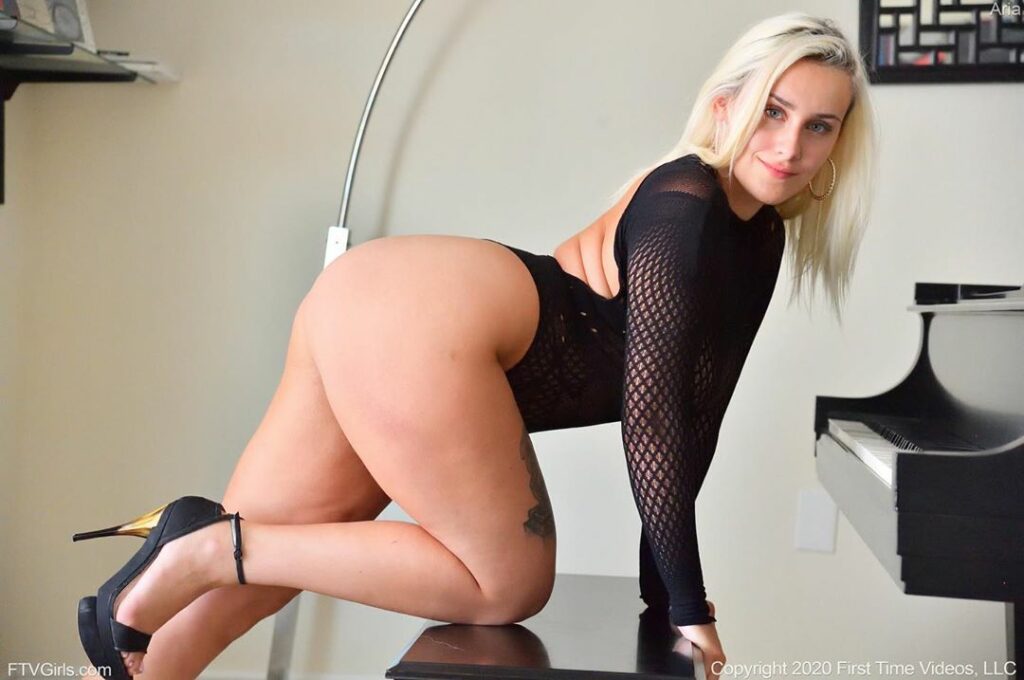 When you think of teen pornstars, you probably picture a girl with a very skinny body and small breasts.
But that's not always the case, because some girls, like Indica Monroe, have bodies that are really curvy.
At the time I'm writing this, the busty girl may look a bit older, but she is only 19 years old and is slowly starting to do regular porn shoots.
She may be young, but she is also a MILF because she started working in the porn business when she was 18 and did her first shoot when she was pregnant.
24. Kylie Rocket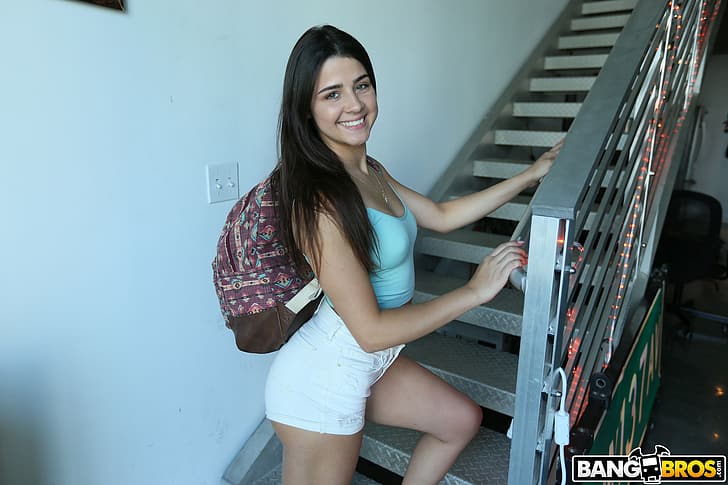 Here's another 19-year-old actress who is so good at sucking big cocks and getting fucked that you'd think she was a reincarnation of a slutty vixen from the past!
Kylie Rocket is one of the most busy pornstars right now. She is good at both blowjobs and licking clits.
She is pretty and cute, slim and small, and has perky breasts and a firm bottom. She's always liked porn, so it's not surprising that she became a pornstar herself.
From all the videos she's done so far, I'd say she probably made the best job choice of her life.
23. Aria Lee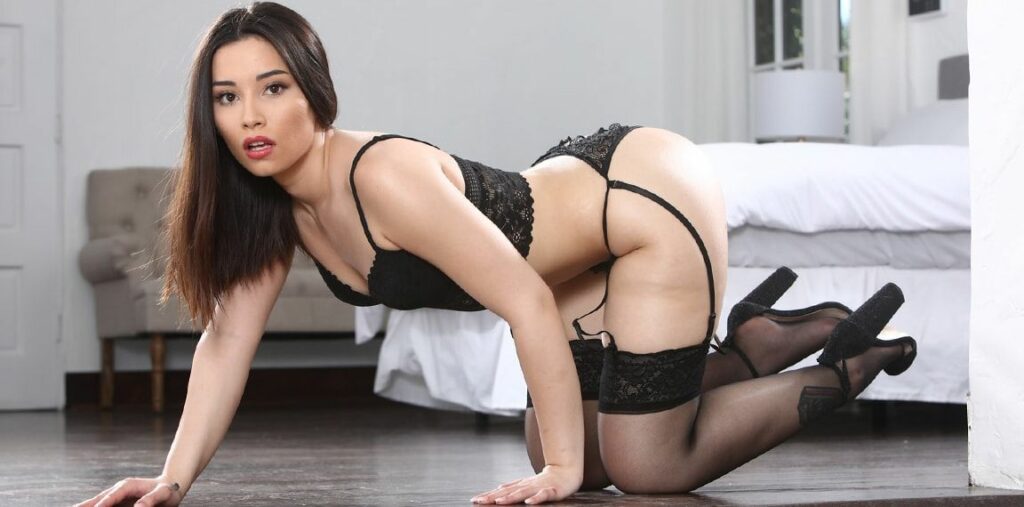 Being cute has always been a plus, especially for young pornstars, because there are so many starlets just starting out in the business.
Aria Lee might be one of these cute girls, but she can also be so wild that she could cure your impotence in minutes.
This beautiful teen was born in 2000, and she did her first porn when she was 18.
From her first scene, it was clear that she knew how to handle a cock, no matter how big it was, and that her sexual skills were on par with those of more experienced actors.
22. Brooklyn Gray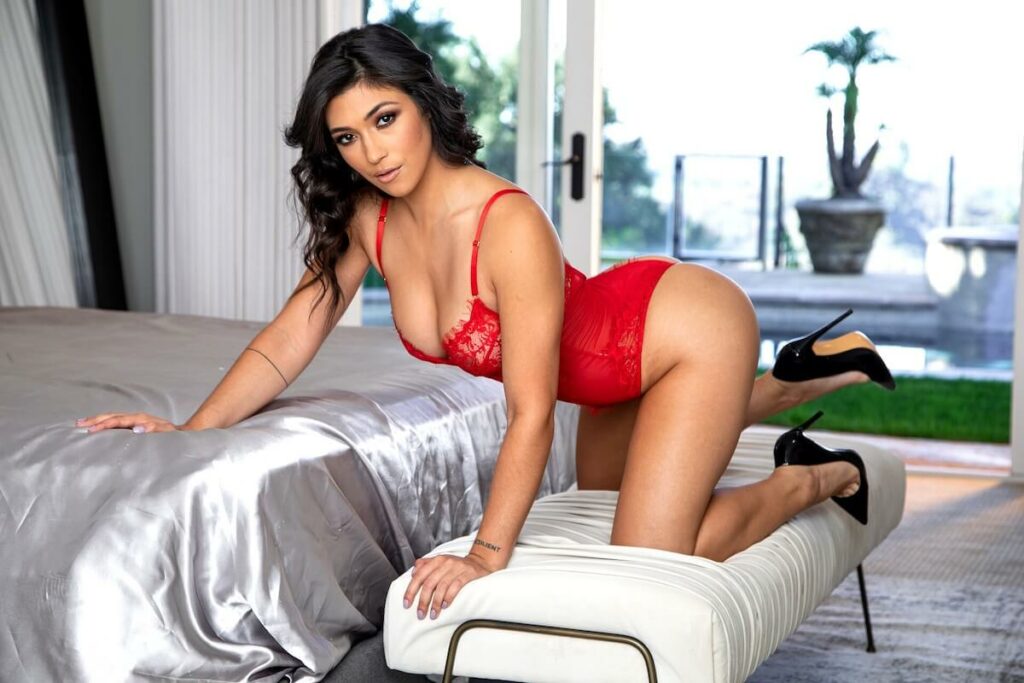 Brooklyn Gray is one of the best pornstars because she isn't afraid of sex and is very comfortable in front of the camera.
She has shown this in all of her acts so far. When it comes to sex, the girl is wild and daring, and she loves trying out new types of porn while getting paired with different stars in her videos.
This American actress has a beautiful body with natural tits and a juicy ass. She loves a big cock in her ass, and she likes sex that ends with creampies.
She also likes to push her limits and keeps trying out new kinks and fetishes. She's so slutty that after a long day of making porn, her idea of a good time is to get fucked again!
21. Stacy Cruz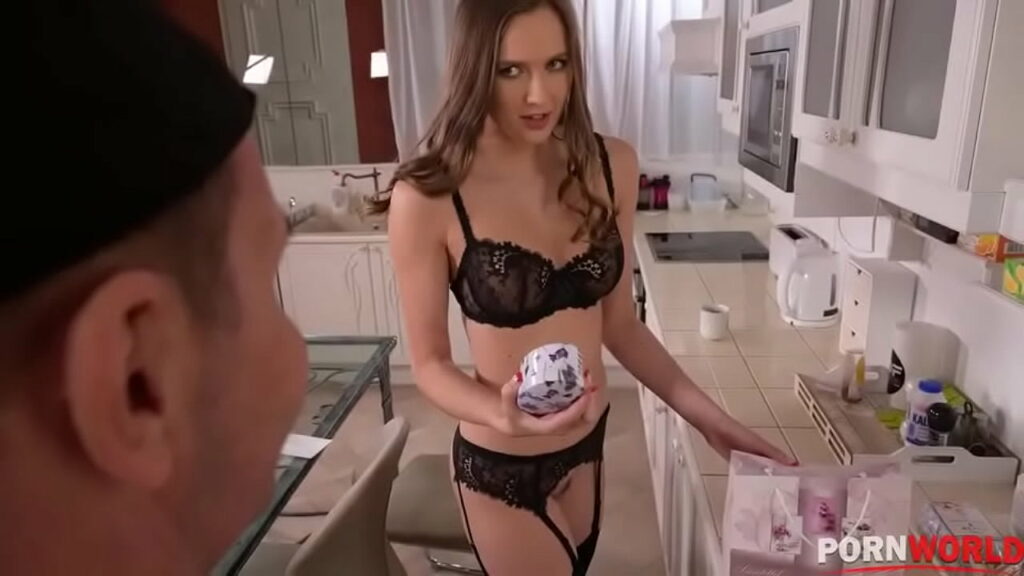 Stacy Cruz is so stunningly beautiful that she could be a famous actress or a top model if she wanted to.
But thank the gods you pray to that she turned out to be a slouch and chose porn as a career, because now we get to watch a throbbing dick beat on her beautiful body!
She has a beautiful body. She is tall and thin, with natural D-cup breasts and a cute little behind.
And since her fucking skills are just as good as her looks, she is definitely one of the best teen pornstars of 2021.
20. Danni Rivers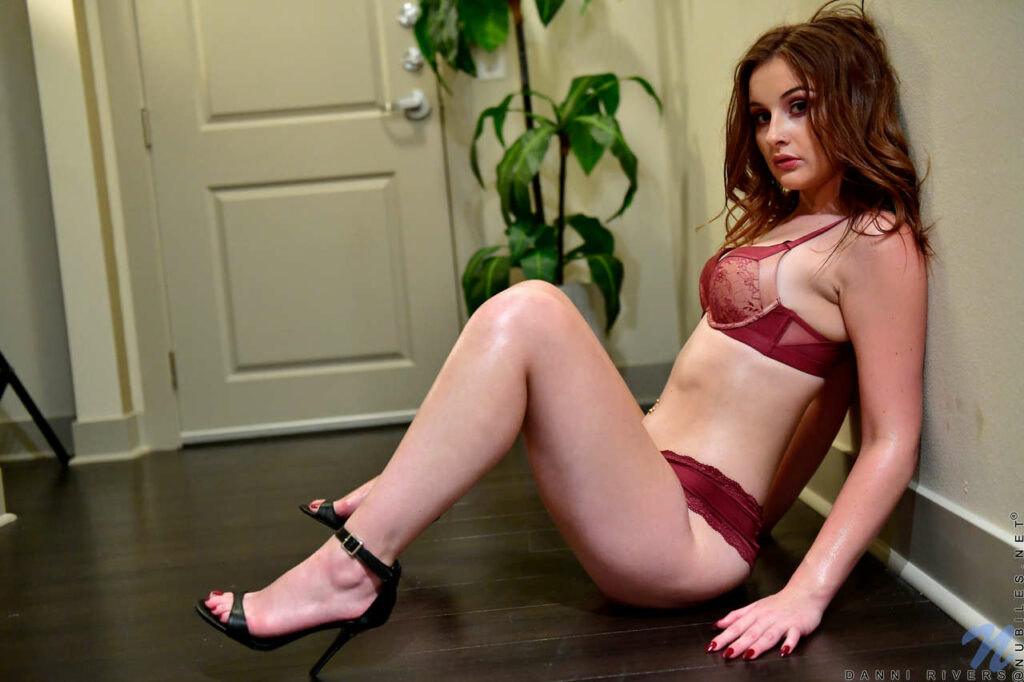 I'm so glad that not all pornstars want to get plastic surgery and would rather stay the way they are.
I have nothing against girls who get enhancements, but I prefer natural girls, and Danni Rivers is one of the reasons why.
She deserves to be in every story about young pornstars, and if you don't agree, it's because you haven't seen even one of her scenes.
You may have seen pornstars who do over-the-top things like moan too loudly or just scream for the sake of it.
Danni, on the other hand, doesn't do that because she likes to feel the biggest cocks in porn in her tiny holes.
19. Eva Elfie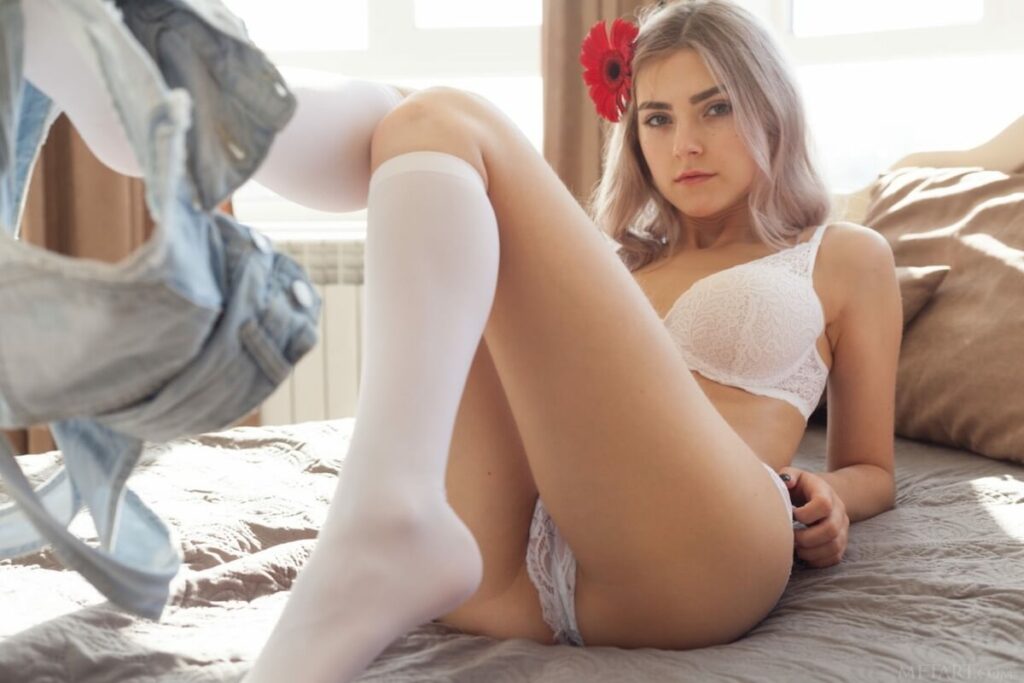 Man, it's all over! Anjelica Ebbi is still one of the hottest Russian pornstars, but the time when she was barely allowed is over.
In 2023, the miss of all things anal bows down to Eva Elfie, the new prostitute in town.
The girl with blonde hair has every right to feel like she's in charge. Everyone likes the newest crop of hotties, but Eva is different, and her success isn't just a fluke.
So, what's the magic ingredient? A weak little girl?
Yes, and a real interest in things that Generation Z likes, such as video games, makeup, etc. Also, those tits that catch your eye!
18. Alexia Anders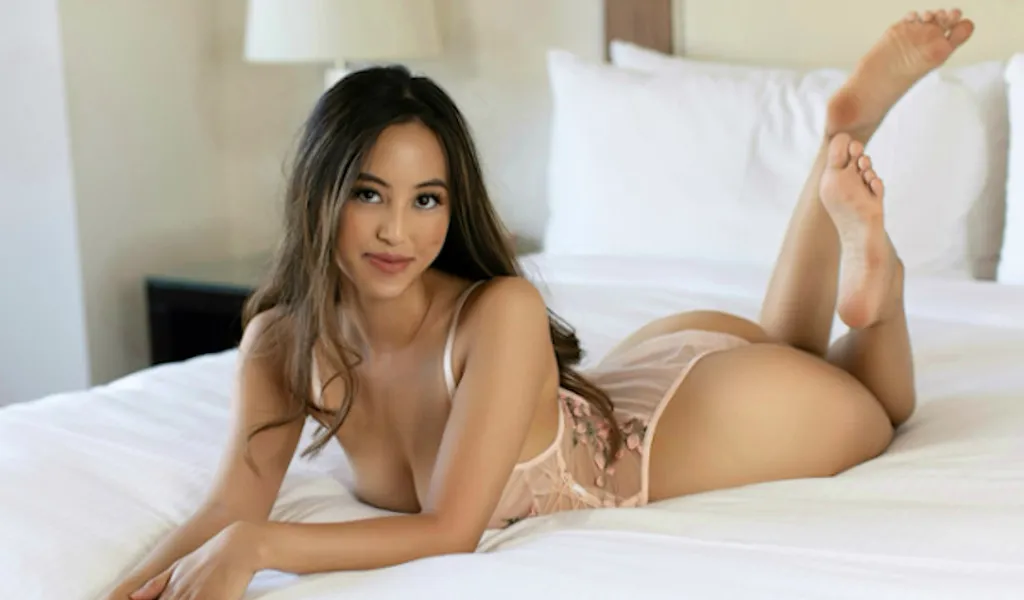 She has a beautiful body, beautiful natural 34C titties, a perfect-looking butt, and a cute face with a cute smile.
All I'm saying is that Alexia Anders is one of the cutest new pornstarlets in the past few months.
At the time I am writing this, this Asian youth has only done about a dozen scenes, but I am sure that will change soon.
And, like most of the other teen pornstars on this list, she has the skills to not be scared of big cocks.
In fact, she's more than happy to deepthroat them before shoving them down her wet cunt!
17. Clara Trinity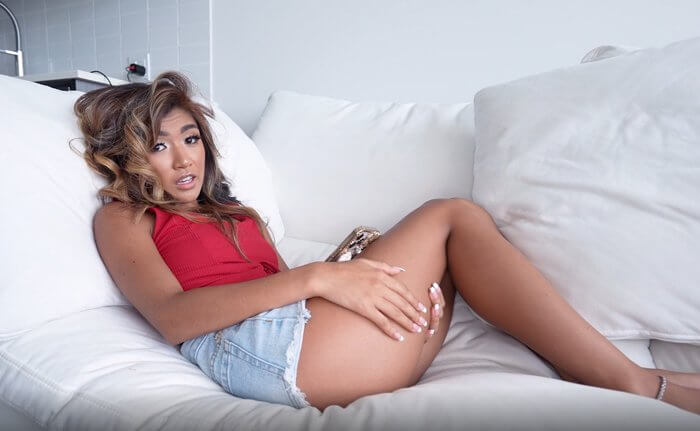 It's common knowledge that foreplay is important for good sex, and when you're with a tiny spinner like Clara Trinity, you'll get all the foreplay you want!
This young actress just started out, and every scene she's been in so far has been amazing. Even though she is not very tall, her mountainous sexual desire makes up for it.
And her short, small body is great for submissive roles because she usually works with big-chested men with big balls who pick her up, put her in different positions, and use her as a human sex toy.
16. Gia Derza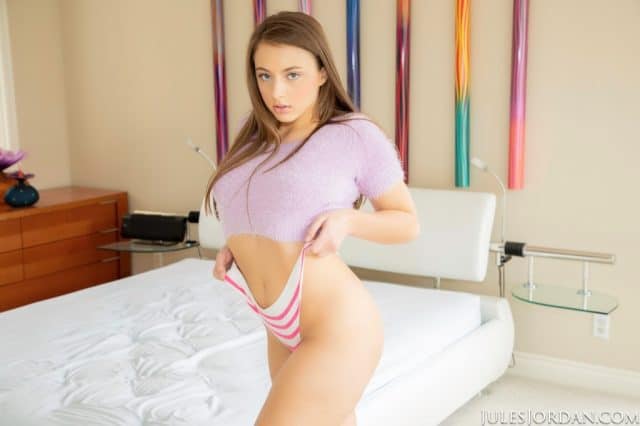 Gia just turned 19 and she soaks up cum like a cheap sponge soaks up all the juice from a piece of meat.
As popular as she is, she has a lot of teen scenes, and not all of them are just for guys.
For example, the one above has a great view that I have never seen in porn before. Not to mention that it has nothing to do with man balls.
She gets an 8.5 out of 10 from me. She's a real banger and has a cute little pussy.
They won't always be 18 or 19 years old. So, rub yourself well before all of her bits turn into mush or beef flaps.
15. Ellie Eilish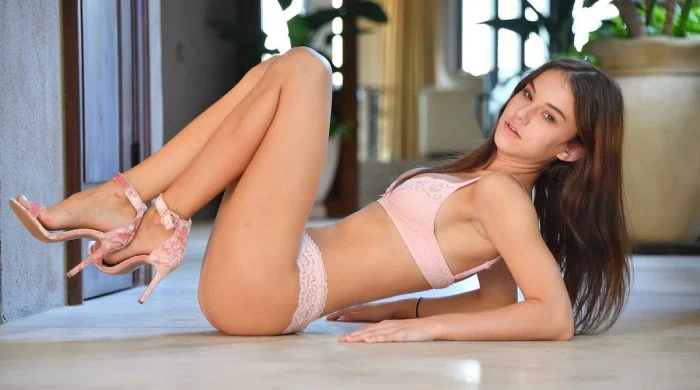 At first glance, she looks like a cute, bookish girl, but Ellie Eilish is a sexual beast.
This tiny beauty loves showing off her goods to anyone who will look, and she loves a good pounding more than anything.
She became a pornstar to live out her dream of getting fucked by older men as much as she wants, and the porn industry is the best place to do that.
She likes to show off and is always eager to take off her clothes, get on her knees, and suck on hard cocks and taste wet pussies before getting her tight cunt fucked in the roughest way possible.
14. Zara Brooks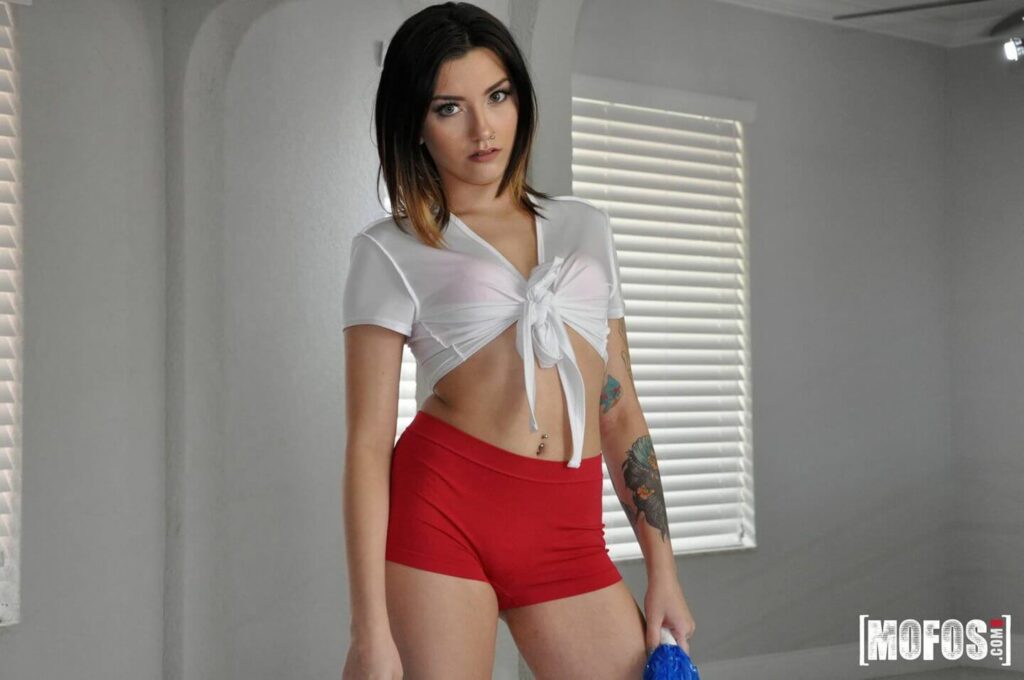 You can figure out why there aren't many free Zara videos online.
She just turned 18, and there aren't enough days in the month for her to make hundreds of teen porn vids. But the growing star has left us with a good impression.
Brooks may not look like a teenager, but trust me, she is. If you don't believe me, look it up on Google.
We like her body, and I guess her earrings are fine, too.
Still, a good candidate.
13. Skylar Vox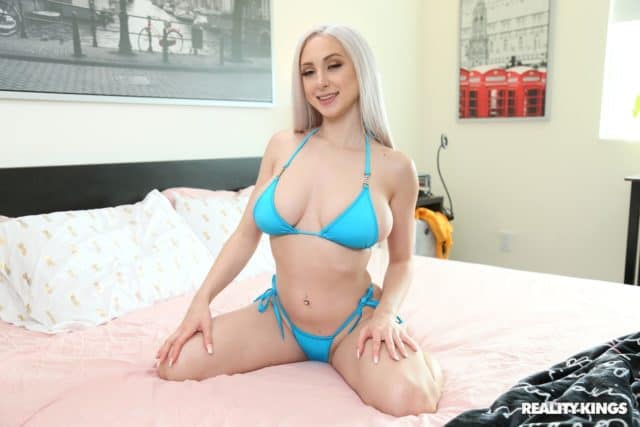 Soon after her first show, Skylar Vox became the industry's darling, and she deserves all the attention she's getting.
This young actress loves fashion and living a luxurious life, which is why she always looks her best.
Even when she's on set shooting a porno, she draws attention, and it will be hard to pay attention to anyone else, not that you'd want to.
And it helps that this teen has a curvy body, big natural breasts, and a beautiful ass, which makes her porn scenes even hotter than you'd expect!
12. Angel Youngs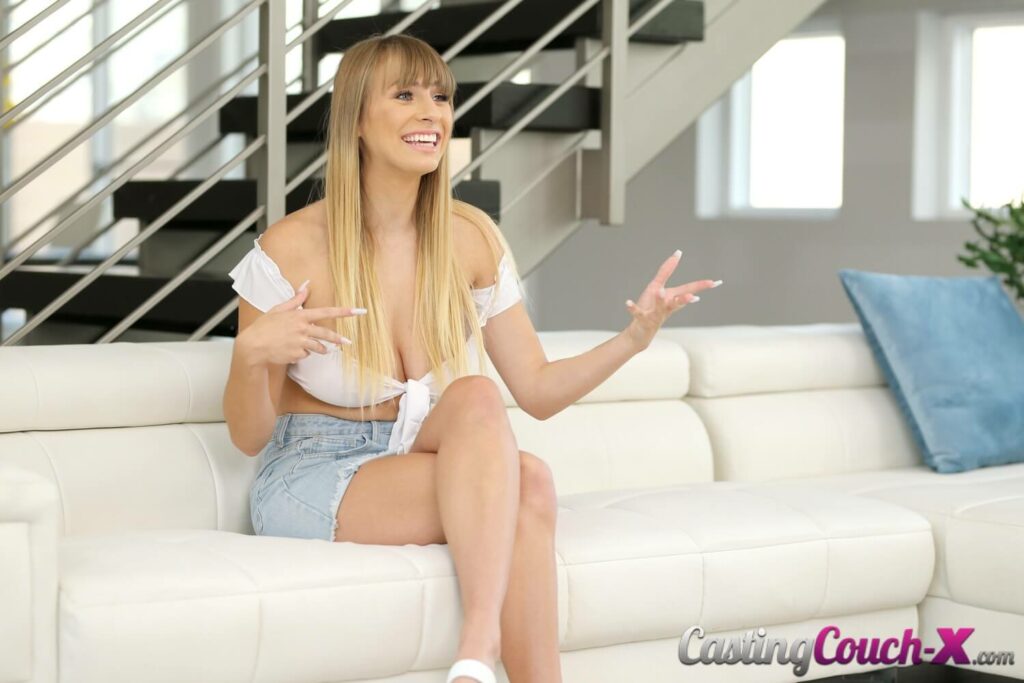 Angel Youngs, who was born in 2002 and just started her career a few months ago, is one of the youngest pornstars you can watch.
She hasn't done as many scenes as most of the girls here, but the year just started and she's already started shooting for the top porn companies, so you can expect to see her a lot more in the next few months.
The actress is very pretty, and she has natural 34DD breasts, a curvy body, and a juicy ass.
She's also weird because she likes to have sex in the morning, and all she can think about is getting a big, hard cock in her mouth or a wet cunt she can lick clean.
11. Lily Larimar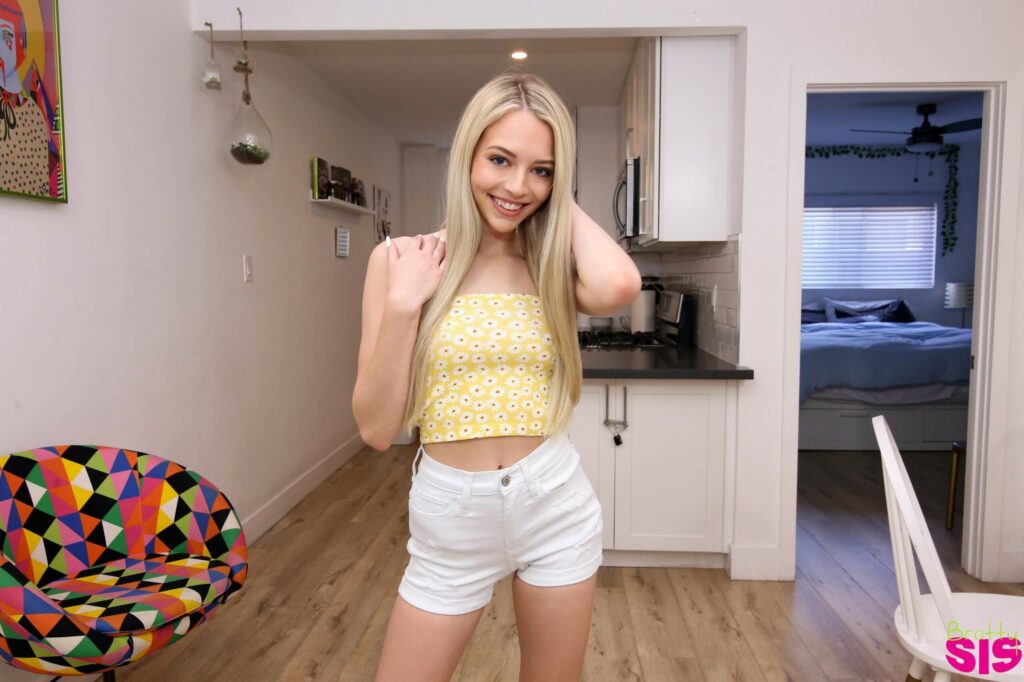 If you haven't seen Lily Larimar yet, you're missing out on some of the hottest sex scenes in recent years.
This gorgeous babe is definitely one of the hottest young pornstars in the business right now, and no one who has seen her perform would say otherwise.
She used to be a webcam model before she became a pornstar, so she knows how to make guys horny by just showing off her body.
Once she became the hottest pornstar, her slim body, perky titties, cute little ass, perfect face, and adorable smile were enough to make men and women melt.
This young starlet is also very good at fucking, and she can make even the most experienced performers fight to keep going for a few more minutes.
10. Darcia Lee
Darcia Lee started out as a pornstar when she was 18. She is now 21 years old and is one of the best teen pornstars right now!
Even though she is young, she can act in both intense and erotic sex scenes and do well in both of them.
Plus, her body is flexible and has beautiful curves, so she can get fucked in a lot of different ways.
You'll be blown away by her fucking skills, but you'll already be in love with her when you see her for the first time.
This European pornstar is stunning, with a perfect smile, big natural titties, a bubble butt, and a big sexual appetite that makes her a pervert who loves getting frisky in public!
9. Gabbie Carter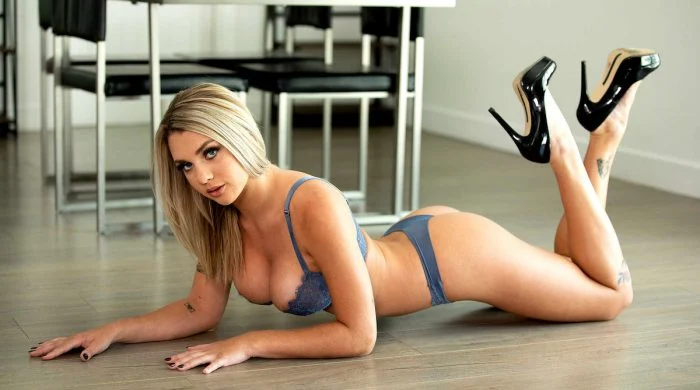 Gabbie Carter is probably the most well-known girl on this list, and that's because she's been amazing in every scene she's been in.
Since her first show, she has become a favorite in the business, and all the other performers, both male and female, love to taste her teen pussy and sucking on her naturally big titties.
She is more voluptuous than most teen pornstars, but she is just as cute as any of the other girls on this list.
She was born to act and knows how to handle big cocks with ease.
I'm sure you've already jerked off to her more times than you can count, but if you haven't, watch her scenes and you'll almost quickly fall in love with her!
8. Autumn Falls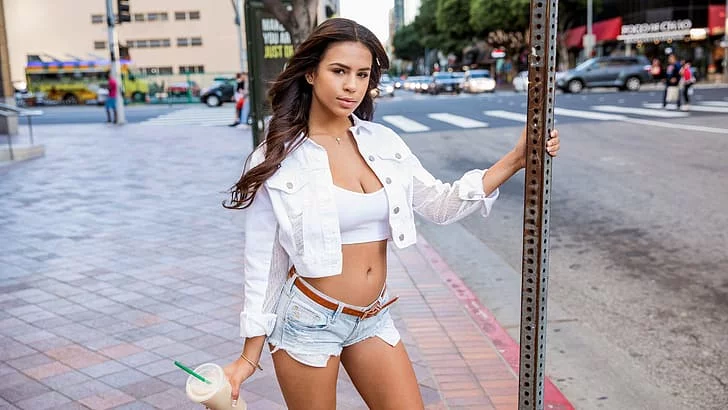 Here's another pornstar who became very well-known in the business very quickly, thanks to her skill at sucking a cock and the beautiful body God gave her.
Autumn Falls is without a doubt one of the hottest young pornstars right now, and from the way she keeps giving amazing performances, it's clear that she wants to be the best.
The curvy Latina made her acting debut in 2018, and she has worked with some of the biggest companies in the business.
She is perfect in every way: she has a beautiful face, a curvy body, big natural breasts, a round, juicy butt, and an intense desire for sex!
7. Emily Willis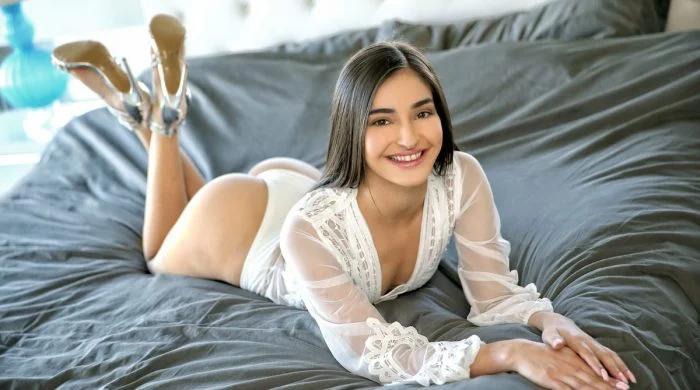 Emily Willis is a force of nature, so if you didn't expect to see her on this list, you don't watch as much porn as you think.
She's one of my favorites, she's on a few other lists on this site, and a lot of people agree with me when I say that she's probably the most versatile talent in the business right now.
Even though this beauty is young, she has done more scenes than most older performers, and she keeps pushing the limits and trying out new types of porn.
She has done anal, interracial, creampie, double-penetration, gay, and many more scenes, and she's just getting started.
But what I really like about her is how she talks dirty while getting fucked. Her talk is enough to make you rock hard, and she can get you to shoot your load just by talking dirty, even before she gets naked.
6. Melody Foxx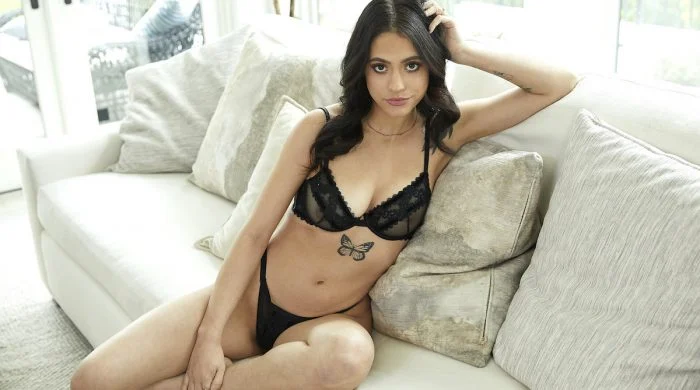 I just realized that this year there are a lot of teen pornstars with big natural titties, and Melody Foxx probably has one of the best pairs.
She's beautiful and has a bubbly personality. She has a big booty and can twerk for hours, especially when she's on top and a cock is throbbing in her pussy.
Melody may be new to the business, but this fresh-faced whore likes all kinds of sex and just wants to get fucked by as many cocks as she can.
And no one would turn her down for a scene because she has a perfect face, a beautiful body with amazing tits and ass, and tattoos and a nose ring that make her look even sexier.
5. Anie Darling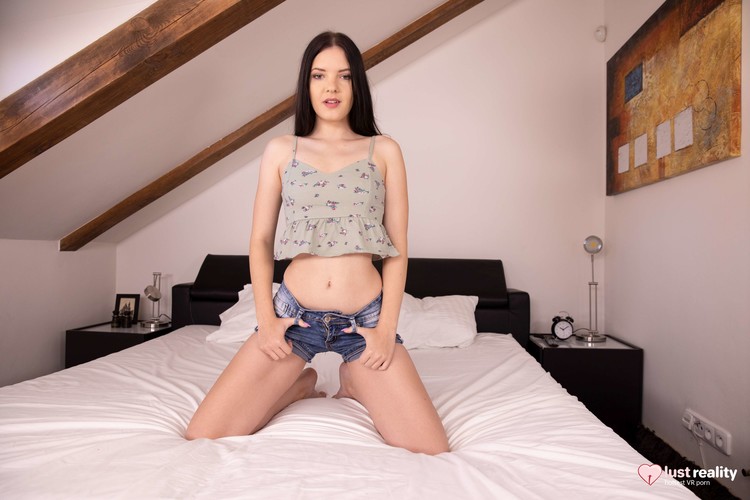 Don't be tricked by… I mean, let's be honest. She is fucking hot, and (at least in this case) you don't even have to see her face to know that she is barely old enough to drink.
Her body is full of chemicals and cells that burn fat, which is one of the best things about being 16 or 18 years old.
Just eat garbage and you won't get fat. Anie does lesbian things, fucks in the coffins (yes, there are movies), and is a hot teen whore in general.
4. Blake Blossom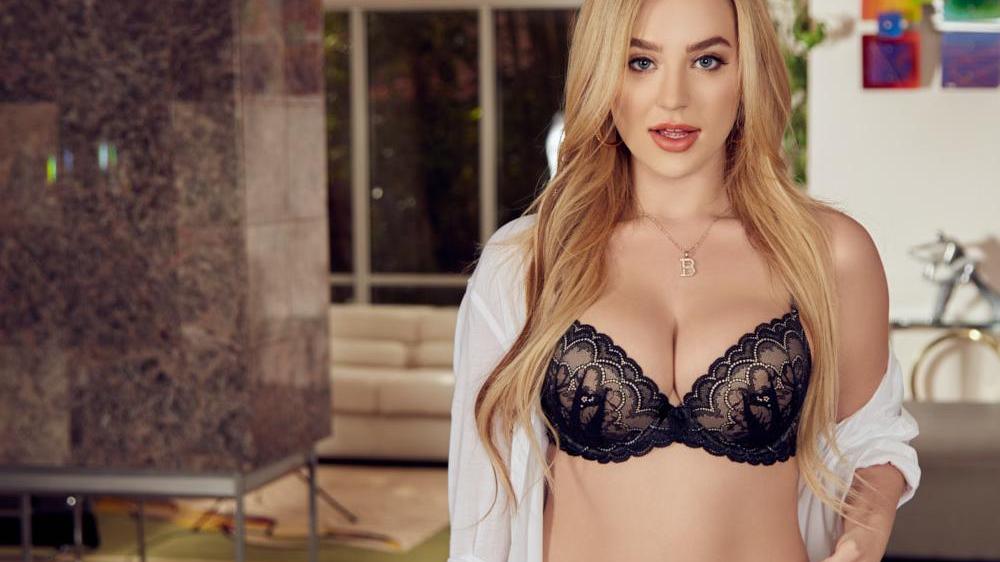 Blake Blossom is just stunning! Don't even try to fight with me about that, and the fact that she just started out and has already done so well says a lot about how good she is.
I will say that this beautiful blonde is the perfect example of how beauty and sexiness go together, and I'd love to get to know her stunning body and play with her soft, natural 32DD breasts.
She may be new to the business, but she is one of the most popular ones right now. She has worked with all the major porn studios and has fucked the best XXX stars since she started.
So, there's no question in my mind that she's one of the hottest teen pornstars of 2021!
3. Hannah Hawthorne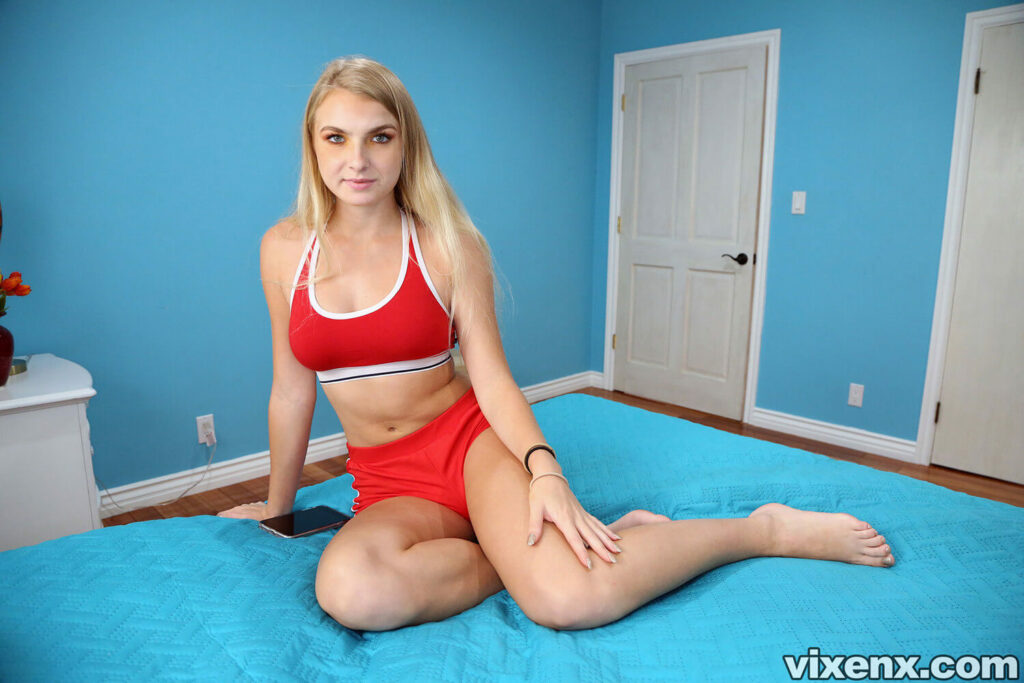 With this 18-year-old, you're in for some amazing rides. Hannah's puss is as fresh as a cup of coffee in the morning, and her a$$ is bigger than your breakfast sausages.
She hasn't even seen anything from the 1990s. Hannah is a great choice if you want a teen pornstar.
Body that is firm, insides that are wet and juicy, and the sweet nectar that her pussy gives off…
2. Scarlit Scandal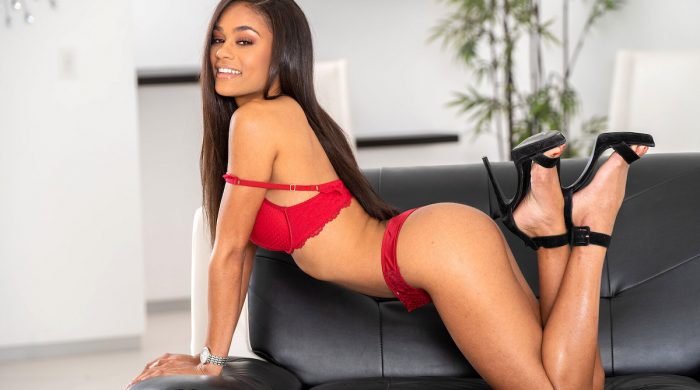 She wasn't on this list before, but after watching a few of her videos, I saw a reason to fix my mistake and put her at the top of the list of the youngest pornstars.
Scarlit Scandal was in some of the most popular videos of the last year, and she showed how good she is at making love.
The little actress has a cute and perfect face, and her curly hair makes her stand out. She also has beautiful breasts and a round butt.
She is also a slut who can deepthroat big cocks and ride them until they burst their crap all over her perfect body.
If you haven't seen her scenes yet, you're missing out on some of the hottest sex, so stop what you're doing and watch her movies right now!
1. Alyce Anderson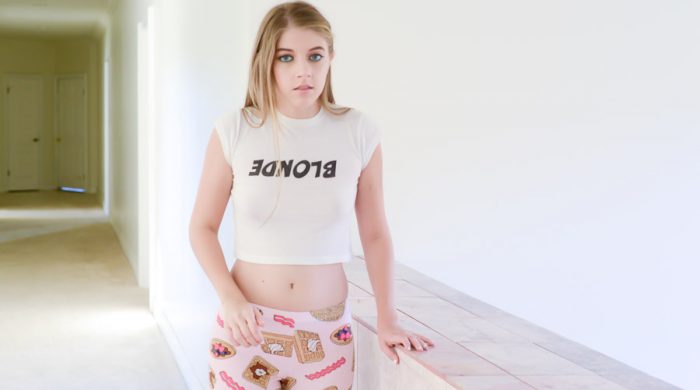 Now, Alyce pretty much meets all of our requirements. She just turned 18 in 2018, which makes her one of the first pornstars to be born in the 2000s.
She looks like a teenager, which pretty much screams "barely legal," and the way she fucks is just…
Amateurish, but in the sexiest way. Just look at Alyce jerking dick off and shooting s— in her mouth. She doesn't know what's going on and is interested.
In the end, she freaked out, and this is exactly why we love teen porn stars. Alyce Anderson, who is still 18 years old, is one of the youngest pornstars to date.
She will stay a teenager for the next two years.